Salesforce Developer Certification, Jobs And Salary Trends
Last updated on 30th Sep 2020, Artciles, Blog
A company can never really run without having a track of the relationship of the company with the customers. Basically, Salesforce is a tool that keeps track of the Customer-Relationship-Management. This helps the company know who its potential customers are, and what they require to be able to continue as customers of the firm. This tool is needed so that the relationship between the firm and the clients is strengthened and looked upon by the management so that the primary source of their success stays uptight.
There are major terminologies that one needs to keep in mind to first understand how the Salesforce works, before even thinking about the development of the Salesforce technology.
The first terminology comes as the 'Accounts'. Accounts are the firms or the different companies that one particular firm has contacts with. There must be a relationship with a lot of different companies to be able to run successfully. So accounts help the firm to identify the different companies they have ties with.
Subscribe For Free Demo
[contact-form-7 404 "Not Found"]

The second set that comes into play is 'Contacts'. Contacts are the number of people the firm knows under their 'accounts'. All of these come under the CRM or the Customer Relationship management. One needs to understand this first.

Campaigns are Salesforce's way of tracking promotion initiatives. Say the representative goes to a meeting and gives a talk; he gets a record of all the ones who joined. The tool could build a strategy in Salesforce for that meeting and talk, and when the tool brought in those participants as leads, they would be connected to that strategy. Strategies are a good way to monitor where your leads are arriving from, and how your promotion attempts are giving off the results.

While these things can help people understand what exactly Salesforce is all about, there are still so many things that people; specifically developers fail to understand whilst developing their Salesforce for a company.

Salesforce Certified Sales Cloud Consultant:

Salesforce Sales Cloud Consultants design solutions for optimization of sales processes. Their average salary in India as per payscale reports is about ₹8,26,000 per year while in US it is found to be $95,000 per year.

Salesforce Certified Service Cloud Consultant:

The Salesforce CRM is engaged with assorted cloud services among which Salesforce Service Cloud is one. Consultants engaged with this service help in designing service solutions for the respective cloud functions. Average pay scale of Salesforce Service Cloud Consultants in India and US is ₹8,82,000 and $101,000 per year respectively.

Salesforce Certified Technical Architect:

A Salesforce technical architect deals with designing the systems which enable long-term benefits for your company. He or she is also engaged in integration and testing of the applications, data modelling and migration, and controlling the source.An average salary of a Salesforce Certified Technical Architect in the US is about $150,000 per year.

Salesforce Developer:

Working with in-depth coding essentialities is the important and primary responsibility of a Salesforce developer. Advanced cloud solutions have become popular because of the perfection in development teams. Salesforce developers strive hard to work with Apex, VisualForce, Triggers, and other development tools for effective deliveries. Proficiency in technical programming languages is a very big plus point for Salesforce developers. Customized CRM application development, integration of Salesforce with other tools, and designing appropriate data models are some of the duties of Salesforce developers.

Salary of Salesforce Developer:

With their tedious task involvement,Salesforce developers are offered salaries in the range of ₹4 lakh to ₹7 lakh per annum. As discussed, this also varies with the recognized companies. The average salary of a Salesforce developer in India is ₹4,86,992 per annum (according to payscale reports). Certification in Salesforce development, therefore, presumes more salaries when compared to non-certification basis. Starting salaries for Salesforce developers are ₹12,000 to ₹36,000 per month.

The average salary of a Salesforce developer in the US is about $87,000 per year; the starting salary is $47,000 per year. The certified professionals of Salesforce developers and Salesforce administrators with adequate experience are found to get $90,000 to $125,000 per year in US.

Salary of Salesforce Administrator:

In India, the average salary of a Salesforce Administrator is found to be around ₹3.5 lakh to ₹5 lakh per year. However, there are changes in salaries with respect to the companies and experience too. The average salary of Salesforce Administrators in India is ₹4,32,767 per year (according to payscale reports). Small-sized companies do offer lesser salaries when compared to larger ones. Moreover, the experience in administration also matters. The starting range for a fresher will be around ₹15,000 to ₹30,000 per month – this is also varied depending on the company.

The average salary of a certified Salesforce admin in the US is $64,000 per year. However, the starting salary ranges from $40,000 to $95,000 per year based on the company's brand.

Salesforce Consultant:

Salesforce consultants help an organization in setting up, implementation, configuration and maintenance of Salesforce platform. They manage the client relationships, engage in status meetings with clients, and improve product configuration. They play a key role in driving the project from design to deployment stages.

Salary of Salesforce Consultant:

In India, the average salary of Salesforce consultants is found to be ₹8,28,314 as per the payscale survey. It ranges from ₹3 lakh to ₹13 lakh per year based on the company, location, and experience.

The average salary of Salesforce consultants in the US is $80,545 per year. The salary ranges are found to be from $55,647 to $125,359 per year.

Salesforce job description: What do the Salesforce developers do?

The first question that might arise here is what are the duties or the responsibilities of the Salesforce developer? Well, to start with; there are many. There are certain commitments that one needs to make before qualifying as a developer for Salesforce.

Develop solutions within the Salesforce platform to assist critical business functions and fulfill venture objectives, client specifications, and company goals. To be able to first maintain the CRM model.

Manage daily assistance and maintenance of inner Salesforce instances, and conduct long-term improvement functions to make sure the interface with evolving objective requirements is fulfilled and also to be able to fulfill complete demands of the company with the tool.

Communicate with venture supervisors, customers, and other developers to design natural venture strategies and make sure effective cooperation throughout all stages of growth, testing and deployment.

Maintain a flexible and proactive workplace to facilitate a quick response to changing venture specifications and client objectives, and innovate ways to fulfill objective objectives successfully.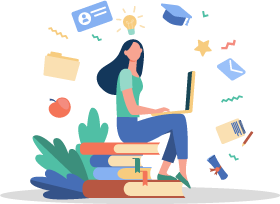 Learn Salesforce Developer Training & Get Trained By Industry Expert
Instructor-led Sessions
Real-life Case Studies
Assignments
Explore Curriculum
Interact directly with customers, supervisors and end users as necessary to evaluate venture objectives and capability specifications, such as specifications for customer connections, personalized programs and communications with inner Salesforce instances. This primarily comes under the 'survey' part.
Collaborate with various inner departments, such as marketing, service, and processes, to make sure the Salesforce atmosphere supports inner needs relating to functionality and performance so that everything is understood and studied.
The only thing more essential to your developing agents than the Sales team is a Salesforce developer who can develop and primarily design personalized structures for the tool to boost the utilization and effectiveness within your sales team. Being that designer, though, can feel like an exercise in futility or sightless luck, but it doesn't have to. You can take the unique chance out of yourself, and a master at the job at hand of being a developer that focuses on promoting unique ideas and customized strategies for the company you plan to work with.
Salesforce Developer Training:
When it comes to training, one has to be cautious about the following aspects and see if the vendor has abilities to train:
First and foremost, experience resources
Practical exposure for the candidates to understand Salesforce and experience real-time scenarios, by conducting a mock project.
The training schedule should be flexible enough so that it includes both theory and practical sessions for the candidates.
The mode of training, i.e. option for the candidates to attend the training. Online vs in-person classroom training.
Evaluation process in between the training schedule, this will help the candidate to make sure that they are in sync with the training schedule.
Ability to get support 24/7
Should have a provision where they can take up a demo session for the candidates and let them see the value.
These are few qualities that one must go through and check whether the vendor fulfills all the qualities and the requirements. Mindmajix is one perfect solution for all of your training needs because they go above and beyond the expectations. They have a perfect mix of certified and industry expert's trainers where they take personal care to make sure you excel in the courses that you have opted.
The self-evaluation process is an integral part within MindMajix training sessions. As per the schedule and the training sessions, the candidates are equally assessed based on what has been thought so far. This creates a moment of an evaluation process for the candidates and makes them go through the training course a bit more seriously.
Salesforce Job Trends for 2020
What's the most in-demand Salesforce role in 2020? Which role carries the highest average salary? Do you know the technologies you should learn to maximize career opportunities?
As Salesforce continues to grow as a technology, the demand for implementations and product upgrades around the world increases in turn, but the talent market doesn't necessarily grow at the same rate.
This means there's currently a deficit of Salesforce professionals in the ecosystem, making it more important than ever to have a laser focus on where you're taking your career—if you play it right, you could become a specialist in an in-demand technology or a niche industry, where salaries are high and opportunities are plenty.
Using insights from our latest independent Salesforce market survey, I'm going to explore what you can do to stay ahead of the curve in 2020, and make yourself a superstar candidate whether you're at the beginning of your career or are a seasoned Salesforce Trailblazer. First, let's look at understanding where you fit into the ecosystem.
Understanding Where You Fit in the Ecosystem
Gauge your position in the ecosystem by benchmarking yourself against the industry average. We surveyed over 2,500 people in our 2019/20 Mason Frank salary survey and were able to build a profile on the typical Salesforce professional in 2020, who is:
Working permanent, full-time: 88% of respondents reported working on a permanent, full-time basis, compared to 11% who were working freelance/contract. The remainder were either working part-time, or currently unemployed.
For a Salesforce Customer: over half (54%) of those who took part are working for an end user organization, while 38% reported working for a partner or consultancy. The remainder either worked for ISVs (4%) or were employed by the vendor itself.
In the IT services industry: a clear majority of survey participants (42%) across both partners and end users reported working in the IT industry, followed by sales (11%), finance (7%), project management (6%), and marketing (6%).
As a Salesforce Admin: Salesforce Administrator was the clear front-runner for the most popular job in an end user organization. This may come as no surprise given Admins tend to be sole Salesforce users in small-medium businesses, and many enterprises utilize teams of admins to chip away at their backlog.
And has been in the role for 1–2 years: over half of all respondents (55%) had been in their current position between one and two years, but generally Salesforce professionals tend to spend an average of three years in each role across their career.
Top Job Roles by Organization Type
The most popular position in a Salesforce customer organization won't reflect that of a Salesforce partner, of course. Technical and functional consultants were far more prominent in partner organizations, where professionals are expected to have a more well-rounded view of Salesforce technology, so they can go out there and steer the overall direction of client projects, as well as work on an executive level.
Likewise, there were far more technical and solution architects working for Salesforce partners. This is typical of what we find when working with candidates—not many architects work full-time in-house, unless it's a business transformation project, as this is where end users would lean on partners and contractors.
Interestingly, Salesforce Developer was the second most popular job role across both partner and end user organizations, and was the most popular role above all in ISV organizations. It's interesting to see such a large makeup of developers, especially considering that only 10% of certified professionals held the Platform Developer II credential.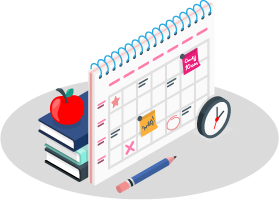 Get Hands-on Experience in Salesforce Certification Course
Weekday / Weekend Batches
See Batch Details
| Salesforce Customer ('end-user') | Salesforce Partner (Implementation/Consulting) | Salesforce ISV Partner |
| --- | --- | --- |
| 1. Administrator | 1. Technical & Functional Consultant (hybrid role) | 1. Developer |
| 2. Developer | 2. Developer | 2. Technical and Functional Consultant (hybrid role) |
| 3. Business Analyst | 3. Functional Consultant | 3. Administrator |
Which Job Roles and Technologies are in High Demand?
Salesforce Partners predicted Lightning to be the product most in demand by clients in the coming year. Anyone who's worked on a Lightning implementation has the advantage.
Marketing Cloud is also predicted to be popular among clients, and with this being quite a specialist bit of tech to use, is a good option for a Salesforce Admin with a marketing background to find a specialism.
With two brand new Salesforce CPQ products*, there's a natural gap in the market for CPQ specialists. Anyone who's ever worked in the manufacturing or retail industry might find this to be a good natural progression.
(*Manufacturing Cloud and Consumer Goods Cloud, which we will come back to later).
The Most Important Factor
The good news is that as a Salesforce professional you're already in high demand. That's not to say you'll be a high roller from day one—according to survey respondents, the most valuable thing a professional can have is years of experience working with Salesforce technology.
While you can certainly race through Trailhead modules and even blag your Admin Certification with the right training and a lot of coffee, 86% of respondents considered years of experience the most important factor impacting earning potential, compared to just 62% who felt that way about Salesforce certifications. A year of commercial experience using Salesforce is generally enough to make you a commodity.
How to Get Salesforce Experience
Don't have any experience yet? Don't worry! Something we're recommending to our candidate base in 2020 is to reach out to their local network of non-profit organizations to offer assistance with their CRM. Charities very rarely have the resources or get the funding to help with things like their CRM, which aren't considered as 'sexy' as maybe a new website or a clever marketing campaign, so they could be grateful for your assistance.
Some will be using a legacy system or even just a fancy spreadsheet, but if they're open to product adoption, Salesforce offers a brilliant package for non-profits. Not only will the non-profit success pack (NPSP) give charities access to Salesforce's market-leading CRM technology, but they'll also get ten free licenses for Sales and Service Cloud Enterprise Edition.
Even if they aren't looking to adopt a new product, you'd be surprised how many charities are just one efficient data project away from transforming the way they interact with donors and beneficiaries, and this is all great experience for your portfolio.
Which Products are Worth Getting Experience In
Sales Cloud
It makes sense to get as much experience using Sales Cloud as possible, given this is consistently named the most used Salesforce product (and is the #1 CRM product in the world). From our survey respondents, 83% reported that they've used Sales Cloud, with the majority using it as the primary Salesforce product in their business.
Marketing Cloud
While having Sales Cloud experience will open you up to working with the majority of businesses using Salesforce, on the flip side, having experience using niche products will make you more valuable in those circles. For example, we've been waiting to see Marketing Cloud blow up for the last few years, but still, only 33% of respondents to our survey reported using it. Following Salesforce's MuleSoft acquisition, however, making it easier than ever to use all feasible types of customer data for marketing purposes, it could be the time to commit to learning Marketing Cloud before it goes from a sleeping giant to a hungry beast.
Service Cloud
Service Cloud is a similar story, only not as dramatic. Einstein Voice is set to change the game for contact centers around the world by using real-time conversation sentiment analysis to suggest suitable outcomes to agents. As it integrates comfortably with Service Cloud, this could be a game-changer within the customer service industry – in fact, 64% of respondents use Service Cloud, so there is definitely opportunity here if you're leaning more towards this technology.
Salesforce developer Sample Resumes! Download & Edit, Get Noticed by Top Employers!
Download
CPQ, Manufacturing Cloud and Consumer Goods Cloud
This is not to mention the release of two brand new Salesforce CPQ products, Manufacturing Cloud and Consumer Goods Cloud, which are upgraded, refined, industry-specific versions of Salesforce's existing CPQ solutions. Given that only 22% of respondents reported proficiency using Salesforce CPQ, holding experience like this will make you a rare find as a candidate and add to your earning potential.
Customer Data Platform and Analytics
When asked whether Salesforce's acquisition of integration specialist MuleSoft and enterprise data giant Tableau would make them likely to use Salesforce's Customer Data Platform (CDP), 41% of Salesforce customers said they would be looking to use it. Over a third of respondents would actually be more likely to integrate all of their products with Salesforce to take advantage of the tool.
Having the ability to go into a business on a contract and configure Salesforce CDP could be a brilliant way to make yourself a valuable commodity to enterprise clients. By association, Einstein Analytics would be another strong string to your bow, with a fifth of survey respondents using it and 32% of those who don't currently are considering it in future.
Are you looking training with Right Jobs?
Contact Us