Tips To Learn Digital Marketing
Last updated on 06th Oct 2020, Artciles, Blog
What's the best way to learn digital marketing ?
Fortunately, there are a lot of free and paid online resources that can help you acquire the skills needed to become a modern digital marketing manager.
In the guide, you will learn what are the required skills for digital marketers and a list of resources to teach yourself digital marketing in the fastest possible way.
The diagram below shows the different channels that make up digital marketing and how they are grouped into online and offline.
It should be noted that the majority of people (if not all) when they talk about digital marketing, they actually mean online marketing which automatically excludes the non-online channels.
Subscribe For Free Demo
[contact-form-7 404 "Not Found"]
How to Learn Digital Marketing for Free
To become a successful digital marketer, you need to develop the skills required to work with all online marketing technologies.
In addition, you need to acquire the necessary knowledge so that you can combine them together to achieve the best possible results.
It's hard work that requires a lot of patience and perseverance but the good news is that you don't have to attend college or a classroom course to become an expert in Digital Marketing.
You don't even have to spend your time searching Google for which resources to follow.
What I've gathered below is the best resources (almost all free), you can follow and build your skills from the comfort of your home.
Digital Marketing Definition and Channels
To build up your digital marketing skills, you need to become an expert in the following areas:
Search engine marketing (includes SEO and PPC)
Content Marketing
Inbound Marketing
Social Media Marketing
Email Marketing
Digital Marketing Analytics Tools
Search Engine Marketing
Search engine marketing is a major component of digital marketing.
SEM has to do with marketing on the various search engines either using Search Engine Optimization (SEO) or Paid Search Advertising (Google Ads or Bing Ads).
Engine Marketing
Search Engine Optimization (SEO)
SEO is the process of optimizing your website so that it ranks higher in the search engine's organic results.
SEO is important in online marketing because it can drive highly targeted traffic to your website. It's a slower process compared to Paid Ads but it can generate better results in the long term.
This means that if you want to pursue an SEO Career, you need to monitor the SEO industry for changes and adjust your digital marketing campaigns accordingly.
Learning PPC is not difficult, you can go through the various online courses (see below) and become a PPC Certified expert in a couple of months.
Getting a certification alone does not make you a good digital marketing specialist. You need to work with PPC campaign management and gain the necessary practical experience.
At the end of the day, your role as a digital marketing professional is to combine the results of PPC with other channels (like SEO or Social Media Marketing), and deliver the best possible outcome for your clients.
Content Marketing
Every digital marketing campaign is based around content. Whether it's SEO, social media marketing or email marketing, you need content to reach and engage with your target audience in the different channels.
Content marketing is the process to identify, create and promote the right type of content to the right audience.
To become a good content marketer, you need to have great writing skills, SEO copywriting skills and analytical skills.
The resources below will help you get started with content marketing:
Content Marketing Made Simple – Introduction to Content Marketing (Free)
Content Marketing Guide – A complete guide on everything related to content marketing (Free)
Best Content Marketing Courses – A list of the best courses to learn content marketing
Inbound Marketing
At the beginning of this post, I've mentioned that a good digital marketer should be able to combine the different online marketing techniques for the best possible results.
That's exactly what inbound marketing is all about. The role of Inbound marketing is to coordinate the activities of all other digital marketing campaigns to provide for remarkable user experience.
The overall goal is to have a solid process for attracting new customers, engaging with them, gaining their trust and earning their satisfaction.
Companies that can do this successfully are more likely to grow their customer base faster than companies who run isolated campaigns.
Your job as a digital marketing manager is to ensure that all digital marketing campaigns share the same goals.
Social Media Marketing
I think that everybody agrees that nowadays it is hard to imagine a world without Facebook or Twitter.
Social media networks have dominated our lives and our approach to digital marketing.
Since the goal of digital marketing is to connect with your potential customers in their favorite channels, a new form of marketing was born and that is social media marketing.
Social media marketing is what the name implies i.e. marketing on the various social networks for the purpose of finding and engaging with your customers.
Facebook is by far the most widely used network with more than 2.3 billion active monthly users.
A great place to start learning social media marketing is to follow the Facebook online courses. They will teach you everything you need to know about Facebook Paid Campaigns.
Once you feel comfortable with running social media campaigns on Facebook, you can enhance your skills by learning more about Pinterest, LinkedIn and twitter marketing.
Email Marketing
Email marketing is not dead. Despite what you might think, email is still one of the most effective ways to turn visitors into customers and existing customers into repeat customers.
To run successful email marketing campaigns, you need to get to know your audience first otherwise your emails will end up in the spam folder of your users.
You can think of email marketing as the last piece in the digital marketing puzzle. While all other marketing techniques concentrate on finding new customers, email marketing is about closing the deal.
To get started with email marketing you first need to decide on the tool to use and then learn how to use it.
Digital Marketing Analytics Tools
One of the skills each digital marketing professional should develop its analytical skills.
Remember that the role of a digital marketing manager is not to learn how to run SEO or social media campaigns (that's the job of the SEO expert or Social media marketing manager), but to know how to orchestrate all processes so that they work towards the same goals.
Online Marketing Learning Tips
I'm sure that you've realized by now that learning digital marketing is not an easy job.
It requires a lot of reading and hours of practice to learn how each of the techniques works individually and how you can combine them together for maximum results.
The good news is that you can use the resources above to learn digital marketing at home and for Free. All you need is the willingness to learn and a lot of patience.
To make the process easier for you, follow the tips below:
Start with SEO. Many of the concepts used by PPC, content marketing and social media marketing are based on SEO principles. Building your SEO skills first will make it easier to learn the rest.
Practice, Practice, Practice. Internet marketing is not a theoretical concept but it's mostly practical. Once you understand the theory behind a strategy, try to execute it in practice. Monitor the results, optimize it and learn from your mistakes.
Get Certified. As you progress through your learning, try to get certified. It's a great way to showcase your expertise. In the above resources, you will find links to online courses that offer a certificate upon completion.
Work with experienced Digital Marketers. Aim to work under the supervision of experienced digital marketers. They can make the transition from theory to practice easier and you can learn a few tips and tricks not written in any books or courses.
Start your own digital marketing blog. Having your own blog will help you practice what you've learned and prove your expertise. Also, when you start writing about digital marketing, you can assess how well you know a topic or not.
Never stop learning. Digital marketing is an industry that changes all the time and learning never stops. It's your job as a digital marketing professional to stay in sync with the latest developments and keep your clients informed.
Here are our six steps to digital marketing success: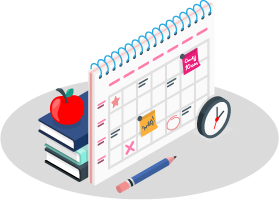 Get Accredited Pega Certification Course By Experts Training
Weekday / Weekend Batches
See Batch Details
Step 1 – Study
Acquire the necessary knowledge to become a successful digital marketer by reading free guides online — everything from blog posts to eBooks and course materials created by experienced marketers, marketing agencies and universities.
Step 2 – Practice, Practice, Practice
The best form of education is actively putting into practice what you've learned. Create test campaigns, monitor the results, optimise the campaigns and learn from your mistakes. You'll be following the instructions provided by the study materials you're using and there's no risk involved as you aren't yet dealing with digital advertising budgets for real businesses.
Step 3 – Get Certified and Qualified
Now that you're confident with the study materials, take the associated certifications and qualifications to test your knowledge.
Step 4 – Start Your Own Digital Marketing Blog
Having your own digital marketing blog will help you practice what you've learned and demonstrate your expertise. It will also help you start to make connections in the industry as you seek out guest writers, invite opinions on your posts and offer to write for other publications.
Step 5 – Seek Out Training and Support from Experienced Digital Marketers
Put those new contacts you've made to good use. To progress as a digital marketer, you will need support and guidance from experienced professionals who can point you in the right direction.
Step 6 – Keep Learning and Improving
Digital marketing is an ever-changing and evolving field that requires its practitioners to be constantly evolving too. Never stop seeking out new learning materials and opportunities to improve your skills.
Pega Sample Resumes! Download & Edit, Get Noticed by Top Employers!
Download
Which Certification Is Best for Digital Marketing?
Google Ads certification is a professional accreditation awarded to digital marketers who show proficiency in basic and advanced aspects of Google Ads. It is vital for anyone looking to get started in digital advertising and work in the search, display, mobile, video or shopping advertising space. It is particularly important for Pay-Per-Click (PPC) professionals, who constantly use Google Ads to implement, monitor and track campaigns. Becoming Google Ads certified will require you to pass two certification exams — the Google Ads Fundamentals exam, which covers basic concepts, the benefits of paid advertising and best practices for managing paid advertising campaigns, and any one of its diverse digital advertising courses on offer — you can choose from search, display, mobile, video and shopping advertising.
The Digital Marketing Institute offers perhaps the definitive digital marketing certification, providing those who successfully pass the examinations and complete the course material with Certified Digital Marketing Professional status. There are three distinct tiers of qualification; Professional, Leader and Master. Investing in a DMI certification will set you back around $1,990 per level of qualification, but the accolade will truly make an impression on potential business partners and investors.
Google Digital Garage teaches you the fundamentals of digital marketing and provides a general certification covering building your online presence, analysing performance, setting your website and business goals and much more. It's a vital first step into digital strategy, analytics and display advertising that provides certification you'll definitely want.
Are you looking training with Right Jobs?
Contact Us