How Big Brands Transforming Experience Through Digital Transformation?
Last updated on 30th Sep 2020, Artciles, Blog
In digital marketing, things are always changing, evolving, and innovating. Successful companies are expected to make changes throughout the years and one of the most exciting evolutions revolves around going digital.
If you're leading the digital change in your organization and are in need of a little inspiration, read on to find out how some of the biggest brands managed their digital transformation.
What is meant by Digital Transformation?
Companies hoping to make the shift into a primarily (or even partially) digital-based set of marketing strategies face a lot of decisions: Where do you find real talent? How much of the budget do we devote to digital? What types of social media do you focus on? How do we keep our other audience while still appealing to the "newer" digital one?
Indeed, going digital is much more than just setting up a great website and collecting more Facebook or Twitter followers. This is a whole new level of engagement that requires a lot of new expertise as well as energy.
Subscribe For Free Demo
[contact-form-7 404 "Not Found"]
Why Digital Transformation is Necessary
Everyone is connected these days, and some companies are finding it hard to keep up: according to Smart Insights, some 49% of companies have yet to put a defined digital marketing strategy in place.
But it's not just the fact that people are shopping online via digital brands; today, people are making buying decisions differently. They are more in-the-moment, and they (sometimes) have a global array of options about where to find the product that they want. In short, they are more likely to look for their ideal product than be convinced through an ad.
Consumers are becoming more empowered about every single purchasing decision they make. With the rise of mobile devices and the decline of the need for many local goods and services, consumers are now searching for what they want and getting it fast, rather than advertisers having to "show" consumers a product to get them to buy it.
How the Digital Sphere is Changing the Customer Experience
One thing that's changing customer experience in the digital sphere is wearables such as Fitbits which allow customers to input information on the go. The company is growing quite rapidly, which means that fitness companies would do well to partner with these types of gadgets. There's also a lot of automation happening these days which is giving rise to order-ahead activity.
Another example of how consumers have more control over advertising is ad blockers and the ability to "hide" ads in their social media news feeds. As they continue to have greater control over what they are seeing, advertisers face more and more challenges being "seen," thus increasing the need to develop and share relevant content that consumers actually want to engage with.
So, for businesses, the changing customer experience means more than just setting up a mobile website or partnering with digital companies. They really need to be aware of how to create and maintain brand loyalty in the context of the entire customer journey.
How Can Digital Customer Experience Be Improved
When Tony Hsieh, CEO of Zappos, was discussing digital transformation with C-level leaders, he was asked, "How do I get my organization to change and become more like yours?" Tony paused for a bit then replied, "I don't know. That sounds really hard!"
You see, Uber, Zappos, and many of the other most cited "digital transformation" stories didn't have to transform. They built their customer-obsessed cultures right from the get-go.
And perhaps that's what digital transformation is really all about; being obsessed with your customers.
Take Apple, Amazon, Starbucks, Nike – almost any hugely successful company these days; and you'll find that they really put the customer at the core of their strategy.
Quoting Tony Hsieh again, "We decided that we wanted our brand to not be about shoes, but about delivering the very best customer experience."
And you don't need to be a Google or an Apple to do it. According to Forrester's Customer Experience Index, 39% of outperforming companies have implemented a fully integrated omnichannel strategy, connecting the physical and digital experience.
So, what does digital transformation look like at companies not called Amazon and Apple?
And what if you're not a startup?
What if you're not digitally native?
Many of the pre-digital era giants are struggling for survival. But some are thriving. Like Walmart, Nike, IKEA, Lego, Starbucks, and the New York Times.
With the latter in mind, it's actually hard to think of an industry more threatened by digital than newspapers.
In fact, almost 70% of newspaper advertising revenue has dried up in the last 15 years; $40 billion – poof – gone.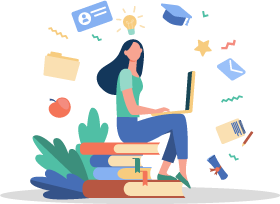 Learn Expert-led Digital Transformation Training with Dedicated Lab Environment
Instructor-led Sessions
Real-life Case Studies
Assignments
Explore Curriculum
But the New York Times isn't just surviving; it's positively thriving. It has three million subscribers – 70% paying digital subscribers – and brings in $500 million in purely digital revenue. That's more than the digital revenues reported by Buzzfeed, The Guardian, and the Washington Post – combined.
5 Ways to Improve Digital Customer Experience:
Leveraging customer data to increase subscriptions
A new mindset of agile product experimentation
Intense leadership focus on digital
Cross-silo collaboration built on trust
A complete rebuild of the technical stack
Digital Transformation Trends
In the context of maintaining customer loyalty and relationship-building, companies need to stay on brand and on point when it comes to technological trends. Here are a few areas that are really coming into the forefront in the field of digital marketing that companies will want to consider exploring.
Artificial Intelligence
AI has so many applications in the world of digital marketing, the key one being chatbots which are already embedded in many social messaging systems and ready for businesses to use for customer service. But beyond that, they have the capacity to analyze and store huge volumes of information that can inform your digital marketing strategy.
Though the technology is still in its infancy, there's a chance that in the not-so-distant future it will be advanced enough to make more complex and difficult decisions. And AI is definitely useful for collecting customer data in ways that were never before possible.
Drones
Whether your business is e-commerce, photography, environmental cleanup, travel, or anything in-between, most companies can find a use for drone technology. Because they are able to get up close and personal, as well as eliminate the need for certain types of staff (e.g., delivery people), they're definitely a technology that most businesses should be looking into.
UPS already has a drone for deliveries which is built with a recharging station. Though the drones currently have a short battery life, the plan is to build another set that can make it longer distances.
Blockchain
Blockchain technology is about a lot more than Bitcoin and has many applications that most of us non-techies may not even know about. For example, it may help to improve food safety as well as the security of major transactions such as those that often take place in the real estate industry. It will certainly be a key player in data privacy in fields such as healthcare and finance.
Leaders in Digital Transformation
Here are some digital transformation case studies that prove it's possible to find ingenious solutions for the move in almost any industry.
Companies that are ready and willing to truly embrace digital technology tend to have a slightly different business approach and outlook. For instance, they expect to invest more than others in their field and are more growth-oriented. They also expect to be leaders and in sales, products, and customers experience. These types of companies are also taking full stock of a full range of options, rather than limiting themselves only to technologies that seem to "fit" or be affordable.
McDonald's Customization and Automation
McDonald's has made major headways in terms of digital transformation during the past several years, in part because they hired a team of experts led by tech advisor Zaki Fasihuddin. Their approach really was to secure a sort of mini company from the inside out, so that this company could then handle all the traditional and digital marketing components from within into the future. Their overall aim is to focus specifically on customer engagement and customer experience – so, rather than focusing on how "fast" the food is (as was key to the company's original business premise), automation is now on the customer side.
Automated kiosks are now the norm in many McDonald's, a venture which leads many other fast food chains. During the 2015 Super Bowl, they offered products which coincided with commercials happening through the game in real time, which then resulted in a Tweeting frenzy.
Lego's Resurgence
LEGO was on the verge of bankruptcy about 13 years ago and was forced to restructure based on new approaches focusing around digital technology, so it started to move into mobile and increased its profit margin by 15% in the next 10 years. One of its mobile projects is that it allows users to download powers to use in an app game.
We've all been delighted by two computer-animated movies which were exquisitely developed and written to delight audiences of all ages.
Starbucks Order & Pay App
Starbucks took digitizing one step further than just doing a mobile app by creating an actual loyalty program that had the added bonus of a pay feature. By thinking in terms of user experience and general practicality, they managed to address two problems for consumers: lineups (you can order ahead) and forgetting their loyalty cards. Their motivation? A much quicker, easier and larger amount of customer information is funneled back to the company on a consistent basis
Under Armour
Baltimore-based underwear store Under Armour presented an innovative personal health platform called "connected fitness" which allowed the company to discover certain health and fitness trends around the world (such as a walking trend in AU) and to then follow those trends and target their digital marketing efforts on this specific market.
AWS Sample Resumes! Download & Edit, Get Noticed by Top Employers!
Download
L'Oreal & Makeup Genius
Cosmetics leaders L'Oreal were no stranger to research and innovation when they began to partner with startups a couple of years ago and launched new beauty companies. It also found a digital officer that ranked just below their CEO and hired over 1000 digital marketing experts to contribute to a new level of marketing efforts. The various collaboration efforts they pushed for at this time were key to making the shift into digital advertising and marketing.
One success story was Makeup Genius which offers customers the chance to digitally "try on" makeup before purchasing. It's only been around for about a year – and has a whopping 20 million downloads.
Conclusion
Digital transformation has taken place across many companies globally, at least in part. Technology is rapidly changing and is changing our consumer behavior. Companies need to find new and innovative ways to keep up with the massive changes that are happening in digital marketing today. The switch to digital marketing isn't always going to be an easy one, but with the use of integrated strategies, a willingness to hire new talent and build new partnerships, and an innovative approach that does not abandon either audience, it's completely possible for most companies to make a shift into the world of digital marketing.
Are you looking training with Right Jobs?
Contact Us