Cloud Computing Career Guide
Last updated on 06th Oct 2020, Artciles, Blog
Various cloud computing jobs are prevailing in the market these days. These cloud computing jobs range from interns, architects, developers, DevOps engineers, to security experts and data scientists who remain actively involved in cloud-related work. Usually, a successful career in cloud computing does not merely revolve around the cloud and its deployment and maintenance; it requires managerial and leadership skills. A combination of these skills will heighten your designation, from an architect to an administrative role.
Almost every type of business is adopting cloud-based models, and so by 2021, cloud computing is expected to grow a 300-billion-dollar business (approx) globally.
Skills Required for Better Career Opportunities in Cloud Computing
To better understand and appreciate its relevant opportunities, you need to first comprehend the different skills you need for a better cloud computing career. Usually, you have to have a preliminary knowledge of networking, storage, and virtualization.
Apart from this, the top cloud computing skills that are in-demand in the job market are –
Database skills
Understanding of serverless architecture
Cloud model types and their characteristics
Cloud migration and deployment techniques
DevOps and agile development methodologies
Autoscaling and migration techniques
Machine learning and artificial intelligence
Subscribe For Free Demo
[contact-form-7 404 "Not Found"]
Cloud Computing Service Providers
Now, let us understand the various firms and companies that provide cloud computing support and services. Modern cloud service providers offer all the different services that help users in different ways to migrate, upgrade, auto-scale, monitor, and secure cloud data for better availability and usage.
Some of the top cloud service providers (CSPs) are:
Amazon Web Services (AWS)
Google Cloud
Microsoft Azure
IBM Cloud
Alibaba Cloud
SAP
VMWare
Salesforce
Rackspace Cloud
Oracle
Time Needed to Learn Cloud Computing
The innovation of cloud and cloud framework is reaching a spectrum of spheres. As betokened by IDC, by 2020, around 60% of all IT infrastructure, and 60 to 70 percent of all the different products, administrations, and innovation will use the cloud.
It is more beneficial to be the early adopter and estimate the time required to master cloud skills for a better career in cloud computing.
The time duration solely depends on your existing knowledge about computer science and cloud architecture. Also, to earn a degree in cloud computing, you have to dedicate four years. However, some accelerated programs/crash courses and certifications are available that can jumpstart your career in cloud computing.
Cloud Computing Job Roles and Openings
For making full use of cloud computing career opportunities, you need to understand the different cloud computing career opportunities and roles available revolving around the cloud.
In the past three years, it is found that the job search in Indeed (indeed.com) related to the cloud (such as cloud architect, cloud developer, cloud engineer, cloud security, etc.) rose to a percentage of 108, as reported. Similarly, the interest and craze of employers also grew to 33%.
Let us list the various job openings available in the different verticals of the cloud computing market:
Cloud architect: Availability of approx. 6.21% openings in this role
Cloud Engineer: Availability of approx. 3.61% openings in this role
Full-stack cloud Developer: Availability of approx. 4.19% openings in this role
Cloud Service Developer: Availability of approx. 3.0% openings in this role
Development Operations Engineer: Availability of approx. 5.99% openings in this role
Cloud System Administrator: Availability of approx. 1.53% openings in this role
Cloud Data Engineers: Availability of approx. 2.65% openings in this role
Information Technology Architect: Availability of approx. 7.92% openings in this role
Cloud Network Engineer: Availability of approx. 2.0% openings in this role
Top 9 Highest Paying Cloud Computing Jobs
Modern businesses are frequently adopting Software as a Service (SaaS), Infrastructure as a Service (IaaS), and Platform as a Service (PaaS) as per requirement. This is the reason why cloud providers are also becoming more competitive.
The recent acquisition of RedHat by IBM is more likely to be a competitive cloud player. On the other hand, other top-notch cloud providers are extending their cloud features by implementing AI and ML with the cloud. All these gave rise to some new job roles in the cloud computing market.
To understand cloud computing career opportunities and prospects and future growth, you need to know the top paid cloud computing jobs. In this section, you will see the list of top-paid cloud computing job profiles.
1. Cloud Consultant
The role of a cloud consultant is to provide various technical research and studies and find the best cloud plans for your company. You will be responsible for analyzing and suggesting the best cloud services and architecture based on your company's requirements. This kind of job role is usually reserved for professionals with a strong IT background.
2. Cloud Reliability Engineer
If you feel you have strong suits for problem-solving ability, this career opportunity will give you an upper hand in exercising your brain. Such cloud engineers are responsible for monitoring, maintaining, and patching different cloud-related issues. These types of candidates need to have a vast knowledge of the entire cloud computing skillset.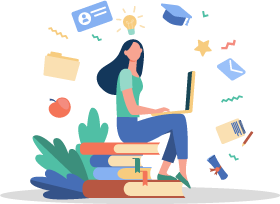 Get Accredited Pega Certification Course By Experts Training
Instructor-led Sessions
Real-life Case Studies
Assignments
Explore Curriculum
3. Cloud Infrastructure Engineer
In this job role, the responsibility revolves around developing infrastructure for cloud systems and its associated network. Infrastructure engineers work closely with hardware engineers and developers to make an efficient cloud framework for the organization.
4. Cloud Security Engineer
Securing the cloud is one of the most critical aspects of cloud-based solutions. That is where the cloud security engineer plays a role in the team. In this career opportunity, you will exercise your security skill set to analyze the existing cloud architecture and provide improved security measures wherever necessary.
You will also be responsible for inspecting risk assessment, analyzing threats, and providing security to the cloud data. For this job role, excellent coding skills with advanced threat detection techniques will bring you to the number one spot. Other than that, you need to have sound knowledge of Linux and Windows systems.
5. Cloud Security Architect
Some companies ask for more advanced and sophisticated security measures for their cloud infrastructure. It is the responsibility of the cloud security architect to design and innovate security architecture and preserve the deployed data and cloud/hybrid systems from any threat or attack.
This role is also accountable for leading the security vision and construct security policies for better cloud protection. To apply in this job role, a minimum of 5 years of experience in the field of cybersecurity or cloud security engineering is usually preferred.
6. Cloud Architect
In this cloud-based career opportunity, you will be exercising by creating cloud-based networks and merging multiple remote servers. These architects also need to have practical exposure and knowledge of cloud storage, cloud services, and how to deploy or migrate a system from scratch. Cloud Architects are superb tech-experts with skilled programming and networking abilities.
7. DevOps Cloud Engineer
DevOps engineers are expert IT professionals with in-depth knowledge of different IT sectors and relevant technologies. They also have an extensive programming skillset. They work in coordination with other cloud developers to integrate various cloud-oriented solutions. This job role is also responsible for handling integrated cloud-based projects and analyzing the system as well as cloud architecture.
8. Data Science Engineer
Their role is to create data science solutions and analyze the data traffic for their organization. Their involvement helps in improvising the execution strategies to improve the organization's performance. This is a specialized role and requires a data analysis skill set along with big data handling and expert programming abilities.
9. Cloud Data Scientist & Head ML Engineers
They lead and create new algorithms and data models for the organization. These cloud computing experts are also responsible for creating reliable infrastructure and ensuring integrity and compliance in cloud data. The vital part is they keep monitoring the metrics essential for the organization. upGrad provides courses for these specialized domains.
Pega Sample Resumes! Download & Edit, Get Noticed by Top Employers!
Download
Conclusion
So, now you are familiar with all the differences. For a successful career in cloud computing, you need to plan for the long term. You should also know the pros and cons of cloud computing and try to complete some on-demand courses on the cloud and its relevant field.
Are you looking training with Right Jobs?
Contact Us