Social Media Marketing Skills to Grow in 2020
Last updated on 14th Oct 2020, Artciles, Blog
Every marketer knows that things aren't what they used to be, and I'm not even talking about the "old days" when traditional print ads and mass media campaigns reigned supreme.
Consider the continual evolution of the smartphone (which you might be using to read this) or how voice assist is revolutionizing search; not to mention the cloud, machine learning and more.
Marketing has evolved. So why are you still trying to get leads for your business using outdated methods and tools? It's the equivalent of releasing a feature film on VHS versus Netflix.
Subscribe For Free Demo
[contact-form-7 404 "Not Found"]
Key Skills to Look for in a Social Media Manager
Social media managers are an integral part of your marketing team and should have a similar skill set as that of a marketer. Let's discuss the specific skills and qualities that you should look for in a social media manager.
Copywriting
1. A key responsibility of social media managers is to communicate with your audience on behalf of your brand, which makes copywriting a mandatory skill for them to possess.
2. A person you hire as your social media manager should have expert copywriting skills that can convey the right message to your audience. Their writing should be creative, engaging, witty, as well as semantic, and grammatically flawless.
Creativity
1. Creativity is an important quality for a social media manager. Social media networks are competitive and dynamic platforms where your competitors are actively building their brands using creative content, techniques, and strategies.
2. This is why a social media manager needs to have creative skills that they can put to use while creating a social media strategy, sharing content, promoting your products and services, and widening your reach on social media.
3. Having creativity skills is a no brainer for the role of a social media manager.
Analytical Thinking
Analytical thinking is another important skill required to be a social media manager. Social media is a fast-paced dynamic platform where constant learning and modification is required to be successful.
Social media analytics enable you to review your current strategy and plan your future strategy based on the outcomes of current performance and trends. Hence, analytical thinking is a critical skill for the role of a social media manager to make data-driven decisions.
Trend Savvy
1. Social media networks are constantly changing dynamic platforms where new trends go viral every other day. To make sure that your brand can leverage these trends for the maximum ROI, as well as ensure that your brand does not fall back with current trends, it is ideal that the candidate is trend savvy as an individual.
2. Social media managers should be aware of current trends in your industry, domain, region, or any other demographic in your audience. They should also be able to align your content strategy with current trends on a real-time basis.
Planning and Strategy
Like any other marketing function, social media marketing requires strategic planning. A social media manager must have experience in planning a successful, long-term social media marketing strategy.
The individual should be able to identify clear goals for your social media campaigns that are aligned with your overall marketing goals. The manager must also be flexible and agile to make prompt decisions and create real-time solutions in case of an emergency.
Automating Social Media Processes
1. Social media marketing includes a lot of manual and repetitive tasks that can be time-consuming and slightly monotonous. As you continue to grow your audience and move into the new decade, these tasks will continue to grow.
2. Hence, your best bet is to automate manual tasks using social media automation tools. Social media automation is another key role for social media managers in 2020.
3. They are responsible for making the ultimate use of automation software tools to automate processes such as content publishing, scheduling, analytics, report creation, trend analysis, competitor analysis, and social listening.
Managing Social Media Tools
1. There are multiple elements of social media marketing that are managed using social media tools such as social media management, social media automation, content creation, social listening, ads manager, and analytics.
2. A primary function of social media managers is to be accountable for all these social media tools.
3. This includes their assessment, credential management, billing and subscription, user management, performance analysis, and ROI measurement.
Trend Analysis
Trend analysis is the process of tracking trends on social media based on domains and industries related to content, strategies, layouts, designs, hashtags, engagement, and platforms. Social media managers are responsible for identifying and tracking these trends using trend analysis tools.
A social media manager must make optimum use of these trends in real-time while giving out a valuable message. They also need to keep brand content up-to-date with the latest trend in your industry, sharing, news, analysis, reports, surveys results, and so on that the audience will find informative.
Competitor Analysis
1. Competitor analysis is a great way to find out what works and what does not in your industry on social media. Hence, performing a competitor analysis is a critical responsibility of a social media manager in 2020.
2. For example, a competitor's failed attempt at sharing graphic memes on LinkedIn helps you avoid making the same mistake, whereas a successful campaign on Twitter using influencer marketing can inspire you to try influencer marketing.
3. A social media manager could also understand your competitors' engaging audience to build personas, understand audience behavior and targeting, and strategize social media marketing activities accordingly.
The digital detox
There are now 3.484 billion social media users across the globe, which is a 9% increase compared to last year. This equates to 45% of the world's population being on social media. It also means that social media adoption has actually beaten previous estimates, which suggested that an estimated 2.82 billion would be using social media in 2019. While this suggests that brands have the opportunity to reach larger audiences than ever before, a new trend is affecting that audience base.
More people are now choosing to "detox" from social media, deleting apps and profiles in order to step away from it. This is more than just the usual changes we see in terms of people choosing to use one platform less in favour of another – such as Facebook seeing users decline but Instagram attracting more – this trend is seeing people take a temporary or permanent break from all social media.
One in three adults in the UK are now reducing their social media use. Some 6% of users have removed an app from their phone, 6% have permanently deleted their accounts and 8% have both deleted their accounts and removed social media mobile apps.
A big reason for this is that people now feel overloaded by social media, with the permeation of social media affecting their mental health and wellbeing. Others choose to detox because they don't trust social media platforms, either due to issues like Fake News or because of privacy and data concerns.
"I think that this year, we'll be seeing more of a change in the way social media users act online; I think that digital detox will become more prevalent this year, with many people trying to limit the amount of time they spend on social media.
"I also think that there will continue to be a big push towards making social media more private and secure for its users – this has been a big problem recently and many people are just realizing how truly dangerous a lack of online privacy can be. And these things, of course, will have a big impact on marketing too – brands and marketers need to be on top of these trends and act accordingly."
This isn't to say that social media will become void in terms of digital marketing, but marketers do need to understand the impacts it could have. When added to the issues that pay-to-play social media brings, more people taking on a digital detox (whether temporary or permanent) will impact reach and engagement of your posts. This can affect the results of any customer acquisition or brand awareness campaigns you launch across social media platforms.
Ultimately, it's vital that you don't start putting all your marketing eggs in the social media bucket. You need to ensure that enough budget and resource is still being given to other channels, including email marketing and search engine marketing. However, it's also vital that you ensure that any social media presence you do have is as meaningful as possible. Your brand needs to offer more than memes – you need to deliver content that has a positive and memorable impact on your audience and that provides as much value as possible.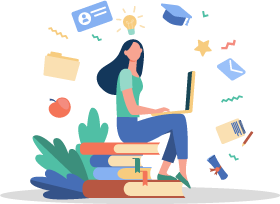 Best Practical Oriented Digital Marketing Training By Industry Experts
Instructor-led Sessions
Real-life Case Studies
Assignments
Explore Curriculum
Building social media communities
A big part of meaningful and valuable experiences on social media is the way that brands engage with their audience. While sharing posts that you believe your target audience will enjoy is part of maintaining your social media presence, you also need to encourage and cultivate interactions that are more than a simple like or share.
There are a lot of brands out there who seemingly have large social media followings and yet, when you look more closely at individual posts, their engagement levels are almost non-existent. Those brands that are seeing more engagement from their followers are doing so by building communities around their content.
This isn't to say that communities are a new concept, but they are being built by brands in different ways, which is paying off and will likely continue to do so as we head into 2020.
"While social communities aren't a new concept, how brands build them is changing the way we interact with them. There are many brands, both B2C and B2B, that have massive followings with no real engagement. The bottom line is your online presence should expand your reach, to ultimately drive more conversions.
"For starters, it's crucial to measure your efforts and stay in touch with your audience. Social media suites are a great way to see everything in one place, from post creation and distribution to monitoring and analytics. Figure out what's working and what's not – don't be afraid to pivot and try something new!
Encourage your team to create their own social presence to promote content and increase overall brand trust. This tactic leads to an authentic voice for your company,

Twitter chats help create a strong sense of community through content, bringing thought leaders from all areas together in a real-time conversation. It gives your brand the perfect opportunity to engage directly with current and potential customers
Building social media communities away from your profiles is just the start, after all, creating a group and having people join is no guarantee that they will engage. You also need to create content that gets them talking, encourages conversations and cultivates that feeling of community. Doing so can keep people engaged with your brand but also bring in new leads and customers while also adding a human, personalized element to your brand.
"I believe that the days of merely posting content and people showing up to engage are slowly coming to an end as pay-to-play social media becomes more and more prevalent with every social network over time. As a company, you're already at a disadvantage, which is why it will become more important than ever to actually engage with your community.
"I'm not talking about engagement so that your content shows up better in the algorithm, but actually thanking those people in your community not only when they comment or engage with your content but actually proactively reaching out to them like a social media user would reach out to a friend. If your business wants to survive in organic social media in 2020, I believe that this sort of humanization of your brand will be necessary."
Neal Schaffer – Leading Global Educator and effective implementer of social media strategy for business.
Social media influencers and word-of-mouth marketing
One benefit of building social media communities is the fact that they help with word-of-mouth marketing, which is another big social media marketing trend for 2020. Communities allow you to engage with nano or micro-influencers who are already advocates of your brand in order to get them to share honest views and experiences of your products or services.
We all know that influencers have been around for a while and they have now become an expected part of the social media experience. They can offer great benefits for brands, including a relatively high earned media value, especially now that Instagram usage is continuing to grow at an elevated rate.
However, many types of influencers are no longer trusted by consumers. Big influencers are not only expensive for brands, they no longer have the impact that they used to because they are seen as disingenuous. In fact, 61% of consumers will trust the recommendations of friends and family over celebrity endorsements because they are more likely to be honest.
In comparison, smaller influencers, such as those who are likely to be part of your communities, tend to have better relationships with their followers, which means they benefit from a higher level of trust. This can lead to more engagement at a lower cost, as well as increased trust in a brand that is more likely to culminate in conversion.
"A good reason to follow my advice on social media communities is that this will also make it much easier for your brand to engage with influencers in 2020. This obviously is the other way to incite Word of Mouth marketing on social media when organic social media for businesses is pretty much dead.
"Now I'm not talking about spending thousands of dollars and reaching out to celebrities who are promoting one brand today and another brand tomorrow. I'm talking about authentically engaging with those in your community who are already following you and are already nano if not micro-influencers and finding a way to collaborate with them.
"I am so passionate about this subject that it is going to be the focal point of my next book, Age of Influence, which publishes in March of 2020, but needless to say I hope that marketers in 2020 will realize that social media is not just a place to market to people, but really is the ultimate forum for you to find and collaborate with a variety of social media users of varying influence that can help push your marketing objectives forward."
Neal Schaffer – Leading Global Educator and effective implementer of social media strategy for business.
Taking on nano or micro-influencers as brand ambassadors means that they can share posts about your brand but also engage in conversions with their highly engaged following or others within communities. It is these conversations that are more likely to influence buying decisions and help build trust in your company.
This type of marketing creates positive brand sentiment, gets people talking about your brand and provides more insights into consumers' buying behaviour and pain points. All of this better enables you to create a genuine experience for your audience.
The rise of alternative platforms
Facebook, Twitter and Instagram tend to be the core platforms used by B2C brands, with LinkedIn also being vital for B2B companies. However, many users are growing fatigued with these core platforms while brands have to fight harder than ever before to achieve good levels of organic reach and engagement.
While Twitter has seen growth so far this year, its active user numbers have declined from it's all-time 2017 high. Similarly, Facebook has seen a huge drop in users – especially younger users – over the last two years, with younger audiences opting to spend time on other platforms. Combined with the increasing pay-to-play format of social media channels, this means that brands aren't seeing the results on these platforms that they previously did.
[Average monthly Twitter users by year]
Our social media strategy guide will help you create an integrated social media marketing strategy that shows you how to increase engagement to boost leads and sales.
Social media as customer service
Customer service is always going to be a vital aspect of providing a good customer experience, but in the digital age, the customer service you offer is a lot more visible to everyone online. As well as online customer reviews, customer complaints and issues are easier to find than ever before due to the fact that a lot of them are shared on social media.
Over a quarter (28%) of consumers have used social media to communicate with a company in the last year, a trend that is likely to increase due to the fact that more than 30% said it is a convenient contact method and around 23% believe it is a good way to get 24-hour service.
Because social media is viewed as being so convenient, it is expected that brands will find it easy to use as a method of customer service. As a result, most people expect brands to respond to a question or complaint on social media on the same day, with 37% wanting a response in under 30 minutes. Only 6% don't expect a response at all, while 31% want one in under 2 hours and a further 26% want to hear back within four hours, showing that the expectations for good customer service on social media are high.
This is why social media as a form of customer service is going to be a big trend for 2020, especially with so many brands looking to create online communities.
"In the same way that social media became a real alternative for an actual social life, it is rapidly evolving as a customer service tool. Companies have taken notice of this, and offer more and more customer service through social media. Brands have developed significantly more active social accounts, all for the sake of interacting with the massive user base spread across social media channels."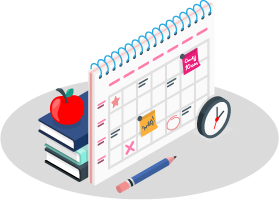 Get Real-Time Digital Marketing Course from Experts Trainers
Weekday / Weekend Batches
See Batch Details
Dmitrii Kustov – Internet Marketing Director at Regex SEO
As well as offering an easy way to speak to customers and quickly deal with issues – especially as everyone is so connected to social media – this form of customer service offers benefits for brands. Answering a customer complaint can increase customer advocacy by as much as 25%, meaning that responding to complaints can help create loyal customers. However, you also need to remember that failing to respond to a complaint can decrease customer advocacy by 50%, so a social media customer service strategy is required in order to ensure all members of your customer care team are following the same steps, especially as more customers are likely to be contacting you through social media over the next year.
Telling Stories on social
Since the launch of Snapchat, other social media platforms have rushed to add the Stories format to their offering. The result has been huge growth in the usage of this format for Instagram in particular, which as of January 2019, boasts 500 million daily active Stories users across the globe.
Stories offer a different experience to feed-based sharing due to the fact that they are visual and designed to be both created and consumed in-the-moment, rather than shared to a feed that will remain visible. There's a lot of room for experimentation, tongue-in-cheek posts and fun, which makes Stories highly engaging, and it is one of the likely reasons as to why Stories had a growth rate that was 15x the rate of Feeds in 2017.
However, the growth in Stories isn't just among consumers, businesses are also utilizing this social media tool for marketing purposes. According to Hootsuite's 2019 Social Trends Survey, 64% of marketers have either already implanted Instagram Stories into their social media strategy or are aiming to do so in the next 12 months.
On average, brands are posting Stories on around seven days a month, averaging out to one Story every four days. Brands with a following of 100,000 or more share Stories more regularly (every two days), likely due to the fact that they can benefit from a greater range of Stories features – such as adding a link to their posts on Instagram.
Brands are also advertising more via Stories, with 45% of Instagram ad spend being on Stories, suggesting that brands are seeing better results with the more direct format being offered by Stories.
"If you regularly use social media, it will not come as a surprise that Instagram Stories' popularity will further increase in 2020. Battenhall conducted research that found that 98% of Instagram accounts use Stories, while 400 million users watch Instagram Stories on a daily basis.
"It appears that big brands are favouring Instagram Stories for their advertising and marketing, in fact, one in three of the most-viewed Stories are from businesses. However, the question is why are they so popular?
1. Instagram Stories are more authentic than traditional Instagram posts that allow for heavy editing and altering.
2. The content is only available for 24hrs, therefore, it is current and will not become outdated.
3. Consumers want live updates and real-time content. Instagram Stories are normally the most up-to-date content a business can offer a consumer.
4. Through Instagram Stories, you can share other people's Instagram posts. This function allows people to connect easily with other accounts and businesses.
"I think that brands are going to begin to use Instagram Stories to push consumers to IGTV, to create more long-form content for their organizations. Alternatively, perhaps towards social e-commerce, where brands will begin selling their products via Instagram Stories."
Social Media Marketing Sample Resumes! Download & Edit, Get Noticed by Top Employers!
Download
Stories aren't going to be a suitable option for every brand out there, but with them being so engaging and seeing an increased use that will likely lead consumers to expect brands they follow to create Stories, it is worth assessing if and how you can utilize them. As Instagram sees more businesses use Stories, the platform will also likely release more features designed for brands, which could make the format more accessible for a broader range of companies.
Conclusion:
With so many areas of marketing and digital marketing, there are a huge number of changes across the industry that you need to keep up with. This is why we're keeping track of all the big digital marketing trends for 2020 across various channels to keep you up-to-date and ahead of the curve.