Questions that Will Help You Decide if a Salesforce Certification is Right for You
Last updated on 14th Oct 2020, Artciles, Blog
Salesforce is used in nearly every industry and innumerous companies today. Plus, it's one of the top certifications in today's world. Salesforce is leading in the CRM world as it is the most scalable CRM.
Nearly every large tech enterprise is now conducting some sort of educational certification program to help users with a better understanding of their product.
This, in turn, is helping enterprises in enhancing the overall product's utility. Salesforce certifications are no different, in fact, these certifications makeup to be the most sought-after certificates at the intersection of sales and IT.
In 2017, Salesforce increased its market share by more percentage than all other top CRM providers combined. Whereas in 2018 IDC named Salesforce as #1 in CRM. Salesforce also tops on the Fortune Magazine's list of the '100 Best Companies to Work With 2018'.
According to a survey, Salesforce economy is expected to create 3.3 million new jobs by 2022.
There are two main areas in Salesforce certification: Administrator or Developer. But of course, if you have decided to get certified, the next step can be confusing. Every applicant ponders the following questions before going for a Salesforce Certification:
Subscribe For Free Demo
[contact-form-7 404 "Not Found"]
"Do I have the skills to become a Salesforce Administrator?"
"I want to get Salesforce certified. Should I go for Admin or Developer?"
1. In this blog, we will discuss questions which will provide you with enough context and help you make an informed decision before going for a Salesforce Certification.
2. However, you need to ask yourself these five questions first to make sure that a Salesforce certification is right for you.
1. Are you dedicated enough to put the work into garner big rewards?
Getting a Salesforce certification is not as easy as you think. You must go the extra mile to get yourself accredited Salesforce certification.
As said previously, Salesforce certification should not be taken casually. Every candidate that has managed to achieve the fundamental level certification needs to work extremely hard to get "certified" status.
It calls for research, trailhead tutorials and a lot of revision in your free time. Though the certifications are not easy, they are remarkably feasible for everyone that puts a level of dedication and effort.
There is no doubt that there are a number of resources out there, both free and paid, to help take you to the next level. In addition to resources, many professionals of the Salesforce community are ready to help you at the drop of a hat. You just need to reach out to the right person.
2. Are you willing to invest in yourself?
1. Everyone who wants to succeed in their Salesforce career has to invest both time and money to do so. So are you willing to do the same to get Salesforce certified?
2. The time and money you need to invest depend upon the certification path you choose. Salesforce is one of the most fantastic careers I have ever come across.
3. Apart from this, you will get extremely positive feedback, speaking to any member of the Salesforce community about their career path. But that also means an investment of both your time and money.
4. There is a fee related to the certification path you choose. In addition to that cost, the average Salesforce exam cost is $200 and if you don't qualify then you need to pay a fee to retake the exam.
5. It is vital to keep in mind that different certifications have different exams and retake costs. Thus, making an investment in quality training is a smart move.
3. Are you prepared for sustainable knowledge?
Once you have qualified the entry level exams of Salesforce, don't think that battle is over. As Salesforce is an evolving and ever-changing platform, one must also have to keep up with all the latest updates to maintain certification. Salesforce does this in the form of Maintenance Exams.
These exams come out three times a year in line with Salesforce product releases (Spring, Summer, Winter). Exams are conducted to test your knowledge based on the upcoming features and updates. This helps you in imparting this knowledge on to your team members and customers as well.
4. Are you willing to tackle real-life scenarios during the exam?
1. Salesforce certifications are not just about learning theories! These are all highly based on real-life scenarios, giving your business requirements and hands-on learning.
2. And based on that you have to select the correct solution.
3. For example, Salesforce Administrator Certification Training includes two real-world projects as part of the course.
4. The first project challenges students to implement an end-to-end recruitment process, while the other requires them to implement customer service process management.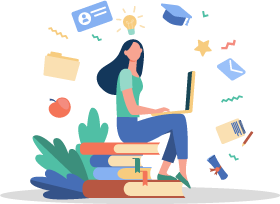 Get Salesforce Training with Industry Concepts By Experts Trainers
Instructor-led Sessions
Real-life Case Studies
Assignments
Explore Curriculum
Don't Get Too Intimidated by Studying
Have you ever heard the tip: "use a person's name three times when you meet them, you'll never forget it?" Well, the same logic applies to Salesforce!
Studying alone is unlikely to help you pass the test. Actually doing the task several times is what is going to help you understand not only how something is done, but why it is done a certain way.
That means you need a Sandbox or a Developer org, and you'll need to start implementing and modifying all those features you're reading about – like Multi-Currency, Territories, Forecasting – the list goes on!
I want to emphasise these lesser-used features, especially if you work for a company that does not use those features. You never know, one day your employer may come to you and ask: "does Salesforce have any tools for Forecasting?" It's a bonus because you can answer, "Yes! I'll tell you about it and give you a demo!"
Broaden Your Horizons
1. Have an idea of what people need to get from the tool – what are VP's going to ask for, the Business Development Reps, the Marketing team, etc.
2. The outcome? You'll be able to answer exam questions better.
3. I felt like a lot of the questions (especially on the Sales Cloud Consultant and Service Cloud Consultant exams) are centred around what a Sales VP or a Support VP might want. You have to be able to predict what your leadership team is going to need and ask for.
4. It's important to know that a Sales VP is unlikely to ask you for a report on Case Closure success rates, and the Support VP probably isn't going to ask for a report on Pipeline Change over time.
5. This is where Trailhead comes into play. Even though I'm an Admin, I like the trails that focus on the end user, because those give me a good idea of what an end user in a particular role might be looking for or expecting to get out of Salesforce.
6. There's a great trail here called "Build and Manage Your Sales Team the Salesforce Way." Another one I like is the module here called "Annual Planning with Sales Operations" – there's a particular line in here,
7. "5—7% annual churn is considered standard for SaaS companies, some organizations may even allow up to 10%" If you're going to be a Sales Cloud Consultant, this is definitely the type of information you'd need to know, even if you've never worked in Sales Operations.
8. This is the type of information you want to look for – not Admin specific, but rather, end user specific.
Salesforce Sample Resumes! Download & Edit, Get Noticed by Top Employers!
Download
Teach Someone Else
1. This is a classic. Humans learn better when they're trying to teach a subject. So, grab your cousin who's a line cook, and teach them what Salesforce is. Explain it to your grandparents. Show your sister-in-law how to do a Lead Assignment Rules.
2. Create step-by-step guides for your end users, including screenshots. Host a "Secret Sauce" Lunch for your colleagues, and show them behind the scenes on validation rules, and what causes all those pesky error messages.
3. There's a lot of opportunities to share your knowledge, and I promise you will learn something new.
4. "Salesforce certifications offer three big value ads," Humphrey says. "They increase your marketability in a tight IT job market by allowing you to become a subject matter expert. They offer flexibility in that you can get certified in just a few hours, days or months and you can control your own career path.
5. You can get just one or a bunch of certifications. And the more certifications you add, the higher salary or hourly rate you can command."
6. Salesforce roles range from the technical (architects, developers, implementation experts) to those related to marketing and sales. Each role varies in terms of the required depth of understanding of Salesforce's platform
7. Jobs that request Salesforce skills pay on average more than $70,000 per year, with Salesforce developers commanding $100,000 on average, according to Burning Glass. Salesforce sales roles offer 8 percent higher salaries than other sales roles, and IT roles that require Salesforce skills carry an 11 percent salary premium. Advanced skills, such as Visualforce and Sales Cloud, command salaries over $100,000.
8. A 2019 report from Indeed.com lists Salesforce Developer as its No. 10 "Best Jobs of 2019," with an average salary of $112,031. Salesforce Developer jobs have seen a 129 percent growth in number of job postings between 2015 and 2018, according to Indeed
Salesforce offers a variety of certifications targeted at a range of job functions, including:
Administrators
Architects
Developers
Marketers
Consultants
Most tracks offer individual certifications that demonstrate expertise in a given domain. The Salesforce Architect track, however, is unique in that candidates can earn individual certifications or they can bundle together these earned certifications (aka specializations) in pursuit of higher-tier certification, such as the Salesforce Certified Application Architect or the Salesforce Certified System Architect. Professionals who pursue both of these architect tracks can then achieve the pinnacle Salesforce Certified Technical Architect.
Are you looking training with Right Jobs?
Contact Us