Big Data Engineer Salary
Last updated on 14th Oct 2020, Artciles, Blog
If you have a robust interest in numbers, data, and technology, a career as a data engineer may be right for you. The field is rapidly growing as the need increases for data-driven decision making and insights, making it a highly competitive and lucrative field.
Several factors affect the average salary for data engineers, not the least of which is the location. After all, some geographic areas have a higher cost of living, while others may have a greater demand for data engineers based on the companies headquartered there. Here, we take a look at reported data engineer salaries from around the world.
Five steps to launching a successful Data Engineer career
Step 1: Earn your undergraduate degree
The best majors include software engineering, computer science, or information technology. As this job requires more engineering than math or science, alternate possibilities are related to engineering. Regardless of your major, make sure to take courses in software design, computer programming, data architecture, data structures, and database management.
Step 2: Gain entry-level job experience
An easy way to gain entry into the career of data engineer is to seek out IT assistant positions, whether at your college or at a small company. Hone your skills in computer programming and software design, as strong fluency in many programming languages will be necessary for your career. As you gain experience, begin to solve real-world problems by choosing public data sets and build a system end-to-end. This experience will be necessary to prove to employers that you have the hard skills and the tenacity to be a data engineer.
Subscribe For Free Demo
[contact-form-7 404 "Not Found"]
Step 3: Get your first job as a data engineer
Companies around the world are hiring data engineers to develop their data infrastructure. In particular, look for positions at software corporations, computer manufacturers, and computer system design companies. This will allow you excellent mentorship and guidance, as well as projects at the front lines of data science. Unsurprisingly, Silicon Valley has one of the highest concentrations of data engineer jobs in the country.
Step 4: Obtain professional certifications
There are a number of industry certifications available to data engineers. One popular and well-known option, offered by the Institute for Certified Computing Professionals (ICCP), is the Certified Data Management Professional (CDMP) credential. You can get this certification either at the "practitioner" or "mastery" level. Other certifications include Google's Certified Professional in data engineering, IBM Certified Data Engineer in big data, the CCP Data Engineer from Cloudera, and the Microsoft Certified Solutions Expert credential in data management and analytics.
Step 5: Pursue a higher degree
As you progress in your career, you may also want to pursue a master's in computer science or computer engineering. However, data engineering is not as academically focused as, data science, and thus many data engineers succeed with strong design and programming skills, but no advanced degree. A Ph.D. is generally not required for jobs in data engineering.
What is a Data Engineer?
Data engineers build and maintain data pipelines, warehousing big data in such a way that makes it accessible later on. This infrastructure is necessary for every other aspect of data science. The data engineer develops, constructs, maintains, and tests architecture, including databases and large-scale processing systems. The data set processes that data engineers build are then used in modeling, mining, acquisition, and verification.
The data engineer works in tandem with data architects, data analysts, and data scientists. Data architects are in charge of data management systems, and understand a company's data use, while data analysts interpret data to develop actionable insights. Finally, data scientists focus on machine learning and advanced statistical modeling. They must share these insights to other stakeholders in the company through data visualization and storytelling.
What does a Data Engineer do?
The data engineer is chiefly in charge of designing, building, testing, and maintaining data management systems. This allows the generation of applicable data for specific projects. To do this, data engineers must have a strong command of common scripting languages. They must solve complex problems on a coding level.
Note that data engineers are the builders of data systems, and not those who mine it for insights. The data engineer thus works more "behind-the-scenes" and must be comfortable with other members of the team producing business solutions from this data.
Data Engineer job description
Implement, verify, design, and maintain software systems
Build data architecture for ingestion, processing, and surfacing of data for large-scale applications
Extract data from one database and load it into another
Use many different scripting languages, understanding the nuances and benefits of each, to combine systems
Research and discover new methods to acquire data, and new applications for existing data
Work with other members of the data team, including data architects, data analysts, and data scientists
Skills needed to become a Data Engineer
Data engineers need to be comfortable with a wide array of technologies and programming languages. These are constantly subject to change, so one of the most important skills that a data engineer possesses is the underlying knowledge for when to employ which language and why. Data engineers must be interested in constantly updating their technical skill-sets. A good data engineer will possess knowledge of and skills in all of the following:
1. Building and designing large-scale applications
2. Database architecture and data warehousing
3. Data modeling and mining
4. Statistical modeling and regression analysis
5. Distributed computing and splitting algorithms to yield predictive accuracy
6. Proficiency in languages, especially R, SAS, Python, C/C++, Ruby Perl, Java, and MatLab
7. Database solution languages, especially SQL, as well as Cassandra, and Bigtable
8. Hadoop-based analytics, such as HBase, Hive, Pig, and MapReduce
9. Operating systems, especially UNIX, Linux, and Solaris
10. Machine learning, including
11. AForge.NET and
12. Scikit-learn
Clearly, data engineers are expected to have a wide array of technical expertise. Much of the job, though, requires critical thinking and the ability to solve problems creatively so that the right approach is used in the right situation. This might include creating solutions that don't yet exist.
In addition, data engineers must also be able to work effectively in collaboration with other data experts, and communicate results and recommendations to colleagues without technical backgrounds.
Data Engineer salary
According to payscale.com, "A Data Engineer earns an average salary of $90,286 per year." Experience has a positive effect on salary, with many data engineers staying in the field for 20 years or more. The highest-paid data engineers employ their skills in programs such as Scala, Apache Spark, Java, and in data modeling and warehousing.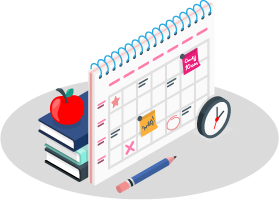 Learn Big Data Analytics Course from Top-Rated Instructors
Weekday / Weekend Batches
See Batch Details
Data Engineer job outlook
According to the tech firm Stitch, the number of data engineers in the country increased 122% from 2013 to 2015. In fact, Stitch reported a larger increase of data engineer jobs than of data scientist jobs. This is likely due to the fact that secure data infrastructure is necessary for any company looking to implement data mining techniques and later gain actionable insights.
Many of these new data engineers came from a background in software engineering, and brought to this field their skills in Linux, Java, SQL, Python, and Hadoop. As this career continues to grow and change, data engineers can gain leverage by staying at the forefront of advances in data management.
Big Data Engineer Salary in India
The average annual data engineer salary in India is ₹839,565, according to Glassdoor. Many of the country's data engineering jobs are based in Bangalore, with companies like Lookout, IBM, and Autodesk frequently hiring for this position.
Big Data Engineer Salary in the UK
In the United Kingdom, the average salary for data engineers is £43,725 annually. Shop Direct and Tessian are just a few of the many companies actively looking for data engineers in cities like Liverpool and London.
Big Data Engineer Salary in Toronto, Canada
In Toronto, data engineers earn an average of CA $80K. Several companies in the city are currently looking to fill data engineering roles, including Index Exchange and StackAdapt.
Big Data Engineer Salary in the United States
The average data engineer salary in US markets is $116,591. However, this number can vary significantly by state and even by city, as noted below.
NYC
In New York, salaries average $123,070 per year, which is reportedly six percent above the national average. Major companies and brands like CapitalOne are almost always looking for big data professionals.
Los Angeles
Falling just slightly behind New York City is Los Angeles, where the average annual salary is $118,122 for data engineers. Spokeo, CyberCoders, and NEXT are only a few of the companies currently looking to hire data engineers.
Seattle
In Seattle, the average annual salary for data engineers is $110,479. There are currently several companies looking to add data engineers to their payroll, including Red Ventures and Revel Consulting.
Big Data Sample Resumes! Download & Edit, Get Noticed by Top Employers!
Download
Data Engineer Salaries in Other Regions
1. According to Payscale, the average salary of a Data Engineer in Australia is AU$103,346.
2. According to Payscale, the average salary of a Data Engineer in Canada is C$80,217.
3. According to Payscale, the average salary of a Data Engineer in Singapore is S$62,648 per year.
4. According to LinkedIn, the average salary of a Data Engineer in Mexico is MX$25,000/yr.
5. According to Indeed, the average salary of a Data Engineer in South Africa is R 591 868/yr.
6. According to Glassdoor, the average salary of a Data Engineer in Spain is € 34,468/yr.
7. According to Glassdoor, the average salary of a Data Engineer in Germany is € 60,632/yr.
8. According to Payscale, the average salary of a Data Engineer in Sweden is 575,961kr/yr.
9. According to LinkedIn, the average salary of a Data Engineer in France is €42,000/yr.