Books to Beat the Scrum Master Certification
Last updated on 10th Oct 2020, Artciles, Blog
Scrum Master Certification has become a necessity these days in any organisation in any industry. The certification showcases the ability of the Scrum Master. Scrum and Agile training are used in all levels, especially when an important project is being conducted within an organisation; it helps in increasing the transparency of the works and helps in improving the work quality of a team.
There are Certification courses online through which you can learn the tools, techniques and frameworks which can help you successfully complete the Scrum Master Certification and there are communities you can join which will help you be up to date with the latest changes in the world of Scrum and Agile Training. Apart from learning techniques from the course, there are Scrum Certification books which showcase the situation or emergency which occurred during the project, what tools were used and how. These books will showcase the practical usage of the tools and the result derived from the project.
Scrum: A Breathtakingly Brief and Agile Introduction
This book was written by Chris Sims and Hillary Louise Johnson, it is considered as the best book which summarizes the roles and responsibility of Scrum. It comes in very handy for people who want to learn all the definitions of the terms used in Scrum training.
It also explains how these terms are used in Scrum with the help of an example for a person to understand it better. Since it is a guide for people who are preparing for Scrum Master Certification, it might not be suitable for beginners who are just learning the basics about Scrum.
The Elements of Scrum
Subscribe For Free Demo
[contact-form-7 404 "Not Found"]
Another book by Chris Sims and Hillary Louise Johnson, this book is similar to the previous book, this book talks about the terms, tools and techniques used in Scrum training, apart from the terms the real-life examples are also provided in the book. These examples were provided by the Certified Scrum Masters across the globe. Since all the practices of Scrum training are being discussed in this book, it will help you in understanding the connection between the Scrum theory and how it is being applied in real life and the outcomes.
Scrum Mastery: From Good to Great Servant-Leadership
This is the go-to book of anyone who is preparing for Scrum Master Certification; this book was written by Geoff Watts. He is considered an expert in the field of Scrum and Agile training and development. This book contains different types of examples and stories of various scrum Masters in the world, it also directs a person with steps to become a successful Scrum Master. It will help you overcome the common problems which any person who is preparing for Scrum certification goes through.
The Scrum Field Guide: Practical Advice for Your First Year
Beginners would love this book written by Mitch Lacey. This book explains everything from the scratch for example, how to get team members on board, how to implement Scrum for a project, how it might differ from one organisation to another, how to get the project running and complete it within the time frame is more. The concepts mentioned in the book might help a person understand scrum in a better manner.
Essential Scrum: A Practical Guide to the Most Popular Agile Process
This book is considered as a scrum training manual as it helps in improving the scrum teamwork apart from learning how to be a better team leader. This book is written by Kenneth S. Rubin, who is known for providing Scrum and Agile training solutions to companies in various fields. This book explains the role of a Scrum team and their responsibility in a project; the examples are showcased with charts, graphs and pictures based on real-life examples.
Scrum – Mega Pack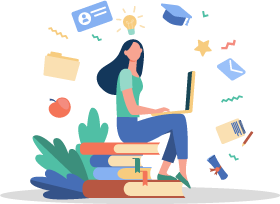 Get Accredited Pega Certification Course By Experts Training
Instructor-led Sessions
Real-life Case Studies
Assignments
Explore Curriculum
This book is based on real-life examples of scrum masters, written by Paul Vii. This book will help you understand the importance of Scrum techniques and frameworks along with the benefits of Scrum Training for your development team.
Certified Scrum Master (CSM) 83 Success Secrets
This book, written by Janice Garrison, is a collection of secrets of mastering Scrum Training. It is based on the secrets told by the Scrum Masters across the globe and explains how the knowledge of Scrum and Agile training is beneficial for a company. This book doesn't go in depth with the Scrum training but it will answer all of your questions which you are confused about.
Pega Sample Resumes! Download & Edit, Get Noticed by Top Employers!
Download
Scrum Guide
Is the first Scrum book which came to the market, it is written by Ken Schwaber and Jeff Sutherland. It is the basic guide for a person who wants to learn or practice Scrum in their organisation. This book helps in understanding the framework and the techniques to practice scrum in an organization and how to deal with setbacks.
There are many other books which will help you understand how Scrum works in an organisation apart from these books, but the above-mentioned books are the ones which are considered as the best book for beginners and for people who need a reference for Scrum Master Certification. Books based solely on the practical examples and the stories told by the Scrum Masters from the different organisations will also help you if you are going through a similar problem and any sort of setback occurred during the project launch. These books have proven to be beneficial for everyone as it is also used as an FAQ if any doubt occurs. There are other books based on Scrum and Agile training which can be accessed online for free. You can also use these books to master Scrum certification today.
Are you looking training with Right Jobs?
Contact Us