Business Analysis Certification Levels & Their Requirements Tutorial
Last updated on 29th Sep 2020, Blog, Tutorials
What would I learn at the end of this Business Analyst Course?
Understand the Business Analyst roles and responsibilities and various concepts
Different SDLC Methodologies like Waterfall, Spiral, Agile Methodologies
Hands-on practice on all Business Analyst core concepts
Training includes Case studies from different domains to help you learn the extent of BA responsibilities
Learn Requirements Engineering with Elicitation, Management and tips on how to prepare Requirement documents
Learn the importance of BA role in Testing
Students taking this course can also appear in job interviews for Business Analyst roles
Who is this online BA tutorial designed for?
Fresh out of college, and wants to become a Business Analyst
A simple and easy to understand tutorial to learn and understand the basic concepts of Business Analysis
Intermediate Business Business Analysts who woud like to understand better about the concepts of BA which they haven't worked on
Entry level Business Analysts who wants to more proficient and learn the in-depth concepts of business analysis
Software Testing professionals or any IT professional who want to become a Business Analyst
Subscribe For Free Demo
[contact-form-7 404 "Not Found"]
COURSE FEATURES :
No Previous knowledge/experience required
Instructor has conducted this course in a "virtual classroom" in real-time. Sessions are interactive
Instructor is a working professional who conducts training on a part-time basis and brings a real-world knowledge and examples to the classes, which makes it more practical and enhances the learning experience
Enrolled students are provided lifetime access to all documents that come along with the course – study materials, case studies, assignments, etc.
Participants are given high-quality assignments to obtain hands-on experience on BA. These practice programs will help you to gain self-confidence and clear job interviews or Business Analysis Certification (ECBA) exam with ease
This Business Analysis course is aligned with BABOK V3
Knowledge assessment is conducted at the end of each module, to ensure that you understand every concept clearly
BA online training program is covered within 33 hours. Within this training program, we will also guide you on how to make a compelling resume
Who can become a Business Analyst?
There are several paths to become a business analyst. To distinguish yourself and increase your chances of success, understanding the fundamentals of Business Analysis and how Information Technology works in the real world is important. The Business Analyst training for beginners by MindsMapped is a good starting point for somebody who wants to start from scratch.
What are the steps to become a Business Analyst?
As is the case with any profession, building strong knowledge on business analysis plays an important part of determining your career success. We would recommend giving your complete dedication in completing the business analyst training for beginners followed by the Advanced Business Analyst training to ensure guaranteed success. Also, the ECBA Certification would be of immense value when you have the knowledge and Business Analyst certification to show case that you would be a valuable resource in a project team or organization.
Business Analyst Job Description :
Here are some key functions of a business analyst's job:
Assess business needs by communicating with management and staff directly, and by conducting surveys and workshops with stakeholders.
Understand how technological solutions are implemented and create a plan that efficiently uses them to achieve business goals.
Create detailed business analyses, define business requirements, outline problems and brainstorm solutions for operational and technical changes.
Work in cooperation with project managers and communicate progress of projects to stakeholders.
Track and validate solutions, and measure the value of the changes to the organization for further improvements or refinements.
Make a Career Transition :
If you're currently working in another area of IT or business, you probably already possess many of the skills required to become a business analyst. For example, a software developer's analysis and data mining skills transfer seamlessly to the responsibilities of a business analyst.
If you come from a business background, understanding operational processes and project management will give you an advantage in a business analysis career. Transferable skills can help you skip entry-level positions and ease naturally into the business analyst role.
If you lack business analyst qualifications, New Horizons can help.
How to Become a Business Analyst in 3 Steps
There are some important skills you need to master to become a business analyst.
Here's how to prepare.
1. Learn Core Business Analysis Skills :
You'll need to have these essential skills under your belt as a new business analyst. Each of these skills have corresponding training classes you can take to further your knowledge:
Documentation skills: Creating clear, concise documentation is critical. Business analysts are responsible for documenting functional requirements, wireframes, business cases and more. Strong documentation and writing skills will help you get started.
Suggested Course: Writing Effective Business Cases
Analysis skills: Business analysts spend a large chunk of time analyzing problems and determining solutions. Knowing how to interpret business, software and information workflows will help you advance in your career.
Suggested Course: Business Analysis Essentials
Business analysis tools: As a new business analyst, you'll need to know basic office programs like Excel and PowerPoint and common visual modeling tools like Microsoft Visio. Experience using project management tools is another plus.
Suggested Course: Microsoft Office Training
Visual modeling methods: Business analysts are expected to use flowchart methods like BPMN (Business Process Model and Notation) to analyze, improve and automate business processes.
Suggested Course: Process Modeling Using BPMN
Elicitation skills: Business analysts run special kinds of meetings called elicitation sessions to communicate project requirements to stakeholders. Understanding how to write effective requirements and run efficient meetings is a crucial business analyst job function.
Suggested Course: Eliciting and Writing Effective Requirements
When applying for business analyst jobs, these skills prove you have the fundamentals to be successful in the position.
2. Take Business Analysis Training Courses :
Whether you're just entering the business analysis field or you want to earn a professional certification, taking business analysis training courses will help you acquire the advanced skills you need to get ahead.
Investing in business analyst education should cover a wide range of critical job functions, including:
Writing compelling business cases and requirements documents
Supporting strategic business recommendations with sound budgeting
Best practices in process mapping using Business Process Model and Notation (BPMN)
How to solve practical business problems using Business Process Diagrams (BPDs)
Being proficient in Agile project management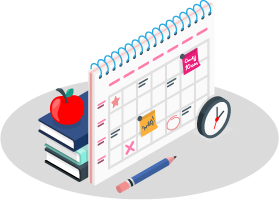 Get Hands-on Business Analysis Course from Top-Rated Instructors
Weekday / Weekend Batches
See Batch Details
3. Earn a Business Analyst Certification :
If you're interested in pursuing a senior business analyst role, consider earning a professional certification.
Business analysis certifications increase your professional development opportunities in your current organization and can boost your salary by an average of 11 percent.
The International Institute of Business Analysis (IIBA) offers three certification levels for business analysts.
Entry Certificate in Business Analysis (ECBA): This certificate targets recent college graduates and professionals transitioning careers. Earning the ECBA recognizes that you have entered the field of business analysis.
Certification of Capability in Business Analysis (CCBA): You're eligible for this certification after two to three years of business analysis experience.
Certified Business Analysis Professional (CBAP): This certification proves you are capable of managing and leading in a business analysis role. It requires five or more years of BA experience.
Entry Certificate in Business Analysis (ECBA™):
This is the first level in the Business Analysis certification framework provided by the International Institute of Business Analysis™ (IIBA®).
This certification is for the individuals/professionals who would like to jump into the field of Business Analysis. This certification is designed to test the individual skills and proficiency of Business Analysis skills at the beginner's level.
Certification of Competency in Business Analysis (CCBA®):
CCBA is designed for individuals with knowledge of business analysis. It is a professional certification for persons having good experience in the Business Analyst role.
This is one of the rapidly growing professional certifications with more people trying to understand its value. An individual with CCBA certification will add more value to an organization and will also open prospects for growth and new job avenues.
Certified Business Analysis Professional (CBAP®):
CBAP is a professional certification for individuals with extensive Business Analysis experience. CBAP helps an individual to advance the career by creating a separate and distinct career path within the information technology industry and the business community.
Certified Business Analysis Thought Leader (CBATL):
This is the final level of certification and is designed for BA professionals with more than 10 years of experience and this is yet to be launched by IIBA.
Certified Foundation Level Business Analyst (CFLBA):
This is like the ECBA certification conducted by IIBA. CFLBA is also for the entry-level. The Foundation level is suitable for Business and System Analysts, product owners, and product managers.
Experience in providing solutions, design, or development is the main requirement to go for the Foundation level. This certification includes 2 more levels. Once the Foundation level is clear then you should go for Certified Advanced Level Business Analyst (CALBA) and Certified Expert Level Business Analyst (CELBA).
Certified Professional for Requirements Engineering (CPRE):
This is an internationally accepted qualification for Requirement Engineers and Business Analysts. It is best suited for those who are in development roles and have to liaison with business users as a part of the IT solution development process.
This certification is a three-level certification. The other levels include CPRE-AL – Certified Professional for Requirements Engineering – Advanced Level and CPRE-EL – Certified Professional for Requirements Engineering – Expert Level
Professional in Business Analysis (PMI-PBA):
If you are working as a Project manager and handling teams as well as managing requirements then PMI-PBA is the right certification for you. The main focus of this certification is on business analysis training and it provides hands-on projects and testing on business analysis principles.
Now the question arises as to which certification is good for a BA and what should be considered while going for a certification. Well, the answer is not easy for this question, however, we will try to provide as much information as possible so that it can be easy for all the readers to select the right certification.
Develop Business Analyst Delivery Plan :
The creation of a business analyst delivery plan is the next entry in the business analysis process. In this stage, the project owner and business analyst could provide a detailed timeline for delivering requirements to the development team. The timeline for business analysis requirements would have to rely on project scope and methodology. In addition, the stakeholders and their availability for the project are also important concerns for creating the timeline.
Business analysts have to classify requirements into deliverables and prepare realistic deadlines for them. As a result, planning of resources and project deadlines can be improved. The most important document produced in this stage is the business analyst delivery plan. This document acts as the game plan for the project under concern.
Define Project Requirements :
The most crucial stage of the business analysis process is vested in the definition of project requirements. In this stage, analysts have to communicate the project requirements to the owners and obtain their approval.
The different requirements can be classified into functional and non-functional categories.
The non-functional requirements refer to elements of security, performance, and scalability. These requirements can be outlined clearly in a business requirement document.
The functional requirements are reflective of wireframes, use cases, prototypes, and storyboards.
Business analysts depend on interviewing stakeholders regarding the expected objectives and outcomes from the project in this stage. This helps them in defining project requirements from the perspective of users. As discussed here, requirement defining techniques also include templates for use cases, wireframes, and storyboards.
The next important concern in this stage is the selection of development methods. Presently, agile project methodologies are highly popular. The development method can help in upfront delivery of requirements. Generally, companies do not prefer waterfall technique as it can be difficult to make any changes in the project along the way. The role of a business analyst in this stage also involves the sequential arrangement of deliverables to create development plans.
Supporting the Project Implementation :
The next significant stage in the business analysis process is to support implementation. Business analysts should be involved with the technical implementation of the project requirements. They have to make sure that every aspect of the project is carried out according to the plan. This stage in the business analysis process includes specific steps.
Business analysts should review the technical deliverables concerning requirements.
They should also gain feedback from the development team and update requirements for implementation.
One of the significant tasks of business analysts in this stage refers to collaboration with quality assurance specialists.
This is necessary to ensure testing of requirements and effective understanding of requirements.
Business analysts are also responsible for managing changes in the project requested by the business owner.
The management of changes is realized after the delivery and implementation of initial requirements.
After completing the requirement implementation, analysts should ensure user acceptance so that the project is completed effectively.
The final verification of user comfort with the solution created from the project is crucial.
Business Analyst Sample Resumes! Download & Edit, Get Noticed by Top Employers!
Download
Conclusion :
On a concluding note, it is clearly noted that business analysis has a formidable influence on project success. Each of the stages in the process contributes a unique element to the project. For example, the information gathering stage helped in preparing the context for the project. Scope definition stage helped in determining the inclusions and exclusions in the project. Therefore, the whole process established the tone for the complete project. The above-mentioned stages can be implemented for any project and ensure the successful realization of the project objectives.
Are you looking training with Right Jobs?
Contact Us