How to Become a PHP Developer?
Last updated on 30th Sep 2020, Artciles, Blog
A PHP web developer may create user interfaces or work behind the scenes. The PHP language is frequently used in combination with SQL for databases. It is also used for basic website functions like accepting usernames and passwords and managing guest books. It can display photo or thumbnail galleries and various other types of dynamic content.
A developer's job duties can also include web site administration, software testing, and user training. Software developers sometimes create prototypes in PHP even when they will use another language later. An advantage of PHP is the speed with which development can take place; a disadvantage is that it is prone to security vulnerabilities.
Becoming a PHP Developer
The requirements for a web developer are sometimes lower than for a software developer. The Bureau of Labor Statistics reports that an associate's degree or even a high school diploma will suffice for some positions. Having additional skills, though, can help a developer get ahead.
Ultimately, certifications are less important than real world experience. A developer can begin getting experience as a student through senior design projects, internships, and/ or participation in open source projects.
job postings may cite a wide range of skills. Some web development positions favor those with graphics or SEO experience.
Subscribe For Free Demo
[contact-form-7 404 "Not Found"]

Employers may also look for industry-specific experience. Depending on the job, this could be anything from working with startups to experience playing games on social network sites.

It's good to be adept at different stages of the life cycle, from extracting and documenting the requirements to providing post-deployment support; this increases the likelihood of moving up to a lead position. Project management experience can also be helpful.

Interview questions can get very technical. Developers can visit any of a number of sites to see samples.
6 Good Things You Can Do to Become a Better PHP Developer
1. Use PHP Core Functions and Classes
If you're trying to do something that seems fairly common, chances are, there's already a PHP function or class that you can take advantage of. Always check out the PHP manual (http://www.php.net/manual/en/) before creating your own functions.
2. Create a Configuration File
Instead of having your database connection settings scattered everywhere, why not just create one master file that contains its settings, and then include it in your PHP scripts? If you need to change details later on, you can do it in one file instead of several files. This is also very useful when you need to use other constants and functions throughout multiple scripts.
3. Always Sanitize Data That Will Go into Your Database
SQL injections are more common that you may think, and unless you want a big headache later on, sanitizing your database inputs is the only way to get rid of the problem.
4. Leave Error Reporting Turned On in Development Stage
Looking at the PHP White Screen of Death is never helpful except for knowing something is definitely wrong. When building your application, leave error_reporting and display_errors turned on to see run-time errors that will help you quickly identify where errors are coming from.
5. Always Comment Your Code
Proper documentation of your code through comments within your scripts is a good practice. Comment the complicated parts of your source code so that when you revisit it later you'll quickly remember what's going on. This is one of the most important points to follow in case you want to become a good php developer.
6. Connect with Other PHP Developers
You don't know it all. And even if you think you do, there are thousands of others out there that know how to do something better than you do. Join a PHP community like http://www.phpdeveloper.org/ and interact with others. By connecting with other developers, you'll learn better ways of doing the things you're currently doing. Share with us any other ways which I missed on how to become a better php developer.
Now that you are aware of the 6 tips to become a good php developer, follow them meticulously & see the difference in your work.
What exactly is a PHP developer
PHP developers usually make websites. Websites can be of various types.
They can be representational websites.
Web-based applications.
RESTful API services.
The main programming language that PHP developers use, obviously, is PHP. However, oftentimes, PHP developers will also be required to know more than that. Along with PHP, comes other programming languages and technologies like HTML, CSS, Javascript, Docker, and Linux.
For now, don't worry too much about all these technologies, however, I would suggest paying some attention to HTML and CSS anyway. They are easy to understand and quickly learnable, and most importantly, for a web developer, they are required.
Where do I start
There's a good chance that you have already done some research about the subject. Sadly, there are a lot of "gurus" on the Internet, talking that you can become a PHP developer in an insanely short timeframe Realistically speaking, software development, in general, takes some time to get started with. It's not a wall painting or ditch-digging kind of activity, where you almost can come and do the work without even thinking.
Fortunately, PHP programming language is painless to learn. Just do it in the correct order, and compartmentalize your mind. Here's a quick order that you should be relying on when starting with PHP:
Don't wait for the perfect time
Create yourself a comfortable environment
Choose your PHP IDE
Choose a direction
Learn 1-2 hours a day for one month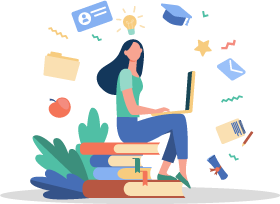 Get PHP Training with Industry Standard Modules By Experts Trainers
Instructor-led Sessions
Real-life Case Studies
Assignments
Explore Curriculum
Create yourself a comfortable environment
Some people enjoy working in a noisy environment, some people prefer cafes, and others, like me, can't get focused without noise-canceling headphones, powerful laptop/PC/whatever, and without a comfortable desk. If you don't know yet your best place to stay focused and concentrated for 1-2 hours, experiment! Whatever works for you, find yourself a comfortable environment where you could spend some time learning every day.
Choose your PHP IDE
Theoretically, any text editor can do it, even the Notepad, if you are on Windows. However, you will soon notice that the Notepad isn't the best editor for programming, and you will find yourself that you don't want to get back to learning and open that crappy editor ever again.
In programming, as in writing perhaps, the editor you use matters. Editor's background color matters too, font size, and font color also matters. Everything matters.
In programming, as in writing perhaps, the editor you use matters. Editor's background color matters too. Font size and font color also matter. Everything matters. Try as many editors as you can, or like, and you will find the one where you will feel like home.
Here are some free, most popular IDEs for PHP
Best Windows-based editors for PHP:
1. Visual Studio Code
2. Sublime Text
3. Atom
4. Brackets
Best Mac-based editors for PHP:
1. Visual Studio Code
2. TextMate
3. Sublime Text
4. Atom
5. Brackets
Best Linux-based editors for PHP:
1. Visual Studio Code
2. Sublime Text
3. Atom
4. Brackets
Choose your area of expertise
Unlike the .NET, with PHP, there's pretty much only one direction – web development. But then, you can choose your area of expertise, meaning, the area where you would like to become an expert.
There's not much of a benefit for you as a developer to only know the vanilla PHP. These times have long gone now. As a PHP developer, you have to master some useful technology or framework, based on PHP.
If you are passionate about e-commerce things, like creating e-shops for your clients or yourself, you can do this in two ways. First, is to write a personalized e-shop in PHP from scratch. Second, master an existing e-commerce platform.
Here are the most popular e-commerce platforms:
Magento
WooCommerce
OpenCart
Here are the most popular content management systems:
1. WordPress
2. Drupal
Here are the most popular PHP frameworks:
CodeIgniter
Laravel
Symfony
Learn 1-2 hours a day for two months
Now, the most crucial bit. There's no single recipe on how everyone can become a PHP developer fast. It entirely depends on you. The more time you will spend on learning, the better. However, you shouldn't get mad about it, because you can get burnout, and lose the motivation for learning. To keep the equilibrium between life and training, I would spend no more than 2 hours a day.
Most efficient learning is when you read or watch the learning material and then apply the knowledge practically. So I would spend 1 hour on theory and 1 hour for practice. Never ignore the practicing part, even though it seems very simple.
Key responsibilities of a PHP developer
Responsibilities will vary from company to company. It will also depend on the seniority level of the developer. In essence, there are three seniority levels: junior, intermediate, and senior. We will demystify all three levels by referencing real job descriptions of a PHP developer, so you will see the difference.
An example of the responsibilities of a junior PHP developer:
1. Designing and implementing new features and functionality
2. Establishing and guiding the website's architecture
3. Managing website hosting, email hosting, email installation and configuration, domain name renewals, domain purchases, and maintaining website security
4. Ensuring high-performance and availability, and managing all technical aspects of the CMS
5. Helping formulate an effective, responsive design and turning it into a working theme and plugin
6. Maintenance and continuous development of an ecommerce website
7. Regular exposure to business stakeholders and executive management, as well as the authority and scope to apply your expertise to many interesting technical problems
8. Website regular backup, website migration, and maintenance
9. Fixing bugs and website errors, troubleshooting plugin problems, helping fellow team members and graphic designers
10. Creating reports and statistics for website, facebook pages, and mobile apps if needed
Php developer Sample Resumes! Download & Edit, Get Noticed by Top Employers!
Download
What basic skills do I need to become a PHP developer
As it is not possible to define a skill set that will be suitable for every company as it varies from company to company or client to client. Instead, I will determine the necessary skills for every PHP developer.
HTML and CSS are must-know technologies for any web developer, including PHP developers.
HTML is a markup language used to create web site's layout, forms, buttons, input fields, and anything else you may see on the web page.
CSS is a technology that will always go along with the HTML. It is used to give a style to the HTML elements.
In essence, for your very first steps, you will need to get familiar with the term LAMP. I will give you online course recommendations to learn the LAMP stack very fast.
This is all what it takes to become a junior PHP developer.
Once the basics learned, I will give you other course recommendations to learn content management systems, e-commerce platforms, or PHP frameworks, depending on your interests.
Are you looking training with Right Jobs?
Contact Us