Microsoft SharePoint vs. Citrix ShareFile
Last updated on 10th Oct 2020, Artciles, Blog
Microsoft SharePoint Benefits
About 75% of Fortune 500 companies use SharePoint, evidently making it one of the most used enterprise file sharing platforms at present. This is mainly because; it is a server, portal, collaborative tool, enterprise search engine, enterprise management system (content) that manages business processes and forms by offering business intelligence that creates a real bottom line value for corporates and companies. Services make it possible for people to work together and in more effective ways, at the same time controlling costs and reducing IT risks.
Subscribe For Free Demo
[contact-form-7 404 "Not Found"]
Main benefits include;
1. Ease of Use-
Microsoft SharePoint doesn't require the assistance of a developer. It is integrated with features and tools that allows corporations to respond quickly to their business needs without necessarily having a background in web design/development.
2. It is highly Customizable-
It gives the liberty of modifying the way one wants.
3. It enhances collaboration-
It also has tools that allow team members to easily and swiftly stay informed and connected throughout the entire project's lifecycle.
4. All things can be done under one platform, credit to its "site consolidation" feature-
Microsoft SharePoint Consolidates intranet, extranet and internet sites help in saving one from incurring further costs at the same time providing one with a more efficient method for administering each of the sites. In addition, SharePoint also works efficiently with many technologies and programs such as MS Office, MS Exchange Server and the likes.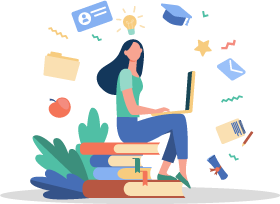 Get Accredited Pega Certification Course By Experts Training
Instructor-led Sessions
Real-life Case Studies
Assignments
Explore Curriculum
5. Security and Integrity-
SharePoint provides security both at single and broad item level.
6. Centralized Administration-
Through its Central Administration (CA) console, all settings and features can easily be controlled, all in a single location.
Citrix ShareFile Benefits
It will interest you to know that ShareFile, due to its astounding performance received positively the highest possible rating of "Strong Positive" in Gartner's MarketScope for Enterprise File and Synch and Sharing (EFSS).
Main benefits include;
1. Citrix ShareFile empowers its users with instant access to data in sync across all of their communication devices.
2. Through its secure file sharing feature general collaboration and productivity is highlighted throughout the organization; both inside and outside.
3. Its file sharing and sync feature complies with the standard data transfer standards and therefore guarantees secure data transfer across various platforms.
4. It leverages and mobilizes existing investments such as SharePoint and network shares.
5. It delivers an enterprise class file sharing service that supports users' mobile work style.
6. It delivers data in a manner that makes it easier for IT specialists to retain control over the way corporate/business data is stored, accessed and shared.
Microsoft SharePoint vs. Citrix ShareFile- Which is the best platform?
Throughout this article, we have been discussing Citrix ShareFile and Microsoft SharePoint together with their benefits. Under this segment, we are going to compare these two file sharing and synching platforms pinpointing out precisely the best platform based on the reasons already outlined in this article.
As stated before, both platforms have security features that guarantee protection of corporate data and files. Both of them also enhance collaborative performance through file sharing and synching. In addition, files shared in both platforms can be accessed using a number of electronic gadgets and hence can be used at any given time. Finally, the way files are stored in both platforms makes it easier for IT specialists to retain total control over the way the files are stored, accessed and shared.
On the other hand, Microsoft SharePoint has a feature that enhances use of different platforms including the popular MS Office and such while Citrix ShareFile doesn't. In addition, Microsoft SharePoint is easily customizable and can be modified to fit users' needs and preferences. Different items in it can be modified to do specifically the intended purpose. However, Citrix ShareFile is a bit rigid and only allows the user to use it the way it was designed. Finally, many people find Microsoft SharePoint somewhat attractive in its layout; additionally, its layout, precisely the "Central Administration (CA) console makes it easier for one to use it.
In summary, Citrix ShareFile is an awesome file sharing platform especially for medium and small corporations and organizations; on the other hand, Microsoft SharePoint has everything required in large Corporates. If you are staring out, you may consider trying Citrix ShareFile, however, if your organization is somewhat large and established, for better experience, it will be prudent that you try Microsoft SharePoint.
Microsoft SharePoint vs. Citrix ShareFile – Which is the best platform?
Citrix ShareFile is ranked 8th in Content Collaboration Platforms with 1 review while SharePoint is ranked 1st in Enterprise Content Management with 29 reviews. Citrix ShareFile is rated 6.0, while SharePoint is rated 7.6. The top reviewer of Citrix ShareFile writes "Easy to use and secure enough for personal data, but it is expensive". On the other hand, the top reviewer of SharePoint writes "The metadata services, the WCF service integration and the Voxel feature are three most valuable elements of this solution". Citrix ShareFile is most compared with Microsoft OneDrive, Dropbox, SmartVault, Box and G Suite Enterprise, whereas SharePoint is most compared with Box, OpenText ECM, WordPress, Documentum and Atlassian Confluence.
Citrix ShareFile
ShareFile works very well for sending encrypted attachments through the Outlook app. The one-click feature makes it intuitive for users. There are two scenarios I can think of where it wouldn't fit as well. If you have a significant user base who does not use the Outlook app ShareFile may be harder to implement as users would have to go to the web portal. Additionally, the Outlook app has an automated feature where it will encrypt files over a certain size.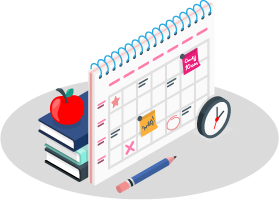 Get Accredited Pega Certification Course By Experts Training
Weekday / Weekend Batches
See Batch Details
Microsoft SharePoint
It's very well suited to act as an intranet, where it's only going to be used internally by employees of a company. It works well to share documents, provide lists of reference materials to users, provide a place for departments to have their own discussions and calendars and other collaboration purposes. It includes "workflows" unlike its predecessors, and those can define the flow of a process or task and walk the user through that flow very effectively. In fact, an employee's entire job could hypothetically be scripted using SharePoint workflows. It can scale OK in small scale terms, as I have experience of using it in networks with under a few thousand users. I don't know how it would behave if there were tens of thousands of hundreds of thousands of users, but provided the infrastructure is scaled proportionately, I don't see why it wouldn't work well at that scale as well.
Pros of Citrix ShareFile
Authenticated electronic document signatures–self-signing, and sending out for signatures. This is a robust feature that also allows for additional information to be added to documents being sent for signatures, such as dates, notes, and items omitted but needed.
Encrypted emails through ShareFile, Citrix apps for Outlook, Gmail, and Mac email systems. Encrypted email messages cannot be cut/pasted, nor forwarded without encryption. If only the attachments need to be encrypted, the email message can be unencrypted. Also, two options for securely opening an encrypted email (one with less credentials, one with more).
Pros of Microsoft SharePoint
With MS Sharepoint you can share (in my case) projects, initiative trackers, with ID and the information I need to start my development.
It offers cloud accessibility, so you do not need to maintain your documents on your hard drive.
It allows Office 365 integration, which for me is really great. Using MS Excel and MS Sharepoint.
Cons of Citrix ShareFile
Software can close or quit all on its own sometimes.
The password reset can be a pain with all the "choose a picture" steps to prove you are not a robot.
I sometimes see issues with synchronizing long file paths and special characters.
Cons of Microsoft SharePoint
SharePoint sometimes has a challenge with the Share feature in Office 365. Traditional best practices are to govern collaboration with permissions groups and manage access at the group level. Share can sometimes undermine that by creating ad-hoc situations unintentionally.
SharePoint's success in many organizations is really a function of user adoption and training. It is such a large platform that it is often deployed without much governance or direction.
SharePoint's lists and libraries can leverage Excel services and like-kind tools, but the ability for a list to do math in the same way that Excel does is very limited. It still has a room for improvement in the business intelligence features of metadata management.
The cost is fair and the program does what it has promised to do. Customer service is attentive. I'm not aware of any better-sounding file sharing systems out there that would tempt us to discontinue ShareFile.
The only drawback is the price, it's quite costly to buy and requires Microsoft professionals to run at its peak capabilities. It works very well with large quantities of employees, has powerful search capabilities and a huge community. However it might not be a good fit for smaller companies who don't handle a large number of documents and employees and who don't exert high security requirements.
Pega Sample Resumes! Download & Edit, Get Noticed by Top Employers!
Download
Usability
ShareFile is so easy to use I was able to download all of my projects files and have them set up to sync before my supervisor could even come over to explain the process to me. It is a neatly organized and intuitive software that allows even the less tech-savvy to become power users.
SharePoint is easy to use for basic tasks. If you're trying to do something a bit more complicated, though, it can be difficult to figure it out on your own without going through a lot of trial and error. Most people will likely only be performing basic tasks, though, so I would rate the usability pretty high.
Dropbox was sufficient, but it required downloading Adobe Acrobat. And I'll tell you this – many people in our organization aren't the best with installing the 'right' software (i.e., they do a Google search, click a link, click the wrong download button and install some other nonsense like a toolbar or what have you) and then it has caused more issues than are needed. ShareFile is plug & play.
While SharePoint isn't as easy to use as Igloo or Squarespace, it comes bundled with Office 365 and drives the backend of those tools. I don't see SharePoint as a place people want to go and see stuff, but rather as a glue that supports all the other Office Products. If we get more in house expertise, then it could be a place that people manage work, but it's not used that way right now
POSITIVE IMPACT: Considering the process we were using prior to ShareFile (FTP and WinZip), our ROI was almost immediate. ShareFile took the complexity out of the process and gave us control and audits over our file collaboration functions.
POSITIVE IMPACT: We all know that a happy user is so much better than an unhappy one. I have approximately 20 users at this time and they have provided nothing but POSITIVE remarks about how simple and fast it is to use.
POSITIVE IMPACT: Centralized management as an IT Manager is paramount. ShareFile is easy to manage and deploy to end users. I would say it's as close to effortless as it can possibly be.
We moved from DocuShare to MS SharePoint and it's been proven very effective.
Using MS SharePoint has provided immediate access to documents to staff where in the past, they would have to wait for an admin staff to forward to them.
It has been a positive impact for our organization – our newer staff has really benefited from MS SharePoint.
Are you looking training with Right Jobs?
Contact Us