PMP Vs PRINCE2 Vs CAPM
Last updated on 14th Oct 2020, Artciles, Blog
A project management certification also brings to you more skills, expertise, marketability, growth in career as many of the certifications require constant learning for their renewal, your skills always remain updated and in line with the most recent IT evolutions.
Project managers who work in the application development work environment get a salary in between US$ 90,000 to US$ 150,000. Those who work in the system integration and consulting roles get a salary of US$ 90,000 to US $160,000. The salary improves with experience and with the time a professional spends in his/her domain. CAPM, PMP and PRINCE2 are three popular project management related certifications. Here is a brief description and some comparison points to help you choose the best one for yourself.
Subscribe For Free Demo
[contact-form-7 404 "Not Found"]
What is common in certifications?
It's important to know the similarities among certifications before going in to deeper comparisons
Detailed Layout of Certifications
There are definitely multidimensional views on the basis of which one can choose among these certifications but before going to that and understanding it, it's important to understand what these exams are all about. Though PRINCE2 has Practitioner level as well for the scope of this article, comparison is only considering its Foundation level into consideration
| | | | |
| --- | --- | --- | --- |
| Description | CAPM | PMP | PRINCE2 (F) |
| Exam Questions & Passing % | · 150· % not defined | · 200· % not defined | · 75· 50% |
| Exam Duration | 3 Hours | 4 Hours | 1 Hour |
| Exam Fees | €250/$300 (different for members) | €465/$555 (different for members) | ~€270/$365 (Varies from institute to institute) |
| Exam Prerequisites | Secondary degree (high school diploma, associate's degree or the global equivalent)1,500 hours of project experience or23 hours of project management education completed by the time you sit for the exam | At least 3 years of experience in the project management field (5 years if you don't have a four-year degree)At least 4,500 hours experience in leading and directing projects (7,500 hours if you don't have a four-year degree)35 hours of formal project management education | Formal training |
| Exam Pattern | Booking exam on Prometric centreOnlineMultiple Choice | Booking exam on Prometric centreOnlineMultiple Choice | Usually at Accelerated Training InstituteOnlineMultiple Choice |
| Exam Source | Primarily PMBoK guide but not limited to | Primarily PMBoK guide but not limited to | The official manual, Managing Successful Projects with PRINCE2 |
| Certification Renewal | After 5 years | After 3 years | No expiry |
CAPM & PMP certifications are offered by same body i.e. PMI. The comparison between PMI and PRINCE2 certifications will make more sense along with understanding the difference between two PMI certifications. This is because CAPM and PMP are based on same PMBOK guide. Primary difference between two is, CAPM is entry level certification for Project Management whereas PMP is advanced.
Comparison Between CAPM / PMP / PRINCE2
If we look at this comparison along with the details of certifications discussed in the last section, its very clear that CAPM & PMP is in line with each other whereas PRINCE2 is altogether different thought process. CAPM & PMP certifications are based on PMBOK® the Project Management Book of Knowledge guide. In this guide as well it's mentioned clearly that "this standard is a guide rather than a specific methodology. One can use different methodologies and tools (e.g., agile, waterfall, PRINCE2) to implement the project management framework".
PRINCE2, i.e. Projects IN Controlled Environments certification, is process-based project management method that offers a systematic method for delivering a successful project with clear templates, processes, and steps. Similar to PMBOK, even PRINCE2 official manual, mentions and refers PMBOK. The focus of PRINCE2 is a broad, high-level, general framework of project management principles
What is validated in exam?
The following are skills that are validated in these exams.
Benefits of CAPM, PMP & PRINCE2
Few of the benefits of certifications are as below and but definitely it's not limited to this list
Irrespective of which certification you choose, there are few common benefits which can be leveraged. Investment should be worth of its return to some extent. This worth can be in terms of better salary, better opportunities, credibility, renowned professional, improved networking or Better subject knowledge i.e. Project Management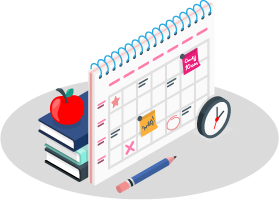 Learn CAPM Certification Training Course to Build Your Skills & Career
Weekday / Weekend Batches
See Batch Details
CAPM :
CAPM or Certified Associate in Project Management is an entry-level certification that can be a stepping stone for your creative and lucrative career path of project manager. This certification can be attained by anyone as there is no experience related eligibility conditions related to it. The CAPM certification is awarded by PMI or Project management Institute. It validates that the certification holder has a good understanding of all fundamental principles and knowledge, and the processes and terminologies that are related to project management.
IT professionals who want to pursue a steady learning path towards being a project manager can pursue the CAPM certification. It is also good for those who have project management as their part-time job role. While the CAPM certification can get you a junior or assistant level role in the project management team, it may not provide you a senior grade project management position.
PMP :
The PMP training and certification is the gold standard in project management. The Project Management Professional certification is also awarded by PMI. The certification validates that the certification holder has good skills and expertise in all Project Management related processes including initiation, planning, execution, monitoring, and closing. The knowledge areas related to these processes are the management of scope, time, cost, quality, human resource, communication, risk, procurement, and stakeholders. PMP can provide you a senior level project manager job role.
PRINCE2 :
PRINCE2 (Project in Controlled Environments) is a process-based IT method of project management and has an altogether different framework when compared to the PMP. The PRINCE2 certification validates skills and expertise in PRINCE2 framework. The certification is highly recognized and in demand in countries including the UK and Australia and in the Western European countries (and PRINCE 2 is more adopted here). The PMP, on the other hand, is preferred in Canada, USA, and the Middle East. Countries in Asia and Africa have a preference for both. The PMP certification holders get a higher salary than PRINCE2 certification holders in all instances though, and the difference in annual salary can be around US$ 10,000 or more.
Choose the Right Certification :
The PMP requires that a person have 3 to 5 years of Project Management related experience and should also have spent certain hours towards getting an education in the project management field. Also, while the PMP requires that certification holder constantly learns and gain the PDUs (Professional Development Units) to renew the certification after every 3 years, the CAPM does not require any kind of continuing education. But the CAPM certification holders should appear for the exam once again in every 5 years in order to get recertified.
PMP might be tougher to gain because of the eligibility conditions but it is the best certification in the IT project management field. You should go for it if you meet the eligibility criteria, as the PMP project management professional certification has the most demand in the market.The CAPM and the PRINCE 2 certification have lesser demand in comparison to PMP but still, you get instant employment and a good salary after attaining any of these certifications. You can pursue PRINCE2 if you are in particular geographical regions stated above, where it is widely adopted. CAPM is an entry-level certification, and hence should only be pursued when you do not meet the eligibility conditions of PMP.
You can now pursue the PMP certification or the comforts of your home itself. Leading IT education service providers offer you hands-on training in real-world IT projects, optional online or offline classroom lectures and training, instructor-led classrooms and projects, practice sets and all other learning material and resources that you need to be certified as a valuable Project Manager.
Conclusion
With this deep dive into these certifications, two obvious questions are required to be answered and concluded. Those are:
Which one is better
Which one to opt for
To mention, which one is better and which one to be chosen depends on purely personal prospective of the writer or thought processor. However there are certain aspects which can drive it. Factors which can drive the decision can be:
Eligibility
Especially between PMP and CAPM, generally CAPM is chosen when eligibility criteria is not met for PMP and need for project management certification is required. Entry level aspirants having interest in going towards Project Management and want to learn Project Management terminology prefer CAPM
Choosing between PMI certification & PRINCE2 depends on following three factors:
PMP Sample Resumes! Download & Edit, Get Noticed by Top Employers!
Download
Geography
One has to access its geography (which certification is well known in that area). We have seen in the comparison that PMI based certifications are more popular in certain geography and PRINCE2 in another. Its important to do this research and then as per eligibility, select the best one for you
Industry & Local environment
Industry (which certification is appreciated more in the industry) and local environment of the organization, plays a great role. There are organizations and industries which believe in one type of methodology. Some industries crave for processes and as far are processes are there, rest all is assumed fine. In those scenarios, PRINCE2 will work better. Similarly where the focus is implementation and execution, PMP and at entry level CAPM will work the best.
Anyone targeting for one certification, these questions will answer which one to target for based on eligibility and other dimensions. On the whole all the certifications has abundance of knowledge on Project Management and well reputed in their own limits.
Are you looking training with Right Jobs?
Contact Us