Salesforce Developer Tutorial
Last updated on 12th Oct 2020, Blog, Tutorials
Recently, cloud computing is a great buzz in the IT industry, and one of the most popular cloud platforms having an immense impact on the computing world is the Salesforce. In this blog, we will discuss what is Salesforce, why use Salesforce and different industries where Salesforce can be utilized? This is an ultimate guide for admins and developers looking for a bright career in the world of computing and the Salesforce
Salesforce
Salesforce is a SaaS CRM, and Salesforce.com helps you to manage customer relationships, it can be quickly integrated with other systems, and even helps in building cloud-based apps. There are plenty of tools that help you in creating custom solutions based on your business needs. Today, Salesforce has expanded from just a simple product to a multitude of products.
Initially, it was started as SaaS (Software as a Service) Company then it was converted to PaaS (Platform as a Service) Company where one platform was given to the users to manage customer details and sales prospects. Soon, Salesforce was ranked as the largest customer success platform with various features listed below –
Contact, leads and opportunity management
Deal Tracking and Product planning
Product Manufacturing and shipping
So, how did it all begin?
Initially, CRM (Customer Relationship Management) systems came into existence with a strategy to simplify interactions with the customers and enhance the sales prospects to retain existing customers and generate new leads too.
But traditional CRM systems were not the optimal choice for leading industries due to the following reasons
Higher in costs
They were taking months to set up.
They were hosted on a personal server of the Company and,
They were difficult to manage and understand.
Here, enterprises were in emergency need of an affordable CRM system that can be set up within a few days only and easy to understand as well. This was the main idea behind the discovery of Salesforce.
Subscribe For Free Demo
[contact-form-7 404 "Not Found"]
Brief History & Evolution of Salesforce
It was discovered by ex-Oracle employees in March 1999 whose names were Marc Benioff, Frank Dominguez, and Parker Harris
It was June 2004 when the Company was listed on the New York Stock Exchange under the stock symbol CRM and raised up to $110 million US dollars.
In 2014, Salesforce was announced as the customer success platform with an amazing set of services that we will discuss in detail below. These are service cloud, sales cloud, marketing cloud, analytics cloud, etc.
It was 2017 when Salesforce launched a Facebook analytics tool, and Salesforce partnered with Apple in 2018 to improve and build more powerful business apps.
Today, Salesforce has translated its services into 16 different languages. It has more than 80K regular customers and over 2,100,000 subscribers.
Features of Salesforce
Following are the different features of the Salesforce platform
Contact Management
Opportunity Management
Salesforce Engage
Sales Collaboration
Sales Performance Management
Lead Management
Partner Management
Salesforce Mobile App
Workflow and Approvals
Email Integration
Files Sync and Share
Files Sync and Share
Reports and Dashboards
Sales Forecasting
Territory Management
Contact Management
To view customer contact details, activity history, customer communications, and internal account discussions, etc. In short, it manages all the data pertaining to the contact with a customer.
Opportunity Management
It provides the details of the stage a deal is in, the products involved in the deal, the quotation for the deal etc. In short it manages all the data that helps in identifying, progressing and closing a deal.
Salesforce Engage
This feature is focused on making personalized contact with a customer for various campaigns designed by the marketing team. It also provides real-time sales alerts based on the level of engagement with a customer.
Sales Collaboration
This feature helps in quickly finding experts who can help in closing a deal based on customer queries and feedback. In short, it helps in bringing in a collaborative effort to engage an entire team in the deal and make the deal happen.
Sales Performance Management
It provides a metric-based goal setting, and also continuous feedback and rewards and recognition for the sales team. This helps in enhancing the performance of the sales team.
Lead Management
This feature initiates and tracks the leads that are in progress. It also helps in continually optimizing campaigns across every channel.
Partner Management
This feature helps in building a community with partners. It also helps in connecting directly with channel partners to share goals, objectives, and activities.
Salesforce Mobile App
This is the mobile platform to carry out all the above activities on a mobile platform.
Workflow and Approvals
It is a visual design to automate the business processes. The interface provides simple drag and drop options to make this design. It helps in creating a flexible approval process with deal discounts and expense management etc.
Email Integration
Salesforce can integrate to an existing email platform. This helps in providing flexibility to the existing team with no additional learning curve.
Files Sync and Share
This feature provides the sales team the power to easily share various files, discuss them and update them as needed. Also receive alerts when something in the file changes.
Reports and Dashboards
Dashboards offer a real-time picture of the business at a glance. With this, anyone can create detailed reports which can be accessed from anywhere.
Sales Forecasting
This feature helps in getting a real time view of the forecast of a sales team. It provides multi-currency support and an in-line editing mode to manage the sales forecast well.
Territory Management
This feature is used to create multiple territory models, preview them before rollout, and continually optimize and balance territories throughout the year.
Architecture Salesforce
Salesforce architecture is divided into different components, as discussed below:
Salesforce architecture is divided into different components, as discussed below:
Trusted Multi Tenant Cloud
Here multiple instances of one or multiple applications operate independently in a shared environment. The instances are referred to as tenants and they logically separate from each other while physically remaining in the same hardware. It is called trusted because of both its robust nature and high security.
Scalable Metadata Platform
The metadata driven platform makes it easy for customization and scaling up as the amount of data or concurrent user instances increase.
Enterprise Ecosystem
The Enterprise Ecosystem of Sales is very large as a large number of partners contribute by creating and maintaining applications in this platform.
CRM and Related Functionality
Salesforce includes all aspects of CRM in its list of features and also extends it by providing features for creation of apps and integrating analytics, etc.
APIs
Salesforce provides a powerful suite of APIs. This helps to develop and customize the Salesforce1 Mobile App.
Service Nature of Salesforce
Salesforce as SaaS (Software as a Service): No installations, setup or download required. Just Log in and use software across the Cloud.
Salesforce as PaaS (Platform as a service): In this kind of software service, no separate platform is required. You can use the developer's code to create and deploy applications.
Salesforce as laaS (Infrastructure as a service): No hardware or software installations needed as your data and applications are stored securely on the Salesforce cloud.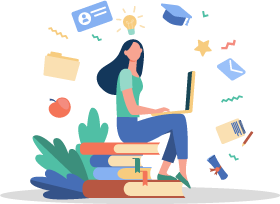 Learn Best Salesforce Training to Get Most In-Demand IT Skills
Instructor-led Sessions
Real-life Case Studies
Assignments
Explore Curriculum
Traditional CRM vs Salesforce CRM
CRM is considered to be the most efficient technique to create relationships among customers. It can be used to target contacts, leads, and opportunities. You can also use the CRM software for dealing with tracking, product planning, manufacturing, and shipping.
| Traditional CRM | Salesforce CRM |
| --- | --- |
| Hosted on a company's own server | Hosted on the cloud |
| Difficult to understand and use | Easy to understand and use |
| Takes months or even years to set up | Can be set up in a few days or weeks |
| Requires overall higher cost | Requires overall lower cost |
How are Companies using Salesforce?
Here is a quick idea of Companies who have used Salesforce and implemented this CRM successfully.
| Type of Industry | Company Name | Application |
| --- | --- | --- |
| Healthcare | Health Leads | The Company was able to view the patient data and coordinate with doctors. |
| High Tech | Sony | The company used the Salesforce service cloud to communicate with its customers effectively. |
| Communications | Comcast-Spectator | The Company used Salesforce to manage detailed customer profiles and find their biggest fans to develop an effective marketing technique. |
| Media | Coca-Cola | The Company used Salesforce CRM to connect better with their customers and staff people. |
| Finance | American Express | The Company used Salesforce to connect with their employees across organizations, branches, and time zones. |
APEX
APEX is an object-oriented programming language that allows developers to execute the transactional control and flow statements on Salesforce server by using an API. It also helps developers in adding business logic to their programming codes. Here are a few advantages of utilizing APEX language in Salesforce.
APEX uses easy syntax and semantics that can be understood quickly and offers much faster and effective results.
APEX language is designed in such a way that multiple queries and DML statements can be threaded together to a single unit on the Salesforce server.
APEX uses direct references to schema objects like objects or fields names, etc.
How to access Salesforce
Salesforce is available for 30-days trial and we will register for the same.
Step 1: Go to the Link to register your profile as given: https://www.salesforce.com/in/form/signup/freetrial-sales/?d=70130000000EqoP
Here, you should add the required details as shown like Name, Email ID, Job Title, Phone number, Company name, Country, etc.
Step 2:Once you are done, click on the "Start my Free Trial" option.
Step 3 : It will take time in setting up the Salesforce profile, so have patience, and you will be directed to the login page momentarily. Here is the screen you can see after the Login.
Step 4 :At the Welcome screen, there is one Accounts option on the top.
Here, you have to click the "New Account" option and add the necessary details to create a new account quickly.
Step 5: Click the Save option, and you are done. A new account is created successfully. The user-interface of Salesforce CRM is very self-explanatory, and you can perform other operations too in the same way with ease and more convenience.
Salesforce Certification
Salesforce Certification, Certification is key for everyone in the IT profession. Many companies measure a candidate's knowledge based on certification he/she owned.
To get a job in Salesforce, Salesforce certification will help you. Many companies are looking for Salesforce certified resources and inviting only certified candidates to interview.
Below is the list of certification programs provided by Salesforce for different roles like Admin, Developer, Consultant, Architects, experts, and specialists.
Admin Certifications:
Salesforce Certified Administrator
Salesforce Certified Advanced Administrator
App Builder Certification:
App Builders
Architect Certifications:
Salesforce Certified Technical Architect
Salesforce Certified Application Architect
Salesforce Certified System Architect
Salesforce Certified Data Architecture and Management Designer
Salesforce Certified Development Lifecycle and Deployment Designer
Salesforce Certified Identity and Access Management Designer
Salesforce Certified Integration Architecture Designer
Salesforce Certified Mobile Solutions Architecture Designer
Salesforce Certified Sharing and Visibility Designer
Salesforce Certified Community Cloud Consultant
Salesforce Certified Field Service Lightning Consultant
Salesforce Certified Marketing Cloud Consultant
Salesforce Certified Pardot Consultant
Salesforce Certified Sales Cloud Consultant
Salesforce Certified Service Cloud Consultant
Developer Certifications:
Salesforce Certified Commerce Cloud Digital Developer
Salesforce Certified Platform Developer I
Salesforce Certified Platform Developer II
Marketing Certifications:
Salesforce Certified Marketing Cloud Consultant
Salesforce Certified Marketing Cloud Email Specialist
Salesforce Certified Marketing Cloud Social Specialist
Pardot Experts Certifications:
Salesforce Certified Pardot Consultant
Salesforce Certified Pardot Specialist
Specialists Certifications:
Salesforce Certified CPQ Specialist
Salesforce Product And Services
Salesforce products are accessible over the cloud based on the subscription you have opted for. There is no extra infrastructure cost and is accessible on the go. The products are available for all business sizes, industries, storage, and by role.
1) Sales Cloud: It has features like leads and opportunity management, reports, dashboard, and workflow. This helps the agent focus on the important leads and opportunities and on making more sales.
2) Service Cloud: It is used for customer support activities and has features like live agents, case routing, reports, and dashboards to show the performance of agents & business SLA's and email alerts to manage organization responsibilities.
3) Marketing Cloud: It has features like journey builder to take care of customer journey on the platform, mail studio to send customized marketing emails to the customers, data management to build a strong relationship with the customer by sending them advertisement based on their past search, advertising studio which is used to advertise on social channels, the mobile studio which is used to send text messages to customers on marketing adds, the social studio which is used for publishing the content on popular platforms.
4) Community Cloud: It allows all the businesses using Salesforce to connect and collaborate. The community discuss the issues, report any problem, and learn how to use the platform. It gives them access to centralized data like partner details, customer details, retail stores information, and suppliers.
Organization data gets directly transferred to the community cloud as it is built on the same platform. We do not get free trials from Salesforce to community cloud service, the advantage of community cloud service is highly secured and low cost.
5) Platform Cloud: Platform services include lightning, app development, and platform. This provides a base to develop custom apps. We can build apps quickly with point and click tools and code tools.
Lighting is a user interface, a component-based framework with build, point, and clicks tool to make apps and app pages with JavaScript.
App development gives users a sandbox (testing and development environment) which is used to test the custom apps. Heroku gives you the ability to build the custom app using any language and many more.
Platform services include IoT, Salesforce identity, shield, and analytics.
6) Einstein Cloud: It helps us to make most of the data in our organization. Einstein is available in service, sales, marketing, and analytics clouds. It helps us visualize data better with reports and dashboards, explore data, and is mobile.
7) Integration: Integration cloud services are used to integrate other platforms with Salesforce.
Salesforce License And Pricing
Salesforce CRM is a subscription-based service. It offers a 30 days free trial of too few of its products and services so that customers can get hands-on and no software is required to install it.
Companies can subscribe to the services based on the number of users using the services monthly and other subscriptions are paid annually in advance. Salesforce has editions based on the size of the organization, storage limits requirements, custom features, and mobile access, etc.
Below listed editions are available in Salesforce classic and lightning user interface.
Essentials
Professional
Enterprise
Unlimited
Developer Editions
Example of the subscription price for small business, sales, and services clouds.
(i) Small business
| Essentials | Sales Professional | Service Professional | Pardot Growth |
| --- | --- | --- | --- |
| All-in-one sales and support app* | Complete sales solution for any size team | Complete customer service solution for any size team | Suite of marketing automation tools for any size team |
| $25 | $75 | $75 | $1,250 |
| USD/user/month | USD/user/month | USD/user/month | USD/month up to 10,000 contacts |
| (billed annually) | (billed annually) | (billed annually) | (billed annually) |
Sales Force Sample Resumes! Download & Edit, Get Noticed by Top Employers!
Download
(ii) Sales and Service cloud pricing is the same
| Essentials | Professional | Enterprise | Unlimited |
| --- | --- | --- | --- |
| All-in-one sales and support app* | Complete CRM for any size team | Deeply customizable sales CRM for your business | Unlimited CRM power and support |
| $25 | $75 | $150 | $300 |
| USD/user/month | USD/user/month | USD/user/month | USD/user/month |
| (billed annually) | (billed annually) | (billed annually) | (billed annually) |
Conclusion
Salesforce CRM is a cloud-based solution that helps to organize customer data, take care of the daily activities, remind about the important action items, and take care of analytics in the companies. With new technology adoptions, the applications are smart and mobile. Salesforce is a subscription-based CRM.
Salesforce CRM has a smart user interface, analytics to give suggestions to the user to make smart decisions, we can customize the apps with development tools, and Salesforce communities platform to collaborate and empower people.
It offers standard and custom functionalities, has training and demo facilities to understand the features better before buying.
Are you looking training with Right Jobs?
Contact Us