Service Desk Analyst Interview Questions and Answers
Last updated on 04th Oct 2020, Blog, Interview Question
It is always good to have an idea of what to expect in an interview. This article will help you practice your responses to the commonly asked Help Desk interview questions. This, in turn, will make you feel confident and poised during your actual interview.
During an interview, the employers mainly evaluate the candidates based on their abilities to solve problems, Communication skills, Technical know-how, etc. The help desk specialists also get a variety of questions via Chats, Emails, and Calls.
Thus, employers look for people who are prepared and flexible to deal with a wide range of issues. A strong help desk specialist should be good and comfortable in answering the questions through any mode.
Also, the questions and requests that come to the help desk often carry a wide range of tones right from Calm & Polite to Rude and Anxious. Hence, employers prefer to hire those who are unflappable and can handle stressful situations with calm and ease.
The types of questions asked in an interview may vary from the common questions to behavioral and situational questions. Some questions even determine your skills along with your strengths and weaknesses. Here are some questions that will help to identify the necessary traits in the candidates.
1.What is a Service Desk?
Ans:
A service desk is a place where we provide technical support to the users who require it.
2. What are the different types of service desk support?
Ans:
There are four types of service desk support, they are
1. Phone
2. Face to face
3. Email
4. Web
3. Can you name a few skills that are required by a service desk analyst?
Ans:
Yes sir, few management skills required by service desk analysts are
1. Stress-management skills
2. Time-management Skills
3. Organizational Skills
4. In A Situation Where Caller Did Not Understand What You Are Explaining, What You Would Do?
Ans:
First I will repeat the question and try to listen to the customer and if the customer is annoyed and is not ready to listen to what you are saying, the best thing is to transfer the call to the supervisor or another assistant.
5. Please Tell Me Some Of The Task That You Had Performed In Your Previous Company?
Ans:
Explain to him about your job responsibility in your previous job citing a few examples of customer handling and solving their problems.
6. Do You Think Service Desk Analysts Need It Skills?
Ans:
Definitely service desk analysts require IT skills because service desk analysts provide technical support so we need to make sure to have IT skills so that we can provide the technical support who are in need and even we should update our IT skills with the requirement.
7. What are the new help desk techniques you think would be helpful to improve the service?
Ans:
IT and computer knowledge would be an additional asset for a help desk associate, and even companies can take the help of computer software to minimize the workload and to communicate with the customer effectively.
8. What is the difference between helpdesk and service desk?
Ans:
A helpdesk ensures that the customer's problems are resolved in a timely fashion. The service desk is a single point of contact between customer and company, where all the information regarding the company's service is delivered.
9. What is the difference between the service desk and help desk?
Ans:
At the service desk, we provide the technical support to the company users whereas in the help desk they provide customer support.
10. What is the difference between RAM and ROM?
Ans:
RAM stands for random access memory whereas ROM stands for read-only memory. RAM is used to store temporary data whereas ROM is used to store permanent data.
11. What is the recent skill you have learned that can be helpful for a help desk position?
Ans:
If you have done anything then you can mention to the interviewer like attending a seminar on mass communication, or any computer course. But it is still ok if you haven't done anything related to the position.
12. Which operating system are you familiar with?
Ans:
As I am using systems from my childhood days I am familiar with almost each and every operating system. The latest operating system that I have been using is windows 10.
Subscribe For Free Demo
[contact-form-7 404 "Not Found"]

13. As a Service Desk Analyst, what steps will you take for removing malware?

Ans:

As a Service Desk Analyst, I will use anti-spyware, anti-virus and recovery console

14. What can you do to optimize hard drive performance on Windows?

Ans:

To optimize hard drive performance on Windows, I will use Defrag to speed up the hard drive and computer's overall performance by optimizing the file system.

15. What motivates you for the job of service desk assistant ?

Ans:

In the service desk assistant job we need to interact continuously with users and help them to solve their problems and as I am good at technical skills, it would make my job easier to help them to resolve their queries

16. How do you deal with an irate user or customer who refuses to calm down?

Ans:

Ans this question in such a way that the interviewer believes in you. I try to know the reason behind his intense and calm down him by giving the proper Ans to his questions and will solve his issue as soon as possible so that he gets cool down.

17. How would you handle a caller who refuses to calm down?

Ans:

This is a fairly common site and one which experienced professionals in help desk jobs would be familiar with. This question is mainly intended to test your patience, your tolerance skills and most importantly, the ability to keep your cool in stressful and demanding situations.

18. How will you rate your Problem-Solving skills?

Ans:

This question determines how confident you are and how good you are at solving problems. However, make sure you don't rate yourself too high because the interviewer might ask you questions that could be too difficult for you to Ans.But rating yourself too low can cut yourself short. Hence, think well before you Ans this question.

19. What Are The Abilities Of An Ideal Service Desk Analyst?

Ans:

The first ability is to listen to others

I need the Ability to communicate my thoughts clearly

The third ability is patience, I need to be patient especially in a tense situation

20. Can You Describe The Role Of Service Desk Analyst?

Ans:

Service Desk Analysts act as the bridge between end users and technical teams. They are generally involved in identification, initial assessment and assignment of incidents to appropriate technical teams.

21. Have you seen the Blue Screen of Death?

Ans:

The Blue Screen of Death shows a blue screen that displays a stoop or fatal error message, indicating that Windows has become unstable and stops.

22. If we ask you to learn any new technology that is required by our clients or workers, will you learn?

Ans:

As a service desk analyst, I will try to keep myself updated with the new technologies in the market so definitely I would love to learn the new technologies.

23. Can you describe a solution to someone who doesn't understand technical terms?

Ans:

This is a challenge in the help desk job. The IT staff often struggles when it comes to communicating with the audience who is not aware of technical terms.

It takes patience and art of translating the tech terms to the terms that are easily understandable to the customers. I take an effort in describing the solution to the customers who don't understand technical terms in simple words.

24. What are your suggestions for sharing a workspace?

Ans:

Use shared areas with respect and courtesy

Avoid foods with strong smells

Use discretion when displaying personal items

25. How Do You Troubleshoot Dns Problems?

Ans:

Use nslookup-query internet name servers interactively.

26. As A Help Desk Analyst, What Steps Will You Take For Removing Malware?

Ans:

I will use anti-spyware, anti-virus and recovery consoles.

27. Which network protocol have you used?

Ans:

TCP/IP – Transmission Control Protocol/Internet Protocol

28. Do You Know How To Troubleshoot Dns Problems?

Ans:

We can troubleshoot DNS problems Using nslookup-query internet name servers interactively.

29. Are you aware of our Products and Services?

Ans:

This question will determine if you have done your homework or not. It will let the interviewer know if you are interested in the company and the job. Hence, make sure you study their products and services in detail before the interview.

It will also help you to prepare the Anss to other questions as well and will give you an idea of what qualities they are looking for from a candidate.

30. How important IT skills are in help desk service and how you keep yourself updated with those skills?

Ans:

To process your work quickly computer skills are very important these days. Computers not only make your work easy but also save your time and energy. I use the internet, online books and other educational resources to upgrade my IT skills.

31. What will you do if your PC doesn't turn on?

Ans:

This issue doesn't require a tech background. All you need is a little critical thinking. Use the step by step method to recognize the problem. Check the power supply and make sure that the cables are properly plugged in.

Check for the damage to the cables. If you can't find any fault with the system, then shift to another desk. If there's no other desk, then call for the in-house IT expert to look into the issue.

32. Are you flexible with the weekend's job?

Ans:

As far as getting another day off in place of the weekend, I don't have any problem doing a weekend Job.

33. What Do You Know About Blue Screen Of Death?

Ans:

The Blue Screen of Death can be described as the blue screen which displays a stoop or fatal error message, indicating that Windows has become unstable and has stopped.

34. What are the elements of Good Customer service?

Ans:

There are four Elements to Good Customer service i.e. Product Awareness, Attitude, Efficiency, and Problem-solving. To provide strong customer support, the help desk employee must have a sound knowledge of all the products and services offered by the company.

Hence, before you go for the interview, study about the company, its reputation among customers along with its products and services.

Attitude includes greeting people with a smile and in a friendly manner. A good help desk professional must be patient. Hence, you must show all these qualities during the interview. Customers always appreciate prompt responses.

If you have done something efficiently that is worth sharing, then share that. The help desk is known for fixing problems and Answering questions. So, tell them about some issues that you have fixed and the method you have used to fix it.

35. What is domain separation?

Ans:

Domain separation is a way to separate data into logically-defined domains. For example a client ABC has two businesses and they are using ServiceNow single instance. They do not want users from one business to see data from another business. Here we can configure domain separation to isolate the records from both businesses.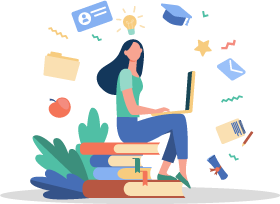 Learn Service Desk Analyst Training from Real-Time Experts & Build Your Skills
Instructor-led Sessions
Real-life Case Studies
Assignments
Explore Curriculum
36.What is HTML Sanitizer?
Ans:
The HTML Sanitizer is used to automatically clean up HTML markup in HTML fields and removes unwanted code and protect against security concerns such as cross-site scripting attacks. The HTML sanitizer is active for all instances starting with the Eureka release.
37. What are Gauges?
Ans:
A gauge is visible on a ServiceNow homepage and can contain up-to-the-minute information about current status of records that exists on ServiceNow tables. A gauge can be based on a report. It can be put on a homepage or a content page.
38. What is a BSM Map?
Ans:
BSM Map is a Business Service Management map. It graphically displays the Configuration Items (CI.. These items support a business service and indicate the status of those Configuration Items.
39. Which table stores update sets and customization?
Ans:
Each update set is stored in the Update Set [sys_update_set] table. The customizations that are associated with the update setare stored in [sys_update_xml] table.
40. What happens when you mark a default update set as complete?
Ans:
If the Default update set is marked Complete, the system creates another update set named Default1 and uses it as the default update set.
41. How many custom fields can I create in an object?
Ans:
In the Unlimited edition we can create up to 500 fields per object. In professional edition we can create up to 100 custom fields per object.
42. What do you understand by Good Customer service?
Ans:
Good customer service is to make sure the customer is happy and satisfied with the services and products along with delivery, installation, sales and all the other components of the buying process. In short, good customer service makes customers happy.
43. Tell us about your Strength and Weakness.
Ans:
The Ans to this question varies for almost every job. When you are Answering this question, keep the job description in mind.
The employers seek to find out your skill sets, your attitude, and the experience that is necessary to get the job done. Take it as an opportunity to demonstrate self-awareness. Emphasize the qualities that the hiring manager is looking for. Let them know that you are the person they are looking for and you are a problem solver.
44. Here are some tips for giving the best Ans to this question:
Ans:
Stress on the strengths that are required for the job.
Give your weaknesses a positive spin and find a way to emphasize the upside.
Always be sincere and honest in Answering the questions.
Never give the Anss that are universally disqualifying like telling them you are chronically tardy.
Don't mention the weaknesses that will make you seem unfit for the position.
45. What according to you are the minimum and most basic configuration needed to run a desktop?
Ans:
We will need a CPU, an operating system, minimum memory storage, a display/monitor to work on, and a network adaptor to configure a basic desktop.
46. Do you visit Tech Sites regularly?
Ans:
Ans this question honestly. It always helps if you keep yourself updated with the technical knowledge. This question will determine your level of engagement with the technological world.
Hence, And honestly. If you don't visit any tech site, then don't take the name of any site. It might get you in trouble and become the reason for your rejection.
47.What would you do if the customer does not understand what you are trying to explain?
Ans:
The best thing here to do is to repeat the question and see if the person understands you. If they don't understand, I will transfer my call to another assistant who can help them with their issue.
48. How will you explain the Troubleshooting process to a Customer for their slow Computer?
Ans:
The Ans to this question will help them know that you follow a system in your work and you must not start giving them random suggestions.
Hence, say that you start by asking questions to identify the problem like if they have installed any new program recently or uninstalled any before the issue started. Once the problem is identified, offer a series of troubleshooting processes to resolve the issue.
49. How will you deal with an Irate Customer?
Ans:
All the customer service employees face irate and angry customers every now and then. Customers at the help desk are usually angry because of the issue they face. You must let them pent out their anger, and you will need patience for that.
No matter how rude they are, never raise your voice on them or reply rudely or with insults. When they are calm, listen to their issue and patiently provide them with the solutions they need.
50. Have you ever gone the extra mile in your previous Job?
Ans:
This will tell the interviewer how willing you are and how important you think your job is.
You must understand that the job of a help desk analyst is to go above and beyond to make sure that the issue of the customer is resolved and that the ticket will not have to be re-opened.
51. Tell me about your experience with Good Customer Service.
Ans:
Everyone's idea of good customer service is different. For some, efficiency is important while others praise empathy and friendliness. Your Ans to this question will tell the interviewer if your approach will be aligned to the value of the organization and the expectations of their clients.
52. Have you ever found it difficult to work with a colleague?
Ans:
The Ans to this question will tell a lot about you i.e. the traits you consider difficult. It will tell them about how well you will blend with your team. Also, it will give them an idea about the type of conflicts you can handle or will get into.
53. How well can you handle Criticism?
Ans:
Help desk analysts work in a high-pressure environment. You will constantly receive feedback from the customers, your employers, IT experts, and your co-workers.
The company will always prefer those who can learn something from constructive criticism and never take it personally. It is often important to move forward positively to work in an environment where you will often face irate customers.
54. Are you flexible in your Schedule?
Ans:
Many help desk jobs demand to work through weekends and sometimes at nights as well. So, to top their list of preferable candidates, you should be able to commit yourself to the hours you might not prefer working.
It will tell them about your dedication to your job and your willingness to go the extra mile for performing better.
55. What do you do if you don't understand an issue or if you don't know anything about it?
Ans:
This will tell them how open you are to take help. In the Ans to this question, tell them that in that case, you will work with the customer to understand the issue.If you are still unable to get a grasp on it, you will take the help of someone capable of understanding and dealing with the problem, like your senior, or a more experienced colleague.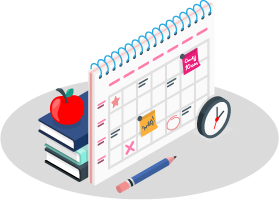 Get Expertise in Advanced Concepts of Service Desk Analyst Training Course
Weekday / Weekend Batches
See Batch Details
56. What do you do if you don't agree with the decision or opinion of your Supervisor or Senior?
Ans:
If you don't agree with your senior or supervisor, tell them that you will try to talk to them about it. If there is something that you don't understand, then you will listen to their point of view and try to make them understand yours.
If you think they are wrong and they are not ready to see it like that, talk to someone who will and ask them to make them understand that they are wrong. This question will give them an idea about how well you can handle conflicts at work, especially with your seniors.
57. Will your education contribute to your job as a Help Desk Analyst?
Ans:
In the Ans to this question, tell them how your subjects have taught you to deal with a problem.
For example, Mathematics has taught you to approach an issue systematically, or Physics taught you that with patience, you can find the solution to every problem, etc. Find a way to relate your education to the qualities required for the job.
58. Why did you leave your previous job?
Ans:
Tell them that you were looking for a change or you think that you have learned all that was there and you are looking for scope of development. Say anything but never badmouth a colleague, your previous boss or company. Not even if that was the case as it will give a bad impression of you to the interviewer.
59. How do you keep your Skills and Knowledge updated?
Ans:
This question is to know how willing you are to learn new things and implement the recently gained knowledge. It will also tell them if you keep your eyes and ears open to anything new.
Gaining new knowledge and polishing your skills will make you an asset to the company and enable you to perform better at the job.
60. What is your area of Expertise and how can you use it in your job?
Ans:
To Ans this question, demonstrate that you are familiar with the systems, environment and specific products as well. Tell them about your skill set, highlight your best ones and connect them to the way in which they will benefit you in this position.
61. What is a client script?
Ans:
Client script sits on the client side(the browser. and runs on client side only.Following are the types of client script:
OnLoad()
OnSubmit()
OnChange()
OncellEdit)
62. How would you describe a solution to someone with no technical ability?
Ans:
This can be one of the more challenging aspects of help desk work, as IT staff can sometimes struggle when communicating with nontechnical audiences. Look for someone who excels at translating tech speak so topics are easily understandable by everyone.
63. How do you rate your writing skills?
Ans:
Even phone-based positions require a significant amount of written communication, including instant messaging or chats with customers, logging calls and sending emails to senior technicians. Ask candidates for examples of their writing abilities to determine their proficiency.
64. Which tech sites do you regularly visit?
Ans:
Ans here may range from the general, such as Stack Overflow, The Verge and IT-related Reddit communities (also known as subreddits), to tech-specific blogs and social media feeds. This information can provide insight into candidates' levels of engagement with the world of technology.
65. How much do you know about our product or service?
Ans:
Naturally, this question shows if interviewees have done their homework and how interested they are in your company. However, it's also a chance to measure their understanding of what you do. If you offer a cloud-based service, for instance, follow up by asking them to talk about how the cloud functions.
66. How would you explain how SQL works?
Ans:
Here again, you're establishing a baseline level of applicants' technical expertise. Simply insert a component your company works with. If you focus on networking, you can ask how TCP/IP works. If the role involves databases, ask the difference between SQL and NoSQL.
67. Have you provided remote support before?
Ans:
The majority of help desk support is done through remote login applications. You want to find a candidate who is comfortable and experienced at setting up their technology and working remotely.
68. What tools have you used when supporting colleagues remotely?
Ans:
Ask candidates about what ticketing systems and remote login tools they've used. You might also ask if they've had to use any system or network monitoring applications and what application tools they prefer.
69. How would you solve Queries?
Ans:
Examine the five most common queries that are presented to your help desk and try posing one of them to applicants. While they may not have the product or process knowledge to solve it, you'll be able to get an idea of their aptitude for working through technical problems.
70. You arrive for your shift and your PC won't turn on. What do you do?
Ans:
This is a problem that doesn't require any tech background at all — just a little critical thinking. In addition to showing a step-by-step approach to diagnosing the problem, such as checking the cables or power supply, the interviewee should arrive at a reasonable solution, like moving to another desk.
71. How many windows are there in New York City?
Ans:
This is a classic interview brainteaser. Though the Ans is irrelevant, the manner in which the query is addressed can tell you a lot about how a candidate's mind works. Do they ask clarifying questions? Do they break the problem down into smaller, more solvable problems? Can they explain their thinking to you?
72. Tell me about a time when you experienced good customer service.
Ans:
Everyone has a different idea of what good service means. Some people prize efficiency, while others are more interested in friendliness and empathy. This question will help you identify candidates whose approach aligns with your organization's values and the expectations of your customers.
73. How would you deal with an angry caller?
Ans:
Frustrated callers are part of any customer service job. This is particularly true on the help desk, where most customer touches are related to a fault or system failure. Help desk staff, especially Tier 1 workers, need to be able to deal with unhappy people and diffuse difficult situations.
74. Tell me about a time you went the extra mile.
Ans:
Top help desk analysts understand the importance of going above and beyond to ensure callers' issues are fully resolved so tickets aren't re-opened. Weigh candidates' responses to see whether they're doing the bare minimum or providing thoughtful and thorough service.
Help desk analysts must be able to function as part of your team, even if you're all working remotely, as they partner with staff across all tiers and collaborate with members of other departments.
75. Have you ever had to work with a difficult colleague?
Ans:
This question can be quite telling, as you'll discover what traits an applicant considers difficult. Drill down here to learn more about the types of conflict the candidate may have experienced in the past and you'll uncover a lot about their ability to mesh with your team.
service desk analyst Sample Resumes! Download & Edit, Get Noticed by Top Employers!
Download
76. How do you handle criticism?
Ans:
Analysts work in high-pressure environments and are constantly receiving feedback from customers, engineers and other colleagues. Look for interviewees who demonstrate a capacity to learn from constructive criticism and move on to the next task rather than taking it personally.
77. How flexible are you in terms of scheduling?
Ans:
Many help desk roles require working nights and weekends, so you need to make sure top applicants are able to meet your scheduling demands. Set expectations about working hours and ask candidates outright if they can commit to those shift patterns.
Providing top-notch help desk services has never been more critical. But if you refine your hiring process by asking the right help desk interview questions, you can build a team that can tackle any problem while keeping customers satisfied.
78. What is the purpose of a service catalog workflow?
Ans:
To create workflows to drive request fulfillment. Workflows can generate and assign approvals, generate and assign tasks, or run scripts and sub flows.
79. As a service desk analyst, what is the more important qualification you need to have?
Ans:
Effective communication and It skills.
Effective communication enables me to listen to what users need and I can even communicate effectively which means that I won't lose any information while listening or communicating which helps in fast resolutions.
80. How would you be able to remove the 'Remember me' checkbox from the login page?
Ans:
You can set the property "glide.ui.forget me" to the"true" which will remove the 'Remember me' checkbox from the login page.
81. What does the Client Transaction Timings module do?
Ans:
It is utilized to upgrade the system logs. It gives more data on the span of exchanges between the client and the server.
82. Is it possible to update a record without refreshing its system fields?
Ans:
Yes, this can be done by utilizing a function of autoSysFields () in your server-side scripting. At whatever point you are updating a record, set the autoSysFields () to false.
83. What happens when you check a default update set as completed?
Ans:
In the event when the default update set is marked as Complete, then the system would be able to make another updated set which will be named as Default And utilizes it as the default update set.
84. Which table stores the updated sets and customization?
Ans:
Every updated set is put away in the Update Set [sys_update_set] table. The customizations that are related to the update set are put away in[sys_update_xml] table.
85. What is the centrality of the cascade variable checkbox in the order guide?
Ans:
A checkbox is utilized to choose whether the factors utilized should cascade, which passes their qualities to the ordered things. In the event that this check box is cleared, variable data entered in the order guide isn't passed on to the ordered items
86. How To Change The Homepage Layout?
Ans:
Administrators can create or modify layouts by navigating to Homepage Admin Layouts.
87. How To Determine Whether Any Of The Field Value In A Record Have Changed?
Ans:
By using the method changes() you can determine that the field value has been changed for a record
Are you looking training with Right Jobs?
Contact Us