How To Get IT Service Management Certification
Last updated on 30th Sep 2020, Artciles, Blog
ITSM stands for IT Service Management, which is the entirety of all IT-related activities in an organization, including planning, designing, delivering, operating, and controlling. ITSM is very customer-focused, with a big emphasis on measuring and improving processes.
Outside of learning necessary strategies and skills for ITSM through your current position, you can also enhance what you already know or learn something new entirely by getting an ITSM certification. These certifications are designed to demonstrate your ability of aligning business strategy to information technology.
When considering which ITSM certification to choose, there are a wide variety of research, each one suitable for different skill levels and job roles. To assist you in your search, we put together a list of some of the top ITSM certifications as well as the skills you will learn by obtaining them.
Subscribe For Free Demo
[contact-form-7 404 "Not Found"]
ITIL Certifications
ITIL Certification is the most common and important cross-platform certification for ITSM. The ITIL certification scheme provides a modular approach to the ITIL framework, and comprises a series of qualifications focused on different aspects of ITIL best practice to various degrees of depth and detail. This tiered structure offers flexibility for candidates relating to their specific focus of discipline as well as key areas of interest.
There are four certification levels within the ITIL 4 scheme:
Foundation
ITIL 4 Managing Professional
ITIL 4 Strategic Leader
Master
Although ITIL v3 is still applicable, it will eventually be discontinued after the full transition to ITIL 4 takes place.
ITIL Foundation
The ITIL 4 Foundation certification is designed as an introduction to ITIL 4 and enables candidates to look at ITSM through an end-to-end operating model for the creation, delivery and continual improvement of tech-enabled products and services. This certification can help those who require a basic understanding of the ITIL framework, those who want to use ITIL to enhance ITSM, or those whose organization has adopted ITIL.
ITIL 4 Managing Professional
The ITIL 4 Managing Professional certification (ITIL MP) is a stream of four different modules:
ITIL 4 Specialist Create, Deliver and Support
ITIL 4 Specialist Drive Stakeholder Value
ITIL 4 Specialist High Velocity IT
ITIL 4 Strategist Direct Plan and Improve
This certification provides practical and technical knowledge about how to run successful IT enabled services, teams and workflows. It covers the core service management activities and focuses on all types of engagement interaction between a service provider and their customers, users, suppliers and partners.
ITIL 4 Strategic Leader
The ITIL4 Strategic Leader certification (ITIL SL) is a stream of two different modules:
ITIL 4 Strategist Direct Plan and Improve
ITIL 4 Leader Digital and IT Strategy.
This certification demonstrates that the candidate has a clear understanding of how IT influences and directs business strategy. It provides strategies for current and aspiring IT leaders to build and implement digital ideas that can face new technological challenges and drive success.
ITIL Master Certificate – IT Service Management
The ITIL Master certification validates the candidate's ability to apply the principles, methods, and techniques from ITIL in the workplace.
To achieve the ITIL Master certification, the candidate must be able to explain and justify how they have personally selected and applied a range of knowledge, principles, methods and techniques from the ITIL Framework and supporting management techniques to achieve desired business outcomes in one or more practical assignments.
HDI Certifications
HDI utilizes partnerships to educate thousands of organizations on how to improve their customer service and service management performance. Each HDI Certification reflects the level of knowledge required for specific roles, from careers just starting out in the industry to more advanced positions requiring multiple promotions.
HDI Customer Service Representative
The HDI Customer Service Representative certification verifies that the IT professional is knowledgeable in the skills required to provide exceptional customer service and support, whether in a call center or a support center. This certificate ensures that the candidate understands how to not only anticipate a customer's needs but also how to meet them and exceed their expectations.
HDI Support Center Analyst
The HDI Support Center Analyst certification validates that the candidate knows how to provide the highest quality of customer care with every service interaction. This certification focuses on support center strategies for effective customer service, emphasizing problem-solving and trouble-shooting skills, contact handling procedures, incident management, communication skills, and an introduction to service management process.
HDI Desktop Advanced Support Technician
The HDI Desktop Advanced Support Technician certification validates that the IT professional possesses the required best practice knowledge and skills to provide quality technical support and guidance to stakeholders. This certification focuses on the integral role and value of a desktop advanced support technician throughout all areas of the support organization.
HDI Support Center Team Lead
The HDI Support Center Team Lead certification ensures that the candidate has the necessary leadership skills to provide operational support to the organization and the coaching skills necessary to promote staff development. This certification is designed to help support professionals develop fundamental management and leadership skills.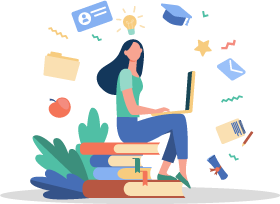 Enroll in ITIL Certification Training from Top-Rated Instructors
Instructor-led Sessions
Real-life Case Studies
Assignments
Explore Curriculum
HDI Support Center Manager
The HDI Support Center Manager certification validates that the candidate has the required knowledge and skills to successfully manage both the tactical and operational components of a support organization. This certification focuses on how managers can satisfy operational demands and build a support center that aligns with the organization, adds value to the business, and delivers on its commitments.
HDI Desktop Support Manager
The HDI Desktop Support Manager certification ensures that the IT professional has the skills needed to responsibly execute the operational and tactical plans of desktop support, while satisfying customer and business needs. This certification is appropriate for both new and experienced desktop support managers.
HDI Support Center Director
The HDI Support Center Director certification verifies that the support professional has the knowledge and skills needed to lead the service and support organization while increasing business value. This certification focuses on the development and execution of strategic plans that will take the organization to the next level.
HDI Problem Management Professional
The HDI Problem Management Professional certification is intended for those who wish to gain a working knowledge of industry best practices related to problem management. This certification focuses on skills needed to plan and implement reactive and proactive problem management.
KCS Foundation
The KCS Foundation certification validates that the IT professional has an awareness of knowledge management best practices and concepts of the KCS methodology. This certification ensures a consistent understanding of the KCS methodology for everyone in the organization.
KCS Principles
The KCS Principles certification validates that support center professionals possess the understanding of the Knowledge-Centered Service (KCS SM) methodology. This certification focuses on implementing the practical steps for capturing, structuring, and successfully reusing knowledge through the knowledge management process.
CompTIA Certifications
CompTIA is one of the top tech associations in the world, serving as both an action leader and a thought leader for IT and tech companies. CompTIA certifications are recognized world-wide, setting industry standards and encouraging continuing education for life.
CompTIA A+
The CompTIA A+ certification is an industry standard for new professionals interested in starting a career in IT. This certification verifies that the candidate is able to support today's core technologies such as security, cloud, data management, and more.
CompTIA Network+
The CompTIA Network+ certification is for individuals looking to develop a career in IT infrastructure involving troubleshooting, configuring, and managing networks. The certification ensures that the candidate is able to use devices to create resilient networks and can implement security, standards, and protocols on them.
IT Security Sample Resumes! Download & Edit, Get Noticed by Top Employers!
Download
COBIT Foundation Certification
The COBIT Foundation certification validates the candidate's knowledge of COBIT's five basic principles:
Meeting stakeholder needs
Covering the enterprise end to end
Applying a single integrated framework
Enabling a holistic approach
Separating governance from management
This certification ensures that the IT professional has extensive knowledge of and experience with enablers for governance and management of enterprise IT.