Top Free Agile Tools For Any Project Manager
Last updated on 01st Oct 2020, Artciles, Blog
1. Scrumblr
This simple web-based tool is basically a web simulation of an Agile sprint board, allowing your team to collaborate in real-time. This can come in handy when you don't have a physical board at hand, or if you work with a distributed Agile team.
Subscribe For Free Demo
[contact-form-7 404 "Not Found"]
2. Trello
At first glance, Trello may seem too simple to be a powerful Agile tool. And yet its cards have everything you need for effective project management. You can move cards between lists to show progress, leave comments for immediate feedback, and upload files from your desktop, Google Drive, Dropbox, Box, or OneDrive. Not only this, but Trello will also remind you about important events with the help of notifications. Trello doesn't have a single feature you won't find useful and is completely free to use.
3.iceScrum
iceScrum is an online Scrum tool that offers Dashboard and Timeline views, Product Backlog, Release, and Sprint Plans, as well as Actors and Team functionality. It facilitates visual management with the help of virtual sticky notes. iceScrum is free for one team with an unlimited number of people, but the number of public projects is limited to just one in the free version.
4.ScrumDo
This tool allows you to manage almost any project online. Its features include prediction functionality, Excel import and export, and automatic burnup charts. ScrumDo is free for agile teams of up to seven people.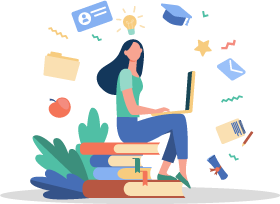 Learn Agile Training with Real-Time Experience to Build Your Skills
Instructor-led Sessions
Real-life Case Studies
Assignments
Explore Curriculum
5. Yodiz
Yodiz is an all-in-one free Agile tool that is both powerful and very easy to use. Its major advantage over rival products is that it is fully customizable — you can create custom fields, board layouts, change board colors, and much more. Yodiz is free for up to three users and an unlimited number of projects.
6. ScrumDesk
ScrumDesk is perfect for small and medium-sized Scrum and Kanban teams. It's an Agile project management tool that supports all Scrum ceremonies but is also user-friendly and completely transparent. It even offers Agile coaching tips. ScrumDesk is free for up to four users.
7. Kanbanchi
Kanbanchi is the only free online Agile tool for task and project management that is made specifically for the G Suite. It works equally well for individual users, small teams, and large enterprises that work within the Google ecosystem. All the key features of Kanbanchi are free, including an unlimited number of dashboards and cards, sorting and filtering capabilities, and the manipulation of dashboards as files in Google Drive. There are also a great number of additional features that are available for a small monthly fee.
PMP Sample Resumes! Download & Edit, Get Noticed by Top Employers!
Download
Conclusion
The Scrum tools described above are mere droplets in a sea of other handy project management instruments, all of which seem to achieve the same goal — creating a more transparent workflow and easing the collaboration within a development team.
Are you looking training with Right Jobs?
Contact Us