Reasons To Get A TOGAF Certification
Last updated on 01st Oct 2020, Artciles, Blog
TOGAF Certification
It is one of the most popular enterprise architecture certifications that many EA professionals should be aiming for. Getting TOGAF certified demonstrates that you are at the top of the enterprise architecture field. This is due to its longevity, versatility, and return on investment in many areas.
It helps you learn and validate a full understanding of the reasons behind every element of its structure. It helps organizations gain a much understanding of their IT infrastructure while also contributing to understanding to employees where collaboration exists among teams. With the knowledge of the IT infrastructure, organizations can restructure and improve usage, significantly reduce redundancies, and increase effectiveness.
Subscribe For Free Demo
[contact-form-7 404 "Not Found"]
What to do as a TOGAF Certified Professionals?
As a TOGAF certified professional, you can interpret complex technical processes. Enterprise Architects, or EAs, advance the organization's long-term IT strategy one that supports the overall business strategy. They make the technology and applications roadmap to direct the organization based on TOGAF standards for technology infrastructure. EAs are accountable for ensuring that all aspects of the technological flow are defined and that IT-enabled processes run efficiently from start to finish.
EAs generally work on transformational programs across various portfolios, managing some different meetings and projects, like Architecture Strategy, Architecture Review Boards, Portfolio Management, Governance Committees, and Technology Lifecycles.
In short, TOGAF certified professionals make sure there is alignment between an organization's goals and objects and aspects of information technology. Considered strategic management positions, TOGAF certified professionals are sought out primarily by the largest organizations. Additionally, those who are interested in working on IoT projects can also benefit from TOGAF training and certification. Make sure that certification is right for your area of business and you, but if you believe it is applicable and you'd benefit from enterprise architecture skills, TOGAF is the best certification for you.
Why Get TOGAF Certified?
Below is a breakdown of the Ten best reasons you should invest in TOGAF certification.
1. The demand of TOGAF Certified is Soaring
One of the main reasons to get TOGAF Certified is high in demand for enterprise architects. One reason for the increase in demand is that more people in IT and other sectors are realizing the long-term importance of enterprise architecture and its certifications. As IT technology and architecture becomes more prominent in all parts of the business, it's becoming equally essential to plan how your business's enterprise architecture will be accomplished in short, and long-term. If you don't do this, businesses bear the risk of their technology and architecture becoming obsolete. This is the reason why businesses are looking for more TOGAF certified professionals, and why you should look to get TOGAF certified and take advantage of the growing demand.
2. TOGAF Certification Open New Vistas of Opportunities
As a TOGAF Certified Professional, You can work directly with manufacturing, banks, and numerous other industries. Many companies look forward to getting their hands on TOGAF certified professionals who can feed their needs. Hence, the certification opens up new and exciting opportunities for you as a professional.
3. Learn a common language
TOGAF certified professionals share a common language and knowledge of expertise. This is an excellent skill to hold. As it's unique to architecture professionals, it is a great asset to help feed the development of IT and enterprise architecture.
4. A Great Investment in your Career
TOGAF certification makes you a worthy asset in the organization. It can provide you a potential rise in pay and a top position. The certification makes you ready for different functions. It is also a great investment in upskilling.
5. Better meet your organization's demands
TOGAF teaches you how to satisfy the needs of your organization most effectively. This means identifying how the IT budget is being spent and then finding areas where the budget could be spent more efficiently. TOGAF intends to teach you how and where teams have the potential to fit together better. These skills improve the running of your business by learning how all the various parts of the business fit together, giving you the ability to recognize how these processes can be streamlined. This eliminates costs and friction, making departments and the business as a whole, more efficient.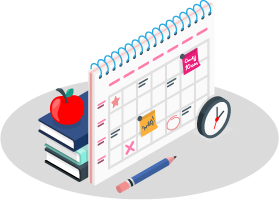 Enroll in TOGAF Course and Get Hired by TOP MNCs
Weekday / Weekend Batches
See Batch Details
6. TOGAF Certification Improve Your Management Skills
TOGAF certification provides similar expertise as other IT professionals. It, in turn, helps in the improvement of managerial skills. These skills make you aware of the language of the enterprise architecture and turn you into a real leader as it expands your thinking horizon and helps you manage things better.
7. Brings trust from your employers, colleagues, and clients
TOGAF is a globally recognized certification; it brings a high level of trust from your customers, employees, and colleagues. This helps diminish friction in the management of enterprise architecture. Getting TOGAF certified increases your reputation, demonstrating you have proven, best level skills.
8. Budget-friendly Course With Highly Return
TOGAF certification can be achieved without spending much in comparison to other certification courses. Candidates can choose either the full course or just appear for tests as per his/her learning style. TOGAF is a budget-friendly certification. The TOGAF certification cost is just $320 for Foundation exam alone; you can also sign up to take both exams for $495. Even if you add in the costs of training courses, TOGAF certification value is a clear investment for your future.
9. Great investment in your future
Building upon the previous point, getting certified can raise your worth to businesses. Potential pay increase after gaining your certification. Becoming TOGAF certified is a fabulous investment in your skills and your future. According to Payscale.com, someone who is TOGAF certified commands a salary approximately $95,000 to $193,000. Also, because of its growth in demand, more industries realize the value of enterprise architecture, meaning TOGAF is becoming frequently versatile and applicable to a variety of job roles.
10. Visible Trust Mark
TOGAF Certification is a mark of trust for IT professionals. When you are TOGAF certified, prominent organizations and corporate giants trust you as a professional with credible knowledge.
How to Prepare for TOGAF Certification?
TOGAF certification offered by Open Group. The Open Group is a consortium that is vendor and technology neutral. The TOGAF 9 Certified qualification is achieved through passing two exams.
TOGAF Certifications
Two certifications are provided by The Open Group for TOGAF Professionals.
1. TOGAF 9 Level 1 – Foundation Certification
TOGAF Foundation Certification tests your basic knowledge of the TOGAF 9.1 concepts. It consists of 40 questions and you need to answer at least 55% correct to pass the exam.
2. TOGAF 9 Certified Level 2
TOGAF Certified is more advanced than the foundation certification exam and it tests your knowledge in understanding and application of the TOGAF concepts. This exam consists of eight questions and is an open book exam. The scoring for this exam is done in a gradient manner. The correct answer gets 5 points, the next best gets 3 points, the third best answer gets 1 point and the wrong one gets no points. 60% is required to pass the exam.
TOGAF Sample Resumes! Download & Edit, Get Noticed by Top Employers!
Download
Conclusion
As great as this is, there are many more benefits of TOGAF that exceed this, making you more worthy of your business and the rest of your team. Plus, there are industry-wide factors that are fantastic motivation to get TOGAF certified.
Are you looking training with Right Jobs?
Contact Us