ITIL Turtorial
Last updated on 29th Sep 2020, Blog, Tutorials
ITIL is a framework providing best practice guidelines on all aspects of end to end service management. It covers complete spectrum of people, processes, products and use of partners. Now a day's ITIL is being practiced by almost every company providing IT services to the customers.
Audience
This tutorial has been prepared for the students as well as professionals to ramp up quickly. This tutorial is a stepping stone to ITIL certification.
Prerequisites
Before proceeding with this tutorial you should know the basic terms such as Information Technology, Infrastructure, Services, and Service Level Agreements etc. Hence it is strongly recommended to go through ITIL Terminologies chapter before proceeding further.
Who uses ITIL?
Large, medium, and small organizations all over the world use ITIL to help them improve the value of their services. ITIL helps organizations in all industries and sectors to:
Solve business issues
Improve IT capability
Implement new capabilities that directly provide business value.
Subscribe For Free Demo
[contact-form-7 404 "Not Found"]
Why ITIL is required?
Here are some important reasons for using the ITIL method in business.
1. Improving project delivery success.
2. Managing constant business and IT change.
3. Offering maximum value to customers.
4. Enhancing resources and capabilities.
5. Provide services that are useful and reliable.
6. Planning processes with specific goals in mind.
7. Clearly defines roles for each task.
8. Deliver value for customers through services
9. Integrate business and service strategies.
10. Monitor, measure and optimize service provider performance.
11. It helps to control IT investment and budget.
12. Change the organizational culture.
13. Improve the relationship with customers.
14. Service management best practices.
15. Better management of services and integration.
16. Business services IT Functions.
17. IT and business strategic planning.
18. Aligning and Integrating IT and business goals.
19. Obtaining and retaining the right resources and skill sets.
20. Measuring IT organization effectiveness.
21. Developing business and IT relationships and partnerships.
Important Terminologies and Definitions used in ITIL :
Roles: These are defined as collections of particular responsibilities and privileges. It may be held by an individual or team.
Service Owner: The entity which is accountable for the overall design, performance, integration, and improvement of a single service.
Process Owner: Responsible for the overall design, performance, integration, improvement, and management of a single process.
Product Manager: Accountable for development, performance, and quality check and the improvement of a group of related services.
Service Manager: Responsible for the development, performance, and improvement of all services in the environment.
Services: A means of delivering value to customers without the need to specify costs and risks.
Access: The level and scope of the functionality of a service or data that the user is allowed to use.
Capabilities: It is specialized skills of an organization apply to resources in order to create value.
Functions: Self-contained subsets of an organization which is intended to accomplish specific tasks.
Processes: Structured group of activities designed to achieve a specific objective.
Resources: They are raw materials that contribute to a service, such as money, equipment, time, and staff.
Features of ITIL :
One language/terminology.
ITIL is a means to deliver a consistent quality.
Focus on IT. However, it is just not only suitable for IT.
Existing activities and how to optimize them.
Related process and tasks (roles).
Advantages of ITIL :
1. Increase customer satisfaction
2. Improve service availability
3. Financial management
4. Allows you to improve the decision-making process
5. Helps you to control infrastructure services
6. Helps to create a clear structure of an organization
Application of ITIL :
1. IT and business strategic planning
2. Implementing continuous improvement
3. Obtaining and retaining the right resources and skill sets
4. Reducing total cost and overall cost of ownership
5. Demonstrating the business value to IT
6. Helps you to measure IT organization effectiveness and efficiency
Stages of ITIL :
Service Strategy: Service Strategy Operations ensure that services such as fulfilling user requests, working on service failures, fixing problems and carrying out routine operational tasks efficiently and effectively.
Here, are important services comes under this stage:
Finance management: The Financial Management services provides a means of understanding and controlling costs and opportunities associated with services.
Service Portfolio Management: Service Portfolio Management helps you to organizes the process by which services are identified, evaluated, selected, and chartered.
Demand Management: The Demand Management is concerned with understanding and influencing customer demand. It also involves User Profiles, which characterize various groups of users for a given service.
Service Design: This stage ensures agreed service are delivered when, where, and at the defined cost.Here, are important services comes under this stage:
Service Level Management: Service Level Management is deals with securing and managing agreements between customers and the service provider irrespective of the level of performance and reliability associated with specific services.
The important services comes under this stage:
1. Availability Management: Availability Management service is concerned with the agreed-upon availability requirements as established in Service Level Agreements (SLA).
2. Capacity Management: Capacity Management is focused with ensuring that at all times, the cost-effective capacity exists that meets or exceeds the demands of the business as established in Service Level Agreements
3. IT Service Continuity Management: IT Service Continuity Management (ITSCM) process ensures that the service provider provides the minimum agreed-upon levels of service. It uses techniques like Business Impact Analysis (BIA) and Management of Risk (MOR).
4. Service Catalog Management: The Service Catalog is a subset which contains services available to customers and users.
5. Service Transitions: The goal of the Service Transition process is to build and deploy IT services. It also make sure that changes to services and Service Management processes are conducted in a coordinated way.
6. Change Management: Change management activity controls the lifecycle of all the changes with minimum disruption to IT services.
7. Service Asset and Configuration Management: The goal of this service is to maintain information about configuration items needed to deliver an IT service, including their relationships.
8. Release and Deployment Management: This process helps you to plan, schedule, and control the movement of releases to conduct testing to live environments. It also ensures that the integrity of the live environment is protected and the correct components are released.
9. Transition Planning and Support: This ITIL process mainly focuses on planning and coordinating the use of resources to deploy a major release within the expected cost, time and quality.
10. Service Validation and Testing: This process helps to deployed releases and the resulting services able to meet expectations of the customer.
11. Evaluation: Evaluation process helps you to assess major changes, like the introduction of a new service or a significant change to an existing service.
12. Knowledge Management: The objective of knowledge management service is to gather, analyze, store, and share knowledge and information within an organization. It helps improving efficiency by reducing the need to rediscover knowledge.
13. Service Operations: This ITIL stage focuses on meeting end-users' expectations while balancing costs and discovering any potential problems.
14. Service Desk: It is the main point of contact between users and the service provider. A service desk handles communication with the users and also manages incidents and service requests.
15. Incident Management: The objective of Incident Management is to manage the lifecycle of all incidents. It also makes sure that services are returning back to the IT service to users as fast as possible.
16. Problem Management: The objective of problem management is to manage the lifecycle of all problems. It helps IT organization to prevent incidents from happening and minimize the impact of incidents which cannot be prevented.
17. Event Management: The object of event management is to make sure configuration items and services are continually monitored and to filter and categorize events to determine the specific actions.
18. Request Fulfilment: The objective of request management is to fulfil service requests. In many cases, they are minor changes (for example, requests for changing a password).
19. Technical Management: This function offers technical expertise and support for the management of the IT infrastructure.
20. Application Management: Application Management is a service that is responsible for managing applications throughout their lifecycle.
21. IT Service Operations: The goal is to maintain information about configuration items needed to deliver an IT service operations, including their relationships.
22. Continual Service Improvement: It makes sure that IT services can recover and continue from a service incident. It helps to conduct business simper analysis to prioritize business recovery.
Why Do We Need ITIL Certification?
The artwork of servicing a customer requires certain guidelines, direction, and vision.
ITIL is the main de-facto standard for delivering services to clients and is unparalleled in the IT business.
Both there may be ITIL or there may be nothing else – there are not any rivals. I hope you understand what ITIL is or else you're lagging behind by a good distance.
ITIL is an acronym for Information Technology Infrastructure Library.
Who is ITIL 4 Foundation:
ITIL 4 Foundation is suitable for individuals who require a basic understanding of the ITIL framework and how it may be used to enhance the quality of IT service management within an organization. The certification also applies to IT professionals who work within an organization that has adopted ITIL and so need to be aware of and contribute to the overall service improvement programme.
ITIL 4 continues to support the ITSM community while expanding to a wider range of professionals working in the digital world, guiding how IT interfaces with, and leads the wider business strategy.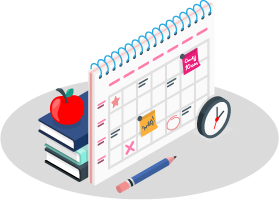 Learn In-Depth ITIL Training & Certification Course to Advance Your Career
Weekday / Weekend Batches
See Batch Details
What is the ITIL Framework?
1. Information Technology Infrastructure Library (ITIL), also known as the ITIL framework. It is one of the most preferred and utilized Information Technology Service Management (ITSM) frameworks.
2. ITIL guides an organization and individuals to use Information Technology as a
3. The objective is to enhance proficiency and achieve certain service levels.
4. ITIL describes procedures, tasks, and checklists which aren't organization-specific.
5. It determines a baseline from which it can plan, implement, ITIL 4 Foundation enables candidates to look at IT Service Management through an end-to-end operating model for the creation, delivery and continual improvement of tech-enabled products and services.
6. ITIL 4 Foundation equips candidates :
7. A holistic approach to the facilitation of co-creation of value with customers and other stakeholders in the form of products and services
8. The guiding principles of ITIL 4
9. The four dimensions of Service Management.
10. Key concepts from Lean, Agile, DevOps, and why these are important to deliver business value
11. How ITIL practices described in ITIL 4 will maintain the value and importance provided by the current ITIL processes, whilst at the same time expand to be integrated to different areas of service management and IT, from demand to value.
What is the ITSM Lifecycle?
ITSM Lifecycle and the ITIL Processes are well-established management method for continual improvement. It was proposed by Dr. W. Edwards Deming. ITSM Lifecycle is also known as "Deming Cycle" or "Plan-Do-Check-Act (PDCA)." The ITSM Lifecycle is organized in five stages.
The service providers should evaluate their service on a regular basis and take corrective action if necessary.
Lifecycle Stages and Processes:
The ITSM Lifecycle is organized in five stages. These stages contain several ITIL processes.
1. Service Strategy
2. Service Design
3. Service Transition
4. Service Operation
5. Continual Service Improvement
ITIL Service Strategy
IT is used to align the activities of the IT Department with the core business. In this stage, we decide on a strategy which is to serve to customers. The main processes of this stage are:
1. Strategy Management
2. Financial Management
3. Demand Management
4. Service Portfolio Management
5. Business Relationship Management
ITIL Service Design
This stage demonstrates the services provided by the IT Department to support the business. In this stage, we design and alter services that are being "offered to" or "to be offered" to customers. The main processes of this stage are:
1. Risk Management
2. Design Coordination
3. Supplier Management
4. Capacity Management
5. Availability Management
6. Compliance Management
7. Architecture Management
8. Service Level Management
9. Service Catalogue Management
10. IT Service Continuity Management
11. Information Security Management
ITIL Service Transition
In this stage, services are handed-over from the development phase to the operations phase. The main processes of this stage are:
1. Transition Planning and Support (Project Management)
2. Service Asset and Configuration Management
3. Release and Deployment Management
4. Service Validation and Testing
5. Knowledge Management
6. Change Management
7. Change Evaluation
ITIL Service Operation
This stage ensures that services are delivered within the agreed service level. It maintains the continuity of business by resolving any kind of issues faced by users on day to day basis. The main processes of this stage are:
1. Service Desk
2. Request Fulfillment
3. Event Management
4. Access Management
5. Incident Management
6. Problem Management
7. Technical Management
8. Application Management
9. IT Operations Management
10. IT Operations Control
11. Facilities Management
ITIL Continual Service Improvement
This stage identifies and implements improvements strategies to provide better service in the future. It is based on the Deming Cycle. The main processes of this stage are:
1. Service Review
2. Process Evaluation
3. Definition of CSI Initiatives
4. Monitoring of CSI Initiatives
Service Management
Service Management refers to all aspects of the management of IT service provision. According to ITIL, Service management contains all organizational capabilities for the generation of added value to the customers as service.
Beneficial for IT Professionals to Learn ITIL
The IT world we live in turning into an increasing number of service based industry. Product organizations need to guarantee establishment is maintained on all their merchandise below guarantee; and the actions that don't encompass their core enterprise space be outsourced.
Sustaining companies is usually not a revenue making the unit of a buyer group. Therefore, they wish to preserve the prices at a minimal without sacrificing neither the standard nor the client satisfaction scores. This unique mixture of necessities by a buyer group can most undoubtedly be availed by ITIL. Trade leaders have seen it in motion and have purchased it. Most main world companies are working for their businesses on ITIL, and which means that IT professionals who're conscious and good at ITIL are in demand.
Secondly, job safety is larger with jobs involving ITIL. In occasions of recession, product firms would dare to put off their staff by chopping again on the variety of product launches. However, service companies should not have the identical luxurious. They've made agreements with their clients for a sure variety of years, and this interprets to holding onto ITIL professionals in dire instances as effectively.
Embracing ITIL is the current pattern within the business, and the variety of ITIL IT professionals continues to develop. If you happen to aren't one in every of them but, now's the time to get yourself ITIL skilled and certified.
It helps to detect incidents at early stage. Thus incident can be assigned to appropriate team before any service outage occurs.
It removes need for expensive and resource intensive monitoring.
It can also be applied on some service management processes such as Availability management or capacity management. It automatically generates signal when status changes that allow appropriate team to perform early response.
Since it is automates, hence provides an increased efficiency.
The ITIL Service Value System
To create value to customers through IT enabled services, ITIL®4 considers Service Value System (SVS), that represent the various service assets (components) & Organizational activities throughout the service life cycle.
The Service Value System (SVS) depicted in ITIL®, facilitates and stresses on integration and coordination across the service value stream and provides direction to the organization through a strong and unified approach. It considers the need for flexibility, adaptability, and adoptability for organizations to enable sustainability and consistency.
The various components of ITIL® Service Value System (SVS) :
1. Guiding Principles
2. Governance
3. Service Value Chain
4. Practices
5. Continual Improvement
ITIL®, Agile & DevOps
Agile is a methodology and an adaptive approach which allows for rapid response to changing scenario of service environment. It is time-boxed and flexible. Agile ways of working give the teams an autonomy and flexibility by allowing them to self-organize, and facilitate greater collaboration between customers, users and teams.
With the changing scenario of service environment, it is essential to become Agile while doing IT Service Management. Following ITIL® helps organizations to optimize costs over time, improve accurateness in time estimations, quality of service and service delivery. Having ITIL® in place, allows Agile teams become more effective and enable themselves to become faster and more stable deployments, in the production environment.
Further, organizations can also reduce ongoing costs of the services as well as improve the coordination between Agile projects and other areas of the service/business. This brings greater focus on delivering best value and to become more effective and efficient.
Further, DevOps embraces the thought of Agile, ITIL & Lean in the context of CALMS (Culture, Automation, Lean, Measurement & Sharing) to create better values. DevOps is critical in today's IT World, and ITIL®4 complements it.
ITIL Four Dimensions
The Four Dimensions describes a balanced focus to the ITIL SVS through a holistic and effective approach. The four dimensions are:
1. Organizations and People
2. Information and Technology
3. Partners and Suppliers
4. Value Streams and Processes
These components are a significant evolution of ITIL from previous iterations. From a specific focus on delivering services to the broader perspective of the value created by the products and services delivered to the customer. ITIL 4 is designed to provide a seamless transition from an organization's existing investment in ITIL and its current way of working, to a faster, more flexible, more agile approach.
ITIL Sample Resumes! Download & Edit, Get Noticed by Top Employers!
Download
Summary:
The acronym/abbreviation of Information Technology Infrastructure Library is ITIL.
ITIL framework helps in improving project delivery success and managing constant business and IT change.
ITIL was first published in 1990 and after modification it was republished in 1995
ITIL is a means to deliver a consistent quality.
Remember that ITIL is not a complete blueprint, but just bricks and material from which you can build your own building, depending upon your business needs.
Important ITIL stages are 1) Services Strategy 2) Service Design 3) Service Transition 3) Service Operations 4) Continual Service Improvement
ITIL v2 is centred around the product, process, and people whereas ITIL v3 is centred around a product, process, people, and partners.
ITIL services allows you to improve the decision-making process
ITIL services are used for implementing continuous improvement in the organisation
Are you looking training with Right Jobs?
Contact Us