Lean Six Sigma Tutorial
Last updated on 29th Sep 2020, Blog, Tutorials
Six Sigma is a methodology for pursuing continuous improvement in customer satisfaction and profit. It is a management philosophy attempting to improve effectiveness and efficiency. In this tutorial, you will learn what Six Sigma is and how to use Six Sigma in an organization.
Audience
This tutorial has been prepared for the beginners to help them understand the basic functionality of Six Sigma.
Prerequisites
We assume the reades of this tutorial have prior exposure to Quality Control and Quality Assurance and related terminologies.
Six Sigma is a highly disciplined process that helps us focus on developing and delivering near-perfect products and services.
Features of Six Sigma :
Six Sigma's aim is to eliminate waste and inefficiency, thereby increasing customer satisfaction by delivering what the customer is expecting.
Six Sigma follows a structured methodology, and has defined roles for the participants.
Six Sigma is a data driven methodology, and requires accurate data collection for the processes being analyzed.
Six Sigma is about putting results on Financial Statements.
Six Sigma is a business-driven, multi-dimensional structured approach for −

Improving Processes
Lowering Defects
Reducing process variability
Reducing costs
Increasing customer satisfaction
Increased profits
The word Sigma is a statistical term that measures how far a given process deviates from perfection.
Subscribe For Free Demo
[contact-form-7 404 "Not Found"]
What Is Six Sigma?
Six Sigma stands for Six Standard Deviations (Sigma is the Greek letter used to represent standard deviation in statistics) from mean. It is a methodology that provides the techniques and tools to improve the capability and reduce the defects in any process.
It was started in Motorola, in its manufacturing division, where millions of parts are made using the same process repeatedly. Eventually Six Sigma evolved and applied to other non manufacturing processes. Today you can apply Six Sigma to many fields such as Services, Medical and Insurance Procedures, Call Centers.
DMAIC :
Six Sigma uses a methodology known as DMAIC (Define opportunities, Measure performance, Analyze opportunity, Improve performance, Control performance) to improve any existing business process by constantly reviewing and re-tuning the process.
DFSS or DMADV :
Six Sigma methodology can also be used to create a brand new business process from ground up using DFSS (Design For Six Sigma) principles. Six Sigma Strives for perfection. It allows for only 3.4 defects per million opportunities for each product or service transaction. Six Sigma relies heavily on statistical techniques to reduce defects and measure quality.
Six Sigma experts (Green Belts and Black Belts) evaluate a business process and determine ways to improve upon the existing process. The experts can also design a brand new business process using DFSS (Design For Six Sigma) principles. Typically it's easier to define a new process with DFSS principles than refining an existing process to reduce the defects.
Six Sigma incorporates the basic principles and techniques used in Business, Statistics, and Engineering. These three form the core elements of Six Sigma. Six Sigma improves the process performance, decreases variation and maintains consistent quality of the process output. This leads to defect reduction and improvement in profits, product quality and customer satisfaction.
Six Sigma methodology is also used in many Business Process Management initiatives these days. These Business Process Management initiatives are not necessarily related to manufacturing. Many of the BPM's that use Six Sigma in today's world include call centers, customer support, supply chain management and Project Management.
Lean Six Sigma :
Some Six Sigma practitioners have In recent years combined Six Sigma ideas with lean manufacturing to invent new a methodology. This new methodology is called Lean Six Sigma.
Key Elements of Six Sigma :
Customer requirements, design quality, metrics and measures, employee involvement and continuous improvement are main elements of Six Sigma Process Improvement.
Customer Satisfaction :
Defining Processes and defining Metrics and Measures for Processes
Using and understanding Data and Systems
Setting Goals for Improvement
Team Building and Involving Employees
Involving all employees is very important to Six Sigma. The company must involve all employees. Company must provide opportunities and incentives for employees to focus their talents and ability to satisfy customers.
Defining Roles: This is important to six sigma. All team members should have a well defined role with measurable objectives.
A Sound-bite Summary of Six Sigma Basics:
Philosophy – Process inputs control the outputs and determine their level of quality.
Focus – An unending quest for improving business processes.
Methods – Known as DMAIC (define, measure, analyze, improve, and control) and DMADV (define, measure, analyze, design, verify).
Measure of Success – Ultimately reducing defects to 3.4 per one million opportunities.
Drive – Six Sigma is fueled by people with a hunger for constant improvement.
How Companies Benefit from Six Sigma :
Six Sigma turns an organization's employees into quality improvement experts and equips them with principles and tools to solve quality problems by reducing defects. A lower defect rate helps companies produce more goods or services at a lower cost – all while increasing overall profitability.
Description :
This online course explains the concepts, strategies, tools, and techniques needed to complete process improvement projects and will also prepare you to take MindEdge's Six Sigma Green Belt certification. The course is divided into eight modules that explain key foundational Six Sigma information, the five steps of the DMAIC methodology, and demonstrate how a Six Sigma approach can benefit your organization.
Course assignments detail the tools and skills you will implement to apply a Six Sigma approach to process improvement activities, and show you how to contribute as an important member of improvement teams. What you learn can be applied to any industry or business sector.
Topics to be covered in the Blog:
What is Six Sigma?
Features of Six Sigma
Key concepts of Six Sigma
Myths about Six Sigma
Benefits of Six Sigma
Origin of Six Sigma
Six Sigma Key Elements
Key concepts of Six Sigma :
1. The attributes that are considered highly important by a customer should be set as Critical to Quality.
2. There are certain defects where we fail to fulfill customer expectations.
3. What could be the outcome of a process?
4. Delivering more consistent processes that result in stable operations.
5. Understand and implement what customer wants and feel that is Variation.
6. Focus on Six Sigma design to meet varied customer needs and also define the capabilities of processes.
Myths about Six Sigma :
The concept was discovered to eliminate defects only.
Six Sigma is a process for engineering and production.
This is not possible to apply six-sigma to other engineering activities.
The concept is based on typical statistics.
This is just the training.
Benefits of Six Sigma :
The six major benefits of the concept are given as below –
1. The success is more sustained
2. The performance goals are set for everyone
3. More customer satisfaction
4. The rate of improvement is accelerated
5. The cross-pollination and the learning are promoted
6. Able to execute more strategic changes.
Origin of Six Sigma :
The concept was discovered by Motorola in the 1980s due to increase in product failures and defects. The thoughts of Bill Smith did a magic but he soon died of a heart attack in Motorola Cafeteria in 1993. It is based on many quality management theories for the delivery of an error-free product at the client end.
Six Sigma Key Elements :
Customers will define the quality in terms of reliability, performance, costs, deliveries, time frame, services and more.
A Process is defined as the series of steps that are undertaken to design a product or service as per customer needs and expectations. The four pillars of the process include – input, steps, output, and feedback. The process followed by Six Sigma is DMAIC whose meaning is Define, Measure, Analyze, Improve, and Control.
Employees are involved in the Six Sigma program and focus on their capabilities to satisfy customers at a larger extent.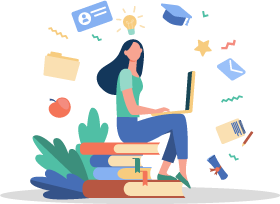 Get Six Sigma Training from Real Time Experts
Instructor-led Sessions
Real-life Case Studies
Assignments
Explore Curriculum
Six Sigma Tutorial Guides – Design :
DFSS is business process methodology that makes sure that every new product is designed as per customer needs and expectations and that products are already at six sigma levels or not. For this purpose, the organizations will be using a variety of tools like QFD or FMEA that would help in measuring the quality standards as defined by the customers. These tools can also be used to give an entirely new category of products for customers.
With the help of DFSS, you can always improve the current service lines or product standards. If you wanted to implement the DFSS then the business system should be sure of customer requirements at the first level. SO, we can say that DFSS is simply used to design a new product or service as per customer expectations. Let us now see DFSS tools and how are they helpful for some organization.
What are the five phases of Six Sigma?
Define :
In this phase the boundaries for the process being analyzed are set and the expectations or desired performance for that process are defined from a customer perspective. This is to ensure a change does not degrade the customer experience, but instead enhances it.
Measure :
In this phase the current performance of the process, product or service is measured to determine what is actually occurring, especially from a customer perspective. This is to ensure the analysis and solution are based on actual performance, not theoretical or anecdotal information.
Analyze :
In this phase the process, product or service is analyzed using the measured data to determine the source or sources of the variation that are causing the problem. This is to ensure the true root cause(s) is identified and not just a symptom.
Improve :
In this phase the possible changes to the process, product or service are assessed and a solution set of changes is designed and tested. This is to ensure the solution creates the desired effect and that the variation is reduced or eliminated.
Control :
In this phase the changes are implemented, the supporting systems are also updated and the process, product, or service is put under control – normally statistical process control – to ensure the solution is fully implemented in a sustainable manner and to identify if performance starts to degrade.
The methodology of Six Sigma will work with any process, product or service that has a definable performance goal and measurable characteristics, because the methodology heavily relies on data.
Similarities of Lean and Six Sigma :
1. Both rely on a definition of value that is based upon the customer experience. The customer is king (or queen).
2. Both use a process flow mapping approach to understand the process. Even when the analysis is based upon a product or service, there is a process that is associated with creating and delivering that product or service.
3. Both rely on data for determining current performance and for determining the impact of future performance. The data collected in a Lean Six Sigma project can often be used to support both Lean analysis and Six Sigma analysis. The reliance on data helps to ensure that the true root cause is identified.
4. Both are applied using improvement projects that typically will be implemented by a small cross-functional team. The duration of the project and the size of the team will depend upon the scope and scale of the process, product or service being analyzed for improvement.
5. Both have migrated beyond the manufacturing operation and are now used for all functions and for all internally facing and externally facing processes. They are also used in all industries including industrial, consumer, government, education, and nonprofits.
6. Improvements based upon using either approach will normally both reduce waste and reduce variation. Removing wasted steps and activities (muda) eliminates sources of variation, and removing variation eliminates wasted process capacity and steps associated with accommodating the variation (mura and muri).
7. However, there are some differences in the two approaches. These differences do not create a conflict, rather they provide multiple paths that can be used to reach a similar destination. A Lean Six Sigma project should let the nature of the defect, as defined by the customer value, and the current state of the process, product, or service dictate which sets of tools are most appropriate. The final solution is often a hybrid combination of both Lean improvements and Six Sigma improvements.
What is the difference between Lean and Six Sigma?
1. Different focus for problem identification – Lean is focused on waste (muda, mura, muri) and Six Sigma is focused on variation, any deviation from the target performance.
2. Different types of techniques – Lean primarily uses visual techniques for both analysis and solution creation that are supported with data analysis. Six Sigma primarily uses statistical techniques for analysis and solution creation that are supported with data visualization. This leads to a myth that Lean is easier than Six Sigma, because the visual analysis of Lean is easy to understand, while many people are intimidated by Six Sigma's numerical analysis. The reality is that both types of analysis are easy to perform with today's statistical support tools.
3. Different types of documentation for the solution – The Lean solution is documented with a revised value stream map that leads to changes in workflows and often changes in work instructions at many of the steps in the process. The Six Sigma solution is documented with changes in setup procedures and the control plan for monitoring the process and responding to variation. It will also impact work instructions and frequently leads to changes in the measurement approach or systems.
What are Six Sigma Belts?
Master Black Belt: Train and coach Black Belts & Green Belts and develop metric standards as well as project or workflow direction; functions as six sigma consultant for the company.
Black Belt: Project leaders, experienced in problem-solving and lead six sigma project teams.
Green Belt: Assist Black Belts with data collection and analysis.
Yellow Belt: Project team members tasked with reviewing process improvement.
White Belt: Freelancers working with the teams but not a part of the organization's workforce.
Brown Belt: A Green Belt who has passed the exam for a Black Belt but hasn't completed any projects since.
How Six Sigma Practitioners Use Smartsheet :
Six Sigma practitioners focus on process to effectively manage projects. But even with the right processes in place, top project managers know it's essential to have the right tools to manage the actual work.
One such tool is Smartsheet, a work management and automation platform that enables enterprises and teams to work better. Whether orchestrating simple tasks or complex portfolio management, top project managers rely on Smartsheet to align the right people, resources, and schedules to get work done.
Easily create, track, and manage project plans and schedules. Hold yourself and your team accountable on tasks, and ensure nothing slips through the cracks. Enhance reporting with rich, real-time metrics to elevate visibility across projects. And, connect planned and actual spend with team activity to maintain transparency.
The Improve Phase :
Having identified and verified ways that support cost is driven by staffing ratios, process factors like transfers and callbacks, and the proportion of phone and web traffic, the Six Sigma project team of the IT services business began identifying and selecting among solutions. It had entered the Improve phase
1. Identify Solution Alternatives to Address Critical X's: Consider solution alternatives from the possibilities identified earlier and decide which ones are worth pursuing further.Work done during the Analyze phase identified several areas of prospective improvements that could deliver project results. The solution alternatives were:The team began to think through how each of these alternatives would work – how it would compare/contrast with the current state, and what the costs, benefits and risks are regarding each CTQ for each of the following stakeholders?To understand and compare each solution alternative, the team realized it would need to describe and characterize each of them with respect to the key requirements.
2. Verify the Relationships Between X's and Y's: What are the dynamics connecting the process X's (inputs, KPIVs) with the critical outputs (CTQs, KPOVs)?For each solution alternative, a sub-team worked through a series of comparisons and characterizations in order to check and quantify the key X-Y relationships that could be exploited for that alternative. Each group began by determining the magnitude of the potential business benefit. To do that, it was necessary to know the X-Y relationship, known as the "transfer function." If the potential benefit appeared to be significant, then the group had to evaluate how the improvement might be implemented, and what it would cost. Obviously the alternative passed if benefits meaningfully exceeded the likely cost of the improvement. If not, it was eliminated.
The staffing option is an illustration of the process used. To examine the other options, the team followed similar thought processes, but perhaps applied a somewhat different combination of tools.
3. Select and Tune the Solution: Using predicted performance and net value, decide what is the best solution alternative.The team did not pursue tuning the solution in the context of this project, although it recognized there might be opportunities to further optimize performance of the web component.
Based on everything the team had learned, it recommended:
Start with staffing (the "quick fix"). It is the fastest and surest way to stem the erosion of business growth. ("We recognize it is costly and not highly scalable (to other centers, other languages, etc.). This should be a first step, with the hope that it can be supplanted as the solution elements in other recommendations reduce staff needs.)
Web service percent. Begin right away tracking the call volume and customer satisfaction with this service mode.
Transfer and callback reduction. Start right away. This is a "no brainer" net benefit that should work well in parallel with the first two solution elements.
4. Pilot / Implement Solution: If possible, pilot the solution to demonstrate results and to verify no unintended side effects.
1. Identify Solution Alternatives to Address Critical X's :
The team developed a plan for the pilot program in staff training that addressed the practical considerations for success.
1. Preparation and deployment steps for putting the pilot solution in place.
2. Measures in place to track results and to detect unintended side effects.
3. Awareness of people issues.
Details of the plan for the Monday staffing pilot program included the following elements:
X's to adjust: Staffing level (add five for pilot, full increment to wait for evidence plan works)
Y's to measure for impact and unintended side effects:

Wait time, v/s ratio, customer satisfaction, transfers, callbacks, service time.
Compare "new staff" versus "old staff" (hypothesis test).
Measure monthly to observe learning curve effect, if any.

Measurement system issues: Revise existing sampling plan and data collection process to distinguish new staff from old staff.
Because the current customer satisfaction sampling gives only 1 data point per month (not enough to see a change), arrange a special sample – 5 per day for the first 60 days of the pilot (80 percent from existing staff, 20 percent from new staff).
People and logistics issues: Communicate what is happening and why. Emphasize evaluation is not of individuals, only overall impact.
Six Sigma – Summary
1. Six Sigma is a philosophy of quality improvement.
2. Six Sigma is 3.4 defects in one million opportunities (DPMO).
3. Components of Six Sigma are Customer, Process, and Employees.
4. Six Sigma implementation requires the following roles −

Business Leader
Sponsor
Black Belt
Master Black Belt
Green Belt

5. The generic cycle of Six Sigma includes the following phases: Define, Measure, Analyze, Improve, and Control.
Six Sigma Sample Resumes! Download & Edit, Get Noticed by Top Employers!
Download
Final Takeaway:
In a nutshell, Lean methodology aims at waste reduction in process, while six sigma aims at reduction of process variation. However, both the approaches go hand in hand to realize the full potential of process improvements. An integrated approach of lean six sigma helps improving process efficiency, optimizing resources and increasing customer satisfaction, while improving profits and curtailing cost.
Hope, now you understand the differences between these three management approaches. They have their benefits when applied to different business processes. They improve the quality of existing processes and make you a better manager.
Are you looking training with Right Jobs?
Contact Us