ITIL 4 vs ITIL V3: What's New?
Last updated on 28th Sep 2020, Artciles, Blog
IT is at the core of every business in today's world. This update will allow ITIL to reflect the fast-paced and complex environment we live in, and new ways of working and emerging practices, all of which are essential not only for ITSM professionals, but also for a wider range of professionals working in the digital transformation world.
The purpose of ITIL 4 is to provide organizations with comprehensive guidance for the management of information technology in the modern service economy.
ITIL 4 will evolve to provide an end-to-end IT/Digital Operating Model, covering the full delivery (and sustaining) of tech-enabled products and services, guiding how IT interfaces with, and even leads, the wider business strategy.
Subscribe For Free Demo
[contact-form-7 404 "Not Found"]
WHAT'S NEW?
ITIL® 4 has a series of new characteristics:
Holistic approach
ITIL 4 emphasizes a holistic approach by defining dimensions of service management that are collectively critical to the effective and efficient facilitation of value for customers and other stakeholders in the form of products and services. They consider elements such as organizations and people, partners and suppliers, information & technology and value streams & processes, all of which are relevant not only to IT services, but to IT service management as well.
Service value system
ITIL has evolved beyond the delivery of services to providing end-to-end value delivery. The focus is now on the co-creation of value through service relationship.
The updated framework will focus on facilitating value co-creation via a service value system (SVS). The SVS represents how different components and activities can work together, in any type of organization, to facilitate value creation through IT enabled services. In ITIL 4, customers are an essential element in the process of creating value.
Service value chain
Incorporated within the SVS is the service value chain (SVC). The service value chain is the set of interconnected activities that, when sequenced in the right way, provides an operating model for the creation, delivery, and continual improvement of services. The service value chain allows an organization to define a number of variants of these sequences known as value streams, of which the v3 service lifecycle is one such example. The service value chain is flexible and can be adapted to multiple approaches, including product-focused delivery teams, DevOps, and centralized IT. The adaptability of the value chain enables organizations to react to changing demands from their stakeholders in the most effective and efficient ways.
ITIL practices
What is currently known and described in ITIL v3 as ITIL processes will be a fundamental part of ITIL 4 framework and will expand their architecture to also consider other elements such as roles, skills, people and resources. These will be referred to as ITIL practices in ITIL 4. The ITIL practices described in ITIL 4 will maintain the value and the importance provided by the current ITIL processes, whilst at the same time expand to be integrated to different areas of service management and IT, from demand to value. The ITIL 4 framework will reinforce a flexible and non-siloed approach for the application of ITIL practices.
Integration with other practices and new ways of working
ITIL 4 will reflect other frameworks and integrate with new ways of working including Agile, DevOps, Lean, IT governance and leadership. It will provide the flexibility needed to adopt and adapt what is relevant to each business and organization while reinforcing the fundamentals for delivering IT service quality. All of this sets ITIL and service management in a strategic context, bringing together ITSM, Development, Operations, business relationships and governance in a holistic approach. This is a truly integrated model for digital service management.
Guiding principles
The ITIL guiding principles, firstly introduced in ITIL Practitioner, will be at the core of ITIL 4. They will evolve to keep providing guidance to organizations in their work as they adopt a service management approach across the organization and adapt ITIL guidance to their own specific needs and circumstances, including continual improvement at all levels.
Four dimensions
To support a holistic approach to service management, ITIL also defines four dimensions that collectively are critical to the effective and efficient facilitation of value for customers and other stakeholders in the form of products and services. The four dimensions represent perspectives which are relevant to the whole service value system. All apply to both service management and to the services being managed across the whole organization.
ITIL 3 vs. ITIL 4 – The main differences
The main difference in ITIL 4 is its approach to IT Service Management. ITIL 4 places emphasis on adaptability to changes in the business and technology, by incorporating Agile, DevOps, and Lean concepts with traditional ITIL best practices to make an ITSM framework better equipped to evolve along with the industry.
Another significant change is the addition of the Service Value System. The SVS shifts the focus to value creation, from ITIL v3's focus on the services themselves. The reasoning for this change is that by focusing on value creation, IT Service Management activities will now work in conjunction with other activities throughout the business, thereby promoting holistic systems thinking, breaking down silos, and encouraging collaboration.
Overall, ITIL 4 updates and modernizes existing ITSM knowledge; but it does retain many relevant aspects of previous ITIL versions. The table below summarizes some of the notable differences between the two versions.
| Framework Area | ITIL v3 | ITIL 4 |
| --- | --- | --- |
| Service Lifecycle to Service Value System | Service Lifecycle: Five phase service-focused | Service Value System (SVS) |
| Processes to Practices | 26 processes grouped across the five areas of the service lifecycle | 34 practices grouped under three categories (General, Service, Technical); includes many of the previous 26 processes |
| ITIL Guiding Principles to 7 Guiding Principles | 9 principles first introduced in ITIL v3 (2011) under ITIL Practitioner only | Condensed down to seven principles included in the Foundation level as a core element |
| The 4 Ps to the 4 Dimensions | The 4 Ps of Service Design for holistic design: People, Partners, Products, Processes | The 4 Dimensions of Service Management support a holistic approach to Service Management: Organizations & People, Information & Technology, Partners & Suppliers, Value Streams & Processes |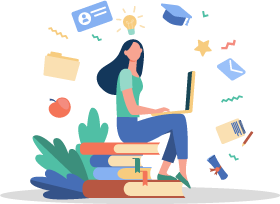 Get JOB Oriented ITIL Certification Training By Industry Experts Trainers
Instructor-led Sessions
Real-life Case Studies
Assignments
Explore Curriculum
ITIL V3 26 Processes Vs ITIL V4 34 Practices
| ITIL V3 Processes | ITIL V4 Practices |
| --- | --- |
| Service Strategy | Architecture Management |
| Demand Management | Continual Improvement |
| Service Portfolio Management | Information Security Management |
| Financial Management | Knowledge Management |
| Business Relationship Management Service Design | Measurement and Reporting |
| Service Catalog Management | Organizational Change Management |
| Availability Management | Portfolio Management |
| Information Security Management | Project Management |
| Service Level Management | Relationship Management |
| Capacity Management | Risk Management |
| Design Coordination | Service Financial Management |
| Supplier Management | Strategy Management |
| IT Service Continuity Management Service Transition | Supplier Management |
| Transition Planning and Support | Workforce and Talent Management Service Management Practices |
| Change Management | Availability Management |
| Change Evaluation | Business Analysis |
| Release and Deployment Management | Capacity and Performance Management |
| Service Assets & Configuration Management | Change Control |
| Service Validation and Testing | Incident Management |
| Knowledge Management Service Operation | IT Asset Management |
| Access Management | Monitoring and Event Management |
| Event Management | Problem Management |
| Service Request Fulfillment | Release Management |
| Incident Management | Service Catalog Management |
| Problem Management Continual Service Improvement | Service Configuration Management |
| The Seven-Step Improvement | Service Continuity Management |
| – | Service Design |
| – | Service Desk |
| – | Service Level Management |
| – | Service Request Management |
| – | Service Validation and Testing Technical Management Practices |
| – | Deployment Management |
| – | Infrastructure and Platform Management |
| – | Software Development and Management |
ITIL V3 vs ITIL V4 Qualification Roadmap
| ITIL V3 Four P's | ITIL V4 Four Dimensions |
| --- | --- |
| Foundation | ITIL Foundation |
| Practitioner | ITIL Managing Professional |
| Intermediate (Service Lifecycle and Service Capability categories) | ITIL Strategic Leader |
| Expert | ITIL Master |
| Master | – |
ITIL Sample Resumes! Download & Edit, Get Noticed by Top Employers!
Download
This brings us to the end of this article on ITIL® V3 vs ITIL® V4.
If you found this 'ITIL® V3 vs ITIL® V4' article relevant, check out the ITIL® Certification Training by Edureka, a trusted online learning company with a network of more than 250,000 satisfied learners spread across the globe. This course is designed to give you the right expertise and skills that provide a modular approach to the ITIL® framework and consists of various aspects of ITIL® best practices like ITIL® service operation and design.
Are you looking training with Right Jobs?
Contact Us