How To Become a Blockchain Developer?
Last updated on 01st Oct 2020, Artciles, Blog
Who is a blockchain developer?
Before you start your journey of becoming a blockchain developer, we need to go through the definition of a blockchain developer.
"A blockchain developer is a developer that takes care of optimizing and developing blockchain-related dApps, smart contracts, protocols, and architecture."
It is a responsible position which requires attention to detail, knowledge, and ability to overcome challenges.
Subscribe For Free Demo
[contact-form-7 404 "Not Found"]
Types of blockchain Developers
Just like other technologies, there are different types of blockchain developers. They are as follows:
Core Blockchain Developers
Blockchain Software Developers
Each type of developer has its specific type of role. Let's go through them in detail.
Core Blockchain Developers
The core blockchain developers are responsible for architecture development. They design the protocols required to run a blockchain solution successfully. The other vital aspects that you need to take care of include the consensus protocol design and making high-level decisions.
To get a clear understanding, let's list the key responsibilities of a core blockchain developer.
Understanding and implementing blockchain features and functionality
Designing blockchain protocols, consensus protocols
Designing security for the network
Ensure the network works as intended.
Blockchain Software Developer
Blockchain Software Developer works differently. His role is to develop and implement the blockchain using the designs created by the core blockchain developers.
Blockchain software developers develop decentralized applications(dApps). To get a clear understanding, let's list blockchain software developer responsibilities below.
Use designs to implement smart contracts
Develop the backend and frontend of dApps
Ensure that dApps are running as intended
Look after integration with other services and apps
How to become a blockchain developer
With a clear understanding of what a blockchain developer is, its role types, responsibilities, and technical skill-set, it is now time we go through the steps to become a blockchain developer.
Step 1: Learn basics
Like every other technology out there, you need to start from the basics.
This includes blockchain basics concepts, ideas, and architecture. Learn about decentralization, its public and private approach, the use of consensus in achieving decision making in the network, and so on.
Also, go through blockchain glossary, and you will be able to understand most of the essential concepts.
You should also keep a tab on the principles of blockchain.
The basics also include getting familiar with popular blockchain development tools. Apart from the technical aspects, you should also get yourself familiar with the market. Learn about ICOs and cryptocurrencies.
Apart from that, also dive deep into cryptography and make sure that you understand all the major cryptographic algorithms used by popular blockchain solutions.
Lastly, you should learn about the blockchain ecosystem. Blockchain has grown a lot in the past few years, so its ecosystem. Learn about the following, and you are good to go!
Enterprise blockchain platforms
Blockchain as a Service(BaaS) such as Hyperledger, Quorum, Corda and Ethereum Enterprise
Learn about popular dApps
Step 2: Learn how the blockchain process works
Incredible, if you think you understood step 1, now it is time to move a little deeper.
With basics complete, now you need to get familiar with real-world implementation. It is easy to find learners or developers who call themselves blockchain developers, but have not developed anything in reality.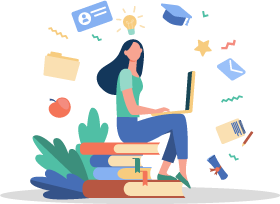 Attend Hands-on Blockchain Training from Real-Time Experts & Build Your Skills
Instructor-led Sessions
Real-life Case Studies
Assignments
Explore Curriculum
To get started, you need to start with an exchange of your choice. By working through basic cryptocurrency, you will be able to appreciate what blockchain has to offer.
Remember, cryptocurrency is just one use-case of blockchain. It is the first use-case of blockchain.
Even though we do not recommend investing or trading, you should try out buying some cryptocurrency and storing them in an offline wallet.
By going through the whole process, you can understand how cryptocurrency, one of the most significant use-cases of blockchain works.
To store the coins, you need to create wallets. They are digital and can be created easily. But, do ensure that you know about private keys and its safety.
Step 3: Start coding — Learn from blockchain tutorials
With a strong fundamental and practical understanding of cryptocurrency, it is now time to dive deep into coding.
For beginners, we recommend learning Solidity. It will help you create and developer dApps and smart contracts on Ethereum blockchain.
You may also want to dive deep into the open-source code of different blockchain platforms. Most of the blockchain platforms or solutions are open source, and hence the code is readily available for scrutiny or learning.
However, creating or maintaining an open-source blockchain is not easy. It requires you to overcome challenges such as security, performance, resource management, and isolation.
In short, you need to do the following.
Create a simple block
Create a blockchain out of it
Understand what is genesis block and implement it
Adds the blocks to the blockchain
Validate the chain
Use it by doing test runs.
If you do everything correct, you will have a basic working blockchain!
Step 4: Learn Smart Contracts
Smart contract is also one of the vital blockchain concepts that you need to learn. It is a computer protocol similar to legal contracts in real life.
You can use it to automate or add functionality to your dApps. A smart contract needs to have three main features, including deterministic, terminable, and isolation.
Step 5: Read Blockchain Related Content
Keep reading blockchain-related content. Many websites offer high-quality, blockchain content. We recommend checking out BlockGeeks and 101Blockchains.com.
Step 6: Keep improving
There is no end to learning. We recommend you to keep learning.
You can also subscribe to Education Ecosystem Blog as we will cover blockchain and cryptocurrency in-depth in the future.
Blockchain Sample Resumes! Download & Edit, Get Noticed by Top Employers!
Download
Conclusion
The best way to become a blockchain developer is to work on real projects. That's why we recommend you to check out companies that are hiring blockchain developers.
There is a massive demand for blockchain developers, and if you know your craft well, you are bound to get a good start.
A good starting point is to join a programmer's community and always be on the lookout for an opportunity. You can join communities like Reddit, GitHub, and StackExchange.
Are you looking training with Right Jobs?
Contact Us