What is Certified Scrum Professional (CSM)?
Last updated on 14th Oct 2020, Artciles, Blog
Scrum is part of the Agile practice of problem solving.1 For example, a team is brought together to work collaboratively to solve a problem or create a new product to meet a specific need or set of specifications. Agile involves the values and principles that will guide the team. The Scrum method takes Agile a step further to increase company productivity and product quality. Rather than the traditional "waterfall" approach to product development, in which the development trickles down from a product manager, a Scrum approach involves working collaboratively with a team to determine the approach to a problem, outline deliverables and assign tasks.
The Scrum process is designed to be circular in nature. The Scrum Team is charged with continually evaluating and adapting a product or solution to remove any bugs and increase the quality of the final deliverable.
Subscribe For Free Demo
[contact-form-7 404 "Not Found"]
Scrum Team
The Scrum Team consists of 5 to 9 people who work collaboratively on a project or problem to generate the deliverable product or project components. Scrum teams often bring together people of different disciplines and departments to increase collaboration and to ensure that the team has all of the skills and expertise it needs to resolve a problem or deliver a product without depending on outside people or departments.
There is no "leader" in a Scrum Team. Instead, team members work together to decide how to progress with the project and set their own rules for the team's operation. The team meets daily during the Scrum period to touch base on progress or issues.
Scrum Master
The Scrum Master is the peer facilitator of the Scrum Team. The Scrum Master may facilitate meeting times, discussions and communication among the Scrum team members as well as address any obstacles the scrum team or process faces. The Scrum Master is also responsible for the optimal functioning of the team by ensuring that the Scrum method is being properly used.
Become A Professional Scrum Master
It is not mandatory that you take a Scrum.org Professional Scrum training class to take one of our assessments, although it is highly recommended. We believe that certification is more than just a way to show that you attended a class and that is why Scrum.org Professional certifications are so highly regarded in the industry. Therefore, we make assessments available to anyone as a way for you to demonstrate your knowledge and understanding of the role of Scrum Master in detail. Each Scrum.org training class includes a free attempt at the corresponding assessment.
Those that pass any of the three levels of PSM assessments will receive the corresponding industry recognized certification. Search the list of existing PSM holders here or see a breakdown on how many people hold certifications.
Product Owner
The Product Owner acts as the primary stakeholder in the product development. In many situations, the Product Owner represents the customer. The Product Owner provides vision for the product and outlines the product's specifications or the needs that the product will meet. Working with the Scrum Team, the Product Owner outlines the functionality of the product, which is transcribed into a Product Backlog that outlines everything that needs to be done to deliver on the final project.
Who should undergo training and certification in Scrum?
There are many types of professionals who could benefit from receiving Scrum training and certification. Most people choose to become certified in Scrum because they are working for a company that employs Scrum methodology and either the company encourages Scrum training or the employee wants to play a more active role in the Scrum process and progress within the company.
It also can be beneficial to seek a Scrum certification for those who work in fields that frequently use Scrum. Agile methods are increasingly popular with employers. Having a Scrum certification can make you more relevant in your field and increase your value to employers. Some companies are now specifically hiring for Scrum Master positions or seeking Scrum Masters to serve as project managers. For those who have experience within a field and with implementing Scrum methods, earning a Scrum certification can position them to take a leadership role.
It can also be beneficial for business owners or managers who want to see a change in their organization to become trained and certified in Scrum. Scrum training allows business owners or managers to implement the problem-solving methods of Scrum to increase the company's productivity, connectivity and product quality.
What is Advanced Certified ScrumMaster (A-CSM)?
Advanced Certified ScrumMaster (A-CSM), is a certification from Scrum Alliance, that builds on the Certified ScrumMaster (CSM) knowledge. A-CSM focuses on the next-level of skills and experience that agile professionals need as they dig into more challenging issues. The A-CSM certification, and our course were designed to help:
Facilitate better dialogue between the Product Owner, team members, customers, stakeholders, and executives.
Respond confidently when encountering resistance to change, lack of engagement, low motivation, and unavailability of key people.
Increase engagement to encourage greater accountability, commitment, and buy-in.
Understand how to have valuable agile scaling conversations.
Read all of the A-CSM Learning Objectives.
In order to achieve the A-CSM certification, you must complete both the A-CSM training class and document your experience as a ScrumMaster. The A-CSM is an advanced course on the path to certification as a Certified Scrum Professional. Read more about the A-CSM and Scrum Alliance Certification process.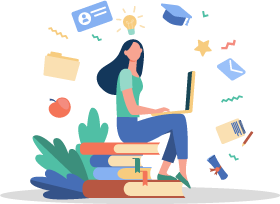 Be An Expert in Scrum with Hands-on Practical Scrum Master Certification Training
Instructor-led Sessions
Real-life Case Studies
Assignments
Explore Curriculum
What to Expect
We take training and learning seriously and take your decision to spend time advancing your skills and improving yourself seriously. As such, we use the latest training approaches and techniques, and bring energy and fun, to ensure you have the best possible experience and learn as much as possible.
Brain-based training to dramatically increase learning and retention (all instructors are Certified in Training From the Back of the Room training)
Expect to be challenged and look at ways you need to change to help others improve
Opportunities throughout the course to focus on your real-world situations
Advanced and cutting-edge skills and techniques to deal with the specific challenges you are facing
In-depth engagement with your instructors and fellow attendees. If you are looking for a dry lecture, this class is NOT for you!
Interactive, fun, and experiential learning — increasing safety and retention — laughing helps learning
What will you Learn:
To Facilitate dialogue between the Product Owner, tram members, customers, stakeholders, and executives.
Respond confidently when encountering resistance to change, lack of engagement, low motivation, and unavailability of key people.
Help your company adopt Scrum and support executives committed to Agile values.
Remove impediments that prevent long-term, deep adoption of Scrum and Agile practices by all parts of the business.
Explain the value of Scrum and Agile process to skeptics.
Increase developer engagement to encourage greater accountability, commitment, and buy-in.
Extend the impact of Scrum throughout the organization.
Scale Scrum and Agile beyond a single team.
Leverage your learning to gain recognition and status as the local Agile expert in your company.
Agile SCRUM Master Sample Resumes! Download & Edit, Get Noticed by Top Employers!
Download
You will also get:
Course delivered by experienced Certified Scrum Trainers (CSTs)
Intensive exercises to give practical knowledge of Scrum tools and techniques
Reference material to advance further into the ScrumMaster role and the A-CSM Certification
You can download soft copy of the courseware shared directly by Scrum Approved Trainer.
Training workbook and supplies
You will also get 16 PMI PDUs and 16 Scrum Alliance SEUs
Are you looking training with Right Jobs?
Contact Us