CISSP
Last updated on 29th Sep 2020, Blog, Tutorials
CISSP- full form Certified Information Systems Security Professional is considered as a quality standard in the field of information security.
This Cyber certification is offered by (ISC)2 which is an international non-profit organization with more than 200k certified members. The certification was introduced in 1994 and is the most required security certification on Linkedin. The exam is available in 8 languages at 882 locations in 114 countries. The certification meets ISO/IEC Standard 17024.
Today, many IT security professionals prefer CISSP certification training. It provides information security professionals with an objective to measure competence and a globally recognized standard of achievement.
Important Domain of CISSP Certificate
A domain is a broad topic that you need to master to ace the CISSP certification exam. Here are the important CISSP Domains:
Subscribe For Free Demo
[contact-form-7 404 "Not Found"]
Domain 1. Security and Risk Management
Domain 2. Asset Security
Domain 3. Security Architecture and Engineering
Domain 4. Communication and Network Security
Domain 5. Identity and Access Management (IAM)
Domain 6. Security Assessment and Testing
Domain 7. Security Operations
Domain 8. Software Development Security
Skills developed after CISSP certification
At the end of the CISSP certification course you will be:
1. You should be able to define the architecture, design, and management of the security of your organization.
2. You will acquire the related knowledge and skills to become a qualified CISSP certificated professional.
3. Develop working knowledge in the 8 domains recommended by the CISSP Common Body of Knowledge(CBK)
4. Learn about Access Control Systems, Security, and Methodology of Software
5. Able to optimize of Security Operations
Who should do a CISSP certification?
CISSP certification training is important for the following professionals:
1. Chief Information Security Officer
2. Director of Security
3. Network Architect
4. Security Consultant
5. Security Manager
6. Security Auditor
7. Security Analyst
8. IT Director/Manager
9. Managing Cloud security
10. Security Systems Engineer
How to become CISSP certified?
Here are some steps that you need to follow to become a CISSP certified professional.
Step 1) Understand Exam Format:
1. CISSP English is a CAT (Computer Adaptive Test) with 100 to 150 questions. You get 3 hours to take the exam. You need to score 700 out of 1000 to be certified.
Step 2) Match the Eligibility Criteria: Key prerequisites
1. You need at least 5 years cumulative paid full-time work experience in at least two domains of the CISSP Common Book of Knowledge.
2. Getting a 4-year college education degree or a regional equivalent of a CISSP credential from the (ISC)2 approved list. This helps you to satisfy 1 year of the required experience.
3. If you don't have the needed experience to become a CISSP professional, you can become an Associate of (ISC)2 by passing the basic level the CISSP examination.
4. The Associate of (ISC)2 will then get 6 years to earn the 5 years required experience.
5. Once you get the certification, you should recertify it after every 3 years. Recertification is accomplished by earning continuing professional education (CPE) credits and paying an annual membership fee.
Step 3) Take the Training:
1. Next, you need to enroll yourself in a CISSP training program to get a comprehensive understanding of the course modules. It helps you to pass the exam successfully and allows you to reduce your exam preparation stress.
2. Moreover, a certified instructor will guide you regarding the certification exam. You can also take the help of the CISSP training material available to get success in this exam.
Step 4) Generate your own Pearson VUE Account:
1. To prepare yourself for the CISSP exam you need a Pearson VUE account for a real evaluation of your gained knowledge. In the Pearson VUE site, you will find details regarding the testing locations, policies, accommodation, etc.
Step 5) Register to Plan Your Exam:
1. Now processed with the registration, for which you will have to complete the examination agreement.
2. You need to verify the truth of your assertions regarding your professional experience. You will also require to legally commit to the (ISC)2 code of ethics. Here, you will also need to pay your requested fee for your CISSP exam.
Step 6) Take the Exam:
1. Clear the CISSP certification exam to judge your skill and ability. Be focused and clear your CISSP certification exam.
Step 7) Take Your (ISC)² Code of Ethics Subscription:
1. Once you successfully pass the exam, you will have to subscribe to the (ISC)2 Code of Ethics to avail your CISSP certification.
Step 8) Get Yourself Endorsed:
1. Lastly, you need to endorse your application within nine months from the date of your exam. To verify your professional experience, an endorsement form needs to be finished and signed by an (ISC)2 certified CISSP cloud security professional. He or she should be an active member of the community.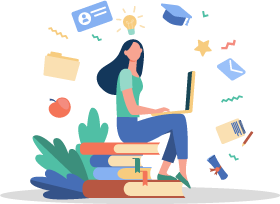 Get Hands-On Learning on CISSP Training
Instructor-led Sessions
Real-life Case Studies
Assignments
Explore Curriculum
Why become CISSP Certified?
Here, are Important reasons why should enroll for the CISSP certification course:
CISSP is an international certificate course, not specific to any country. This gives you global recognition.
After attending this training, you will have the technical knowledge, abilities, and skills to develop a holistic security program.
You can stand out from other CISSP certification candidates for a suitable job opening in the market for information security.
You will have access to valued career resources, that would include networking and exchange of ideas with peers.
It also gives you an opportunity to authenticate your skills and competence that you have gained through the years of experience in the cyber security world.
CISSP certification allows you to increase your credibility, and can provide you with a secure job.
You will expand your cybersecurity knowledge by enrolling in the CISSP certificate.
The CISSP certification confirms that you are capable enough of developing information security policies, standards, and procedures.
Allows you to join a professional organization and to link up with like-minded individuals.
Enjoy perks like a free subscription to InfoSecurity Professional Magazine, 50% of (ISC)2 textbooks, attend webinars, digital badges to showcase expertise.
Course Objectives of CISSP Certification
Here, are some objectives to get this certificate course:
1. Becomes familiar with the (ISC)2 Common Body of Knowledge (CBK) which includes some common terms, principles, lists, categories, etc.
2. Be familiar with the CISSP exam process.
3. You should be able to develop a study plan for taking and passing the exam experience.
4. Helps you to widen your knowledge of software security concepts and practices.
5. Become more marketable in a competitive workforce
6. Show your dedication to the security discipline.
7. Improves the credibility and value of the employees as the (ISC)2 security certifications are recognized internationally.
8. Increase credibility and goodwill for the organization when working with vendors and contractors.
9. Empowers you with a universal security language with industry accepted terms and practices.
Guide to ace CISSP certification
Here are some useful tips for getting CISSP certification.
1. Determine days you need to prepare for this exam from a local study group and discuss a difficult topic or questions with them.
2. You should focus on domains that you do not know or are weak.
3. Perfect yourself with a minimum of 50 questions per domain.
4. Reach your scores to a consistent 80%
5. You will mostly need two-three months of study to complete the CISSP course material.
6. Use multiple study resources, for example, Reference books, Learning materials, online eLearning and free test resources.
7. Prepare for the endorsement process.
8. Read the exam questions carefully, and first attempt questions for which you know the answers.
9. Watch the clock regularly as you need to attempt 250 questions and 6 hours maximum exam. Or 100 questions in 3 hours for CAT.
10. Remember that CISSP certification may still contain questions that you might think have been outdated in the real world.
Salary of CISSP certified professional.
According to a study of Global Information Security, CISSP certified professionals earn 25% more salary than their non-certified counterparts. It is among the list of top highest paying jobs by tech republic job trend survey.
Therefore, the salary of a CISSP security professional is much higher as compared to the others who are not certified. However, the pay scale may differ from region to region and country to country.
Certified Information Systems Security Professional (CISSP) Certification
Certified Information Systems Security Professional (CISSP) Certification is one of the most demanded certifications in information security. It is an independent information security certification governed by the reputed International Information Systems Security Certification Consortium (ISC)2. Professionals need to qualify the CISSP exam in order to achieve the CISSP Certification.
CISSP Exam
CISSP Exam consists of 250 multiple choice questions out of which 25 are pretest questions. The passing score for CISSP Exam is 700 out of 1000 and CISSP Exam duration is 6 hours. The CISSP Exam fee is $599.
CISSP Exam Eligibility Criteria
Minimum five years of direct full-time security professional work experience in two or more of the ten domains of the information systems, OR
Four years of direct full-time professional security work experience in two or more of the ten domains of the CISSP CBK with a college degree, OR
If you don't have experience, then become an Associate of (ISC)² by successfully passing the CISSP exam and earn six years of experience to become a CISSP
CISSP Exam Course Syllabus
The CISSP Exam includes ten domains as per the CBK – Common Book of Knowledge.
1. Access Control
2. Telecommunications and Network Security
3. Information Security Governance and Risk Management
4. Software Development Security
5. Cryptography
6. Security Architecture and Design
7. Operations Security
8. Business Continuity and Disaster Recovery Planning
9. Legal, Regulations, Investigations and Compliance
10. Physical Security
CISSP Sample Resumes! Download & Edit, Get Noticed by Top Employers!
Download
Benefits of CISSP Certification
Demonstrates working knowledge of information security
Offers a career differentiate, with enhanced credibility and marketability
Provides access to valuable resources, such as peer networking and idea exchange
Allows access to a network of global industry and subject matter/domain experts
Makes broad-based security information resources readily available
Provides a business and technology orientation to risk management