PowerApps Tutorial
Last updated on 18th Sep 2020, Blog, Tutorials
PowerApps is, fundamentally, a development platform for mobile and web apps. It allows "citizen developers" to reach capabilities that were once only reserved for high-end development tools. What's more, PowerApps is generally quite easy to learn. You can use it to swiftly take charge of your destiny as long as you make the correct decisions when it comes to structuring.
Microsoft launched the no-code / low-code rapid application development (RAD) platform in 2016 to help businesses avoid expense and time involved in custom software development. 6 months since the preview of the product, Power Apps witnessed tremendous growth in users amounting to 124,000. It is because RAD, Robotic Process Automation, Business Process Automation, etc. have gained tremendous popularity in recent years.
what is Power Apps?
Microsoft Power Apps is fundamentally a Platform as a Service (PaaS) that has entirely transformed the way developers build applications today. It is a low code application development platform for mobile and web apps to provide developers – regardless of their technical expertise – a way to quickly build business applications eliminating the need for the overall amount of coding required.
In simple words – Any employee/staff with little to no technical skills can now build custom business solutions apps in a matter of few days.
The Incredible Features of PowerApps
Build custom apps without coding
Easily integrates with other Microsoft Solutions
Securely store, manage, and retrieve data into apps with Common Data Service (CDS)
Leverages Artificial Intelligence (AI)
Mixed Reality (AR, VR) apps within days
Highly user-friendly interface
Cost-effective
Easy to connect to cloud services like Dropbox, SQL, Google Drive, etc.
The Business Benefits of Power Apps
Rapid software development
Microsoft PowerApps helps businesses speed up application development and empowers developers even with no technical expertise to develop custom apps and automate workflows. Mobile App Development Companies can now build high-functioning mobile apps in a matter of a few days that seamlessly work on any operating system and framework. Power Apps replaces time-consuming elements such as coding, UI, etc., with the drag-and-drop interface which eases the creation of fields, features, and functions.
According to research conducted by Forrester, with Power Apps and Flow (Power Automate), the average cost of application development is 70% lesser. The traditional application development process involves the use of several development tools, high developer skills, big-budget, and time due to benefits like no code maintenance, no application management, no professional service fees, etc.
One of the key roles Power Apps performs is process and workflow automation. Using PowerApps and Flow you can automate almost any business process both simple and complex. With PowerApps you can create apps for simple to complex functions and with Power Automate you can automate simple to complex manual tasks most common use cases involve document approval process automation, updating key business policies, adding document metadata, creating custom forms etc.
Business users of Power Apps estimate escalating savings of millions of dollars in the first three years of its adoption. According to Forrester, factors contributing to these huge savings are reduced IT efforts, streamlines business processes, replacing existing third-party applications that have high maintenance and license costs, and significant return on investments.
Subscribe For Free Demo
[contact-form-7 404 "Not Found"]
Power Apps and the Power Platform
Microsoft Power BI, Power Automate (Flow), and Power Apps together form the Power Platform. These three services provide a whole arena of tools to manage our digital workplace. Get deep business insights, automate workflows, and build rapid custom apps keeping data at the center. The roles these three perform are as follows:
Power BI – The business intelligence platform to find, gather, and analyze insights within an organization's data.
Power Automate (Flow) – Flow is all about automated workflows. It is a trigger-based system that automates notifications, alerts, communication, data gathering, etc.
Power Apps – Act, modify data and build custom business apps without the need for writing codes.
How to Build an App on Power Apps?
The best part about PowerApps is that building an app is incredibly easy. You can build an app in no time following the below steps:
Select a pre-built template inside Power Apps
Connect to your data source and import the desired data into the app
Drag and drop desired fields, forms, screens, videos, images, choice fields, etc. to create the app and functionalities it should perform
Once done, hit "Publish" and "Share" buttons to complete the app and share it with anyone
Learn how to build a canvas app or mode-driven apps.
When to use Power Apps – The Use Cases
Automate simple repeatable, frequent tasks
Integrate data sources and other digital workplace solutions like SharePoint, Outlook etc.
Create a Power App for SharePoint lists within SharePoint Online
Build your own apps to improve operations, productivity and boost agility
You want to make the most of Office 365 environment
You want to build quick solutions and apps to improve processes even without programming skills
What is the Power Platform for PowerApps?
The Power Platform is comprised of the Power BI, PowerApps, and Flow. Microsoft has been increasingly promoting this as a whole. These three services provide tools to manage our digital world where data is king and the basis of any enterprise process. Their applications are as follows:
1.You can display and analyze data with Power BI.
2.You can act and modify data with PowerApps.
3.You can automate data with Flow.
bulit_How Can You Use A PowerApp?
Currently, only people inside your organization will be able to use your PowerApps. A PowerApp can't be used by anyone outside your Office 365 tenant.
For anyone inside your organization, there are quite a lot of options to use PowerApps.
PowerApps can be used from any browser either desktop or mobile.
There is an Android and an Apple PowerApp app. You can launch and use any app you have access to from these apps.
PowerApps can be embedded and used in SharePoint, Dynamics 365 and Power BI.
To use a PowerApp from a browser, you'll need the web link for the app.To get the web link for any apps, you can go to the Apps tab ➜ select the app you want the web link for ➜ select the app Details. You can then copy and paste the web link URL from the details into any web browser to use the app.
Who can use PowerApps?
PowerApps can be used by any sort of industry, like Educational Places, Government Sectors, Corporations, Small scale companies, Startup Companies etc..
PowerApps is very simple to create and use. It doesn't require deep technical knowledge or programming skills. So, the students or mobile App development beginners can very easily develop their apps through PowerApps.
When to use PowerApps?
If you want to instantly publish apps to the web or mobile, you can use PowerApps
When done, get your app in people's hands. Publish it to your organization—no App Store is required. The app will run perfectly on the web and mobile, laptops, tablets, and phones.

If you have external data sources, you can turn your data into apps.
Connect to the existing data sources and services, like Excel files, SharePoint lists, CRM records, your custom APIs, Office 365, Dropbox and OneDrive —to automatically generate a meaningful business app.

If you are a beginner having very basic programming skills for app development, use PowerApps
No code is required. You can start working in a Visual Designer to customize a fully-functional app. Build an app that uses device capabilities, including- cameras, GPS, and pen control — without code.
Why use PowerApps?
Power Apps can also work with the data available on Excel sheets, survey forms, SharePoint, O365, etc., It has many advantages.
For Employees –
We can quickly create apps that work on any device, using templatesand a visual designer to automate the workflows and to make it work on all the three major platforms, iOS, Android (preview), and Windows.
We use built-in connections, or ones built by your company, to connect PowerApps to cloud services, such as Office 365, Dynamics CRM, Salesforce, Dropbox, and OneDrive and on-premises systems, including SharePoint, SQL Server, Oracle databases, SAP and more.
We can share PowerApps like documents.
For developers and IT professionals –
You don't need to write a single line of code.
PowerApps include Azure App Service for employee-facing apps, so native web and mobile apps get into employee hands faster than ever.
We build additional data connections and APIs to any existing business systems, thus empowering any users in your organization to create the apps they need.
Data security and privacy controls are respected by PowerApps, so you can manage data access and maintain corporate policies.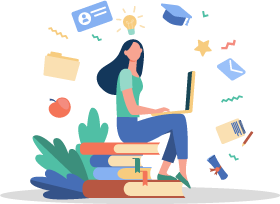 Get PowerApps Training to Get Familiar with Concepts of Microsoft PowerApps & Microsoft Flow
Instructor-led Sessions
Real-life Case Studies
Assignments
Explore Curriculum
Other No Code Or Low Code App Builders
PowerApps isn't the only low code app builder out there. There are quite a few alternatives to choose from.
AppSheet
AppSheet is a Seattle-based company founded by a former Microsoft employee in 2014. They have around 20 employees.
AppSheet is a fully data-driven app builder. Define your data sources and table columns and watch AppSheet build an app for you.
Pros:
Simpler and easier to get started with.
Public apps, accessible to anyone on the Internet, can be created.
Less expensive (if your Office 365 plan doesn't include PowerApps).
As apps are built based on your data, modifying apps to fit new business requirements is often quick work.
Cons:
Less polished user experience.
There is no user interface designer, meaning that AppSheet offers no flexibility in terms of how your app looks and behaves or what screens are offered to your users.
Formulas are very limited compared to PowerApps, with fewer supported functions and no ability to calculate arbitrary properties.
Actions — which can be run by your users from certain views — are less powerful than the behavior formulas supported by PowerApps.
Less robust integration with the Microsoft ecosystem, including SharePoint, PowerBI and Active Directory.
Calcapp
Neo Support AB is based in Sweden and was founded by a doctor and his son to build e-health calculators in 2003. They launched a beta of their app builder in 2016.
Calcapp is a formula-driven app designer supporting hundreds of Excel-compatible formula functions. Like PowerApps, formulas can be used to calculate everything from if a button or field should be visible to the e-mail recipients of a PDF report.
Pros:
Simpler and easier to get started with.
Public apps, accessible to anyone on the Internet, as well as apps you embed in your website, can be created.
Less expensive (if your Office 365 plan doesn't include PowerApps).
Built-in PDF report generation, where reports can be e-mailed to users.
While the generated apps are web apps, they can be installed to users' home screens — with your app title and icon — and work offline.
Cons:
Only appropriate for calculation-heavy apps and not data-driven apps. While static data can be imported, the process is cumbersome and data can only be exported using third-party services.
Formulas can't be used to perform actions, meaning that a button can't, for instance, conditionally send a report or take multiple actions.
Much less robust integration with the Microsoft ecosystem, including SharePoint, PowerBI and Active Directory.
The visual designer isn't as versatile as that offered by PowerApps.
Small collection of templates.
Zoho Creator
Zoho creates a range of line-of-business tools and was founded in India in 1996. They have roughly 8,000 employees.
Zoho Creator is a wizard-oriented app builder, which allows "low-code" scripting using a custom scripting language.
Pros:
The use of wizards makes Zoho Creator easy to get started with.
Great compatibility with the vast Zoho ecosystem, including Zoho Flow (a Microsoft Flow competitor).
Cons:
More expensive.
The custom scripting language Deluge can be hard to learn.
Without custom scripting, Zoho Creator's workflows offer far less flexibility than the behavior formulas of PowerApps.
The visual designer isn't as versatile as that offered by PowerApps.
A number of bugs were observed during testing, which were hard to recover from.
Powerapps Functions
The main functions of Powerapps are as follows
1. Powerapps Search Function:
Powerapps Search function is used to locate the records which contain the required string. The string can occur anywhere in the column.
The syntax of the search function is as follows: Search( Table, RequiredString, Column)
Table: This field refers to the table to be searched.
RequiredString: This field refers to the string to be searched.
Column: This field refers to the column within the table to be searched.
Example:
| Emp_Name | Emp_ID | Emp_Salary |
| --- | --- | --- |
| Rajesh | 01 | 25000 |
| Mahesh | 02 | 38000 |
| Suresh | 03 | 50000 |
angular js Sample Resumes! Download & Edit, Get Noticed by Top Employers!
Download
Powerapps Certification Training!
The above search function returns the records which have "esh" string in the Emp_Name Column.
| Emp_Name | Emp_ID | Emp_Salary |
| --- | --- | --- |
| Rajesh | 01 | 25000 |
| Mahesh | 02 | 38000 |
| Suresh | 03 | 50000 |
As the "esh" string is present in every Column of the Emp_Name field, the search function returns a complete table.
2. Powerapps Filter Function:
The Powerapps filter function is used to locate the records which fulfil a particular Formula or a condition.
Syntax: Filter(Table, Formula)
Table: This field refers to the table to be searched.
Formula: Formula by each record of the table is assessed.
Example:
| Emp_Name | Emp_ID | Emp_Salary |
| --- | --- | --- |
| Rajesh | 01 | 25000 |
| Mahesh | 02 | 38000 |
| Suresh | 03 | 50000 |
The Powerapps Filter function is applied to the above Employ Table in the following way:
Filter(Employ, Emp_Salary>25000)
| Emp_Name | Emp_ID | Emp_Salary |
| --- | --- | --- |
| Mahesh | 02 | 38000 |
| Suresh | 03 | 50000 |
In the above Filter Function, we have applied a formula, i.e. Emp_Salary>25000, so the records which satisfied this formula are returned in the above Employ Table.
3) Powerapps Lookup Function:
The Powerapps Lookup Function first locates a record based on the formula, and then it uses a reduction formula to reduce the record to a single value.
Syntax: Lookup(Table, Formula, ReductionFormula)
Table: This field indicates the table to be searched.
Formula: This field gives the formula to be applied on the table.
ReductionFormula: This field reduces the returned record to a single value.
Example:
| Emp_Name | Emp_ID | Emp_Salary |
| --- | --- | --- |
| Rajesh | 01 | 25000 |
| Mahesh | 02 | 38000 |
| Suresh | 03 | 50000 |
Now apply the Powerapps Lookup function on the above Employ Table
Lookup( Employ, Emp_ID="03", Emp_Salary)
The above function says that we have to select the record which has the Emp_ID Value is equal to "03", and then we have to display the Emp_Salary Value of that record. So, now the above function returns the following single Value:
"50000"-It is the Value of Emp_Salary of the employee who has Emp_ID as "03."
Conclusions
PowerApps is a powerful and flexible tool for quickly creating useful business apps.They can be a great option for replacing Excel templates used by many people inside an organization.
Are you looking training with Right Jobs?
Contact Us