SAP Bank Analyzer Interview Questions and Answers
Last updated on 14th Oct 2020, Blog, Interview Question
These SAP Bank Analyzer Interview Questions have been designed specially to get you acquainted with the nature of questions you may encounter during your interview for the subject of SAP Bank Analyzer.As per my experience good interviewers hardly plan to ask any particular question during your interview, normally questions start with some basic concept of the subject and later they continue based on further discussion and what you answer.we are going to cover top 100 SAP Bank Analyzer Interview Questions along with their detailed answers. We will be covering SAP Bank Analyzer scenario based interview questions,SAP Bank Analyzer Interview Questions for freshers as well as SAP Bank Analyzer interview questions and answers for experienced.
1. Definition – What is SAP Bank Analyzer (FS-BA)?
Ans:
Though there are many bank management solutions available these days, none of them have been as successful as the SAP Bank Analyzer. A powerful bank management solution in itself, this popular SAP component has been designed and created by SAP AG, by incorporating numerous SAP modules. Different layers have been used in this design, and these layers are responsible for encompassing the data within. The SAP Bank Analyzer (BA) tool also incorporates a wide range of functionality for the analysis of data, which in turn makes resulting solutions quite useful in analyzing different banking scenarios.
2. What is main purpose of bank analyzer?
Ans:
The main purpose of this Bank Analyzer from SAP is to offer an integrated facility for the storage of data. Here, the data categories include both results data and source data. This facility offers the right platforms for the calculation as well as the measurement of different financial elements, on a regular basis.
3. What are the other modules to which 'Financial Accounting' is integrated?
Ans:
The other modules to which 'Financial Accounting' is integrated are
1. Sales and Distribution
2. Material Management
3. Human Resource
4. Production Planning
5. Controlling of financial transaction
In SAP FI what are the organizational elements?
The organizational elements in SAP FI are:
1. Company Code
2. Business Area
3. Chart of Account
4. Functional Area
4. Explain what is posting key and what does it control?
Ans:
In order to determine the transaction type which is entered in the line item, a two digit numerical is used known as 'Posting Key'
Posting key determines
Account Types
Types of posting. Debit or Credit
Field status of transaction
5. What is the company code in SAP?
Ans:
To generate financial statements like Profit and Loss statement, Balance sheets etc. company code is used.
6. How many Chart of Accounts can company code have?
Ans:
You can have one Chart of Account for one company code which is assigned.
7. For a Company Code how many currencies can be configured?
Ans:
There are three currencies that can be configured for a Company code, one is a local currency and two are the parallel currencies.
8. What are the options in SAP for Fiscal years?
Ans:
Fiscal year in SAP is the way financial data is stored in the system. In SAP, you have 12 periods and four special periods. These periods are stored in fiscal year variant that is:
Calendar Year: From Jan-Dec, April-March
Year dependent fiscal year
9. What is a 'year shift' in SAP calendar?
Ans:
SAP system does not know what is broken fiscal year e.g April 2012 to March 2013 and only understand the calendar year. If, for any business, the fiscal year is not a calendar year but the combination of the different months of two different calendar year and then one of the calendar year has to classified as a fiscal year for SAP and the month falling in another year has to be adjusted into the fiscal year by shifting the year by using the sign -1 or +1. This shift in the year is known as 'year shift'.
10. What is year dependent fiscal year variant?
Ans:
In a year dependent fiscal year variant, the number of days in a month is not as per the calendar month. For example, in year 2005, month January end on 29th, month Feb ends on 26th etc.
11. In SAP how input and output taxes are taken care?
Ans:
For each country tax procedure is defined, and tax codes are defined within this. There is a flexibility to either expense out the Tax amounts or capitalise the same to stocks.
12. Explain what is validations and substitutions in SAP?
Ans:
For each functional area in SAP Validation or Substitution is defined eg, Assets, Controlling etc. at the following levels
1. Document Level
2. Line item Level
13. What are the application areas that use validation and substitutions?
Ans:
1. FI- Financial accounting
2. CO-Cost accounting
3. AM-Asset accounting
4. GL-Special purpose ledger
5. CS-Consolidation
6. PS-Project system
7. RE-Real estate
8. PC-Profit center accounting
Subscribe For Free Demo
[contact-form-7 404 "Not Found"]
14. In SAP what is the use of FSV ( Financial Statement Version) ?
Ans:
FSV ( Financial Statement Version) is a reporting tool. It can be used to extract final accounts from SAP like Profit and Loss Account and Balance Sheet. The multiple FSV's can be used for generating the output of various external agencies like Banks and other statutory authorities.
15. What is a field status group?
Ans:
'Field status groups' control the fields which come up when the user does the transactions. In FIGL (Financial General Ledger) master, the field status group is stored.
16. What is FI-GL (Financial- General Ledger) Accounting does?
Ans:
To get an overview of external Accounting and accounts, G L (General Ledger) Accounting is used. It does the recording of all business transactions incorporated with all other operational areas in a software system and also ensures that the Accounting data is always complete and accurate.
17. What is the default exchange rate type which is picked up for all SAP transactions?
Ans:
For all SAP transaction, the default exchange rate is M (Average Rate).
18. What are the methods by which vendor invoice payments can be made?
Ans:
Manual payment without the use of any output medium like cheques etc.
Automatic payments like DME (Data Medium Exchange), cheques, Wire transfer
19. What are the problems when business area is configured?
Ans:
The problem faced when a business area is configured, is splitting of account balance which is more pertinent in the case of tax accounts.
20. For document clearing what are the customizing prerequisites ?
Ans:
The customizing pre-requisite for document clearing is to check the items cleared and uncleared, and this is done by open item management. Open item management manages your outstanding account, i.e account payable and account receivable. For instance, an invoice item that has not yet been paid is recorded as open account until it is paid.
21. What is the importance of GR/IR ( Good Received/ Invoice Received) clearing account?
Ans:
GR/IR ( Good Received/ Invoice Received) is an interim account. In the legacy system, if the goods are received and the invoice is not received, the provision is made, in SAP at the goods receipt. It passes the Accounting entry debiting the Inventory and crediting the GR/IR account. Similarly, when an invoice is received the vendor account is credited, and the GR/IR account is debited, the GR/IR will show as an un-cleared items till the time the invoice is not received.
22. What is parallel and local currency in SAP?
Ans:
Each company code can have two additional currencies, in addition to the company code, currency entered to the company code data. The currency entered in the company code creation is called local currency and the other two additional currencies are called parallel currencies. Parallel Currencies can be used in foreign business transactions. In order to do international transaction, parallel currency can be used. The two parallel currencies would be GROUP CURRENCY and HARD CURRENCY.
23. Where can you use the internal order?
Ans:
To track the cost, internal orders are used; they are proposed to be incurred over on a short term basis.
24. Is it possible to calculate depreciation to the day?
Ans:
Yes, it is possible to calculate depreciation, to do that you have to switch on the indicator Dep. to the day in the depreciation key configuration.
25. In Asset Accounting what is the organizational assignments?
Ans:
In Asset Accounting, chart of depreciation is rated as the highest node, and this is assigned to the company node. All the depreciation calculations are stored under the chart of depreciation.
26. What is the importance of asset classes? What asset classes are there?
Ans:
The asset class is the main class to classify assets. Every asset must be assigned to only one asset class. Example of asset class is Furniture & Fixtures, Plant & Machinery, and Computers etc. The asset class also contains G1 account, when any asset is procured, G1 account is debited. Whenever you create and asset master, it becomes mandatory to mention the asset class for which you are creating the required assets. So, whenever any asset transaction occurs, the G1 account attached to the asset class is automatically picked up and the entry is passed. You can also specify the default values for calculating the depreciation values and other master data in each asset class.
27. How capital WIP (Work In Process) and Assets accounted for in SAP?
Ans:
'Capital WIP' is referred to as Assets under construction in SAP and is represented under specific asset class. Depreciation is not charged under 'Capital WIP' usually. The cost incurred on building a capital asset can be booked to an 'internal order' and through the settlement procedures, and can be posted onto an 'Asset Under Construction'.
28. What are the major components of Chart of Accounts?
Ans:
The major components of Chart of Accounts are:
1. Chart of account key
2. Name
3. Maintain Language
4. Length GL account number
5. Controlling Integration
6. Consolidation-Group chart of accounts
7. Block indicator
29. What is credit control area in SAP?
Ans:
To immune your company from the risk of bad debts and multiple outstanding receivable, you can set a credit limit for your customer by using credit control area in SAP. With the help of SAP, you can block the deliveries to your customer based on the credit limit and the accounts receivable balance in their account which is maintained by you.
30. How can you create Credit Control Area in SAP?
Ans:
By using transaction code OB45 or path you can create Credit Control Area in SAP
SPRO>enterprise structure >maintain structure>definition>financial accounting>maintain credit control area and then enter the following description
Update
Name of the credit control area in SAP
Currency
Description
Credit Limit
Risk Category
Fiscal Variant
Rep group
31. What is posting period variants?
Ans:
In fiscal year posting period is a period for which the transactions figures are updated. The posting period variants in SAP is accountable to control which Accounting period is open for posting and ensures that the closed periods remain balanced.
32. Explain in simple terms what is field status and what does it control?
Ans:
Field status group is a group configured in FSV (Field Status Variant) to maintain field status for G/L (General Ledger) accounts. It controls which field should suppress, display, optional and required.
33. What is short-end fiscal year?
Ans:
A short-end fiscal year results when you change from a normal fiscal year to a non-calendar fiscal year, or other way around. This type of change happens when an enterprise becomes part of a new co-corporate group.
34. What is an account group and where it is used?
Ans:
To control the data that needs to be entered at the time of the creation of a master record an account group is used. Account group exist for the definition of GL account, Customer Master and Vendor.
35. What is the purpose of "Document type"in SAP?
Ans:
The purpose of "Document type"in SAP is
1. Number range for documents are defined by it
2. Types of accounts that can be posted are controlled by it, e.g Assets, Vendor, Customer, Normal GL account
3. It is used for the reversal of entries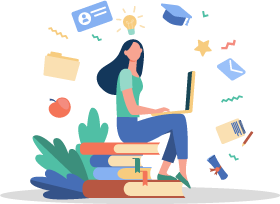 Get SAP Bank Analyzer Training with Industry Concepts By Experts Trainers
Instructor-led Sessions
Real-life Case Studies
Assignments
Explore Curriculum
36. Is business area at company code level?
Ans:
No. Business area is at client level which means other company codes can also be posted to the same business area.
37. In SAP, Customer and Vendor code are stored at what level?
Ans:
The Vendor and Customer codes are stored at the client level. It means that by extending the company code view any company code can use the customer and vendor code.
38. How are tolerances for invoice verification defined?
Ans:
Tolerance determines whether the payable places matching or tax hold on the invoice. The following are the instances of tolerance can be defined for Logistic Invoice Verification.
Small differences
Moving average price variances
Quantity variances
Price variances
39. What is a country Chart of Accounts?
Ans:
Country Chart of Accounts contains G/L (General Ledger) accounts needed to meet the country's legal requirements.
40. What is APP in SAP Fico?
Ans:
APP stands for 'Automatic Payment Program'; it is a tool provided by SAP to companies to pay its vendors and customers. APP tools help to avoid any mistakes taken place in posting manually. Also, when number of employees is more in the company, payment through APP becomes more feasible.
41. In SAP FICO what are the terms of payment and where are they stored?
Ans:
Payment terms are created in the configuration and determine the payment due date for vendor/customer invoice.
They are stored on the customer or vendor master record and are pulled through onto the customer/vendor invoice postings. The due date can be changed on each individual invoice if required.
42. What are one-time vendors?
Ans:
In certain companies, especially the one dealing with high cash transactions, it is not practical to create new master records for every vendor trading partner. One time vendors allows a dummy vendor code to be used on invoice entry and also the information which is usually stored in the vendor master.
43. What are the standard stages of the SAP payment run?
Ans:
The following steps are the standard stages of the SAP payment run
1. Entering of parameters ( Vendor Accounts, Company Codes, Payment Methods)
2. Proposal Scheduling – the system proposes the list of invoice paid
3. Payment booking- the booking of the actual payments in the ledger
4. Printing of payment forms ,example cheques
44. In Accounts Receivable, what is the difference between the 'Residual Payment' and 'Part Payment' methods of allocating cash?
Ans:
'Residual payment' and 'Part payment' are the two methods for allocating partial methods from customers. For example, an invoice for $100 is generated, customer has paid $70. Now this $70 will be off-set and leaving the remaining balance $30. With residual payment, the invoice is cleared for the full value of $100 and a new invoice is generated for the remaining balances $30.
45. What is "dunning"in SAP?
Ans:
'Dunning' is the process by which payment chasing letters are issued to customers. SAP can determine which customers should receive the letters and for which overdue items. Different letters can be printed in SAP depending on the overdue payment date, with a simple reminder. With the help of dunning level on the customer master, we can know which letter has been issued to the customer.
46. What is the purpose of the account type field in the GL (General Ledger) master record?
Ans:
At the end of the year, profit and loss accounts are cleared down to the retained earnings balance sheets account. The field contains an indicator which is linked to a specific GL (General Ledger) accounts to use in this clear down.
47. Explain what is recurring entries and why are they used?
Ans:
Recurring entries can eliminate the need for the manual posting of Accounting documents which do not change from month to month. For example, an expense document can be generated which can be scheduled for the last days of each month or whenever an individual wants it. Usually multiple recurring entries are created at one go and then processed all together as a batch month end using transaction.
48. What is a 'Value Field' in the CO-PA module?
Ans:
Value fields are number or value related fields in profitability analysis such as quantity, sales revenue, discount value etc.
49. What are the statistical internal orders?
Ans:
Statistical internal orders are dummy cost objects used for reporting and analysis purposes. It must be posted to in conjunction with a real object such as a cost center.
50. For what purposes internal orders can be used?
Ans:
You can use internal orders for
1. Overhead Orders: It monitors internal jobs settled to cost centres
2. Investment Orders: It monitors internal jobs settled to fixed assets
3. Accrual Orders: Offsetting posting of accrued costs calculated in CO
4. Orders with Revenue: It display the cost controlling parts of Sales and Distribution, it does not affect the core business of the company
51. What is the difference between updated project and end to end project. explain
Ans:
Some organisations select to implement SAP module by module, thus gets updated as per their convenience / schedule. This is called as updated project.
Some organisations simply plan all integrated functional modules and decide to go-live with all functional modules and take their entire operations on SAP. This is called as End to End SAP implementation project.
52. What is Ranking order in automatic payment program ?
Ans:
Its the priority assigned to each house bank which helps Automatic Payment program choose the house bank for payment in case there are more than one bank satisfying the payment program.
If a payment program ends up selecting more than one(say 4) bank for payment, the ranking of the banks helps it select one bank from the list of (say 4) selected banks.
53. What is SAP APO?
Ans:
SAP APO stands for Advanced Planner and Optimizer, which is one area of SCM and application component of MySAP product. Its is designed to provide solutions for companies in Demand planning, network design, supply network planning, production planning and global available to promise, transportation and scheduling.
54. What are the support tickets given in SAP fico module? please give some examples.
Ans:
Support tickets are basically the problems that arise in day to day usage of SAP.
So any sap fico consultant who is resolving the day to day production issues is actually supporting the tickets.
55. How is bank reconciliation handled in SAP?
Ans:
The following are the steps for BRS:
1. Create Bank Master Data – This can be created through T.Code FI01 or you can also create the house bank through IMG/FA/Bank accounting/Bank account
2. Define House Bank
3. Set up Bank selection payment programe- IMG/FA/ARAP/BT/AUTOIP/PM/Bank selection for payment prg.
4. setup all co codes for payment transaction – Customer and vendors
5. setup paying co codes for payment transactions
6. setup payment method per country
7. setup payment method per co code for payment transaction
8. setup bank determination for payment transaction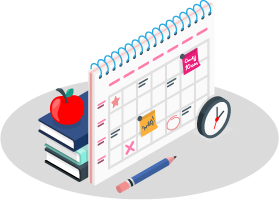 Learn SAP Bank Analyzer Certification Course to Build Your Skills
Weekday / Weekend Batches
See Batch Details
56. How do you configure electronic bank statement?
Ans:
Following is the sequence of configuration to be done for Electronis Bank Statment(EBS):
create Tranaction types( which helps you group all the house baks with same External transaction code).
assign them to house banks.
create and define posting rule keys .
assign them to external transaction codes.
external transaction codes are bank specific codes for buisness tranactions( which it issues in each EBS) each one for each type of payment. eg. transfer order, foreign transfer,bill of exchange etc.
57. Define account symbols(which determines the G/L account to be posted to) and assign them to posting keys.
Ans:
1. Create account symbols
2. Create gl accounts ans assign t account symbols
3. Create posting keys:
4. Posting rules
5. Assing external transactions
58. How do you configure manual bank statement?
Ans:
Configuration is required during electronic bank statment not in mannual bank stament.
In mannual bank statment you just have to enter the data on screen and save it.
59. What is dunning?
Ans:
Dunning is actually the process by which you billor invoicea customer for past due items.
With regards bad Checks for example dunning procedure could follow these steps:
Step 1: Phone call to customer on receipt of bad check – at this stage, perform the journal posting outlined in section on Returned Checks
Step 2: Letter to customer (+10 days)
Step 3: Letter to CO (+7 days)
Step 4: Legal letter to customer (? DD139) (+13 days)
Step 5: Issue DD139 (+10 days)
Step 6: Follow-up on DD139 (dispersing officer) (+45 days)
Step 7: Write-off (after 6 months).
60. What is the difference between profit center accounting and Profitability analysis ?
Ans:
Profit center accounting is basicaly done for internal controlling purposes. It lets you determine the profit and loss using the cost of sale approach or period accounting approach. Here you can find the profit from an "area of reponsibility or pserson"point of view.this is accound based costing
Whereas in Profitability analysis, market segments based on product , cutomer,order aor any comobination of these are studied to find wots the profit. PA provides information to the marketing,sales and planning department so that they can make decisions. PA has two forms account based and CO based.
Both these are tools for profit management, and both are alternative. They are not same.
61. What are the manufacturing cost of a producting ?
Ans:
Materail cost + Productions cost = Manufacturing cost
62. What is the schema you use in Time Management?
Ans:
Schema : TC00
SAP is the integration of all the modules and the topics are very relavent to each other because basically its management skillsetgroup. From manufacturing the product/goods/services to reaching the customer. All the transaction process is depending on sales area, sales doc, item proposals, shipping, delivery and billing.
63. How is a bare repository different from the standard way of initializing a Git repository?
Ans:
Using the standard method:git init
You create a working directory with git initA .git subfolder is created with all the git-related revision historyUsing the bare waygit init –bareIt does not contain any working or checked out a copy of source filesBare repositories store git revision history in the root folder of your repository, instead of the .git subfolder
64. What is the role of abapers? What is the Work Bench?
Ans:
Abaper – The Ababer is a application programmer who retrives the data from the database and show it to the end-user with the help of report..out of three layers of SAP the abaper position is on Application Layer in which SAP programs are develop and then transported to the Production server…
Workbench – The ABAP Workbench contains several tools that allow you to edit specific repository objects. like ABAP Editor , Menu PAinter etc…
65. How to integrate MM With Fico?
Ans:
By using transaction code OBYC we can get the details of MM, Fico integration.
66. What is difference between business area or cost centre?
Ans:
Business area is a place where the product or the produced components are valued in group or for the total transactions carried out, Right from procurement, production and sales of goods.
Wheras Cost centre is a particular area where the production or the project is taken up and expenditure is identified separately with a separate GL account
67. How to create Tax Calculation Procedure?
Ans:
Tax calculation procedures based on the countries depended. one country is using deferent of tax procedures. We are creating new country also and at what type calculation procedures present is running on the country and it is assigned which country used.
Tax calculation procedures based on the country wise using . and which country is used at what percent and it is used on the country. We are creating new country also at what percent it is used and it is assigned to using of this country.
68. What is the difference between business area and profit center?
Ans:
Business area is where the total business is valuated as a wholeWhereas Profit centre is an area where the company/work place allows the outside agency to use its machinery for external profits (eq: A CNC machine which can run 24 hrs a day is utilized in our company for 15 hrs and the balance 9 hrs is let out for Q
69. What is Legaccy System Migration Workbench? How it can be carried out in SAP SD?
Ans:
LSMW is widely used by EDI programmers. EDI Programmers connect the SAP system to Non SAP system. During this Data migration is a necessity. When data migrates from source to destination the destination code is differrent from the source code. So what LSMW does is
Converts the data in to batch files
Then converts the batch files in to source code batch files
And then mirgates data. Standard Interfaces like BAPI or Idoc are used in this process.
These methods are chosen completely based on situation you are in. Direct input method is not available for all scenarios; else, they are the simplest ones. In batch input method, you need to do recording for the transaction concerned. Similarly, IDoc, and BAPI are there, and use of these need to be decided based on the requirement.
70. What is the difference between the stock transfer between two plants belonging to same company code and those belonging to different company code?
Ans:
A stock transfer from plant to plant generally takes place within a company code. It can, however, also take place between two company codes, if the plants are assigned to different valuation areas, which belong to different company codes.
Unlike a stock transfer from storage location to storage location, a stock transfer from plant to plant affects both accounting and Materials Planning, as follows:
1. Accounting – Accounting is affected if both plants are assigned to different valuation areas. This means that a stock transfer leads not only to a quantity update but also to a value update (stock value, G/L accounts). Thus, parallel to the material document for stock transfer, an accounting document is created.
2. Materials Planning – Materials Planning is affected because a change of plant stock is taken into account by Materials Planning.
71. What are the fields in purchasing view?
Ans:
RFQ/Quotation
1. Purchase requisition
2. Purchase order
3. Master data (Info record, Source list, Conditions, Vendors etc.)v – Outline agreements
72. What is meant by access sequence? When it is used?
Ans:
Condition type has an access sequence assigned to it which determines which tables to access for data and in what sequence. This has a sequence of table based on the most specific to most generic.
It can be used for any new condition type creation.
73. What are the types of special stocks available?
Ans:
Consignment stock – vendor
Components provided to vendor
Project stock
Consignment stock – customer
Pipeline material
Orders on hand
74. What are the types of inforecords?
Ans:
Standard
1. Pipeline
2. Consignment
3. Subcontracting
75. What is meant by consignment stock?
Ans:
Consignment stock is the material which is lying in the premises but is not owned by the company. It has no value assigned to it until it is taken into own stock. Once it is used in production or to be sold, it is taken into own stock.
sap bank analyzer Sample Resumes! Download & Edit, Get Noticed by Top Employers!
Download
76. What are the steps involved in consignment cycle?
Ans:
Consignment cycle is similar to a standard purchase cycle. The difference it that no accounting document is created at the time of goods receipts only QTY is updated.
It is settled once the same is utilized.
Tell me about the subcontracting cycle.
When the material is sent for subcontracting i.e. some value addition, it is converted into a different material. It needs a BOM to define the components of the finished item being received.
77. How is scrap accounted in subcontracting?
Ans:
The scrap or the process loss can be adjusted while doing a quality inspection of the material received after subcontracting.
How are the byproducts taken care of in subcontracting?
Byproducts can be taken care of by defining them in the BOM
78. What is the difference between a contract and a scheduling agreement?
Ans:
A scheduling agreement can be made for Consignment, Subcontracting and stock transfer. A contract, also known as a blanket PO, can be made for standard items and can be restricted to a Value or QTY.
79. How does the system calculate taxes?
Ans:
Based on the calculation schema of that condition and based on access sequence assigned to it.
80. What are the cutover activities performed infinal preparartion phase ?
Ans:
This activity involves- Master data upload for objects like customer masters including partner function assignment, customer material info, pricing, outputs and credit master
81. What are the different phases in DevOps?
Ans:
The various phases of the DevOps lifecycle are as follows:
1. Plan – Initially, there should be a plan for the type of application that needs to be developed. Getting a rough picture of the development process is always a good idea.
2. Code – The application is coded as per the end-user requirements.
3. Build – Build the application by integrating various codes formed in the previous steps.
4. Test – This is the most crucial step of the application development. Test the application and rebuild, if necessary.
5. Integrate – Multiple codes from different programmers are integrated into one.
6. Deploy – Code is deployed into a cloud environment for further usage. It is ensured that any new changes do not affect the functioning of a high traffic website.
7. Operate – Operations are performed on the code if required.
8. Monitor – Application performance is monitored. Changes are made to meet the end-user requirements.
82. Mention some of the core benefits of DevOps.
Ans:
The core benefits of DevOps are as follows:
1. Technical benefits
2. Continuous software delivery
3. Less complex problems to manage
4. Early detection and faster correction of defects
5. Business benefits
6. Faster delivery of features
7. Stable operating environments
8. Improved communication and collaboration between the teams
83. How will you approach a project that needs to implement DevOps?
Ans:
The following standard approaches can be used to implement DevOps in a specific project:
Stage 1 : An assessment of the existing process and implementation for about two to three weeks to identify areas of improvement so that the team can create a road map for the implementation.
Stage 2 : Create a proof of concept (PoC). Once it is accepted and approved, the team can start on the actual implementation and roll-out of the project plan.
Stage 3: The project is now ready for implementing DevOps by using version control/integration/testing/deployment/delivery and monitoring followed step by step
By following the proper steps for version control, integration, testing, deployment, delivery, and monitoring, the project is now ready for DevOps implementation.
84. What is the difference between continuous delivery and continuous deployment?
Ans:
| Continuous Delivery | Continuous Deployment |
| --- | --- |
| Ensures code can be safely deployed on to production | Ensures business applications and services function as expected |
| Every change that passes the automated tests is deployed to production automatically | Makes software development and the release process faster and more robust |
| Delivers every change to a production-like environment through rigorous automated testing | There is no explicit approval from a developer and requires a developed culture of monitoring |
85. What is the role of configuration management in DevOps?
Ans:
Enables management of and changes to multiple systems.
Standardizes resource configurations, which in turn, manage IT infrastructure. It helps with the administration and management of multiple servers and maintains the integrity of the entire infrastructure.
86. How does continuous monitoring help you maintain the entire architecture of the system?
Ans:
Continuous monitoring in DevOps is a process of detecting, identifying, and reporting any faults or threats in the entire infrastructure of the system.
Monitors the status of servers and determines if applications are working correctly or not. Enables continuous audit, transaction inspection, and controlled monitoring.
87. What is the role of AWS in DevOps?
Ans:
AWS has the following role in DevOps:
1. Flexible services – Provides ready-to-use, flexible services without the need to install or set up the software.
2. Built for scale – You can manage a single instance or scale to thousands using AWS services.
3. Automation – AWS lets you automate tasks and processes, giving you more time to innovate
4. Secure – Using AWS Identity and Access Management (IAM), you can set user permissions and policies.
5. Large partner ecosystem – AWS supports a large ecosystem of partners that integrate with and extend AWS services.
88. Name three important DevOps KPIs.
Ans:
The three important KPIs are as follows:
Mean time to failure recovery – This is the average time taken to recover from a failure.
Deployment frequency – The frequency in which the deployment occurs.
Percentage of failed deployments – The number of times the deployment fails.
89. Explain the term "Infrastructure as Code"(IaC) as it relates to configuration management.
Ans:
1. Writing code to manage configuration, deployment, and automatic provisioning.
2. Managing data centers with machine-readable definition files, rather than physical hardware configuration.
3. Ensuring all your servers and other infrastructure components are provisioned consistently and effortlessly.
4. Administering cloud computing environments, also known as infrastructure as a service (IaaS).
90. How is IaC implemented using AWS?
Ans:
Start by talking about the age-old mechanisms of writing commands onto script files and testing them in a separate environment before deployment and how this approach is being replaced by IaC. Similar to the codes written for other services, with the help of AWS, IaC allows developers to write, test, and maintain infrastructure entities in a descriptive manner, using formats such as JSON or YAML. This enables easier development and faster deployment of infrastructure changes.
91. Why Has DevOps Gained Prominence over the Last Few Years?
Ans:
Before talking about the growing popularity of DevOps, discuss the current industry scenario. Begin with some examples of how big players such as Netflix and Facebook are investing in DevOps to automate and accelerate application deployment and how this has helped them grow their business. Using Facebook as an example, you would point to Facebooks continuous deployment and code ownership models and how these have helped it scale up but ensure the quality of experience at the same time. Hundreds of lines of code are implemented without affecting quality, stability, and security.
Your next use case should be Netflix. This streaming and on-demand video company follow similar practices with fully automated processes and systems. Mention the user base of these two organizations: Facebook has 2 billion users while Netflix streams online content to more than 100 million users worldwide.
These are great examples of how DevOps can help organizations to ensure higher success rates for releases, reduce the lead time between bug fixes, streamline and continuous delivery through automation, and an overall reduction in manpower costs Offer Expires In
92. Explain the difference between a centralized and distributed version control system (VCS).
Ans:
| Centralized Version Control System | Distributed Control System |
| --- | --- |
| All file versions are stored on a central server | Enables team members to work offline and does not rely on a single location for backups |
| No developer has a copy of all files on a local system | Every developer has a copy of all versions of the code on their systems |
| If the central server crashes, all data from the project will be lost | There is no threat, even if the server crashes |
93. What is the git command that downloads any repository from GitHub to your computer?
Ans:
The git command that downloads any repository from GitHub to your computer is git clone.
94. How do you push a file from your local system to the GitHub repository using Git?
Ans:
First, connect the local repository to your remote repository:
git remote add origin [copied web address]
Example
git remote add origin https://github.com/Simplilearn-github/test.git
Second, push your file to the remote repository:
Are you looking training with Right Jobs?
Contact Us