Sharepoint Tutorial
Last updated on 19th Sep 2020, Blog, Tutorials
Our Sharepoint Tutorial will allow you to learn both fundamental and sophisticated concepts of Sharepoint. This Sharepoint tutorial is helpful for beginners along with practitioners. Moreover, in this Sharepoint tutorial, we will discuss the purpose of SharePoint, It's Versions, and advanced features. In our Sharepoint Tutorial, you will also learn topics like Key Features of Sharepoint, Installation and site Collection, Development Tools, Sharepoint on Azure Platform, etc.
What is SharePoint information architecture?
Sharepoint information online architecture refers to the plan or layout in which the information is stored and labelled such that it facilitates easy access and usability over it. The information can be in the form of documents, files, images, videos, data lists, social content, forms, etc. it is essentially a collaboration system based over the website to facilitate integrated working across an organization. It allows you to store and segregate data based on several measures keeping in mind the business and user requirements. In order to be able to do so, the SharePoint architecture deploys several components that serve as the building blocks to it.
Components of SharePoint information architecture
1. Site hierarchy:
The site hierarchy is a strategic view of your SharePoint environment. This step requires you to think and curate a blueprint of how your SharePoint environment is going to look to your users. By doing so, you will have an idea of how the users will be able to use it. To have a clear vision of this, you will need to answer a few questions like:
In what form will the content be added to this environment? Will there be any back-up storage for not-so-frequently required data or will this be the sole repository of all kinds of data?
What is your customer base? Is there a provision to give access to external users who are not a part of your company?
How are you planning to compartmentalize your data? Will there be different sites for different domains?
What is the size of your organization and how many different site collections will be required?
Are you aimed towards only managing and providing data access or do you wish to build a robust intranet?
Answering these questions will give you a clear idea of how to design the outlook of the SharePoint environment and how many site collections do you require. Generally, small scale organizations manage their data within the single default site collection that appears on the homepage. But if you are looking forward to building a true intranet that is explicitly defined and customized, you can create different site collections depending on different domains.
If you have different site collections for user-specific data, you will be in a better position to control the access of data. However, if you have a single site collection, the data within it will be accessible to all the users who are granted permission- both internal and external. Once you are done with the segregation of the site collections, now you need to impart hierarchy to them. This means you need to put similar site collections under a particular dashboard. Remember, hierarchy is only for clear segregation of the data, do not make a nest out of it which will further complicate things.
Subscribe For Free Demo
[contact-form-7 404 "Not Found"]
2. Search and Navigation:
This is the part in which your end-user is actually interested. Navigation and search refer to the interface of the structure that will be accessible to the end user. Under the hierarchy part, you were doing the homework of simplifying data into easily accessible collections. Now, how will that data be presented is what we are talking about here. You will need to work upon the search configuration aspect of your SharePoint architecture and make sure the users easily find what they are looking for. Few things to keep in mind here are keyword searches, filters, sorting lists, etc need to be implemented for quicker and better navigation.
3. Taxonomy:
Taxonomy refers to the classification of your data and site collections into different broader genres that group inside them the closely related domains. For example, when you use the SharePoint metadata feature, you are allowed to use the built-in properties. Let us say you are planning to categorize departments then under the "Department" property you can add to the several departments in your organization like human resource, finance, operations, etc. This can further be divided into documents sets that are labeled as payments, projects, employees, etc. In this way, you are storing a set of related data under one tab. This is unlike saving your information in folders where every data type is saved in isolation.
4. Security:
With business data involved, security is a major concern. You would not want any of your data going into the wrong hands even by mistake. Hence, you need to control who sees what? This can be done by either restricting access at a very basic level or the site collection level. However, doing so can restrict authentic users from accessing the data. You can also divide people on the basis of their accessibility grants. This way you will immediately know who gets to see or access how much.
5. Webserver:
Web servers are the server pool that does the information passing to and from the user. These servers take information requests from the user, process it and return data accordingly. The larger your customer base grows, the more the number of web servers you require. These are also called front-end servers. To maintain a balance between these servers, a device called network load balancer is used.
6. Database server:
These are the most important and largest of all databases. All the data or information along with other servers- application server, search server, and web server are stored in the database server.
7. Search server:
Search servers can work both independently and along with the application servers. The basic functions of a search server are the facilitation of indexing, crawl, query processing, analytics, content processing, and search administration. Although most of these features are present in the application servers as well.
8. Application server:
The servers responsible for hosting service applications are called application servers. It is deployed in a 3-tier farm to host central administration. Depending upon the version of SharePoint architecture you are using, you can make the intra-farm exchange of service applications as well.
9. Farm:
The farm is a common term used to depict the collective working of all the servers (application, database, search and web) that returns the desired results in the form of data is called a farm.
10. Tenant:
When a larger farm is divided into smaller subsets, the sliced section is called a tenant. This is done in order to provide individual and dedicated services to different clients.
How to prepare an Information Architecture (IA) Plan for an Organization?
The Sharepoint online information architecture can be built by using the basic building blocks of IA into a set of features that fits the organization best as per business needs. Lastly a flair of experience in the whole scheme can work wonders to make the setup feel and work organically.
The building blocks are:
Site collection layout
Subsite layout
Navigation
Corporate taxonomy
Content types and metadata
Document libraries and lists
Security Models
How has SharePoint information architecture evolved over the years?
Sharepoint architecture has a history of around 20 years. First launched in the year 2001, it was used as a simple content management system. The second iteration came in the year 2003 and the next in 2007. The initial versions had issues in data search and retrieval. It was until the version released in 2007 that the concept of Enterprise Search was introduced making searching and returning values more relevant and to the point. Yet, there was a lot of scope for improvement in the existing system.
The next version of Sharepoint was released in the year 2010 wherein the terms metadata, store and navigation system were actually put into the process. There were social features in this version like "I LIKE IT" and "TAG & NOTES" were introduced in this version to broadcast any relevant data.
The next version of Sharepoint is 2013/2016 in which features like "Share", "Follow" along with all previous features were introduced. Though the issue of information overload still persists in this version, information discovery, search and retrieval have become much easier.
In the most recent version Sharepoint 2019 and Sharepoint Enterprise 2019 most up to date, features have been added. These include improved user experience, infrastructural enhancements, OneDrive, Team Site improvement. This version also supports advanced business communications and business processes.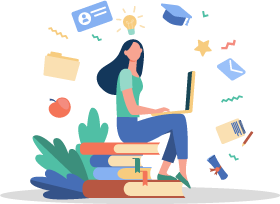 Get Practical Oriented Sharepoint Training to UPGRADE Your Technical Skills
Instructor-led Sessions
Real-life Case Studies
Assignments
Explore Curriculum
Why SharePoint?
SharePoint is a leading tool which is used by most of the organizations to develop their online and offline projects. It is a platform for proving collaboration, secure document management, website integration, and more.
There are three main ways to install and use SharePoint −
SharePoint Foundation
SharePoint Server
Office 365
The first two options are SharePoint on-premise, while Office 365 has emerged as a third, fully cloud-hosted model for SharePoint.
SharePoint Foundation
SharePoint Foundation is the essential solution for organizations that need a secure, manageable, web-based collaboration platform. SharePoint Foundation provides you with the basic collaboration features that are included within SharePoint.
SharePoint Foundation ships as a free, downloadable install and represents the foundational parts of SharePoint.
It includes a number of features such as security and administration, user and Team site collaboration, and a number of Apps (such as document libraries and lists).
In essence, it provides a baseline set of features that enable you to get started with both using and developing for SharePoint.
SharePoint Foundation requires some features to build standard collaboration and communication solutions within your organization. The primary features of SharePoint Foundation revolve around document management and collaboration.
Key Features of SharePoint Foundation
Following are some of the major features, which are responsible for its wide adoption in businesses.
Effective document and task collaboration − Team websites offer access to information in a central location.
Reduced implementation and deployment resources − SharePoint Foundation is available to Windows Server customers as a free download, with the help of which implementation time and cost are greatly reduced.
Better control of your organization's important business data − SharePoint Foundation also offers features for data and information management and security.
Embrace the web for collaboration − By extending and customizing SharePoint Foundation
In short, SharePoint Foundation represents the core content storage and collaboration features of SharePoint. It is the ideal edition for teams and small organizations looking to improve on their ability to work with one another in a secure, easy-to-use, collaborative workspace.
SharePoint Server
SharePoint Server offers a wealth of features that extend upon those offered in SharePoint Foundation. It provide a richer, more advanced collection of features that you can utilize in your organization's solutions.
Key Features of SharePoint Server
Some of these additional features are described in the following list −
Advanced Search − The search features and functionality features available within the Server versions offer more flexibility. They allow customized Search Results pages that you can configure with customized search Web Parts.
Web Content Management − SharePoint Server supports web content creation and publishing for the internet.
Enterprise Services − These services provide ways for you to build custom solutions quickly and easily using tools that are available to you within the Office product family.
Business Connectivity Services − Business Connectivity Services (BCS) enables you to connect to these external data sources and display business data via Web Parts, user profiles, or SharePoint lists.
Social Networking and Computing − Social networking is everywhere and has become an expected feature set of many solutions.
Records management − SharePoint Server provides excellent support for the management of content throughout its entire life cycle.
Office 365
Office 365 has emerged as a third, fully cloud-hosted model for SharePoint. It is the alternate option to hosting your own farm in your own on-premises Data Center.
Key Features of Office 365
The options for licensing SharePoint Online through Office 365 are based on factors such as the number of users you want to add, the amount of data you need to store, and the features you need to be available.
It has also become a great place where you can develop rich applications (both as SharePoint-hosted and cloud-hosted apps) and scale without the cost of managing the on-premises infrastructure.
It does not have all the same services and features as SharePoint Server, but does carry with it some great development capabilities.
There are .NET applications that you build using C# or Visual Basic and then deploy into SharePoint as .WSPs or .APPs. There are lighter-weight apps such as HTML5 and JavaScript apps that you can also deploy.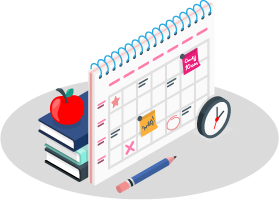 Learn SharePoint Training & Certification Course for Beginners By Experts Trainers
Weekday / Weekend Batches
See Batch Details
SharePoint is used for the following purposes –
Most of the organizations use SharePoint to improve employee collaboration and interaction. With SharePoint, you can instantly access the information such as project tasks, calendars, data, documents, and more.
SharePoint is used to store documents in a shared place instead of one location, such as a hard drive.
SharePoint is also used to create and manage external and internal websites for your company.
SharePoint is used to enhance employee interaction and communication using social networking tools.
SharePoint offers better document management capability like adding the permissions such as who can access the particular document and who can't access these documents.
Features of SharePoint
What is SharePoint 3
A list of features of SharePoint is given below –
Social Computing
Enables advanced collaboration within the SharePoint environment supports such as wikis, Blogs, Forums, etc.
For example, SharePoint integrates with skype, which allows employees to easily communicate with their business partners.
Rich UI
SharePoint offers automatically built the user interface for your websites in which you can easily edit, customize the user interface according to your requirement.
Business Search Engine
SharePoint provides a Business search engine that helps you to search relevant content based on your query, for example- Google.
Mobile App Integration
SharePoint integrates with the mobile app to carry your company intranet with you and all this is done by using SharePoint's mobile app. SharePoint mobile app allows you to use a mobile device for quick access to team sites, recent files, and more.
OneDrive for Business
Previously OneDrive was known as SkyDrive. It allows the employees to store files in one location for easily sharing and collaboration.
Azure Search
Azure Search uses the advanced search functionality with a customized application.
Outlook Integration
Outlook Integration with SharePoint extends capabilities using a folder hierarchy that can be accessed in both online and offline mode. It helps users to synchronise folders with SharePoint and use drag-drop or copy-paste to move emails to the folder.
Distinguish between flat and nested SharePoint? Which is better?
The SharePoint architecture can exist in two different forms- nested architecture and flat architecture. As the name depicts, the nomenclature and organization are done on the basis of the extent of hierarchy in each.
A flat architecture is one where every site is a complete site collection and can be linked to the hub site.
A nested architecture is one where site collections are divided into sub-sites across different levels creating a huge nest of hierarchy. This is characterized by a series of permissions and grants.
A flat architecture is preferred over nested architecture since it is easier to use, more simplified, more flexible and allows easy grant management across different site collections.
Benefits of creating a flat site structure:
A flat site structure essentially means there is no or minimal hierarchy in the site hierarchy of your organisation structure. Apart from the reduction in inter-looped site hierarchies, there are several benefits of adopting a flat site structure. Some of these are:
1. Controllable permission levels
When you go for a flat site hierarchy structure, you can manage the extent of permission you wish to give to your user base. This will allow you not to share the complete site collection and keep the access limited to a particular domain as desired.
2. More flexible to organizational changes
Since there is no top-down ladder in the system, the flat site structure allows easy adoption of any new organisational changes at different levels.
3. Easier site management
In a flat site hierarchy, the site collections work independent of each other and are extremely easy to be maintained and managed. Any changes or alterations in one site collection can be made easily without thinking about the repercussions on the others.
What is Microsoft SharePoint?
Talking about the latest SharePoint version Microsoft SharePoint 2019, there is a lot to discuss. Sharepoint is a web-based collaboration system that allows integrating all files, folders, documents, and every other type of business information over the server. It can be accessed across different types of devices through an internet connection and a web browser like chrome, firefox, Microsoft edge, internet explorer, etc.
sharepoint Sample Resumes! Download & Edit, Get Noticed by Top Employers!
Download
What are the top 10 features added to SharePoint 2019?
To begin with, the first most noticeable thing about SharePoint 2019 is that it has been developed keeping in mind the companies that still prefer on-premises collaboration systems and data centres. Though there have been several evolutions SharePoint has gone through, most of them will support the cloud-based data centres. The SharePoint 2019 is a revolutionary version because it has taken on-premises data management to quite a modern level.
The top 10 SharePoint features that have been added to the latest version are:
1. A modernized outlook for SharePoint teams sites
The SharePoint teams in its previous versions had a very classic look which has now been upgraded to an ultra-modern look in the 2019 version. The response triggers have been changed to default and the most commendable addition to this version is a news publishing engine that allows intra-team communication without the need of a dedicated chat group like in case of Office 365. This eliminates the need for any sort of exchange integration to be connected and ensure smooth functioning.
2. A modernized outlook for SharePoint communication sites
The next big change that is quite noticeable in the new SharePoint is improved communication sites. Communication sites are primarily used by users to share any business-related and relevant news, procedures and policies and any other form of information that is relevant to the user group included.
You can find three different templates for the communication site in the modern SharePoint 2019. These are Showcase, Blank, and Tropic.
3. Contemporary libraries and lists
Microsoft has gone deeper into building up this robust version of Office 365 that allows users to have all the important information at their disposal just at a glance. The modern lists and libraries allow you to have information like permissions and metadata on the front page and also have retained handy tabs like "Move To" and "Copy To" for easy movement of data and information.
Conclusion:
Using SharePoint architecture in your organization can simplify content management and information disbursal to a great extent. With the freedom to control the access points, security is never compromised with a better tool to search for the desired information.
Are you looking training with Right Jobs?
Contact Us