Why Data Science Matters And How It Powers Business Value?
Last updated on 30th Sep 2020, Artciles, Blog
Why Data Science Matters And How It Powers Business Value?
Today, more and more organisations are opening up their doors to big data and unlocking its power—increasing the value of a data scientist who knows how to provide actionable insights out of gigabytes of data.Data Science is a powerful tool to boost a business performance and add value to a company.
Data Science in the modern world
It's become a universal truth that modern businesses are awash with data. Even businesses that normally do not consider themselves as tech-savvy, connected companies, they produce data every day of operations.
Most of this data is unused, stored in files never to be seen again, or even worse it's not even captured.
It is becoming clear by the day that there is enormous value in data processing and analysis and that is where a data scientist steps into the spotlight. This sexy 21st century profession is booming and there are hundreds of resources online for someone to start understanding the value of data science, most of them open-source.
Subscribe For Free Demo
[contact-form-7 404 "Not Found"]
What Does a Data Scientist Do?
Most data scientists in the industry have advanced and trained in statistics, math, and computer science.
Their experience is a vast horizon that also extends to data visualisation, data mining, and information management. It is fairly common for them to have previous experience in infrastructure design, cloud computing, and data warehousing. But data scientists come from various sources and backgrounds, such as finance, bioinformatics and even design.
Here are some well known advantages of data science in business:
Mitigating risk and fraud. This is very important especially in a financial and commercial business, a lot of work is done with models to detect anomalies in payments and requests, all this avoids millions in fraud insurance payouts.
Delivering relevant products. A data scientist can find when and where their products sell best. This can help deliver the right products at the right time—and can help companies develop new products to meet their customers' needs before they need it, especially important for e-commerce.
Personalised customer experiences. A data science team has the ability to understand customer behaviour and segments at a very granular level, this is hugely important for marketing and sales teams. Just think of targeted ads online.
There are thousands of applications that data science can be used and thousands more that are unknown. From clever algorithms that predict cancer diagnostics, to helping create smart cities using petabytes of data, the possibilities are endless.
Even within small companies it is important to invest in data science, creating a competitive advantage, and driving costs down, data science will be the driver of change for every company willing to know more and take the next step.
Data has always been an important part of our decision making since ages, be it data coming from previous learning or data coming in from sophisticated softwares and artificial learning. Data Science is a process of using various complex algorithms and methods to excavate knowledge and trends and deeper insights from structured and unstructured data. Data Science uses advanced analytics and machine learning to help us make more extrapolations and predictions based on the data provided to us. This extrapolation helps us make more informed decisions and hence helps us achieve goals with higher accuracy and speed.
Data science teams are expected to answer many questions in today's world. Innumerable businesses demand better prediction and optimization based on real-time insights backed by tools like these.
The life cycle of data Science starts with collecting data from trustworthy and relevant sources, the second step involves cleaning that raw data and putting it in formats that machines can understand. In the next phase, various statistical methods and other algorithms are used to deduce patterns and trends that come from the data. After this, models are programmed and built to predict and forecast; finally, results are interpreted.
Technological advances in artificial learning, machine learning and automation have set higher standards of data science tools for business. This results in the formation of data scientist teams – expert data scientists, citizen data scientists, programmers, engineers and business analysts – that extend across business units.
Why data science matters and how it powers business value Tyrone Systems
There are massive opportunities here. The automation of extremely tough data science tasks such as preparing the data, and empowering the analysts without coding experience to construct models, this helps in keeping business agile and innovative. Creating and automation for the data science lifecycle makes the experts find free time to address more interesting and innovative areas of the field. When there is a mixture of human intelligence along with technology and automation, this combination helps businesses extract greater value from data.
Artificial Intelligence will be automating more than 50% of the data scientist activities by 2025 which will in turn ease the acute talent shortage. IBM provides Auto AI to automate data science and AI lifecycle management. Most of the time of the data scientist's working time is spent in finding, cleaning and organising data which amounts to about 80% of their time. This job is also one of the most promising job profiles in 2019 and 2020 and for the years to come in the future.
The magnitude and diversity of social, mobile and device data, including new technologies and tools, data science today plays a broader role than ever before. Businesses consider data analytics and data science along with AI to be a technology-enabled strategy. For data science to be effective, its full lifecycle should support traditional analytics and also must work in concert with latest and modern applications. This implies that the data science practice must transform beyond routine, tedious tasks — as much 80% of a data scientist's time is spent cleaning, shaping and moving data from place to place, often to feed machine learning. This leaves only a small percentage of their time to find patterns and trends, to build complex models, to predict and forecast, and to interpret results.
Fortunately, there is relief. The latest development in modern data science is an AutoAI capability that automates the data preparation and modeling stages of the data science lifecycle. Now, not only can more data scientists use their specialized skills the way they were intended; but more businesses can benefit from data science, from prediction to optimization.
Data Science has become a revolutionary technology that everyone seems to talk about. Hailed as the 'sexiest job of the 21st century', Data Science is a buzzword with very few people knowing about the technology in its true sense. While many people wish to become Data Scientists, it is essential to weigh the pros and cons of data science and give out a real picture. In this article, we will discuss these points in detail and provide you with the necessary insights about Data Science.
Tyrone offers a best-in-class Linux cluster that apart from providing affordable supercomputing, can also be used for high availability, load balancing, and rendering farms. Tyrone has more than a 100 Linux cluster implementation across various industries.
Currently, Data science is utilized in almost all the organizations and thus, increasing the demand for a Data Scientist who is responsible for extracting useful information from a heap of data which helps the organization to make a better business decision. There is no doubt that current businesses are packed with data. It is an important aspect of every business because it enables business leaders to make suitable business decisions based on facts to enhance their productivity and profitability. Mckinsey in his report evaluated that big data enterprises in the healthcare framework could represent $300 billion to $450 billion in moderated medical services expenditure or 12% to 15 % of the $2.7 trillion patterns in the US social insurance costs. Then again, however, awful data is assessed to cost the US around $3.1 trillion per year. It shows that there is a huge demand for data processing and investigation nowadays and thus, a data scientist came into the picture. Most of the officials know that Data science is a demanding technique, and how Data scientists play an essential role in the organizations. But still, most of them are not knowing about the importance of data scientists. This article shows a few benefits of data science, why it matters and how it is beneficial for the business.
Role of a Data Scientist:
A data scientist in any industry is proficient in various fields such as statistics, math, and computer science. They are also highly experienced in data mining, data visualization, and information management. They also hold experience in set-up design, cloud computing, and data warehousing. Data Science plays an essential role in any business. So, let's discuss few benefits of Data science in business and how a data scientist helps to achieve them: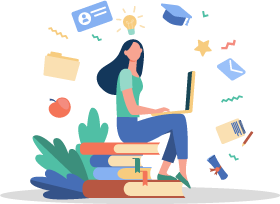 Get Data Science Masters Training From Real-Time Experts
Instructor-led Sessions
Real-life Case Studies
Assignments
Explore Curriculum
Source:analyticsindiamag.com
Data science supports businesses to deliver relevant products. With the help of data science, the organization can easily find where its products are selling at the best prices and at what time the sell will be more. This enables the organization to deliver the right product at the appropriate time. Not only this, but it will also support companies to create new products to fulfill their client's requirements.
Data Science helps in reducing hazard and fraud in business. Data scientists are capable of recognizing data which is estimated roughly. For predictive fraud tendency models, they develop an analytical framework, track, and other big data approaches and utilize them to create alarms which guarantee an on-time reply if some uncommon data is identified.
Data Science helps to modify the client's practices. Data science helps the sales and marketing teams to understand their viewer on an exceptionally coarse dimension. With the help of this information, an organization can develop the ideal user experiences.
Data scientists help businesses to understand and manage their data and use it to solve multifaceted problems using knowledge in lots of data. It allows businesses to deliver relevant products. With the help of data combined with analytics, companies can stay competitive in the market as per the modifications and new technological developments.
Nowadays, data science is used in many industries such as retail, manufacturing, and travel industry. Most of the financial services companies are moving towards data science. It utilizes new data sources to develop predictive models and simulate market events through NoSQL, Hadoop etc.
A data scientist can be helpful for the companies in various ways:
Data Scientist helps in guiding activities based on trends, which helps the organization in defining objectives. A data scientist also investigates and studies the organization's data, and then suggests a few activities which support the organization in enhancing their performance, engaging customers, and eventually improving productivity.
Data Scientist helps management and officers to make improved business choices. A qualified Data Scientist acts as a reliable advisor and strategic partner for the top management of the organization by confirming that the work increases their analytics abilities. A data scientist interconnects and validates the value of the organization's data to simplify better decision-making methods in the organization, by measuring, following, and recording performance metrics, etc.
Data Scientist inspires employees to implement best practices and concentrate on various issues. A data scientist is also responsible for confirming that the employees are very well acquainted and aware of the organization's analytics product. In order to achieve success Data scientists, demonstrate staff how they can utilize the framework effectively to excerpt valuable information and drive activities based on that. Once the employees know the product skills, then they can easily concentrate on mentioning critical business challenges.
In an organization, there are a lot of opportunities available for a data scientist. They are capable of recognizing these opportunities. When Data Scientists interacts with the organization's existing analytics system, they find out the existing procedures for creating new approaches and analytical algorithms. Data scientists are also responsible for regularly enhancing the value resulting from the organization's data.
A data scientist can make a decision with measurable, and data-driven facts. Data scientists enable an organization to collect data from different resources and analyze them to find out the necessity of taking high stake risks. With the help of current data, data scientists develop models which simulate a lot of possible activities. This helps the organizations to know the correct path that will carry the best business results.
Once Data scientists make the decision using the existing data, then they must test their results. One part of the process includes decision making and executing them, and the other part involves how these decisions will affect the organizations. At this stage, a data scientist comes into the picture. As it is a critical process, an expert is needed who can analyze the essential metrics that are associated with the significant modifications and also enumerate their achievement.
Data Science also helps in hiring talented professionals for the organization. A recruiter has to go through several resumes throughout the day. It is their daily routine, but big data made this job easier for them. With the help of a lot of information related to the skills, data science professionals work in their way across all the platforms such as social media, corporate databases, and various job portals to find the suitable candidates who fulfill the organization's requirements. Data science can help the hiring team to accelerate their hiring process and make more precise selections, by extracting the massive amount of available data, internal resume processing and by conducting data-driven aptitude tests, etc.
Data Scientists identify and enhance their target viewers. Most of the companies will have at least a single source of client's data which is being composed from Google analytics to customer reviews. This data may not be so valuable if it is not utilized correctly. Data science is essential, and it is based on the skills to use current data which does not hold any value of it's own and associate it with other data facts to create perceptions which enable an organization to understand their clients and viewers properly. With a detailed study of different data sources, a data scientist supports an organization with the identification of the significant groups with accuracy. Using this thorough information, organizations can modify services and products to the client's collections and help them to achieve profit.
Data Science Sample Resumes! Download & Edit, Get Noticed by Top Employers!
Download
Conclusion:
Data science is beneficial for every organization who can utilize their data very well to make better business decisions. Data science plays an essential role in every organization. It helps organizations in many ways such as recruiting new candidates, identifying and enhancing target audiences, etc. to make informed business decisions.