AWS vs AZURE Who is The Right Cloud Platform?
Last updated on 25th Sep 2020, Blog, Tutorials
Despite the reluctance of businesses to embrace new ways of working, it is vigilantly noticeable that cloud computing has seemingly entered the mainstream of digital transformation. Amazon, Microsoft, and Google are leading the way so far it seems.
While collectively, these three cloud providers dominate the space, their approach to cloud computing is dictated strongly by their background. Amazon has immense know-how when it comes to collating and aggregating massive amounts of data, Google's heritage stems from an analytical background, and Microsoft's strength comes from computing. This comparative blog post will undermine their strengths and righteousness of each for each specific business case.
As we proceed through the stream, tie these activities to your business objectives to find the right fit. Also, it's important to note that your best fit may not turn out to be a single cloud provider. This includes pricing, features, development and more. It's all for your benefit from the right choice of providers you make.
So, we are here to help you make your choice:
Microsoft Azure vs Amazon Web Services (AWS)
However, while these two are continually compared in a manner that suggests there must be one leading horse — the reality is different. In fact, we actually have the fortune of selecting the most attractive features from each provider, to enable a multi-cloud strategy.
For the presence of very little rather demand-centric differences between the two platforms, it is handy to understand the more comparable point between them.
The five areas of comparison are as follows:
Features
Compute
Database & Storage
Networking
Pricing
Features
Features are an interesting factor to compare.
While both Azure & AWS cover data analytics & visualization, most believe Azure is the most progressive in this area. In reality, all two have their way of categorizing the different elements, so start with projects requested, and then work with partners to figure out the best solutions. For a business to sustain the growth rate whilst moving to the cloud needs to focus one firstmost fact before deciding on the platform, that they recognize possibly more economical and efficient alternatives. Where it's more about whether your business requires efficiency or reasonable costing in the first place, all others become the later priority. And then you choose between these two contingent platforms.
AWS has the widest regions of cover in terms of flexible service. Amazon even has one dedicated data center opened in China. AWS hence still offers the widest range of services across storage, compute, analytics, database, mobile, networking, management tools, developer tools, security, IoT and enterprise applications. Azure, on the other hand, claims to be a consistent hybrid cloud. However, AWS has been around for the longest. When it comes to choosing, you need to focus on your business span and continuity plan first. The decision then lies to decide if your business is planning to expand geographically or service flexibility.
Keeping pace with advanced technology, both vendors have included machine learning tools and some features aimed at cutting-edge technology like serverless computing (Functions with Google and Azure, Lambda for AWS) and the IoT. Customers can tap into any cloud system to build a mobile app or even create a high-performance computing environment depending on their needs. Naturally, both vendors are strong in machine learning as they can draw on deep wells of internal expertise.
AWS & Microsoft Azure, both offer mostly similar basic capabilities around flexible compute, networking and storage. Both share typical elements of a public cloud: autoscaling, self-service, and instant provisioning, plus compliance, security, and features of identity management. They've all invested a lot in their cloud services, and have big parent companies to continue doing so. This has given us analytics offerings that are more mature. For instance, with Hadoop clusters, support is provided by Azure (HDInsight), AWS (Elastic MapReduce) and Google (Dataproc).
Amazon uses different codes and names to break down their cloud products. From compute, storage, database, migration to game development and more. When it comes to AWS solutions, there is equally a significant degree of categorization. These solutions cover websites, backup and recovery, archiving, disaster recovery, DevOps and big data.
Azure provides an enormous array of features as well, but they add value by delivering specific capabilities based on the number of users. Take their Enterprise Agreements (EA). From committing usage to Azure, these enable large organizations to earn benefits. The pros include more competitive pricing and flexible billing. Microsoft's Azure Machine Learning Studio allows specialist developers to write, test and deploy algorithms, as well as a marketplace for off-the-shelf APIs.
Subscribe For Free Demo
[contact-form-7 404 "Not Found"]
AWS vs Azure -Which cloud is best?
| AWS | Azure |
| --- | --- |
| On-demand cloud computing platform for Amazon | Public cloud platform for Microsoft |
| Friendly with the open source model from the beginning. | Not so good relationship with the open source community. |
| Has an edge over Azure in terms of government cloud offerings. | Limited reach when it comes to government cloud offerings. |
| Flexible Pricing Model | Comparatively less flexible pricing model when compared to AWS. |
| AWS is yet strengthening its offerings to support Hybrid clouds. | Excels in Hybrid Cloud Space-Organizations can integrate onsite servers with Cloud instances. |
| AWS has a software marketplace with extensive partner ecosystem -Windows and Linux | With limited Linux options, Azure is still building its partner ecosystem. |
| EBS storage is superfast for big data. | Standard storage has difficulties for big data and hence premium storage is required. |
| More mature cloud environment for big data. | Less mature for big data but Azure's services are improving. |
| Machines can be accessed individually. | Machines are grouped into cloud service and respond to the same domain name but different ports. |
| Elastic Compute Cloud (EC2); pay by the hour. | Azure Infrastructure Services , pay by the minute. |
| S3 – Short-term archiving and retrieval.Long term data archiving and retrieval through Amazon Glacier. | Blobs, Queues and Tables- Similar to S3.No long term data archiving and retrieval option yet. |
| Security is provided through user defined roles with exceptional permission controls. | Provides security by enabling permissions on the whole account. |
AWS remains the global market share leader in public cloud services at 33% followed by Azure at 13% and Google Cloud at 6%. – Synergy Research Group Report
AWS and Azure offer largely the same basic capabilities around flexible compute, storage, networking and pricing. Both share the common elements of a public cloud – autoscaling, self-service, pay-as-u-go pricing, security, compliance, identity access management features and instant provisioning.
"With AWS a new server can be up and running in three minutes (it used to take Eli Lilly seven and a half weeks to deploy a server internally) and a 64-node Linux cluster can be online in five minutes (compared with three months internally)…The deployment time is really what impressed us."~ Dave Powers, Associate Information Consultant at Eli Lilly and Company.
With over a million customers, 2 million servers, 100,000 Weather-Forecasting Computer Cores and $10 billion in annual revenue, AWS is the largest cloud computing platform. AWS commands 40% of the cloud computing market share, more than the market share of its three biggest competitors put together. The most experienced and oldest cloud player with 11 years in operation provides extensive list of computing services and functions of mobile networking, deployments, machine learning and more. Meanwhile, growing at a rate of 120K new customers per month, 5 million organizations using Azure Active directory, 4 million developers registered with visual studio team services,1.4 million SQL databases, 2 trillion message per week processed by Azure IoT, and 40% of revenue generated from start-ups and ISVs- Azure is on the verge of dominating AWS cloud services.
Let's understand in detail, on what each cloud provider brings to the public cloud table and the key differences between them.
AWS vs Azure – Compute
Calculate, process, and compute – that is the fundamental role of a computer. The right cloud service provider can help scale to 1000's of processing node in just couple of minutes. For organizations that need faster data analysis or graphics rendering, there are two choices available – buy additional hardware or shift to the cloud. This is what is the goal of public cloud services.
For compute, AWS' primary solution is its EC2 instances which provide scalable computing on-demand and can be customized for different options' also provides other related services like the EC2 container service, AWS Lambda, Autoscaling, and Elastic Beanstalk for app deployment. Azure's compute offerings are based on VMs with multiple other tools such as Cloud Services and Resource Manager which help deploy applications on the cloud.
AWS still offers the largest range of services, close to 100 across compute, storage, database, analytics, networking, mobile, developer tools, management tools, IoT, security and enterprise applications.
| Service | AWS | Azure |
| --- | --- | --- |
| Deploy, Manage, and Maintain Virtual Servers | EC2 (Elastic Compute Cloud) | Virtual Machines and Virtual Machine Scale Sets |
| Docker Container Registry | ECR (EC2 Container Registry) | Container Registry |
| Scale Instances Automatically | Auto Scaling | Virtual Machine Scale SetsAuto ScalingApp Service Scale Capability (PAAS) |
| Platform-as-a-service | Elastic Beanstalk | Cloud Services |
| Integrating systems and running backend logic processes | AWS Lambda | Event GridWeb JobsFunctions |
AWS vs Azure – Storage
A key functionality of cloud service providers is their storage capability. Running services in the cloud involve data processing that needs to be saved at some point of time. AWS' storage services are longest running , however, Azure's storage capabilities are also extremely reliable. Both Azure and AWS are strong in this category and include all the basic features such as REST API access and server-side data encryption. Azure's storage mechanism is referred to as Blob storage , and AWS's is called Simple Storage Service (S3).
AWS's cloud object storage solution offers high availability and automatic replication across regions. Temporary storage in AWS starts functioning when an instance starts and stops when an instance terminates also provides block storage that is similar to hard disks and can be attached to any EC2 instance or kept separate. Azure uses temporary storage and page blobs for VM based volumes. Azure's Block Storage option is similar to S3 in AWS. There are two classes of storage offered by Azure -Hot and Cool. Cool storage is comparatively less pricey than Hot but one has to incur additional read and write costs.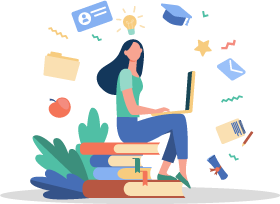 Learn AWS vs Azure Best Cloud Training from Industry Experts
Instructor-led Sessions
Real-life Case Studies
Assignments
Explore Curriculum
| Service | AWS | Azure |
| --- | --- | --- |
| Service Name | S3 | Azure Storage-Blobs |
| Hot | S3 Standard | Hot Blob Storage |
| Cool | S3 Standard -Infrequent Access | Cool Blob Storage |
| Cold | Amazon Glacier | Archive Blob Storage |
| Object Size Limits | 5 TB | 4.75 TB |
| # of Object Limits | Unlimited | Unlimited |
| Services | AWS | Azure |
| --- | --- | --- |
| Service Name | EBS | Managed Disks |
| Volume Types | Cold HDDGeneral Purpose SSDPIOPs SSDThroughput Optimized HDD | Standard Premium SSD |
| Availability SLA | 99.9% | 99.9% |
| IOPs/GB for SSD | GP SSD -3PIOPS SSD up to 50/GB. | 1.8 to 4.9 – This is fixed based on the disk type. |
All software applications today require a database to save information. Azure and AWS both provide database services, regardless of whether you need a relational database or a NoSQL offering. Amazon's RDS (Relational Database Service ) and Microsoft's equivalent SQL Server database both are highly available and durable and also provide automatic replication.
AWS works perfectly with NoSQL and relational databases providing a mature cloud environment for big data. AWS' core analytics offering EMR ( a managed Hadoop, Spark and Presto solution) helps set up an EC2 cluster and provides integration with various AWS services. Azure also supports both NoSQL and relational databases and as well Big Data through Azure HDInsight and Azure table. Azure provides analytical products through its exclusive Cortana Intelligence Suite that comes with Hadoop, Spark, Storm, and HBase.
Amazon's RDS supports six popular database engines – MariaDB, Amazon Aurora, MySQL, Microsoft SQL, PostgreSQL, and Oracle while Azure's SQL database service is solely based on MS SQL Server. Azure's interface and tooling makes it easy to perform various DB operations while AWS has more instance types which you can provision and get that additional control over DB instances.
AWS vs Azure – Content Delivery and Networking
Every cloud service provider offers multiple networks and partners that interconnect the data centres across the globe through diverse products. AWS provides Virtual Private Cloud (VPC) for users to create isolated networks within the cloud. A user can create route tables, private IP address ranges, subnets, and network gateways within a VPC. Similarly, Azure offers Virtual Network (VNET) for users to create isolated networks. Both AWS and Azure provide firewall option and solutions to extend on-premise data centre into the cloud.
| Service Name | AWS | Azure |
| --- | --- | --- |
| Isolated private cloud | Virtual Private Cloud (VPC) | Virtual Network (VNET) |
| Global Content Delivery Networks | CloudFront | Content Delivery Network (CDN) |
| Manage DNS Names and records | Route 53 | Traffic ManagerAzure DNS |
| Dedicated Private Network Connection | DirectConnect | ExpressRoute |
AWS vs Azure – The Verdict
We have tried to shower some light on AWS vs Azure debate in this article. There is no clear winner in this battle of cloud service providers as organizations have the fortune of choosing the most attractive features from each of these cloud service providers to enable a multi-cloud strategy. Companies that need high availability and resilience should consider multiple-data centre hosting's. Attempting to compare Azure and AWS is extremely difficult as both continue to launch new pricing structure, new products and new integrations. The decision to choose either of the platforms with depend on the needs of an organizations how AWS vs Azure comparison meets those requirements. Regardless of whatever the comparisons may be , deciding on the right public cloud service provider requires thorough research on what one really needs and also what the service provider has to offer. The users are likely to be the big winners in the cloud battle between AWS and Azure as each of these providers lures its customers with expanded offerings at economical cost.
Compute, databases, storage, and networking
AWS Offerings
a. For compute, the EC2 instances are AWS's primary offering. It can be customized with a massive number of options. It also offers related services like the EC2 Container service, for app deployment, the Elastic Beanstalk, AWS Lambda, and Autoscaling.
b. AWS storage includes its Elastic Block Storage (EBS), Simple Storage (S3), Import/Export large volume data transfer service, Elastic File System (EFS), Glacier archive backup and Storage Gateway, which integrates with on-premise environments.
Azure Offerings
The offerings of Microsoft include its Azure Blob block storage, core Azure Storage service, as well as Queue, Table and File storage. Offers Import Export, Site Recovery, and Azure Backup too.
Azure & AWS Offerings
With connectivity to on-premise systems and automated server load balancing, Azure & AWS typically offer amazing networking capabilities.
Both support relational databases, from Redshift, Amazon Relational Database Service, Azure SQL Database, Google Cloud SQL, along with Google Bigtable, Amazon DynamoDB and NoSQL databases with Azure DocumentDB.
Pricing
Having established the various features and opinions around Azure and AWS, we are now moving onto implementation.
In order to ensure the best business scenarios, both Azure & AWS have heavily driven down their prices and continue to use their scale to achieve low costs. This has been enormously beneficial both for customers, and the embracing of cloud computing.
In addition to the general reduction in costs, both providers have elected to exploit the more modern means of PAYG(Pay As You Go) pricing. But rather than just doing such on a monthly basis, they do so on an hourly basis. Even more impressive, Microsoft Azure actually does so based on minute-by-minute usage. AWS has introduced a different beneficial cost calculation for larger and diverse enterprises on the other hand. To be more specific, we'll come up with a cost breakdown, comparison of AWS vs Azure pricing, in one of our upcoming blogs.
To ensure you focus on your business more we, Brain Station 23, are offering hassle-free cloud billing introducing complete payment in local currency (BDT).
Your reasoning for picking one service over another will differ from other businesses. However, there are particular aspects of competing clouds that offer benefits in certain circumstances. That can always be compared. So, let's advocate specific use cases in separation for each now.
AWS Sample Resumes! Download & Edit, Get Noticed by Top Employers!
Download
Why AWS?
The depth and breadth of the AWS offering is seen as a plus for AWS. AWS has built out its suite of cloud services since 2006, gaining a good head start on the competition.
All its offerings are built to be enterprise-friendly so that they appeal to CIOs as well as its core audience of developers.
AWS cloud offers rigorous flexibility and openness.
When is AWS not for you?
Hybrid cloud strategy is an area AWS falls short in. AWS, unlike others, has proven to be dismissive about the advantages of on premise private clouds.
Why Azure?
Microsoft already has a firm footing within many organizations. This is seen as a significant pull for Azure, where Microsoft can smoothly play a part in assisting those companies transition to the cloud.
Azure links well with primary Microsoft on-premise systems like the System Center, Windows Server and Active Directory which is a very common scenario for industries like financial sectors, enterprise organizations, and large businesses.
Additionally, while both AWS and Azure have PaaS capabilities, this is a particular strength of Microsoft's.
If your business seeks a cloud solution for expansion in a comparative short customer/market range. The scale of its offering can become another upside of Azure. While many see this as an attraction in many senses as in the huge number of features that are on offer.
When is Azure not for you?
If your business seeks complex cloud solutions and expands in a comparative large customer/market/business range.
If your organization prefers to keep sensitive data within your own data centers, like those in the financial sector, using public clouds for other purposes.
Azure can be somewhat restrictive in comparison to AWS since the other one provides users with enough options for supporting other platforms.
Azure might not be the best option if you want to run anything other than Windows Server. However, Microsoft has been open to embracing open source platforms lately if a little slowly.
AWS continues to lead the way, in very broad terms, regarding maturity and offering the widest range of functionality. However, the gap is certainly closing. Its expansive list of services and tools, along with its enterprise-friendly features make it an attractive proposition for big organizations. While its massive, continuously growing infrastructure offers economies of scale that allow aggressive price cuts.
Now it appears Microsoft has begun to bridge the gap of maturity and offer the widest range of functionality between the two. With its plans to strengthen ties with its on-premise software and ongoing investment in building out the Azure cloud platform, it will continue to bridge that gap. Microsoft Azure will continue to be a strong proposition for organizations already invested heavily in Microsoft regarding technology and developer skills, of which there are undoubtedly many.
Are you looking training with Right Jobs?
Contact Us