AWS vs Azure vs Google Cloud
Last updated on 14th Oct 2020, Artciles, Blog
To get a sense of the AWS vs Azure vs Google Cloud market share breakdown, let's take a look at what each cloud provider's reports shared.
AWS
Amazon reported Amazon Web Services (AWS) revenue of $9.95 billion for Q4 2019, compared to $7.4 billion for Q4 2019. AWS revenue grew 34% in the quarter, compared to a year earlier.
Across the business, Amazon's quarterly sales increased to $87.4 billion, beating predictions of $86.02 billion.AWS has been a huge contributor to this growth. AWS revenue made up 11% of total Amazon sales for the quarter. AWS only continues to grow, and bolster the retail giant time after time.
One thing to keep in mind: you'll see a couple of headlines pointing out that revenue growth is down, quoting that 34% number and comparing it to previous quarters' growth rates, which peaked at 81% in 2015.
However, that metric is of questionable value as AWS continues to increase revenue at this enormous scale, dominating the market (as we'll see below).
In media commentary, AWS's numbers seem to speak for themselves:
The Motley Fool: Amazon Earnings Trounce Expectations: 6 Metrics You Should See
Business Insider: Amazon reported earnings way above Wall Street estimates, and the stock is surging
Subscribe For Free Demo
[contact-form-7 404 "Not Found"]
Azure
While Amazon specifies AWS revenue, Microsoft only reports on Azure's growth rate. That number is 62% revenue growth over the previous quarter. This time last year, growth was reported at 76%. As mentioned above, comparing growth rates to growth rates is interesting, but not necessarily as useful a metric as actual revenue numbers — which we don't have for Azure alone.
Here are the revenue numbers Microsoft does report. Azure is under the "Intelligent Cloud" business, which grew 27% to $11.9 billion. The operating group also includes server products and
The lack of specificity around Azure frustrates many pundits as it simply can't be compared directly to AWS, and inevitably raises eyebrows about how Azure is really doing. Of course, it also assumes that IaaS is the only piece of "cloud" that's important, but then, that's how AWS has grown to dominate the market.
A victory for the cloud provider was the October winner of the $10 billion JEDI cloud computing contract (although AWS is actively protesting the contract with claims of political interference).
Here are a few headlines on Microsoft's reporting that caught our attention:
TechCrunch: Microsoft shares rise after it beats revenue, profit expectations, Azure posts 62% growth
GeekWire: Microsoft revenue rises 14% to $36.9B, profits exceed estimates, cloud rises, and games fall
Google Cloud
This quarter, Google broke out revenue reporting for its cloud business for the first time. For the fourth quarter, Google Cloud generated $2.6 billion in revenue, a growth of 53% from the previous year. For 2019 as a whole, Google Cloud brought in $8.9 billion in revenue, which is less than AWS generated in the fourth quarter alone.
Google CEO Sundar Pichai stated on the earnings report conference call, "The growth rate of GCP was meaningfully higher than that of Cloud overall, and GCP's growth rate accelerated from 2018 to 2019."
CFO Ruth Porat also highlighted Google Cloud Anthos, as Google leans into enabling the multi-cloud reality for its customers, something AWS and Azure have avoided.
Further reading on Google's quarterly reporting:
CNBC: Google still isn't telling us about a key metric for YouTube and cloud: Profits
GeekWire: Google discloses cloud revenue for the first time — here's how it compares to Amazon and Microsoft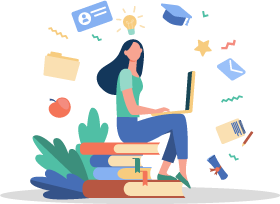 Best On-Demand AWS Training to Build Your Skills & Ability
Instructor-led Sessions
Real-life Case Studies
Assignments
Explore Curriculum
Key strengths
Selecting one cloud vendor over the others will come down to the wants and needs of each individual customer and the workloads they are running.
It is often the case that organisations will use multiple providers within different parts of their operations, or for different use cases, which is called a multi-cloud approach.
However, there are a number of key differentiating factors that separate the approaches of the three firms, which can help end users consider which is right for them.
Starting with AWS, the key strength for the market leader continues to be the breadth and depth of its services, with more than 175 across compute, storage, database, analytics, networking, mobile, developer tools, management tools, IoT, security and enterprise applications, at last count.
"Without doubt the market leader, AWS often wins on developer functionality, due to the breadth of its services as a result of its first move advantage.
AWS has also done a good job at translating its scale into economic benefits for customers, although there are times where cloud can be cost prohibitive," as McQuire at CSS Insight puts it.
Ray Wang, founder and principal analyst at Constellation Research identifies similar strengths with the AWS proposition, but does highlight that "one challenge is pricing on AWS, where many companies don't fully understand the metrics and the impact on architectural decisions and the costs to support certain services."
Microsoft on the other hand tends to be a popular choice with C-level executives that have long-standing relationships with the vendor and know that they can consume a great deal of their enterprise computing needs all in one place, from productivity and enterprise software all the way down to flexible cloud computing resources for their developers, with one hand to shake.
Wang also positions Microsoft as "a strong number two to AWS", thanks to its combination of Azure, Office 365 and Teams. "Microsoft is often seen as the safe global bet but most clients have more than one cloud vendor," he added.
Naturally, all three vendors are strong in machine learning as they can draw on deep wells of internal research and development expertise, but this is one area where Google often stands out as customers look to tap into the magic that powered the search giant at unprecedented scale over the past couple of decades.
Google also often stands out for its deep expertise around open source technologies, especially containers, thanks to its central role in the development of Kubernetes for orchestration and the Istio service mesh, which are quickly becoming industry standard technologies.
McQuire is bullish on Google Cloud, positioning the vendor as "the market's fiercest challenger," under the new leadership of CEO Thomas Kurian:
"What tips the scales in its favour is its engineering muscle and in particular the way customers gain access to and engage Google engineers, particularly for co-development. The firm has also heavily embraced open source and its culture of innovation lends itself to customers who prioritise these areas above all in the digital transformation."
Wang adds: "Those organisations that seek good AI and machine learning capabilities, along with translation, search, and security have been gravitating towards Google Cloud Platform.
"The arrival of Thomas Kurian has put a product and roadmap discipline in place that aligns better with the needs of enterprises. This has opened up opportunities for more competition in the cloud duopoly of Azure and AWS."
Strong-Features and services
At their core AWS, Microsoft Azure and Google Cloud Platform offer largely similar basic capabilities around flexible compute, storage and networking.
They all share the common elements of a public cloud: self-service and instant provisioning, autoscaling, plus security, compliance and identity management features.
All three vendors have launched services and tools targeted at cutting edge technology areas like the Internet of Things (IoT) and serverless computing (Lambda for AWS, Functions with Azure and Google), while customers can tap either cloud to variously build a mobile app or even create a high performance computing environment depending on their needs.
Machine learning has also been a booming area in the great cloud computing arms race as of late.
AWS launched SageMaker in 2017 as a way to simplify the adoption of machine learning by bringing together a hosted environment for Jupyter notebooks with built-in model management, automated spin up of training environments using EC2 instances, and HTTPS endpoints for hosting capabilities with Amazon S3.
The vendor also has a broad set of off-the-shelf machine learning services for use cases like image recognition (AWS Rekognition), text to speech deep learning models (Polly) and the engine that powers Alexa (Lex).
Microsoft's Azure Machine Learning allows developers to write, test and deploy algorithms, as well as access a marketplace for off-the-shelf APIs.
Google offers a one-stop-shop AI platform, which helps machine learning engineers build and deploy models based on its popular open source TensorFlow deep learning library.
The recent buzz around containers is catered for as well, with all three providers offering managed services around popular container services like Kubernetes.
Finally, for UK customers worried about data sovereignty, AWS launched its UK region in December 2016, with Microsoft and Google quickly following suit.
Azure Sample Resumes! Download & Edit, Get Noticed by Top Employers!
Download
Compute, storage, databases and networking
For compute, AWS' main offering is its EC2 instances, which can be tailored with a large number of options.
It also provides related services such as Elastic Beanstalk for app deployment, the EC2 Container service, ECS for Kubernetes (EKS), AWS Lambda and Autoscaling.
Meanwhile, Azure's compute offering is centred around its Virtual Machines (VMs), with other tools such as Cloud Services and Resource Manager to help deploy applications on the cloud, and its Azure Autoscaling service.
Google's scalable Compute Engine delivers VMs in Google's data centres. They are quick to boot, come with persistent disk storage, promise consistent performance and are highly customisable depending on the needs of the customer.
All three providers support relational databases – that's Azure SQL Database, Amazon Relational Database Service, Redshift and Google Cloud SQL – as well as NoSQL databases with Azure DocumentDB, Amazon DynamoDB and Google Bigtable.
AWS storage includes its Simple Storage (S3), Elastic Block Storage (EBS), Elastic File System (EFS), Import/Export large volume data transfer service, Glacier archive backup and Storage Gateway, which integrates with on-premise environments.
Microsoft's offerings include its core Azure Storage service, Azure Blob block storage, as well as Table, Queue and File storage. It also offers Site Recovery, Import Export and Azure Backup.
All three typically offer excellent networking capabilities with automated server load balancing and connectivity to on-premise systems, which brings us to…
Are you looking training with Right Jobs?
Contact Us