Mobile Testing Interview Questions and Answers
Last updated on 04th Oct 2020, Blog, Interview Question
Are you looking for a career change in mobile testing? Are you familiar with black-box or white-box testing on mobile devices? Do you have some previous experience in mobile testing? Have you ever applied for mobile testing jobs? If yes, then this blog is for you that will help you to prepare for the mobile testing interview and starting an established career in the testing field.
There are different professionals associated with the profile like mobile test engineers, mobile automation test engineers, mobile application test engineers, quality engineers, security test engineers, senior mobile testers etc. have a look at wisdom jobs mobile testing interview questions answers to prepare yourself better for the next interview.
1. What Is Mobile Application Testing And How Is It Different From Mobile Testing?
Ans:
Mobile Application Testing (MAT) is the testing of application on mobile devices and it is different from Mobile Testing (MT) in the term that in MT we focus on the native application features of the Mobile devices like Call, SMS, Media Player etc while in MAT we focus only on the functionality & features of the application under Test. i.e, MT is generally done in handset makers like Samsung, HTC, Nokia, Sony, Apple etc while MAT is done in various product based companies and through there vendors like service based companies which do testing of various mobile applications products on different devices like Gmail on mobile, Skype on mobile etc.
2. What Is The Difference Between Mobile Application Testing And Just Mobile Testing?
Ans:
Mobile app testing suggests testing an application on hand-held devices and differs from mobile testing in that it focuses on features and functionality of the tested application only while the other closely focuses on mobile devices' native application features like SMS, Call, Media Player, etc.
3. Explain What Is The Difference Between Web Testing And Wap Testing?
Ans:
WAP Testing: It is the testing the WAP (Wireless Application Protocol) used in network applications
Web Testing: It is related mainly to the testing of web applications such as websites and portals
4. List Out Some Of The Automated Mobile Testing Tools?
Ans:
For mobile testing, two kinds of automation tools are available to test mobile apps
Object based mobile testing tools: Jama solution, Ranorex,
Image based mobile testing tools: RoutineBot, Egg Plant, Sikuli
5. Explain What Is The Difference Between Simulator And Emulator?
Ans:
Simulator: It is an electronic network simulation equipment or a base station equipment for CDMA/CDMA mobile phones. It helps in latching home networks without roaming services and can make Voice; Data calls, SMS,
Emulator: It is a software to test mobile application without a live handset
6. List Out The Types Of Mobile App Testing?
Ans:
The types of mobile app testing includes:
Usability testing
Compatibility testing
Interface testing
Services testing
Low-level resource testing
Performance testing
Operational testing
Installation tests
Security testing
7. Mention What Is The Android Testing Strategy?
Ans:
The standard Android testing strategy must include the following test:
Unit Test
Integration Test
Operation Test
System Test
8. Explain Android Testing Framework?
Ans:
Android testing framework includes three segments:
Application Package: It is the target application that requires to be tested
Instrumentation TestRunner: It is a test case runner that runs test cases on target application. It includes an SDK tools for building test and a tool that provides APIs for writing program that control an android device, for example, MonkeyRunner
Test Package: It includes two classes, Test case classes, and Mock objects. Test case classes include test methods to perform on target application, while mock object includes mock data that will be used as sample input for test cases.
9. List Out The Best Practices For Android Testing?
Ans:
Developer should prepare the test cases at the same time when they are writing the code
Together with source code all test cases should be stored
Use continuous integration and execute tests every time the code is changed
Avoid using rooted devices and emulators
10. Mention What Are The Common Bugs Found While Mobile Testing?
Ans:
Critical: Your phone system crash when testing particular feature in your device
Block: Unable to do anything though phone is on unless you reboot your device
Major: Unable to perform a function of a particular feature
Minor: Under minor bugs usually GUI bugs fall.
11. Explain What Is Robo-electric Testing Framework?
Ans:
Testing done on Android Testing Framework for emulators or devices is difficult. Running and building test cases sometimes takes lots of development effort. Robo-electric framework allows you to run Android tests directly on JVM without the need of a device or an emulator.
12. Explain How A/b Testing Is Done For Ios App?
Ans:
A/B testing for ios includes three steps:
Configure a test: It prepares two versions of your iOS app (A&B) and test metric
Test: Tests two iOS versions above on devices simultaneously
Analyze: It select and measure better version to release
Subscribe For Free Demo
[contact-form-7 404 "Not Found"]

13. While Performing End To End Mobile Testing What Are The Major Criteria, You Have To Take In Consideration?

Ans:

1.installation

2.Application launching without having network

3.Uninstallation of app

4.Orientation of app if it supports

5.Testing application performance on a different kind of devices and network scenarios

6.Testing the application response how it is responding

14. List Out The Features Does Monkey Tool Provide?

Ans:

1.Monkey tools provide features like:

2.Basic configuration options

3.Operational constraints

4.Event types and frequencies

5.Debugging options

15. Mention What Should Be The Selecting Criteria For Test Automation Tool For Mobile Testing?

Ans:

For mobile testing, the test automation tool should have following criteria

Multi-platform support: Ensure that the tool does support your current and future target platform

Script Usability: Object-based tools provides a high degree of the script usability

Jailbreak Requirement: If the tool uses rooted devices, it may not support latest OS version and may be incompatible with MDM policies

Source Code Changes: Sharing source code may not be possible always

Lead time for New OS version: How soon tool can support new iOS/android/other OS version

16. When To Choose Automation Testing And When Manual Testing?

Ans:

Manual Testing

1.If the application has new functionality

2.If the application requires testing once or twice

Automate Testing

1.If the regression tests are repeated

2.Testing app for complex scenarios

17. List Out The Most Common Problem That Tester Faces While Doing Mobile Testing In Cloud Computing?

Ans:
Challenges that tester faces while doing mobile testing are:
Subscription model
High Costing
Lock-in
Internet connectivity issues
Automation is image based and time-consuming
Automation cannot be used outside the framework
18. What Mobile Security Testing Includes?
Ans:
Mobile security testing includes
Checks for multi-user support without interfering with the data between them
Checks for access to files stored in the app by any unintended users
Decryption or Encryption method used for sensitive data communication
Detect sensitive areas in tested application so that they do not receive any malicious content
19. List Out Mobile App Testing?
Ans:
1.Testing in all web browsers
2.Browsers very significantly across the devices
3.May support xHTML,HTML,WML,AJAX
4.Difficulty in Benchmarking the performance due to highly fragmented Market
5.Emulators do not capture all the attributes or characteristics of a device
6.Implementation of the specification may not be consistent across vendors and devices
7.In some situations, transcoders may not respect user experience factors.
20. What Is Port Testing?
Ans:
This testing is done to test the same functionality on different devices with different platforms.
It is classified into two categories:
Device Testing
Platform Testing
21. List Out Some Iphone And Ipad Testing Tools?
Ans:
iPhone tester: Test your web interface in an i-phone sized frame
Appium: It is a test automation tool used with native and hybrid ios application
iPad Peek: Test your web application using an iPad interface
Test Studio: It enables you to record, build and run automated tests for your iPad and iPhone applications.
22. Explain How You Can Install Sd Card In an Emulator?
Ans:
To install SD card in emulator, you have to use the command
MKsdcard –I mySDCard 1024M mySdCardFile.img
23. What Are Some Tools Used To Capture App Logs On Android.?
Ans:
We can use monitor.bat file located under tools folder of android sdk to see log and we can select and save the log from it.other than this alogcat is a free log getting tool which is present in Google Play
24. Screenshot Capabilities For Android, And Android Phones.?
Ans:
Same with Android Debug Monitor (Monitor.bat) if device is connected use screen capture feature and also for Samsung device like note2: Power and Home buttons at the same time & wait for capture sound
25. How Do You Perform End To End Testing In Respect To Mobiles?
Ans:
It totally depends upon the project to project,can you please elaborate on this because this is project specific as starting from installation and version upgrade ,uninstallation etc we do apart from functional testing. Security and Performance of application also need to be tested.
26. Some Issues You Faced During Testing In Regards To The Platforms You Used?
Ans:
Sometimes some issues appear on a particular version device and OS of device also do matter.
27. Issues Faced With Cross Platform Testing?
Ans:
Generally the issue depends upon the different OS/device version, it might be same thing is working on one OS while it might not work on another version.Example we faced issue that our application was working fine on iOS 6.x version devices but on tapping few modules on iOS 5.x devices application crashes and same happened with 2.3.5 Vs
28. What Kind Of Testing Did You Perform (functional, Interruption, Connectivity, Etc)?
Ans:
Very first test we have to perform installation , after that we check the basic functionality and after that we check the connectivity related stuff of the application, Then we uninstall the build and verify how applications respond when we interrupt during installation and also we check interruption scenarios when our application requests network calls .
We also do low network/poor connectivity testing during network calls. Upgrade from older version to newer version. navigation in the application without network if it supports this feature.Compatibility of app on different kind of phones like having external buttons & devices do not have external buttons or other than this flip phone etc
29. When Performing End To End Mobile Testing What Major Criteria Are Taken Into Consideration?
Ans:
Major areas are Installation,first time launching application without having network , uninstallation of app, orientation of app if it support it , testing application performance on different kind of devices and network scenarios , testing the application response how it is responding when invalid user credentials are provided and try to change them after installation and so on.
Also if your application is accessing the network then you must see the logs generated during that period so that sensitive information should always go in encrypted form, like if it is payment related CC number etc.
30. Examples Of Defects Found During Mobile Testing?
Ans:
Issue is saving contact on phone memory or deleting it or some time conference call issue while an active call is there n like that.
31. Testing On Different Networks (wifi/cellular Data Plan)?
Ans:
We have to test the application on 2G/EDGE, 3G and Wifi network because sometimes application faces issues on slower networks
32. How Do You Test Patches/Defect Fixes Intended For An App Already In Production?
Ans:
We generally do regression of relative module and mainly focus on the area which are related to the bug fixes as per the developer as we can not do entire regression in very short span of time, so just do sanity of rest of the application modules on high priority devices(on which you have major customer base if you have crunch of time members & if team size is not an issue do sanity on all major devices)
33. What Is The Defect Tracking Mechanism?
Ans:
his is of same nature like any other software testing project using any tool like Jira, Bugzilla etc
34. What Are The Tools Used In Debugging ?
Ans:
We generally use logs to see the cause of issues where the failure is occurring , so for iOS iPhone configuration utility for Android Monitor.bat etc can be used and if you provide logs from these tools developers can easily understand the cause of the issue.
35. Testing Performed/Modules Handled By Testers Based On Their Project?
Ans:
We generally divide the modules among the team members and then shuffle the modules among team members with different devices.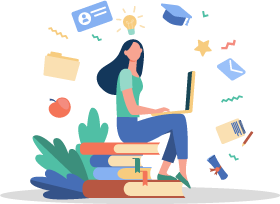 Learn From Best Mobile Application Testing Training from Expert Trainers
Instructor-led Sessions
Real-life Case Studies
Assignments
Explore Curriculum
36. How Are The Data Generation Tools?
Ans:
This is generally done by the Use cases, SRS and FRS document as your application specific test data can be only created using these things.
37. What Tools You Use For Performance Testing And Automation ?
Ans:
@ Performance testing of the Web service which your application uses you can use jMeter, it is an open source tool which can be used to test the api's performances.
@Automation: It is very subjective term & totally depends on the project need and type of application , there are several paid tools available in the market like SeeTest, Ranorex, Silk Mobile etc while good free automation tools are Calabash, Appium , Robotium for Android, KIF for iOS and using free tools you require some coding skills like ruby or Java.
38. Tell About Filter What You Can Create While Checking Logs?
Ans:
Filters help you in finding relevant information about your application and you can create filters based on the application package name like com.abc.com and save this filter by name as My application ,when you click on this filter then you will see only logs which are from your application.
You can create a filter based on the Log tag which is related to the thing that line is doing. For example if you have placed System.out to print the output then you can create a filter by tag System.out, then it will short list all the print output.
And you can create filters by Choreographer which helps in finding the skipped frames if you want to see it.You can create a filter corresponding to your PID and log message which is coming as text also.
39. How To Check Cpu Usage And Memory Utilization Of An App ?
Ans:
You can use various tools like Usemon,CPU Usage Monitor, CPU Usage Process List Viewer etc available in Google Play store and if you want to use sdk, then you can use systrace feature of Android Monitor
40. One Thing Which You Cannot Do With Emulator But Can Do With Real Device?
Ans:
You can test the interrupts like phone call, messages, battery drain out completely while you were using the application under test, low battery scenarios etc on real devices , memory card mount/unmount scenarios , actual performance of you application can be test on real devices only, Bluetooth related testing can be only done on real devices.
41. Types Of Mobile Applications?
Ans:
Mobile applications can be broadly categorized into three categories i.e, Native app, Web app and Hybrid App.
Native App: Native app are developed specifically for one platform, which is coded with a specific programming language (like Objective C for iOS, Java for Android) and installed directly onto the device and can take full advantage of all the device features — they can use the camera, the GPS, the accelerometer, the compass, the phone book etc. Native apps can use the device's notification system and can work offline. Native apps are installed through an application store (such as Google Play or Apple's App Store).Native mobile apps provide fast performance and a high degree of reliability. Examples of native apps: Temple Run, Candy Crush etc.
Web App:Web applications are mobile web portals that are designed, customized and hosted specifically for mobiles. They are accessed through the mobile device's web browser using a URL. Web apps became really popular when HTML5 came around and people realized that they can obtain native-like functionality in the browser. Mobile web applications cannot use device functionality. Example of web app: google.com, m.snapdeal.com, m.yahoo.com etc.
Hybrid App:Hybrid Apps are Web apps embedded in a native app, run on the device, and are written with web technologies (HTML5, CSS and JavaScript). Hybrid apps run inside a native container, and leverage the device's browser engine (but not the browser) to render the HTML and process the JavaScript locally. A web-to-native abstraction layer enables access to device capabilities that are not accessible in Mobile Web applications, such as the accelerometer, camera and local storage. An hybrid app is NOT tied to any platform or any particular mobile device. So, it can run on any device once built. Write Once Run Anywhere (WORA) type of app. Example of hybrid apps: Flipkart, Facebook, Twitter etc.
42. Full Form Of Various Application Extensions.?
Ans:
iPA: iOS APP Store Package
APK: Android Application Package file
exe: Executable File
jad: Java Application Descriptor
prc: Palm Resource Compiler
43. What do you know about mobile API testing?
Ans:
API stands for Application Programming Interfaces.
Mobile API testing assesses a set of APIs to analyze their functionality, performance, and security to determine if it matches the set expectations.
44. Can you define Product-based testing in terms of mobile testing?
Ans:
Product-based testing is a comparative method that measures the performance of a mobile application.
It is concerned with enhancing the quality and quantity of the product in question.
45. How will you communicate app crashes to the developer?
Ans:
Interviewers ask this mobile testing interview question to understand your method of communicating with the developers in case of discrepancies.
46. Discuss how you communicate with developers and support your answer with reasons and past experiences if possible.
Ans:
I would start by identifying the scenario in which the app crashes.
Then I would use a defect tracking tool to report app crashes and attach screenshots with the error message.
I would also suggest steps to reproduce to bring app crashes in control.
47. Talk about the 5 things that need extra attention in your opinion and back your answer with reasons.
Ans:
The 5 challenges to effective mobile app testing are:
Testing on multiple user interfaces.
Testing is based on devices.
Security issues
Creating awareness about the context of the app.
Identifying minor issues with the application's performance.
48. What do you know about PRC and ADB?
Ans:
PRC stands for Palm Resource Compiler. It has a file format similar to archives and stores resource data.
ADB (Android Debug Bridge) is a client-server program that enables the development of Android apps. It consists of 3 components- a client, a daemon and a server.
49. How can you create an emulator on an Android device?
Ans:
To create emulator on an Android device,
Fill the name field— Select target API— Specify file size— Choose skin section— Select create AVD— Press start button— Launch.
50. What are some crucial steps involved in mobile app testing?
Ans:
The crucial steps involved in mobile app testing are:
Testing system integration.
Installing and uninstalling the app.
Analyzing HTML control.
Monitoring app performance.
Performing cross-device, cross-browser tests.
Gateway testing.
Network testing.
Battery testing.
51. How can you test apps in devices with different screen sizes?
Ans:
App testing in devices with different screen sizes can be done using emulators.
52. What are the defects tracking tools used for mobile testing?
Ans:
You can use the same testing tool which you use for web application testing like QC, Jira, Rally, and Bugzilla etc.
53. What are all major networks to be considered while performing application testing?
Ans:
You should test the application on 4G, 3G, 2G, and WIFI. 2G is a slower network, it's good if you verify your application on a slower network also to track your application performance.
54. When performing a sanity test on the mobile application what all criteria should be taken into consideration?
Ans:
Installation and uninstallation of the application
Verify the device in different available networks like 2G, 3G, 4G or WIFI.
Functional testing
Interrupt testing- Able to receive the calls while running the application.
Compatibility testing – able to attach the photo in message from gallery
Test application performance on a different handset.
Make some negative testing by entering the invalid credentials and test the behavior of the application.
55. Which things to consider testing a mobile application through black box technique?
Ans:
By testing your application on multiple devices.
By changing the port and IP addresses to make sure the device is getting connected and disconnected properly.
By making calls and sending messages to other devices.
By testing your web application on different mobile browsers like Chrome, Firefox, opera, dolphin etc.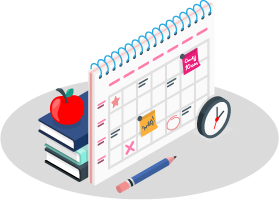 Get JOB Oriented Mobile Application Testing Course By Top-Rated Instructors
Weekday / Weekend Batches
See Batch Details
56. What is the latest version of iOS?
Ans:
iOS 8. (This changes quite often, so please check the apple site for most recent info)
57. What is the latest version of Android?
Ans:
Lollipop 5.0–5.0.2 (also changes often).
58. What is the full form of MMS?
Ans:
Multimedia Messaging Services
59. What is GPRS and how does it work?
Ans:
GPRS is General Packet Radio Service which works on a mobile network with the help of IP transmission. GPRS provides the transmission of IP packets over existing cellular networks. It provides you internet services on mobile.
60. What is the latest version of Windows?
Ans:
Windows 10
61. What do you mean by Streaming media?
Ans:
Streaming is a process of downloading the data from the server. Streaming media is the multimedia that is transferred from server or provider to the receiver
62. What are the automation tools available for mobile application testing?
Ans:
There are many automation tools available in the market for mobile application testing but iPhone Tester is one of the best tools to test the application on iPhones and screenfly for android devices.
63. What is the best way to test different screen sizes of the devices?
Ans:
Using an emulator. See example
64. What are the common challenges in mobile application testing?
Ans:
Working on different operating systems, a variety of handsets, different networks, a variety of screen size.
65. What web services are used by a mobile app?
Ans:
There are many depending upon the application. SOAP and REST web services are used but RESTful is more common now.
66. Does Selenium support mobile internet testing?
Ans:
Yes, it does, Opera browser is used for Mobile internet testing.
67. Does Selenium support Google Android Operating System?
Ans:
Yes, Selenium 2.0 supports Android Operating System.
68. Name debugging tools for mobile?
Ans:
Errors can be verified by the generated logs. We can use configuration utility on iOS and android monitor.bat on android. Here are few to name Android DDMS, Remote Debugging on Android with Chrome, Debugging from Eclipse with ADT, Android Debug Bridge, iOS simulator etc.
69. Name mobile automation testing tools you know?
Ans:
Paid tools: Ranorex, Silk Mobile, SeeTest
Free tools: Appium, Robotium, KIF, Calabash
70. What is the strategy used to test a new mobile app?
Ans:
System integration testing
Functional testing
Installation and uninstallation of the app
Test HTML control
Performance
Check in multiple mobile OS
Cross browser and cross-device testing
Gateway testing
Network and Battery testing
71. What does a test plan for Mobile App contain?
Ans:
Test plan for mobile apps is very similar to software apps. It contains as follows:
Objective
Automation tools required
required features to be tested:
network
security
performance
size
battery
memory
features not to be tested
display size
resolution
Test cases
Test Strategy
Tested by
Time required
No. of resources required
72. Why does a mobile phone have 10 digit numbers?
Ans:
The number of digits in a mobile phone number decides the maximum mobile phones we can have without dialing the country code.
73. Full form of the various extensions
Ans:
apk – Android Application Package File
exe – Executable Files
iPA –iOS App Store Package
prc – Palm Resource Compiler
jad – Java Application Descriptor
adb – Android Debug Bridge
Aapt – Android Asset Packaging Tool
74. What is web service?
Ans:
It is a component used in software to perform the task. It is like an interface between one program to another.
75. How to create the log file?
Ans:
Using CAT
mobile testing Sample Resumes! Download & Edit, Get Noticed by Top Employers!
Download
76. Where are the APNs stored?
Ans:
APNs are stored within contexts and they are identified by numbers and specify how one data connection can be established.
77. Is there any other name for the peer review meeting?
Ans:
The other name for the peer review meeting is the Technical review meeting.
78. What are the common types of bugs found when testing an application?
Ans:
These are CRITICAL, BLOCK, MAJOR, and MINOR bugs. You should handle each of them as per the requirement and follow the best testing strategy too.
79. What are the different types of GPRS classes and how are they used?
Ans:
There are three classes of the GPRS as discussed below.
Class A – You can connect to the GPRS or GSM together both at the same time.
Class B – You can connect to both GPRS and GSM but only one at a particular time.
Class C – You can either connect to GPRS or GSM or switch off the other connection manually.
80. How to make the Bluetooth settings on your phone?
Ans:
In the modern phone, there is a shortcut on the home screen only that can be used to connect with available devices quickly. For older versions, you should first search the available devices and connect with the desired one.
81. What facts should you consider while testing an application for security?
Ans:
Check the application for multi-user support.
How files are accessed by third-party users?
How data is encrypted or decrypted for sensitive information?
There should not be any malicious content within your application.
82. When should you choose automation testing?
Ans:
You can prefer the automation testing in two possible cases as given below –
If there is a need for performing testing over again and again
Automation testing is suitable for complex scenarios too.
83. What should be the selection criteria for test automation tools for mobile testing?
Ans:
The automation tool should support the following features –
Multi Platform compatibility
Script usability
Source code changes
Jailbreak statements
Compatibility with different operating systems
84. List the Selenium Commands that Work with Appium.
Ans:
There are a number of Selenium commands that work with the Appium tool.
Locate commands using ID or class names.
Raise events on elements e.g. Click().
Text commands like type().
Get/Set element properties.
Commands to run JavaScript.
Switch context between different web views like switching <iFrames> in Selenium Webdriver.
Commands to manage alert boxes
85. How can you create an Emulator on Android?
Ans:
Here, you have to give a name in the name field.
Now decide on the desired API from the list.
Give the size details.
Now make the needed skin selection.
Now click over create AVD option
Now select the needed AVD option.
Click on the Start button now and Launch.
86. Explain the most critical bug that you have managed over during your work experience.
Ans:
There is not a fixed answer to this question and it will vary from person to person based on their previous work experiences.
87. What is the best strategy to test any mobile app as per your experience?
Ans:
It includes – System integration testing, Functional Testing, HTML control testing, installation or uninstallation testing, performance testing, browser compatibility testing, check performance on multiple browsers, gateway testing, network security testing etc.
88. Does mobile internet setting is supported by Selenium automation testing tools?
Ans:
Yes, it is supported but you have to use the Opera web browser in that case.
89. What are common web services used by web developers these days?
Ans:
These SOAP, REST, Restful etc
90. How will you differentiate the two terms emulator and simulator from each other?
Ans:
The working of an emulator is based on software and hardware both while working of a simulator is based on software only. Simulation is a system that behaves exactly like something while an emulator is defined as the system that exactly behaves like something else
91. How can you check the size of screens on your mobile devices?
Ans:
This is an emulator that helps you to achieve the objective.
92. What Are The Points That Are Covered In The Planning Phase Of Automation?
Ans:
During the planning phase of automation, the points to be considered are as follows:
Selection of the "right" Automation tool
Selection of Automation Framework if required
List of in scope and out of scope items for automation
Test Environment Setup
Preparing the Gantt Chart of Project timelines for test script development & execution.
Identify Test Deliverables
93. Is Automation Testing A Complete Replacement For Manual Software Testing?
Ans:
No. Proper automation requires as little intervention from humans: as possible since the tools used are built to run tests once they are set up. As convenient as this might be, it should not be a complete replacement for manual testing – only for repetitive tasks like load testing, where thousands of virtual users are required. Engineers should not automate things like test scripts if those scripts can only be expected to run occasionally, nor should they automate code reviews, or bug testing for new builds of software that might require human interaction to detect issues. We can conclude by saying that large-scale, repetitive tasks are a better fit for automation.
94. What Are The Differences Between Open Source Tools, Vendor Tools, And In-house Tools?
Ans:
Open source tools are free to use frameworks and applications. Engineers build the tool and have the source code available for free on the internet for other engineers to use.
Vendor tools are developed by companies that come with licenses to use, and often cost money. Since they are developed by an outside source, technical support is often available for use. Example vendor tools include WinRunner, SilkTest, Rational Robot, QA Director, QTP, LR, QC, RFT, and RPT.
An In-house tool is a tool that a company builds for its own use, rather than purchasing vendor tools or using open source tools.
95. What Are The Prerequisites To Start Automation Testing?
Ans:
The first step is to segregate the different test cases that are to be automated. Following this, you must prepare test data as per the needs of the test cases. Reusable functions need to be written which are frequently used in those test cases. Later test scripts are prepared by using reusable functions and applying loops and conditions wherever necessary.
96. Mention Few Disadvantages of Automation Testing.
Ans:
Designing the tools and tests to run software takes a lot of manual, human effort, though there are frameworks and tests ready-made for engineers to use. Even with automated testing, human error is still a factor – tools can be buggy, inefficient, costly, and sometimes even technologically limited in what kinds of tests they can run on their own.
97. Which Tools Are For Performance Testing And Automation?
Ans:
For performance testing of web services, you can use JMeter. It is an open source tool which can be used to test the API's performances.
For automation, there are several paid tools available in the market like SeeTest, Ranorex, Silk Mobile etc while free automation tools are Calabash, Appium, Robotium for Android, KIF for iOS.
98. List OneThing Which You Cannot Do With Emulators But You Can Do With A Real Device.
Ans:
You can test the interrupts like
Phone calls & Messages
Battery drains out while using the application under test
Low battery scenarios
Memory card mount/unmount scenarios
Actual performance of your application
Bluetooth related testing.
99.What would you do if your app works well on some devices and crashes on others?
Ans:
Mobile testers have a plethora of techniques to identify problems and bugs in an app.
Are you looking training with Right Jobs?
Contact Us