Hyperion Tutorial
Last updated on 29th Sep 2020, Blog, Tutorials
Oracle Essbase is an OLAP (Online Analytical Processing) Server that provides an environment for deploying pre-packaged applications or developing custom analytic and enterprise performance management applications. Oracle Essbase, along with Oracle BI Suite Enterprise Edition Plus, is part of the Oracle BI Foundation.
Hyperion is a Business Intelligence (BI) and Business Performance Management (BPM) Tool. It's the market leader in Financial, Operational and Strategic Planning. It has applications for Planning, Financial consolidation, and score carding, reporting, dashboards, Analysis, Workspace, Master Data Management and Foundation.
Multidimensional OLAP database (MOLAP) Stores only figures (integer) – no textual information (char) or other formats.
Has no tables, no fact table, no rows but uses the concept of dimensions.
Has no (or little) concept of time.
Intersections of dimension members must exist in hierarchy before loading data.
Member load (dimension build) before data load. Master-data essential.
Ragged Hierarchies possible.
Security to cell level and LDAP and NTLM authentication.
Rich Scripting language (MaxL).
Subscribe For Free Demo
[contact-form-7 404 "Not Found"]
What Makes Oracle Hyperion a Unique Technology?
Oracle has always remained at the top in introducing business applications to the market. Hyperion is an extension to that array providing various benefits that make it a unique technology.
Features
Reduce planning, budgeting, and forecasting cycles by weeks or months
Improve accuracy of plans and forecasts
Shrink the user learning curve by leveraging a Microsoft Office-based interface
Eliminate time lag between when plans are updated and reports are refreshed
Reduce cost of ownership through superior application deployment, management tools, and packaged data integration
Hyperion Modules
Hyperion Essbase
Hyperion Financial Management (HFM)
Hyperion Financial Reporting (HFR)
Hyperion Interactive Reporting
Hyperion Web Analysis
Hyperion Shared Services
Hyperion Planning
Hyperion SpreadSheet Services
Hyperion Master Data Management/Hyperion Data relationship management
Hyperion Financial Data Quality Management (FDQM)
Hyperion Financial Data Quality Management Enterprise edition
Product Suite of Oracle Hyperion
Hyperion offers a whole bunch of key software products. Let's discuss them one by one.
Essbase
Hyperion Planning
HFM (Hyperion Financial Management)
Financial Reporting
Web Analysis
Excel SmartView Tool
Essbase:
To construct analytic applications that provide a multidimensional database platform, Essbase, a multidimensional database management system (MDBMS), is used. Essbase, stands for 'extended spreadsheet database.'
Essbase Advantages:
Provide a real-time analytic infrastructure to support business intelligence and enterprise performance management (EPM) applications.
Combine multiple sources of disparate data, analyze that combined data, and perform data modeling and "What If" and predictive analysis scenarios using that data.
Analyze Historical data, Performance trends, Profitability measurements and Foreign Exchange impacts on profitability and performance.
The Essbase database is essentially a "cube"; each cube axis represents a different data point (accounts, time, products, etc.)
Improves your ability to "see" your Business' performance and health, as well as how you can utilize the data to project future scenarios and trends.
Hyperion Planning:
Hyperion Planning is the product in the Oracle Enterprise Performance Management Software Suite which is an industry-leading Business Intelligence software package. The main emphasis of this Hyperion Planning product is to deliver budgeting, planning, and forecasting solutions that support you to achieve and organize all your business planning and budgeting requirements.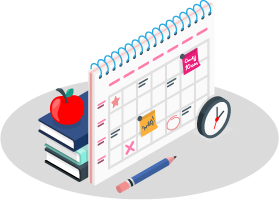 Learn Hyperion Certification Course and Get Hired by TOP MNCs
Weekday / Weekend Batches
See Batch Details
Oracle Hyperion Financial Management (HFM):
It is a complete, web-based product that provides global financial association, broadcasting, and analysis in a single, highly efficient software solution. Oracle Hyperion Financial Management, which is the part of Oracle EPM Suite, validates several things like collection, integration, and reporting of financial outcomes in numerous GAAPs and IFRS and the settlement of changes between numerous standards. Hyperion Financial Management can be organized instantly to incorporate data from several Oracle and non-Oracle transactional systems, provide top-side reporting to IFRS requirements, and support organizations to make transitions to IFRS.
Financial Reporting:
Financial Reporting comprises two things, i.e., the Financial Reporting Studio and the Workspace. If you want to create and edit reports, Financial Reporting Studio is used. If you want to view and print those reports, Workspace is used. Financial Reporting creates extremely organized, book-quality financial and management reports. It also helps organizations escalate their operational proficiencies that are essential to generate and allocate GAAP-compliant financial reports and other extremely organized management reports.
Web Analysis:
Web Analysis delivers executives and experts with the best instinctual, user-directed, and web-based analysis competencies.
Benefits of Web Analysis are as follows:
It helps in highlighting trends and issues prematurely with graphical and highly instinctive dashboards.
It navigates and drills through multidimensional data to understand root causes.
It aids in increasing fast acceptance through an easy-to-use and marginal exercise.
Such experienced analysis is not possible with other Business Intelligence systems.
Excel Smart View Tool:
The Hyperion Smart View for Office offers an Excel interface to Hyperion Financial Management (HFM) and to Essbase. It allows end users to generate ad-hoc reports in Excel and to import the generated reports from Financial Reporting into various tools such as Word, PowerPoint, Excel, or Outlook.
Functionalities of Smart View are listed below:
Ad-hoc analysis in Excel
Sending and retrieving data with the help of Function Builder
Importing reports from Financial Reporting and Web Analysis to various tools such as Word, PowerPoint, and Excel
Accessing HFM data forms (optional)
Submitting data (optional)
Calculating, translating, and consolidating data (optional)
| Areas | Hyperion Benefits |
| --- | --- |
| Cloud accessibility | This Oracle product is accessible on cloud |
| Addressing business needs | Hyperion addresses financial and accounting needs better than SAP |
| Providing Security | Data is highly secured in Oracle Hyperion |
Hyperion Sample Resumes! Download & Edit, Get Noticed by Top Employers!
Download
Benefits
Oracle Hyperion Planning offers medium to large enterprises with a powerful business planning tool they can leverage to create the most viable business plans, budgets, and forecasts for their business. The system supports the hierarchic order, enabling planners to integrate all relevant departments for planning purposes. The software retrieves and evaluates data any way you want, giving you deep and actionable insights that allow you to see well into the performance of your business.
The software's powerful data analysis tools help improve the accuracy of your business plans and forecasts, resulting in significant shortening of your planning, budgeting, and forecasting cycles by weeks or months. With its Microsoft Office-based interface, users can easily become familiar with the software, making the learning curve less steep and a whole lot shorter. Its integration with Microsoft Office tools makes Oracle Hyperion an easy platform to work with.
As planning, budgeting, and forecasting are simplified and more accurate, you are able to map out the path of your business more effectively. With Oracle Hyperion, you can get the whole picture of your company and go deep into specific departments so you can evaluate things individually and collectively. With such information right at your fingertips, you can instantly make the best-informed decisions that will positively impact your business' growth.
And if you want to access your data to help you evaluate the performance and growth of your business, you can easily access the system's cloud-hosted data storage anytime, anywhere.
Are you looking training with Right Jobs?
Contact Us