Workday Tutorial
Last updated on 25th Sep 2020, Blog, Tutorials
Workday is an HRMS ERP system that supports Hire to Retire solutions.
Workday is a web-based ERP Software vendor an on demand (Cloud based) that specializes in Human Capital Management and Financial Management applications.
Workday provides management with the way to oversee employ data, time tracking, procurement, compensation and Benefits, expense management and financial accounting.
With a single system for finance and HR, Workday gives you total visibility so you can make decisions based on data, not guesswork.
Its approach ensures the best security and integrity of you data, and protects against various security threats as well as data breaches.
WORKDAY also selects the most reliable and secure data center provides as its partners.
Workday Assembly is our main tool to build data-exchange type of integrations.
Workday Integration server is a middleware server that can host integration interfaces such as assembly and Web Services.
Workday Integration Sever was called Cape Clear Server prior to Workday's acquisition of Cape Clear.
Workday Studio is an Eclipse based development client for building assemblies.
There are high-level components such as transport-in, transport-out, and mediation that can be added to an assembly project via drag and drop.
Workday Architecture
why are we implementing it?
Workday is the group-wide system for Human Resources (HR). It is a platform for consistent HR processes and information.
It is one of the tools we require to manage the organization's global growth.
With Workday, every employee will have access to their profile and visibility of the group-wide organization chart.
Managers will have a reliable source of information about their teams and HR will be able to work more efficiently.
Here, are some different modules of Workday:
Let's discuss in details about the Workday HCM:
Human Resource Management:
Workday Human Resource Management offers intuitive capabilities to help you effectively organize, staff, grow, and pay your global workforce. Manage the full hire-to-retire lifecycle in one simple, easy-to-use system.
Gain visibility and business insight across your global workforce
Configure and manage business processes at any organizational level
Make better human resources decisions with embedded, actionable analytics
Benefits:
Establish, manage, and adjust benefit plans to meet the different requirements of your business within a single, unified system; plus, gain access to a wide inventory of packaged combinations across all major categories.
Offer employees a full and flexible spectrum
Define, manage, and analyze total benefit management
Integrations to hundreds of popular benefit providers
Talent Management
Straighten goals, develop talent, and plan your leadership succession. Hire workers with insight into career paths, and equip management with the insight to identify and grow worker skills and contributions.
Guide on boarding
Aligning organizational, team, and individual goals
Glassiness into the cost, capacity, capability, and quality of the workforce
Predicting leadership gaps and developing successors
Understand retention risk and take action to prevent talent loss
Subscribe For Free Demo
[contact-form-7 404 "Not Found"]
Recruiting
Sourcing, recruiting analytics and complete perceptibility into the entire talent pipeline.
Review candidates from any portable emblem
Analyse recruiting demand and identify gaps
Foster collaboration between all stakeholders, decreasing time to fill open positions
Get a 360-view of talent pool – both internal and external
Expand your research for new talent through social channels
Payroll Solutions
Workday Payroll enables the user to pay correctly and flawlessly to everyone in your total workforce — Deliveries in the cloud, no matter where they are.
Combine flexibility, control, and insight -Customization
Streamline and manage the entire payroll process
Third-Party Payroll integration
Time Tracking
Humiliate labour costs, reduce assent risks, and Boost up the worker fecundity.
Check-in and check-out from any portable device or web browser with automatic date/time casts
Get real-time information, such as overtime hours before the payroll run, via a robust, global computation engine
Workforce Planning and Analytics
Workday delivers the collaborative tools and a unique insight your organization needs to create active workforce plans, help your leads make ultimate decisions and concur with your business goals.
Create dynamic headcount plans and take action to close any gaps in real time
Use scorecards to monitor critical workforce metrics such as turnover and engagement
Collaboratively plan across HR and Finance with Workday Planning
Learning
Workday learning will enable employees to gain and share knowledge anywhere through a social and engaging experience.
All device
Personalized recommendation
Development plans administration
Eurasian: informal and formal
Built-in capacity to report
Eventually I will share a section of the things of
WORKDAY FINACIAL MANAGEMENT
Workday Financial Management is created on a versatile, worldwide establishment that furnishes organizations with the core money related administration tendencies anticipated from a cloud arrangement.
Workday Finance Product Areas
Applications and Features
Accounting and Finance
Revenue Management
Financial Reporting and Consolidation
Financial Planning
Projects
Expenses
Procurement
Inventory
Grants Management
Let's Dive into the Topic Of Finance Management
Accounting & Finance:
Go past the fundamentals of bookkeeping. Workday gives you constant business knowledge and finish inner control.
Settle on the correct choices at the ideal time with in-memory bookkeeping and examination.
Deal with all action with installed, adaptable business forms.
React to change rapidly with arrangements instantly reflected crosswise over Workday.
Bolster worldwide activities midway with multi-element, multibook, and multicurrency capacities.
Revenue Management:
Manage the whole contract-to-cash lifecycle with a single finance system and quickly accustom to emerging ordinances.
Speed up cash flow while reducing inaccuracies in financial reporting.
Quickly turn to new revenue identification norms and diminish audit costs.
Automate billing methods for different types of products and aids.
Enhance estimating with continuous perceivability into finance streams.
Expenses :
Efficiently manage touring and entertainment expenses and clarify cost reports to increase accuracy and reduce costs.
Seize receipts and submit expense reports on any device.
Assure rapid enactment with a consumer-like experience on desktop and mobile.
Diminish administrative work by leveraging representative data in Workday Human Capital Management.
Mechanize cost administration forms while guaranteeing control.
Increase ongoing perceivability into worker go through with the multidimensional examination.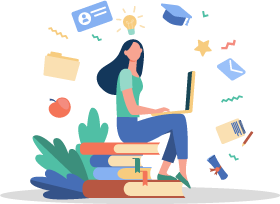 Learn Workday Training with Comprehensive Instructor-led Classes
Instructor-led Sessions
Real-life Case Studies
Assignments
Explore Curriculum
Procurement:
Streamline all appearances of indirect procurement in one system to upgrade operational effectiveness and Control.
Design and present orders for assets and services with a consumer-like experience.
Manage the RFQ method for goods and services, and compare supplier tenders to recognize cost savings.
Empower providers to self-enroll and keep up their information, similar to address and to save money guidelines.
Design endorsement work processes and spend approvals for better control.
Comprehend spending patterns and monetary effect on the association.
Inventory:
The new approach to established materials controls with complete visibility across your internal supply chain.
Describe and determine inventory in locations based on usage type.
Materially count inventory and record benefits from your mobile device.
Refresh stock automatically and trace the delivery of goods to fulfilment.
Picture inventory cost by spend division to understand what's being demanded.
Projects:
Manage your projects and your ability in a particular system, resulting in empowered teams, happy clients, and improved profitability.
Quickly view essential project details, including budget, estimate and plan, stock demand, utilization, status, and more.
Automate billing and taxation identification to streamline the contract-to-cash cycle.
Locate current project data, cost reports, and time record on any device.
Bolster the entire venture lifecycle from asset task to charging.
Grants Management:
Handle the requirements of the most complex grant—all while increasing clarity and control into grant activity.
Promote assent with broadcasting demands by guaranteeing all exchanges are precisely followed.
Oversee concede proposition and spending plans halfway and give an account of honours against recommendations.
Computerize the full post-grant procedure to enhance exactness, perceivability, and consistency.
Workday Key Benefits
Rapidly gain a total and more precise photo of your business
Equip officials and business administrators with significant, logical finance related bits of knowledge—accessible on the device of their decision
Provide best-in-class and inescapable "dependably on" review abilities
Embrace authoritative, process, and announcing changes without business interruption
Provide a steady and simple to-utilize interface for all clients—representatives, administrators, officials, and reviewers.
How to Access Workday??
Workday we can access through Tenant.
What does "tenant" mean?
A tenant is any application that requires its own secure computing environment. Each Workday customer has their own secure tenant that only they can access.
When user makes changes to the system through configuration, these changes will only be reflected in tenant and will not be visible to other customers.
Here you can see the login page of Workday Tenant Access.
Where the user can only access with login credentials like User name & Password
Here you can see the Workday Tenant Access Home page.
Workday Integration Cloud
Workday's Integration Cloud Platform is a complete Integration Platformas-a–Service (iPaaS) for building, deploying, and managing integrations to and from Workday. It provides a proven, enterprise-class platform that consists of an Enterprise Service Bus (ESB) embedded as part of the Workday platform with associated tools directly within the Workday UI for managing and monitoring integrations. The Workday Integration Cloud also provides pre-built and delivered connections to non-Workday systems, as well as tools for developing custom integrations. All integrations are deployed to and run on Workday without the need for any on-premise middleware.
Workday Integration Challenges
Organizations have created connectivity between Workday and applications and services through integration tools as well as by implementing point-to-point integration. Integration tools help provide a quick and simple connection between two endpoints, but as the number of endpoints and the complexity of the integrations increase, a simple tool cannot deliver complete results.
Businesses have also made use of point-to-point integration in order to connect and synchronize data between Workday and various systems, services, data sources and APIs. This approach establishes a direct connection between endpoints, resulting in tightly coupled integration. Because of this, change must be made directly by experienced developers, slowing down processes and leaving the connections vulnerable to breakage at even the slightest errors. Moreover, because of the complexity of the integrations and numerous endpoints that need to be connected, this method quickly becomes an intricate mess. With fragile connections vulnerable to breakage at the slightest changes, point-to-point integration lacks reliability and scalability.
In order to overcome the challenges of the New Enterprise, an integration platform capable of integrating both on-premises and SaaS applications is crucial.
The Workday Approach: Integration in the Cloud
Human capital, payroll, and financial management systems must interact in a variety of ways with other internal and external systems and data sources. Unlike legacy enterprise application providers, Workday understands the importance of integration to core systems-of-record because integration has been a fundamental architectural and application design criterion from the company's inception.
Workday thinks that connectivity to other applications and resources should be simpler to build, deploy, manage, and evolve over time. This is a significant and long-awaited change from the way integration is currently done for most enterprise systems. By offering a variety of packaged solutions and integration tools as well as the ability to deploy integrations to the Workday Cloud, Workday helps relieve the burden of systems integration. To simplify systems integration, Workday provides the following solutions and tools:
Open, Standards-Based Web Services APIs. At the foundation of our approach, Workday provides comprehensive standards-based web services APIs to support all integrations to and from Workday. Workday APIs are not only organized by functional areas, but they also automatically inherit the security permissions of the user executing the calls.
Integration Cloud Platform. The Workday Integration Cloud Platform is a proven, enterprise class Integration-Platform-as-a-Service (iPaaS) that enables Workday, customers, and partners to build, deploy, and manage integrations to and from Workday in the Workday Cloud.
Integration Cloud Connect. Workday offers a growing ecosystem of packaged integrations and connectors. These offerings are 100 percent built, supported, and maintained by Workday as well as run and managed in the Workday Cloud. This vendor-supported approach significantly shifts the cost, risk, and burden of integrations from the customer to Workday and significantly accelerates implementation times.
workday Sample Resumes! Download & Edit, Get Noticed by Top Employers!
Download
Why Use Workday for Integration?
Clearly, you can build any integration you need to the Workday API using your own middleware technology; MuleSoft, Boomi, TIBCO, or Oracle Fusion Middleware are just a few of the middleware tools used by Workday customers. However, there are several major advantages to using the Workday Integration Cloud:
-Integrations surface naturally inside the Workday user interface. You can view the integrations, launch them, schedule them, secure them, include them in Workday business processes, configure notifications around them, and audit and log them— all from within the Workday user experience.
-Both packaged and custom integrations run on Workday software and hardware infrastructure in our data centers. You do not need to license or use any on-premise integration middleware platform, which can greatly simplify the deployment and management of integrations especially when the majority of the integrations are connecting to Workday
-Finally Workday's integration tools are also highly optimized for efficiently building integrations to and from Workday. Purpose-built packaged components handle much of the plumbing aspects of integration-building, freeing you to focus on the critical business logic.
Overall, Workday's packaged integrations and tools are widely proven in a variety of demanding situations and offer a lower-cost, lower-risk path to delivering needed integrations in support of your deployment.
Workday Embraces Open, Standards-Based Web Services APIs
At the core of Workday are open standards-based APIs that give complete programmatic access to business operations and processes. This web services-based APIs provide an integration format (SOAP or REST) that is interoperable with all the leading client-side languages and integration middleware platforms. In addition, the Workday APIs are fully versioned, which means customers that build an integration against any particular release of Workday are guaranteed those integrations will continue to work across future Workday updates. The Workday APIs contains the following service categories:
Business Services are the primary way to programmatically interact with Workday and directly correspond with the major functional areas of Workday (e.g., Staffing, Benefits, or Financial Management). The operations within these services correspond with business events and business objects within Workday (such as "Hire Employee" within Staffing or "Get Journal" within Financial Management). Operations return extensive data sets but can also be configured via "Response Groups" to return a subset of possible data (e.g., contact information, position information, etc.).
Reporting Services, also known as Reports-as-aService (RaaS), provide a flexible, user-defined means to get data out of Workday. All of the reports created using Workday's built-in report writer can be set up to deliver data via RSS, REST (JSON), or traditional SOAP-based messages with the simple click of a checkbox. This includes customer-defined calculated fields. Reporting Services effectively provide a mechanism within Workday for customers to define and create their own custom APIs. If only a subset of fields within Workday Human Capital Management services are needed for a specific integration, then a custom API 4 that contains only those needed fields can be built. Workday or any third-party integration tool can then consume this API.
Outbound Messaging Services are used to provide real-time notifications to external applications when business events occur within Workday. For example, the workflow behind the "Hire" event in Workday could be configured to publish an outbound message to a subscribing third-party system. Upon receipt of the real-time notification, the subscribing system could then query Workday (using the public API) to get details about the "Hire" (e.g., employee information, job-related information, etc.) and then take appropriate action.
Monitoring Services expose Workday integration infrastructure status to external applications so integrations can be enriched with additional functionality. For example, external applications can monitor the execution of integration events that are happening within Workday. With this level of information, external applications can see not only the status of their current integrations but also gain insight into when and how data will come from Workday prior to the events occurring. This type of transparency gives business users greater visibility into inter-system processing than ever before.
Are you looking training with Right Jobs?
Contact Us