What is SAP Certification?
Last updated on 30th Sep 2020, Artciles, Blog
SAP stands for 'Systems Applications and Products' and was originally aimed to provide customers with the ability to interact upon a common database along a comprehensive application range. Gradually more applications began to be assembled and today, SAP is being used by leading companies like Microsoft and IBM. SAP was in fact founded by five IBM employees in 1972 from Mannheim, Germany. SAP applications have gone through various changes and modifications and the latest R/3 (business applications from SAP) provides immense capabilities to manage financial assets, production operations, plants, personnel, materials, archived documents and cost accounting. The latest R/3 framework runs on several platforms that include Windows 2000 and use client/server models. It also includes internet enabled packages for better information exchange.
Subscribe For Free Demo
[contact-form-7 404 "Not Found"]
What is SAP Certification?
SAP has been continuously adding onto its product offerings with new e-business applications, web interfaces, tools for supply chain management, customer relationship management and much more. SAP systems comprise various fully integrated modules covering almost every aspect of business management.
While most businesses today are looking to work upon a SAP framework, a SAP certification is increasingly becoming important for the career of employees. Not just regional job prospects, but SAP entertains hiring across the world.
SAP is a globally recognized business platform today in various functional fields including Financial Accounting and Controlling (FICO), Production Planning (PP) and Materials Management (MM). The demand for SAP expertise is increasing in both production facilities are managerial workplaces, with companies coming up with a wide spectrum of SAP facilitated modules.
Eligibility of SAP Certification and the Courses Offered
SAP constitutes lot many courses and modules. The eligibility depends on which particular SAP course one is interested in and the skill he/she possesses. It is recommended that the candidate has a relevant academic background in subjects including Computer Science, Business Administration, Finance, Accounting, Human Resource, Information Systems, Operations Management and Systems Engineering.
SAP certification is divided into two types of courses – one being more functional and the other being more technical. However, both the courses present similar authorization and transaction codes related to your educational background. Further, the course content can be greatly varied as per the nature of the course.
The Technical SAP certification focuses more on programming and module customization.
This is further complimented by roles that mix both the functional and technical skills including the responsibilities of business analysts. Technical courses are advises if you come from a programming / developing / computer background.
There aren't any particular courses or sets of courses that need to be taken before sitting for the certification exam. However, if you are applying for a higher level Professional Certification, you must hold an Associate level Certification. SAP certifications help validate the expertise and experience of SAP partners, software users, customers and professionals who are looking to be placed in a SAP environment. The certification is recognized globally and is a standardized criterion for several roles and responsibilities.
Advantages of SAP certification
SAP is one of the most sought after certification in the current business environment. IT professionals acquainted with SAP platforms are demanded in every part of the world and it has been one of the most successful It certifications recently. SAP implementation is a complicated process and demands adequate knowledge and training for the same. For professional it takes years of experience to gain adequate expertise. This is also the reason that modern businesses look out for SAP certified professionals.
Mock Tests
Test your SAP skills. Exams on many SAP modules are made available. After you self-evaluate
you will be able to set goals that you feel you can attain with the new knowledge you have about yourself.
The purpose of this online mock test is to help you evaluate your SAP knowledge yourself.
The Multiple Choice Questions (MCQs) on SAP modules will prepare you for technical rounds of job interviews, written tests and many certification exams.
Group Discussion & Soft Skills Development
Enhance communication and interpersonal skills
Improve listening skills and confidence
Better understanding of the subject
Team building exercise
Resume Rewriting
Writing an effective SAP CV is an essential foundation for building a successful SAP career.
When being considered for a new SAP employment opportunity your curriculum vitae is normally the first thing an employer uses to decide if you are suitable for the SAP position on offer, so it is no surprise that the candidates who write the best SAP CVs are those who are invited for interviews and who ultimately get hired.
We help you rewrite an exceptional CV for SAP consultant jobs, and have done so for our
alumni's, who are currently working in some of the leading global IT consultancies across the globe.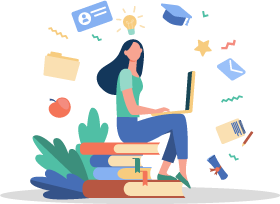 Build Your SAP HANA Skills with SAP HANA Training By Real Time Experts
Instructor-led Sessions
Real-life Case Studies
Assignments
Explore Curriculum
Reputation and Recognition
Better role and paycheck is automatically followed by reputation and recognition among peers, colleagues, and clients. This can even act as a motivator to help them do better in their jobs and earn higher benefits. SAP professionals will be recognized by their certification. The accreditation can be used along with the names and this indeed makes a strong impression among recruiters and employers.
Why to choose SAP Education Services @Atos?
SAP training at Atos will support your growth strategies, create a competitive advantage, and transform your career goals. In addition, take advantage of personalized hands-on workshops and in-depth technical training from our SAP experts who develop cutting-edge SAP technologies.
Infinite Learning – GURU ON CALL:
All registered candidates will get online training support till they are placed.
Two hours online support session for four days every week (7 PM to 9 PM).
Learn from experts who share best practices, tips, road maps, and demos to help you get
ahead
Frequently asked interview questions discussed.
Trainer will also brush/train them on various topics every session.
Trainees will also give on screen demo using SAP server for their better understanding.
Tips to attend technical interview.
ERP Foundation Training
Navigation and overview, end-user process and transaction processes on SAP systems
Assess SAP knowledge and build confidence to work on SAP systems as business users
Prospects of Promotion
SAP certification can act as a special cushion in every professional's career. There are endless opportunities after getting the certification and it makes it easier to reach career goals that it would have been without the certification. In the workplace, SAP certified employees are prioritized for promotion over those without it. Being the recognized experts in the platform, they are an asset to the company and thus are subsequently looked after.
SAP Sample Resumes! Download & Edit, Get Noticed by Top Employers!
Download
Conclusion
Today, SAP systems define both large scale and small businesses. It is one of the most benefiting ERP platforms that facilitate better functioning of a business in all aspects. Having a SAP certification enables a professional to be better prepared for the rising workplace complexities. In some cases, it is not just an advantage but a strict criterion for selection.