Enterprise Analysis Tutorial
Last updated on 29th Sep 2020, Blog, Tutorials
Industries have evolved, and data has become the primary source of growth for every firm. In the old-time data was not required as much as it is today, the markets were not very large, and the consumer was also not diverged. Another significant change that has occurred in the past century is that companies have now become multinational companies, this means that companies have moved to other countries to expand their business. Moving to other countries is not an easy task, after all, it is an unknown market for the businessman and to start a business understanding of the market is very crucial. Data is very essential if a firm wants to conquer any market as it is the key in understanding the market, most of the firms are adopting enterprise analytics which is having a separate department to which collects and analyses data to interpret the market. To fully understand how the future of business will be affected by enterprise analytics we need to know about the different aspects of it extensively.
What is enterprise analytics?
The market has become complicated due to which it has become difficult for companies to understand it. The consumer has become demanding, and in this age of technology, he is aware of everything. There are consumers of different races, religions and nationalities, all of this makes it hard for the companies to understand the market. To solve this problem, companies have come up with the solution of enterprise analytics. As we all are aware every kind of data is available online, so the best thing to do is do an in-depth analysis and research, then collect that data and understand the market. Creating an analytics department for a firm is not an easy task, it requires a lot of effort. The best way of creating a successful analytics department is to hire the best analysts in the industry who help the firm in collecting the data necessary for a successful entry into the market. The story does not end here, after obtaining the data of a market many statistical tools are run on it, these tools help the firms in determining the success of a product in the market.
Subscribe For Free Demo
[contact-form-7 404 "Not Found"]

Enterprise Analysis is a knowledge area which describes the Business analysis activities that take place for an enterprise to identify business opportunities, build a Business Architecture, determine the optimum project investment path for that enterprise and finally, implement new business and technical solutions. The question you may ask: Does this really differ from Enterprise Architecture, and if so, how?

At first sight, business opportunities are not always considered as being part of an Enterprise Architecture initiative, more as an activity which should be considered as an input.
What is Enterprise Analytics Platform?
Enterprise Analytics Platform is a platform on which companies do their analytical research and comprise the data. These platforms have all the things needed to conclude a market's status, being the statistical tools or the data itself, you will find everything there. It is hard and very costly for firms to make their platforms due to which they tend to use third-party analytics platforms by paying them monthly. This type of a course is usually taken by small and medium-sized enterprises, as they are not as financially sound as the big firms and building their own analytics platform can cost them a lot. Companies like Harman and HCL offer these services with their cloud-based analytics platform. Cloud-based platforms are very convenient and safe, chances of data theft and data loss are meagre as some very good encrypted passwords protect these.
There are many benefits of using enterprise analytics platforms like:
Knowledge Available to all Employees — The convenience of data is not only available to analysts, instead employees of the whole organisation can use the data for the welfare of the firm.
Ever Updated Analytics — Many companies offer live updated data to their clients, this helps their clients in understanding the constant changes the market goes through.
Better Understanding of the Market — These platforms help in understanding the market a lot better due to the data they have, they even have the ability to determine the differences in the markets and conclude the reasons behind it.
Better Effectiveness on the Market — These platforms help organisations to understand the markets a lot better than anything else, which in turn shows in the performance of the organisation.
Slowly and steadily all firms are adopting enterprise analytics platforms, as time is passing firms understand the importance of doing so. Data is the biggest weapon in today's time, whoever has the best data succeeds in the market.
Structure of enterprise analytics
The Role of Enterprise Analysis in the Requirements Process
As was mentioned above, enterprise analysis is the key starting point to the requirements process, identifying the scope of the business need and justifying its solution. According to BABOK, "It is through enterprise analysis activities that business requirements are identified and documented." Enterprise analysis is the foundational research that undergirds any successful set of requirements. In addition to being a crucial starting point, enterprise analysis is continually referenced and refined throughout any business analysis endeavor, particularly in agile development.
It is important to note that while many aspects of business analysis—including requirements gathering and implementation—are often done in concert with IT, enterprise analysis ideally is performed irrespective of IT. The work of enterprise analysis is business-focused, and while enterprise analysis may consider what IT can bring to the table in terms of solutions, its primary focus is on business, including changes in business processes, models, and strategies.
Steps Involved in Enterprise Analysis
BABOK has identified five main steps in the process of enterprise analysis, which are outlined below.
1.Define the business need. A business need may already be stated prior to a project's inception, but it may or may not be the true need that the business needs to address in order to achieve its goals. "The definition of the business need is frequently the most critical step in any business analysis effort." This is because without a correct identification of the need, one will never arrive at a viable solution and all efforts toward that end will be wasted. "An issue encountered in the organization, such as a customer complaint, a loss of revenue, or a new market opportunity, usually triggers the evaluation of a business need.It is common for organizations to act to resolve the issue without investigating the underlying business need." It is incumbent on the business analyst, therefore, to examine the underlying causes of the need in order to accurately identify it and bring all viable solutions to the table for stakeholders' examination. During this stage, it is imperative that the analyst avoid groupthink, assumptions, and preconceived ideas in order to bring an effective, objective voice to the process. In order for an analyst to accurately define the business need, she must identify the following (as outlined by BABOK):

1.The quantifiable consequences of the perceived business problem to the organization (such lost revenue, dissatisfied customers, and so forth).
2.The payback that is expected from any potential solution (greater profits, reduced spending, and so forth).
3.How fast the solution can be implemented, and the consequences of doing nothing.
4.The business problem's real, underlying source.

2.This is also the stage in which the analyst must elicit the perceived business requirements from the business owners.
3.Assess the capability gaps. Capability analysis is a key part of enterprise analysis. Separate from defining the business need, capability analysis defines whether the organization has the capability to meet that need. (For a succinct description of capabilities analysis versus requirements analysis, see John Owens' article "Capability vs Requirement," accessible .)BABOK notes that if an organization does not have sufficient capabilities to meet a business need, then it is incumbent on the analyst to identify the capabilities that need to be added.
4.Determine the solution approach. In this stage, the analyst must determine (based on research done in previous steps) the most viable solution to what has been determined to be the business need. The approach must describe what is needed to implement the business solution—such as new software, a revised website, a change in business processes, or some combination of these. More than one solution, or multiple parts to a solution, may be proposed. If capability gaps prohibit a smooth implementation of the ideal solution, solution alternatives must be anticipated. It is ideal for the analyst to make any list of solution alternatives as exhaustive as is humanly possible. Each solution must include any accompanying assumptions, constraints, or risks.
5.Define the solution scope. According to BABOK, the function of this enterprise analysis stage is "to define which new capabilities a project or iteration will deliver." This stage puts the flesh on the bones of the solution approach, helping stakeholders understand the path to the solution's arrival, and the tools that will be required to implement it. Examples of items that may be included in the scope are data warehouses, databases, software, processes, and so on. According to BABOK, "The solution scope will change throughout a project, based on changes in the business environment or as the project scope is changed to meet budget, time, quality, or other constraints."
6.Define the business case. What are the practical, tangible benefits of the solution? "The business case describes the justification for the project in terms of the value to be added to the business as a result of the deployed solution, as compared to the cost."[7] In other words, how is the proposed solution truly beneficial, from a business sense, to the organization? The business case is all about quantifying the solution's benefits (with greater specificity than was done in stage 1 in describing the expected payback). A specific amount of revenue, dollars saved, and other quantifiable benefits, with a description of the metrics that helped the analyst arrive at those numbers.
A final, polished description of business needs, capability gaps, proposed solution and scope, and business case are normally included in the business requirements that are presented to stakeholders. As with any set of requirements, stakeholder involvement, agreement, and communication are keys to their implementation success.
Core Competencies for Enterprise Analysis
A business analyst must possess certain core competencies in order to effectively lead enterprise analysis projects. These include (but are not necessarily limited to) the abilities to:
Create and maintain business architecture. To perform this, an analyst must be able to research and discern where a business is (baseline architecture) and where it should be (target business architecture). According to BABOK, business architecture "defines an organization's current and future state, including its strategy, its goals and objectives."[9]
Conduct feasibility studies. A feasibility study looks at the options that are proposed and examines whether they are technically possible within the organization and whether they will meet the organization's goals.
Perform opportunity identification and analysis. This is the practice of identifying and analyzing "new business opportunities to perform organizational performance[10]. This is typically done in consultation with subject matter experts.
Prepare and maintain the business case. For this competency, an analyst must be able to identify the cost in time, money and resources that the proposed solution will consume and weigh that against the tangible benefits that the solution will offer.
Understand and perform risk management. For this skill, an analyst must understand the risks (technical, financial, business, and so on) of implementing the proposed solution and weigh those against the risk of not implementing the solution.
Enterprise Analysis Services
Many able consultants, both individuals and firms, offer enterprise analysis services that are useful to organizations that may be less experienced or familiar with enterprise analysis. A few examples of these services include
Broad in-depth organizational and industry research, helping to ensure that all avenues are explored to guarantee the very best business solution is proposed
Business analysis and business development
Capability modeling, business case creation, and decision support, helping to justify the business solution to management
(An analyst or manager may find an able firm in their area by looking up enterprise analysis consultants or management group consultants that offer enterprise analysis services.
About Business Analysis Body of Knowledge® (BABOK®)
The Business Analysis Body of Knowledge® (BABOK®) is the collection of knowledge within the profession of Business Analysis and reflects current generally accepted practices. As with other professions, the body of knowledge is defined and enhanced by the Business Analysis professionals who apply it in their daily work role. The BABOK® Guide describes Business Analysis areas of knowledge, their associated activities and the tasks and skills necessary to be effective in their execution. The BABOK® Guide is a reference for professional knowledge for Business Analysis and provides the basis for the Certified Business Analysis Professional™ (CBAP®) Certification.
BABOK® Guide 2.0 represents the development of a common framework to understand and define the practice of business analysis.
About TOGAF™
TOGAF is an industry standard architecture framework that may be used freely by any organization wishing to develop an information systems architecture for use within that organization.
TOGAF has been developed and continuously evolved since the mid-90's by representatives of some of the world's leading IT customer and vendor organizations, working in The Open Group's Architecture Forum. Details of the Forum, and its plans for evolving TOGAF in the current year, are given on the Architecture Forum web site.
About TOGAF Version 9 Enterprise Edition
TOGAF Version 9 Enterprise Edition ("TOGAF 9" for short) is a detailed method and set of supporting resources for developing an Enterprise Architecture. Developed and endorsed by the membership of The Open Group's Architecture Forum, TOGAF 9 represents an industry consensus framework and method for Enterprise Architecture that is available for use internally by any organization around the world – members and non-members of The Open Group alike – subject to license conditions – see Downloading TOGAF 9
As a comprehensive, open method for Enterprise Architecture, TOGAF 9 complements, and can be used in conjunction with, other frameworks that are more focused on specific aspects of architecture or for vertical sectors such as Government, Defense, and Finance
BABOK own picture of Enterprise Analysis (EA)
Having never had the chance to scale this mountain fully myself, I can look at that graphic and make sense of it intellectually, and indeed have used some of those tools at lower altitudes. I've certainly done many of those tasks, but they usually were around a bound project, but not something at the highest levels of organization that required use of enterprise architecture surveying tools, frameworks and methodologies (Zachman, TOGAF, etc.), whose deliverables would have strategic impact across the org, or even perhaps change the nature of the organization itself. That's where the air gets thinner and each step has greater impact and potentially higher consequence.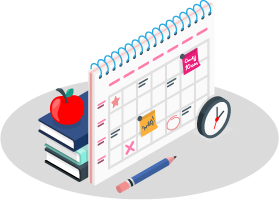 Learn Hands-on Experience from Enterprise Analysis Training Course
Weekday / Weekend Batches
See Batch Details
Let's look at this in more detail by way of mapping activities between BABOK v2* and the TOGAF 9 Framework*. The BABOK is the collection of knowledge within the profession of business analysis and reflects generally accepted practices. It describes business analysis areas of knowledge, their associated activities and tasks and the skills necessary to be effective in the execution:
| BABOK v2 Knowledge Area Activity in Enterprise Analysis | BABOK v2 Definition | Enterprise Architecture (e.g TOGAF 9) | Differences, observations |
| --- | --- | --- | --- |
| Requirements Elicitation | This describes the interview and research process-how to best extract needs from stakeholders (and even how to recognize needs they don't know they have).Elements such as metrics (tracking the amount of time spent eliciting requirements) and elicitation techniques (prototyping and brainstorming are just a couple) among the topics covered | Phase A: Architecture Vision is the initial phase of an architecture development cycle. It includes information about scope, the key steps, methods, information requirements and obtaining approval for the architecture development cycle to proceed | Business scenarios are a useful technique to articulate an Architecture Vision.A Business Scenario describes, a business process, an application or set of applications enabled by the proposed solution , the business and technology environment, the people and computing components (called "actors") who execute it, the desired outcome of proper execution To build such a Business Scenario, workshops with business users (stakeholders) would be organized |
| Business Requirements Analysis | This describes how to write/state requirements that will meet business needs. Key objectives include methods for prioritizing and organizing requirements, as well as the most beneficial techniques for requirements presentation (including state diagrams, prototyping, data flow diagrams, and process modeling, and more).Business Requirements for future project investments are identified and documented.They are defined at a high level, and include goals, objectives, and needs are identified | Business Requirements are collected from business people during the Architecture Vision's phase using the technique called Business Scenario (as mentioned above).That document identifies what will be the business solutions in generic terms | The Enterprise Architects will define the Architecture Vision phase based on the goals, and objectives of the enterprise gathered from the business.There are two steps:Business people will have defined the goals and the objectives of the enterprise independently from the Enterprise Architecture teamThe Enterprise Architecture team which include business people gather the requirements based on the previous activity |
| Enterprise Analysis | Begins after a Business executive team develops strategic plans and goalsThis outlines the crucial (and sometimes political) process of keeping everyone in the loop and on the same page regarding the project's direction and progress. This activity delves into such details as the requirements review and approval processes (including record-keeping). | Most of these activities are taken into account in doing Enterprise Architecture or done directly by the Business executive team before starting an new Enterprise Architecture project | |
| | Strategic plan development | | Done outside of the Enterprise Architecture process by business people but is a key source of information |
| | Strategic goal development | | This is done outside of the Enterprise Architecture initiative by business people but is a key source of information |
| | Business Architecture development | | Done during Phase B:Business Architecture, looking at the baseline and target architecture, delivering a gap analysis, a plan and a roadmap |
| | Feasibility Studies | | Done during Phase A: Architecture Vision (with a Business Scenario) |
| | Business Case Development | | Done during Phase A: Architecture Vision (with a Business Scenario) |
| | New Project Proposal | | This is done in two steps: during the Phase A where we identify a Business solution and during Phase F; Migration Planning |
| | Selecting and Prioritizing New Projects | | This is done in two steps: during the Phase A where we identify a Business solution and during Phase F; Migration Planning |
| | Business Opportunities | | This is done during the Phase A: Architecture Vision and the Phase E: Opportunities and Solutions |
| | Launching New Projects | | This is done during Phase F: Migration Planning |
| | Managing Projects for Value | | This is done during Phase F: Migration Planning |
| | Tracking Project Benefits | | Once the project is in production, it is no longer part of the Enterprise Initiative |
| Solution Assessment and Validation | Details how to choose the best solutions for specific business needs (as well as assessing how well the chosen solution worked after its implementation).This should also cover risks, dependencies, and limitations that must be identified before proposing any solution | Solutions are identified during Phase E.: Opportunities and Solutions.This phase is directly concerned with implementation, identifying major work packages to be undertaken and creating a migration strategy.Risk management, dependencies are taken into consideration. | |
| Business Analysis Planning and Monitoring | Explains how to decide what you need to do to complete an "analyst effort" (in other words, how to plan a project). This helps intelligently decide which stakeholders, tools, tasks and techniques we will need to get the job done | Covered mostly in the Architecture Vision phase, then in the Business Architecture Phase | Stakeholder management techniques are used within TOGAF, tools and techniques are identified in the Business Architecture phase (modelling, reference models, viewpoints) |
| Requirements Management and Communication | Describes how to identify business needs (the why of the project; whereas requirements are the how) and state the scope of their solutions. This is a crucial piece of the analyst's work. SMART criteria of measurement, SWOT analysis and other measurement factors that make identifying this root cause data objective and tangible are used | Business Requirements are collected with the business people during the Architecture Vision's phase using the technique called Business Scenario (as mentioned above). | SMART techniques are equally used.Communication plans are defined. |
This diagram below is a draft map BABOK® and TOGAF 9; more work is required!
Observations
There are obviously overlaps between Enterprise Analysis and Enterprise Architecture, but activities are not always done in the same sequence.Enterprise Analysis is more a business initiative than an Enterprise Architecture which includes both business and IT people
provides the context in which an Enterprise Architecture should be conducted
Enterprise Analysis is about defining the strategic goals and the strategic planning taking into account the environment and market trends, identify business issues, focus on remaining competitive, profitable, efficient. Enterprise Architecture is reusing all this information.
Enterprise Analysis is only covering the initial activities of Enterprise Architecture but does not address other Enterprise Architecture activities such as: – Application Architecture, Data Architecture, Technology Architecture (and Solution Architecture).
Enterprise Analysis does not include all aspects related to governance such as the IT Governance and the Enterprise Architecture Governance Framework. Touch points with other frameworks are not addressed.
Enterprise Analysis may not completely address the need of working with other parts of the enterprise such as IT, PMO, development teams, IT partners.
Enterprise Architecture suggests a Preliminary phase which is about defining ''where, what, why, who, and how" Enterprise Architecture will be done, establishing the business context, customizing the framework, defining the architecture principles, establishing the Architecture Governance structure.
Enterprise Analysis complements Enterprise Architecture but also overlaps in some areas. Organizations looking into Enterprise Architecture and specifically TOGAF 9 may consider adopting a Business Analysis framework such as BABOK and integrate them in the Preliminary Phase. If both approaches exist in a company, this would be a great opportunity for optimizing the alignment between Business and IT, and to run an Enterprise Architecture program from a complete business perspective.
Enterprise Analysis Sample Resumes! Download & Edit, Get Noticed by Top Employers!
Download
Conclusion
Currently developing and delivering new Enterprise Architecture consulting – training services (TOGAF 9) for many companies (Banking-Pharma-Major IT vendors). Implementing Governance and managing IT Operations within a consultancy company.
Before in charge of International Governance and Control implementing different best practices around IT Finance/Procurement, Audit/Risk management, Vendors Management (with Service Level Management) in a Bank.
Previously in a Pharmaceutical (Chemical) company, in charge of the worldwide Enterprise Architecture program and Governance, the IT Research & Innovation, following the reorganization of the IT Department, implementing Service Management based on ITIL Best Practices and deploying new processes: Change, Configuration, Release, and Capacity/Availability Management, responsible for the Disaster Recovery Plan and for the System Management team.
Prior to this, responsible for the Architecture team in an international bank, I have a wide experience in the deployment and management of information systems in Private Banking and Wealth Management environments, and also in the IT architectures domains, Internet, dealing rooms, inter-banking networks, Middle and Back-office. Also have been into ERP and CRM domains.
His main competences covers the perfect understanding of banking activities, and industry, the design of new systems, IT strategies, IT Governance and Control, Innovation, new technologies, Enterprise Architecture (including BPM) , Service Management (ITIL V 3), Quality System ISO 9001:2000, team management, project and portfolio management (PMI), IT Finance, organization and planning.
Are you looking training with Right Jobs?
Contact Us