Social Media Marketing Interview Questions and Answers
Last updated on 24th Oct 2020, Blog, Interview Question
Are you an active participant in social network sites? Do you want to set up career in social media marketing? Then our site ACTE is the right choice for you to get prepared for the interview. Social media marketing is a type of internet marketing that avail social networking websites as marketing tool. The main aim of social media marketing is to increase the company's brand and to reach out easily to the customer. As various companies are looking forward to social media sites for their product campaigning and this media plays an effective role in promoting business, job positions are available in the market. So, please start your preparation by social media job interview questions and answers offered by our site wisdom jobs and attend the interview.
1. Explain digital marketing?
Ans:
Digital Marketing is a component that uses digital or internet platforms to promote a product or service. It has different tactics like Content Marketing, Search Engine Optimisation, Social Media Marketing, Paid Advertising, Email Marketing and many more.
2. What is the difference between direct marketing and branding?
Ans:
The main difference between direct marketing and branding is that direct marketing is done to reach out to their customers directly through catalogs, emails, etc. whereas branding is done to increase the brand awareness of the product or service through SEM, PPC.
3. Name some digital marketing automation tools that you have come across?
Ans:
Activecampaign
Convertkit
Drip
Hubspot
Sendinblue
Zapier
4. How do you stay updated with the latest Digital Marketing trends?
Ans:
It is important to stay updated in the digital marketing field, to do that one needs to join the like-minded professional group in social media, read books from amazon, subscribe to the newsletter(Moz, Hubspot, Neil Patel), listen to the relevant podcasts, Above all it is important to implement the trends and witness the trends lively.
5. Do you think that Digital Marketing will replace Traditional Marketing in the near future?
Ans:
It is unlikely that Digital Marketing will completely replace traditional marketing in any near future. Rather the marketers are integrating both the platforms to optimize their marketing plans for optimal Return on Investment. Instead of replacing each other, both traditional and digital marketing are becoming complementary to each other that will help to build the brand across different platforms
6. What are the latest trends in Digital Marketing?
Ans:
Voice Search
Visual Search
Chabot
Live Videos
Omnichannel marketing
Video and Influencer marketing
Content Personalization
7. Explain inbound marketing and outbound marketing?
Ans:
Inbound marketing – It involves attracting the customers and turning them into potential leads through different marketing channels like SEO, content marketing, social media campaigns, etc.
Outbound marketing – It involves reaching out to the targeted audience by more traditional forms of marketing, such as TV ads, Radio ads, Print Advertisements and emails.
8. What is Online Reputation Management (ORM)?
Ans:
Online Reputation Management (ORM) is the strategy of identifying, influencing & monitoring the digital reputation and credibility of a person or a company or a business with an online presence. A complete reputation management strategy involves the main following three components:-
1. Building an online identity in the web presence from the state of minimal or nonexistent
2. Maximizing the appearance of positive references for a person or a company in online
3. Solving any online reputation problems
9. What are the skills that are needed for Digital Marketing?
Ans:
Analytical Skills
Copywriting Skills
Creative Skills
Designing skills
Sales Skills
few technical skills
10. What do you know about Content Marketing?
Ans:
Content marketing is a strategic marketing approach that is focused on creating & distributing valuable, relevant, and consistent content to attract & retain a clearly-defined audience which is ultimately to drive profitable customer action. Without content, nothing will work, content is king, which will outperform and does half of your digital marketing job.
11. Explain the steps involved in creating a Content Marketing Strategy?
Ans:
Set your mission and goal
Know your target audience
Develop a customer persona
Analyze your current content
Decide on content types
Create a content calendar
Create, Distribute & Market the content.
Measure your results
12. How do I get people to read my content?
Ans:
Use a powerful headline to grab the interest of the readers. A headline should convey an idea of what the content is about, while also hooking people's interest. Break up the content with relevant subheadings. Use relevant keywords & links. Share it socially to get more readers to your site.
Subscribe For Free Demo
[contact-form-7 404 "Not Found"]
13. Explain the use of LSI keyword?
Ans:
LSI stands for Latent Semantic Indexing. LSI refers to the keyword related to your main focus keyword. Google returns the related keywords based on the main keywords used in the search query. LSI keywords are usually the highlighted words & phrases in search result descriptions and are considered the most relevant to the original keywords.
14. What are some of the most common Content Marketing mistakes that everyone does?
Ans:
Not knowing the target audience
No clear plan and strategy
Failing to do background research
Writing poor quality content
Ignoring SEO or over optimizing the content
Not promoting the content
Not reviewing the content performance
15. What is AMP?
Ans:
AMP is a short term for Accelerated Mobile Pages. AMP is an open-source library that helps to create a lightweight and fast loading web page. It enables marketers and publishers to create mobile-friendly web pages, which can be supported at different platforms and is compatible with all types of browsers.
16. What is a Responsive Web Design?
Ans:
Responsive Web Design is a web design technique that makes the page work well across a variety of devices and its relevant screen sizes. The approach consists of a mix of flexible grids & layouts, images & intelligent use of CSS media queries.
17. Explain the role of keywords in SEO and how important it is?
Ans:
A keyword is the most important for SEO and users or consumers use the keyword to search for a product or service online. Keywords are the base for all your SEO works. This would help your website's pages to rank higher in search engines which makes it easier for people to find your website. They are crucial for getting better rankings in the top of the search engine result pages(SERPs).
18. Difference between On-Page and Off-Page SEO?
Ans:
Onpage SEO – Process of optimizing a web page to rank higher in the search engine result page to drive more relevant traffic to the site. The few main components of on-page SEO include Title Tag, the Header tag, Meta description, URL structure, images with alt tag and more.
Off Page SEO – Process of actions taken outside the website to increase the ranking of the website in SERP. Few off page SEO techniques are building backlinks, Social Bookmarking, Local Business listing, Social Networking and more.
19. What do you mean by Backlink?
Ans:
A backlink which is also known as an 'inbound link', is an incoming link to a website that originates from a different website. Backlinks are a major factor used by Google in determining the organic search engine rankings.
20. What is Google Webmaster Tool?
Ans:
Google Search Console is a Google Webmaster Tool. Google Webmaster Tools is the primary method for Google to communicate with webmasters and helps alert them about issues with their site. It is a free service that helps them to evaluate and maintain their website's performance in search results.
21. What is robots.txt?
Ans:
Robot.txt is a test file webmaster created to instruct the web robots on how to crawl a website. The robots.txt file is primarily used to specify which parts of a website should be crawled by spiders or web crawlers. It can specify different rules for different spiders.
22. How to improve the Google rank of a website?
Ans:
Write SEO optimized contents
Improve PageSpeed
Optimize images in your content
Fix Broken Links
Get Backlinks
Optimize for local search
Improve the user experience
Update content regularly
23. Difference between SEO and SEM:
Ans:
SEO – Search Engine Optimisation. It is a technique of bringing your website on top of the Search engine result page organically whereas SEM is Search Engine Marketing. That promotes the website by increasing the visibility in SERP through paid advertising.
24. How does PPC work?
Ans:
PPC stands for "pay-per-click". PPC is an advertising mechanism in which you set a budget for your ads on any given platform and then pay for the clicks you receive. The payment amount for the click can differ depending on the ad placement on the platform. There are different types of PPC ads, but one of the most common types is the paid search ad. These ads appear when people search for things online using the search engine.
25. Mention some PPC tools?
Ans:
Buzzsumo
Bing Ads Editor
Google Ads Editor
Google Analytics
Google Keyword Planner
Google Trends
Leadpages
SEMrush
Spyfu
26. Explain the difference between Google Adwords and Google Adsense?
Ans:
Google Adwords is a platform that you can use as an advertiser to show your ads on the Google Search Results Pages, partner websites. One of the main criteria of Google Adwords is that you only pay when someone clicks on your ad (Pay Per Click).
Google Adsense is a platform that you can use as a blog owner so that Google ads are shown on your blog or website. When your visitor clicks on an ad that is shown on your blog or website you will get paid a portion of what the Adwords advertiser pays.
27. Name the key metrics to measure the success of paid search campaigns?
Ans:
Click through Rate
Quality Score
Conversion Rate
Cost per conversion
Bounce Rate
Waste spent (avoid irrelevant traffic by adding negative keyword).
28. Tell us some of the Google Adwords Ad Extensions:
Ans:
Siteline Extension
Callout Extension
Call Extension
Message Extension
Location Extension
Promotion Extension
29. Name the character limits of Text ads in Google Ads?
Ans:
Headlines – 30 Characters
Descriptions – 90 Characters
Paths – 15 Characters
30. What is Google Adwords Remarketing?
Ans:
Google Adwords Remarketing is a form of advertising technique that involves showing ads to the people who have already visited your website. Remarketing helps you to target the right people at the right time with the right ad. It helps you by increasing the conversion rates as your site visitors may already be familiar with your brand than the new visitor and can be turned into your prospective customers easily.
31. How will you evaluate a landing page?
Ans:
Relevant headline
Description
Supporting image
Testimonials
Good Tagline
Clear CTA(call to action)
include offers and exclude distractions
a lead capture form.
32. How do you write a great call-to-action?
Ans:
Use strong words to start your CTA.
Use appropriate FOMO(Fear of Missing Out)
Use certain words that provoke eagerness
Be creative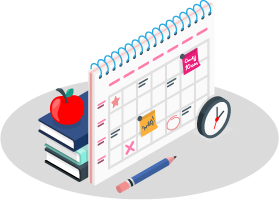 Learn Social Media Marketing Course from Top-Rated Social Media Experts
Weekday / Weekend Batches
See Batch Details
33. Name some important metrics in Google Adwords?
Ans:
Clicks
Costs
Impressions
Conversions
CPC – Cost per Click
CTR – Click-through rate
CPA – Cost per Acquisition
CPM – Cost per Thousand Impressions
34. Name some bidding techniques of Google Ads?
Ans:
Manual Cost per Click
Automatic Cost per Click
Enhanced Cost per Click
Target Cost per Acquistion
Maximize clicks
35. Why do you do competitor analysis?
Ans:
The purpose of competitor analysis is to evaluate your rival's strengths and weaknesses, assess their current position in the market to enable you to outperform them. Once you have learned their strengths and weaknesses, it allows you to formulate your own strategy and get your own share in the market.
36. What are all best ways to get natural backlinks to a new website?
Ans:
For a new website, the probability of getting natural links is almost zero. One of the most common methods to get a natural backlink is to write guest posts on websites related to your niche. While you write a blog on other websites, do not simply do it for the purpose of getting a link instead, you provide insane value to their readers and create a chance of writing more blogs related to your niche.
37. What are the best ways to increase website traffic?
Ans:
Sharing content on social media channels
Paid advertising
Linking Internally
Targeting long-tail keywords
Guest blogging
Seeking referral traffic
Implementing schema microdata
38. What is conversion rate and how can you improve it?
Ans:
The conversion rate is the ratio of the audience who visited your website and ended up being your customer.
Tips to improve conversion rates:
Use Testimonials to build trust.
Add different CTA Button
Offer a money-back guarantee for products or service
Remove distractions
Speed up your website
Try different forms and landing pages
39. What is Ad rank and how will you calculate it?
Ans:
Ad Rank is the position of a pay-per-click (PPC) ad on a search engine results page (SERP). Ad Rank is calculated based on the quality score, landing page experience, Ad relevance and expected CTR (Click Through Rate). Higher ad ranking typically results in greater exposure to your products or services as a result of experiencing higher click-through-rate on your ads.
40. How to improve the quality score?
Ans:
Expected Click Through Rate (CTR)
The quality of your landing page
The relevance of the text in your ad
Relevant keywords in the ad group
Using Negative Keywords
User experience
Your historical performance
41. What steps need to be taken if your ads are disapproved?
Ans:
If your ad gets disapproved, analyze the reason for disapproval. Solve the issue. You have to wait for the approval status after editing. The reasons for disapproval maybe
If the root domain is different from the display or destination URL
Your ad themes contain inappropriate contents (adult content, gambling, offensive content)
Copyrighted (keyword with Copywrite use synonyms) content
The Ad text with full caps
The Ad contains trick to click here button
The Ad has too many exclamations
42. What are the three stage of buyer journey?
Ans:
Awareness
Consideration
Conversion
43. How does social media benefit a business?
Ans:
Attract customers & build customers loyalty
Communicated directly with the customers
Develop your brand
Exchange ideas to improve the business
Increase revenue by building customer networks
Increase traffic to your website
keep an eye on your competitors
Receive customers feedback
44. What is the best Social Media platform to promote a B2B company?
Ans:
LinkedIn is the best social media platform to promote a B2B company. It provides professionals with an opportunity to connect with other professionals in their industry to learn & grow together. B2B sales are way more complicated than B2C as they usually involve multiple stakeholders and decision-makers. LinkedIn provides you with an easy way of connecting with such individuals directly. So if you can engage them effectively, your job becomes a lot easier.
45. Does a company need blogs for Social Media Marketing?
Ans:
Yes! A blog increases your credibility as an industry expert. A blog is a vital component of social media marketing which will generate web traffic when shared across social and helps in getting more engagement.
46. How will you handle negative comments on social media?
Ans:
Get to know the issue fully before responding
Respond quickly
Respond publicly before to a private conversation
Say sorry when it's your fault
Keep track
47. Is YouTube important for marketing?
Ans:
Yes, YouTube marketing is important because of the potential for a video to go "viral" and get tons of views from a lot of potential customers. A viral video is one that is funny, useful or controversial. It is repeatedly shared on social media sites or by email with thousands of viewers generating a large amount to traffic to your video and your website which in turn you can use it to generate your income.
48. Tell us some general tips for social media success?
Ans:
Know your audience
Plan content bucket for a month
Post regularly
Use Relevant Hashtags
Plan contest themes and mention the winners to build trust
Engage with them regularly by replying to the comment
49. Number of likes vs engagement numbers? Which one is important?
Ans:
Engagement is more important than the number of likes on social media. Many are satisfied; if their company page receives more like but without the engagement, the number of likes is waste. On Facebook, you can identify it by knowing the "people talking about this". Because you know the real audience, it is the user-generated content, conversions will be made and they will trust you, moreover engaged followers build relationships with the brand than the person who likes your brand.
50. What are some common Social Media Marketing mistakes that businesses tend to make?
Ans:
Not having a separate social media marketing plan
Satisfied with likes and comments but not the conversions
Treating all social platforms same
Relying too much on automation
Not having social media policy
Not taking negative feedback seriously
Posting similar content, posting too much, and not measuring its results
Not using images & proper hashtags
Not updating regularly
51. How does customer service fit in social media strategy?
Ans:
Companies are offering customer support on social media through various means such as via comments, reviews, direct messages, etc. Providing customer service on social media is fast becoming a competitive strategy because of the increasing online presence of various companies. Companies with a faster response rate have a definite edge when it comes to customer service.
52. How should companies measure their Social Media Marketing success?
Ans:
Determine post reach
Examine the click rates
Check audience demographics
Track followers growth
Identify the optimal time for engagement
Track likes & comments for posts
Review replies, comments & feedbacks
Track referral traffic from social media
53. Define facebook pixel and its uses?
Ans:
The Facebook pixel is code that you place on your website. It works by placing and triggering cookies to track users as they interact with your website and your Facebook ads. The Facebook pixel gives you deep insight into your marketing strategy because it measures your ad's conversion rate
54. What is email automation and explain its uses?
Ans:
Email automation is an email marketing feature that allows us to send emails as a sequence, with specific time intervals in between them. Once the automation is set up, it will run for the new subscribers on its own without any intervention, it can be used to nurture leads over a period of time. Email automation provides better personalization to the customers and increases brand awareness for the brand.
55. What are the metrics used to measure the success of an e-mail campaign?
Ans:
The metrics of success depends on the goal of the campaign however, the following metrics are commonly used to measure the success
Open Rate
Click through Rate
Conversion Rate
Unique Click and Unique Open Rate
Bounce Rate
ROI
Unsubscribe Rate
56. How will you calculate the deliverability rate of Emails?
Ans:
The rate of email deliverability is the total number of emails delivered to target customers without any failure. It can be calculated by using the following formula which is Total emails Delivered/ Total emails sent.
57. How to prevent emails from getting into SPAM folder?
Ans:
Use Permission-Based Marketing
Ask Recipients to Whitelist Your mail id
Provide a double opt-in
Never use lots of colored fonts
Monitor your email engagement metrics
Send valuable content!
Only use one exclamation point at a time!
Keep the length of your subject under 45 characters
These are the most common and most important technical digital marketing interview questions that have been asked mostly across the fields. You should study these questions very carefully while preparing for your scheduled digital marketing interview. In addition to that, you must revise the basics & fundamentals and be strong in your core aspects
Are you looking training with Right Jobs?
Contact Us