Azure DevOps Tutorial
Last updated on 12th Oct 2020, Blog, Tutorials
Azure DevOps is also known as Microsoft visual studio team services (VSTS). It is a set of collaborative development tools built for the cloud. VSTS was commonly used as a standalone term, and Azure DevOps is a platform which is made up of a few different products, such as:
Azure Test Plans
Azure Boards
Azure Repos
Azure Pipeline
Azure Artifacts
Azure DevOps is everything that needs to turn an idea into a working piece software. You can plan a project with azure tools.
The azure pipeline is the CI component of azure DevOps. The azure pipeline is Microsoft's cloud-native continuous integration server, which allows teams to continuously build, test, and deploy all from the cloud. An azure pipeline can connect to any number of source code repositories such as Azure Repos, GitHub, Tests, to grab code and artifacts for application delivery.
Subscribe For Free Demo
[contact-form-7 404 "Not Found"]

DevOps is a culture in IT industries that needs time, and many organizations have and want to incorporate this approach to improve their businesses. Azure is considered one of the leading cloud service providers and supports a powerful set of DevOps services. This Tutorila will help you to know the implementation of DevOps using Azure.

Let us get started then,
What is Azure?
Microsoft Azure is a cloud computing service created by Microsoft that is one of the leading cloud service providers, and day-by-day many organizations are opting for Azure to get the best technologies for efficient computations. Its use will help you to build, deploy, and manage applications through your globally owned network of data centers.
Importance of Azure?
In this time, Azure is one of the fastest-growing and demanding cloud computing platforms after Amazon Web Services. It offers various features, which makes it important these days. Given below are some reasons why Azure DevOps is important:-
You can be built Security and privacy into the Azure platform.
This is one of the most widely used Cloud Computing platforms apart from AWS.
Azure provides solutions for all industries and it has a lot of services that serve a wide variety of necessities.
Apart from these things, the other important factor is, Microsoft betting big on Azure as it sees it as a driver of its revenues.
Azure is the only consistent hybrid cloud, has more regions than any cloud provider and it supports open source technologies, so you can use the tools and technologies you prefer.
Now Let us continue with this Azure DevOps blog to understand what is Devops?
What is DevOps?
DevOps is a software development strategy that has taken the center stage these days which focuses on faster and frequent software releases. It is the process of integrating the Developer and Operation teams in order to improve collaborations and productivity. It is a set of practices designed to overcome the gap between development, QA, and Operations by effective communication and collaboration, incorporating continuous integration process with automated deployment.
Difference between Agile and DevOps:-
DevOps is the process of incorporating the culture and also a set of practices to achieve faster delivery, agility, improve security, quicker automation, and serve better. And Agile Methodology involves a continuous iteration of development and testing in the SDLC process.
Agile deals with a process like Scrum methodology and Sprints. DevOps is a technical practice to achieve an end to end solution.
Agile is SDLC (software development life cycle) methodology that concerns with the development and release of software, whereas DevOps is more concerned with its safe & secure deployment.
Why go for Azure DevOps?
We all know that Azure is one of the best leading cloud service providers and is definitely the need of the hour. After Azure has ensured that DevOps is implemented in the best possible way:
Catalyze cloud development:-
Now you don't have to worry too much about building a pipeline and you can easily focus on software development. Whether it is about dealing with pipelines, building new ones, or managing existing ones, Azure provides end-to-end solutions for the same and thus speeds up the process of software development.
Better Reliability and Continuous Integration:-
Now you should not have to worry too much about security and infrastructure management. And you can focus more on developing innovative solutions. With Azure and CI / CD it supports, you can use the infrastructure and use it as code that claims tools like Azure Resource Manager or Terraforms – helps you provide duplication Which also meets compliance standards.
Freedom Of Customization:-
You have the freedom to use the tool of your choice with Azure providing the ultimate solution for your software development as Azure is easily included with most of the tools on the market, thus making customization and experimentation easier.
These are the some Advantages of Azure DevOps:-
Plan & Track Your Work
Azure Cloud-hosted Services
Suitable Access to New Features
Integrated Collaboration Services
Reliability, Flexibility and Dashboard Control
CI/CD (Continuous Integration, Deployment)
Support for Manual and Exploratory Testing
These are the Components of Azure DevOps:-
Azure Boards – A work tracking system with Kanban boards, dashboards, and reporting
Azure Pipelines – A CI/CD, testing, and deployment system that can connect to any Git repository
Azure Repos – A cloud-hosted private Git repository service
Azure Test Plans – A solution for tests and capturing data about defects
Azure Artifacts – A hosting facility for Maven, npm, and NuGet packages
Azure DevOps Server
Azure DevOps Server is a Microsoft product that provides version control, requirements management, reporting, lab management, project management, testing, automated builds, and release management capabilities. It covers the entire application of lifecycle and enables DevOps capabilities.
Azure DevOps can be used as a back-end to the numerous integrated development environments, but it is modified for Microsoft visual studio and eclipse on all platforms.
Azure DevOps Services
Microsoft announced the release of the software as a service offering of visual studio on the Microsoft Azure platform at the time Microsoft called it a visual studio online.
Microsoft offers visual studio, basic, and stakeholder subscriber access levels for the Azure DevOps services. The basic plan is free of cost for up to five users. Users with a visual studio subscription can be added to a project with no additional charge.
Azure DevOps helps developers and the team in creating and deploying applications with either Azure DevOps Service or on-premise Azure DevOps Server. For developing quality applications efficiently in organizations, it's clear that DevOps has become increasingly critical to a team's success and integrating with the cloud is the best possible way to increase that success rate.
Before moving on, here are the topics that will be covered in this Azure DevOps tutorial and feel free to skip to any topic of your choice:
What is Azure DevOps?
Azure DevOps Service Vs. Server
Azure DevOps Services
Azure DevOps Pricing
Azure DevOps Hands-on
Before getting into what Azure DevOps is, let's talk about what DevOps is in general.
Well, the traditional software development model is as follows:
The waterfall model was great and is still the foundation on which applications are made to this day. But, the major cons of this model were as follows:
Testing was done only after the complete development had been done.
If a client had any feedback, it would take a lot of time and money to rebuild the application.
It was the best method to follow if the client knew exactly what they wanted without any changes in between.
To overcome these problems, the Agile method came into existence.
But, there were problems with this method too. Here, the cons were the following:
From developers to clients, everyone had to be in sync in order to proceed with development.
With no clear vision of the end product, it was difficult to navigate through the right track. Often there would be setbacks which used to lead to delay in development.
With no proper documentation, it was difficult to trace back or to cross check.
Like Agile was used because there were cons in the waterfall model, DevOps was the solution to all the problems the Agile model had. Development and operations teams never got along until DevOps came into existence. Automation is one of its main advantages due to which efficiency also increases. DevOps pays equal attention to all phases, from development to deployment.
Now, it is clear why DevOps came into the picture. Let us see what it is and how it is related to the cloud, especially with Azure.
What is Azure DevOps?
To sum it up, DevOps is a methodology or a practice that brings together development (Dev) and operations (Ops) teams for deploying efficient applications while shortening the development life cycle overall.
But what happens if you incorporate DevOps in the cloud? Do they even fit in together? Let us answer these questions, first, before moving on further deep with our Azure DevOps tutorial.
Since It is DevOps Azure that is being talked about here, it must be clear to you that adding DevOps to the cloud is quite a big move. So, let's have a short backstory.
It cannot be denied that software development is in a state of transition, from being product oriented to becoming service oriented.
Cloud Computing offers Software as a Service, and it does affect the entire software development process becoming service oriented. With the majority of businesses shifting to the cloud, it is only reasonable to say that methods like DevOps can be an added plus to all these companies. It removes the technical and bureaucratic hurdles that cause delays in the deployment of software.
Now that you got a glimpse of what Azure DevOps is, let's talk about the symbiotic relationship between cloud and DevOps in this Azure DevOps tutorial.
It is known that most companies develop apps in the cloud because they get the infrastructure and they only pay for what they use, along with other benefits. 95 percent of Fortune 500 companies use Azure. You can estimate how many businesses run using Azure services. With the addition of DevOps to Azure, development has become much easier and secure. You can choose either to use services or to work on premise; you have Azure DevOps Server for that.
Different tools were used to unite the process with DevOps, such as Jenkins, Selenium, etc. Whereas in Azure DevOps, you have a service that gives you the benefits of those tools in a single platform.In a nutshell, Azure DevOps is practicing the unification of developers and IT operations while developing apps in Azure.
As mentioned above, Azure DevOps comes with two options:
Azure DevOps Services
Azure DevOps Server
Let us take a look at the differences between the two.
Azure DevOps Services Vs. Server
Both the services and the server were known as Visual Studio Team Services (VSTS) and Team Foundation Server (TFS), respectively. They provide environments that support Git, Agile tools, and continuous integration. Let us see the differences between them:
| Azure DevOps Services | Azure DevOps Server |
| --- | --- |
| It is a cloud offering. | It is an on-premise offering. |
| It offers two options for scaling and scoping data: organizations and projects. | It offers three options for scaling and scoping data: deployment, project collections, and projects. |
| You can connect over the public network. | You can connect to the intranet server. |
| The access level must be assigned to each user. | Access levels must be set based on the license. |
Azure DevOps Services
Following are the services provided by Azure DevOps:
Let us understand each of them briefly in this Azure DevOps tutorial.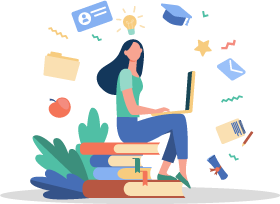 Get Experts Curated Azure Devops Training with Industry Trends Concepts
Instructor-led Sessions
Real-life Case Studies
Assignments
Explore Curriculum
Azure Pipelines
Azure Pipeline is a combination of continuous integration (CI) and continuous delivery (CD) which you can use to create and test your code automatically and give access to other users. You can produce consistent and quality code with CI and CD.
You can work with programming languages like Python, Ruby, Java, PHP, C#, and Go. To use Azure Pipelines, your source code must be stored in a version control system such as Git.
Coming to the pricing, private projects can work up to 30 hours for free, every month, and for public projects it is free.
Azure Boards
Azure boards make it easy to track tasks, bugs, and features. There are three types of work items:
An epic work item tracks requirements or features; issue tracks bugs or smaller changes; and task tracks even smaller works done. It is easy to add or update your work status and, with a drag-and-drop feature, you can prioritize your works.
Azure Artifacts
Azure Artifacts is a store that has all your artifacts that were produced while developing and deploying. In simple terms, Artifacts are executable files, i.e., they do not contain any code. You can use multiple feeds to organize and control access to your packages. Are wondering what a feed is? A feed is a container for packages that helps in consuming and publishing. Azure Artifacts provide a fast, secure, and easy feed of binary packages.
Azure Artifacts ensure that your pipelines are fully integrated package management. You can also create packages like Maven, npm, and NuGet. It includes a free usage tier of 2 GB.
Get certified from the top Azure course in London Now!
Azure Repos
Before talking about Azure Repos, let's, first, discuss what a version control system is.
Version control systems are software that help you track changes that you have made in your code, by taking snapshots of your files. One popular example is Git.
Azure Repos is a collection of version control tools which are used to manage your code and provides two types of version control:
Git
Team Foundation Version Control (TFVC)
Git is a distributed version control system which means that the local copy that you have is a complete repository allowing you to work offline as well. In TFVC, the historical data is kept only on the server since it is a centralized version control system.
Azure Test Plans
You can improve the quality of your code by testing it. With Azure Test Plans, you can test your code manually or exploratorily as well. You can request, provide, and track feedback also. You can perform unit and functional testing. Running tests continuously is also possible with Continuous testing.
Now that you are familiar with the services, let us see the pricing.
Azure DevOps Pricing
For individual services, here are the pricing options:
| Azure Pipelines | Azure Artifacts |
| --- | --- |
| 1 free Microsoft-hosted CI/CD with 1,800 minutes and 1 free self-hosted CI/CD with unlimited minutes | 2 GB free storage |
| After the free parallel jobs, Rs.2643.85/extra Microsoft-hosted jobs and Rs.991.444/extra self-hosted ones | After the free storage, Rs.132.193/GB |
If you want to take user license, here is the pricing:
| Basic Plan | Basic Plan and Testing |
| --- | --- |
| Free for the first five users | Chargeable from the beginning |
| Rs.396.578/user/month | Rs.3,437.005/user/month |
| Includes all basic features | Includes all basic features, along with testing services |
Now that you know the pricing of Azure DevOps, let us move on to the hands-on and see how to work with Azure DevOps.
Azure DevOps Hands-on
In this section of Azure DevOps tutorial, you will be creating a DevOps Organization and using the services provided by Azure DevOps.
Prerequisites:
Git
Step 1: Go to your Azure Portal and search for Azure DevOps. Click on the link shown below:
Step 2: Click on Create new organization, first, and then click on Continue
Step 3: Add a name for your organization and select the region of your server. Then, click on Continue
Step 4:
Name your project
Select Public for Visibility
Click on Create project
Step 5: Now, you will be able to see that you have successfully created an organization
Step 6: Select Project Settings and then Security to add new members
Step 7:
Click on your organization team. Here it is named as new project
On the top right, you can see Members. Click on it
Click on Add to add new members to the team
Step 8:
Search for users you want to add with their mail IDs or names
Click on Save changes
Step 9: You can see the team members once you have added the users
Step 10: Go to the Git bash and create a new directory. Clone the repository URL into your system. Create a notepad, write your code, and then push it to the Azure server
Step 11: Here is the file on Azure Repos after pushing the repository that was created on the system
Step 12: Here are all the commits that have been made. Click on Commits under Repos to see yours
Step 13: To add a new work, go to Boards and then click on New Work Item
Step 14: Add a new task and assign the state. Click on Save, and your task has been created
Step 15: When you click on Work Items, you can see the work that you created in the center screen
Step 16: If you want to assign the task to a user, go to Boards. You can see the work items. Assign the task to the user
Step 17: Let us now create a pipeline. Go to Pipelines and click on New pipeline
Step 18: Specify the resource where your code is. Here, let's go with the first option, that is, Azure Repos Git
Step 19: Once you select that you have to choose your repository
Step 20: You can now see the default pipeline created. You can write down the tasks that you want to perform and click on Run
Azure Sample Resumes! Download & Edit, Get Noticed by Top Employers!
Download
Step 21: Here, nothing would be written explicitly in the .yml file. Let's simply execute it. Here is the output:
Step 22: You have successfully created a pipeline!
Step 23: Let us test the project, now. There are different ways in which you can do it. For testing via URL, go to Load Test and select New. Click on URL based testing and do the following:
Name the test
Enter the URL that you want to test
Save the test
Run the test
Step 24: Once you are done, you can see the following:
Step 25: Here are the results of the test run:
Now, you have come to the end of this Azure DevOps tutorial. Hopefully, Azure DevOps has become easier for you after reading this Azure DevOps tutorial. You can now easily manage your projects in one platform.
Since you know what Azure DevOps is, you might be interested in becoming a trained professional with the right certification.
Are you looking training with Right Jobs?
Contact Us