RPA Blue Prism Certification Guide
Last updated on 25th Sep 2020, Artciles, Blog
If the world is revolving around automation, RPA (Robotics Process Automation) is the new feather cap on it which has become the new hype for organizational automation process. The reason behind is, stand-alone automation tools are not enough to get the best benefits and there comes the RPA. And if you are among them who are opting to grab at least one single position from 80% job openings in RPA field that relates to developer role, then nothing can do better than Blue prism developer certification preparation.
As a certified Blue Prism professional, you can expect an annual salary of $70,000 whereas without certification it could be $43,000. Hence, it is evident how the Blue prism certification places you in the job market. So, Blue prism certification preparation is a crucial one and needs a proper roadmap.
In this blog, we will provide an overview of Blue prism certification preparation.
Subscribe For Free Demo
[contact-form-7 404 "Not Found"]
Blue Prism Developer Certification Exam
Before you start Blue prism certification preparation, the importance of blue prism developer must be the first question in your mind. Well, in the world of RPA, Blue prism is the most recognized platform among others like Automation anywhere, Ui Path, Open Span, etc. Most organizations across the globe are investing in it due to its several technological benefits like –
Accuracy
Operation agility
Capacity
Process efficiency
Apart from technology benefits, a Blue prism certified professional can–
Easily secure job not even in IT but also in RPA industry in any domain.
Earn more than other technology similar experts parallel to Blue prism.
Why Organizations Seek Certified Blue Prism Developers?
RPA is a sensitive area where errors may raise a lot of problems. Hence, organizations always seek candidates with top-notch skills and no doubt a certified candidate is the best choice for that. Certified Blue Prism developers can simply fulfill all the specific demands of the organizations by ensuring the most straightforward procedures. Through proper Blue prism developer certification preparation, a certified candidate exposes to multiple technologies that help them to choose the best-derived result. With better familiarity with core concepts in the automation, they easily can maintain the data through automation approach.
Blue Prism Developer Certification Exam Information
Blue prism sets a high standard accreditation process through its certification exam so that the certified candidate can maintain the enterprise RPA delivery standards. Hence, the exam covers concepts as well as hands-on based questions.
The Blue prism developer certification cost is around $65.
Let's have a look at the exam information before you start your Blue Prism Developer Certification Preparation.
Who can Go for the Blue Prism Certification Preparation?
RPA is ideally to be born right so that anyone can automate. Hence, anyone can go for Blue prism developer certification preparation provided they met the necessary conditions set by Blue prism. This accreditation exam needs minimum three months of Blue prism hands-on experience by the candidate. Along with that Blue prism has set its developer accreditation path which must be followed whether you are from technical or non-technical background to sit for the exam.
Additionally, you need to do self-assessment on Blue prism certification exam questions similar to actual exam through this accreditation path. This path clearly shows a step by step move to grab the required knowledge base for the exam which you must follow during your Blue Prism Developer Certification Preparation.
However, if you are from non-technical background then undergoing Blue prism training is mandatory for you, On the other hand, if you are from a technical background, then online training can enhance your potential knowledge on the platform.
The profiles that can go for Blue prism developer certification preparation are as follows:
Business management and BI professionals
Any IT professionals
Fresh graduates
Digital Marketing professionals
Non-techies who are interested in pursuing a career in robotics areas.
What is the Blue Prism Certification Registration Process?
The entry criteria for appearing for any Blue prism certification is a Blue prism portal account. Any Blue prism certification registration is done through Pearson VUE web account that needs a valid Blue prism portal account. Once you have a valid Pearson VUE web account, you can proceed for Blue prism certification registration procedure.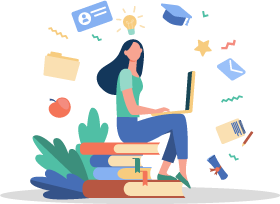 Best Advanced RPA Blue Prism Training from MNC Expert Trainers
Instructor-led Sessions
Real-life Case Studies
Assignments
Explore Curriculum
The Scope of Blue Prism Developer Certification Exam
Blue prism has meticulously designed the certification outline that mainly focuses on the below areas.
Exception Handling Guide
Work Queues Guide
Developer Best Practice
Lifecycle Orientation
Object Layer Design
Most of the Blue prism certification exam questions for the developer exam (AD01) are based on the above topics. However, apart from the above sections, candidates need to have a fair idea on the topics like
Process flow and Blue Prism stages
Object development and application modeling
Correct use of session, data types, and environment variables
Session management and control Room resource
Internal calculation functions of Blue Prism
How to debug process solutions
It is advised from Blue prism that the candidate must complete Blue prism developer Foundation training along with self-assessment to get the proper idea on Blue prism accreditation questions and answers for successful completion of the certification exam.
Why is It Important to Practice Blue Prism Accreditation Questions and Answers?
As we have mentioned that whether you are from a technical or non-technical background, does not matter for appearing for Blue prism developer certification but your response capability in a restricted time frame matters a lot. There are two types of questions usually people face in the accreditation exam :
1.Theory-based
2.Diagram-based
Not to mention, the second one needs lots of understanding and practice and are not just understandable through documentation.
So, rigorous practice through Blue prism developer certification dumps is no doubt a workable solution to go through the accreditation exam smoothly and must be an essential part of your Blue Prism Developer Certification Preparation. Blue prism does not offer any Blue prism developer certification dumps. However, you can get the help only from a good training provider.
Important Things You Should Remember during Blue Prism Developer Certification Preparation
It must be considered that career expectations in RPA field like Blue prism are very high. Hence, high rated skills and expertise is always that employers expect in a candidate. Following the same principle, the Blue Prism technology leverages the learners the scope to gain more and more knowledge on digital workforce and the robotic deployment through its certification path. As a result, Blue Prism developer certification preparation expects a candidate to understand the below objectives:
Good understanding of the core areas of robotic automation
Skills in the Java Access Bridge can also be simply enhanced
Administrative skills like understanding on the user roles and permissions
Excellent level of hands-on knowledge in the field of Microsoft office tools specifically – Excel, Macro, Access, and other general office applications
Good understanding of the SOLID principles to develop a quality process related to the layout as well as responsibility delegations.
Utilization capability of robotics to derive the favorable outcomes for the organizations.
Do you need Blue Prism Training as part of Blue prism developer certification exam preparation?
As RPA implementation has taken just baby steps so RPA technology like Blue prism must be learned carefully. Moreover, you cannot get Blue prism developer certification dumps from the official website, neither they encourage it. Instead, Blue prism strictly prohibits to share the real-time exam experience outside. Hence, getting training is a must. Though Blue prism itself provide online training but practicing exam simulation is essential through Blue prism developer certification practice questions.
Technical Tips for Blue Prism Developer Certification Preparation
Apart from experts recommendations and tips, you need to follow the below-mentioned technical tips for the Blue Prism Developer certification preparation.
RPA Sample Resumes! Download & Edit, Get Noticed by Top Employers!
Download
1.Practical knowledge is essential. Hence, practice Blue prism developer certification questions as much as possible to get familiar with actual exam scenarios.
2.Concentrate on technical logics and practice diagrams as much as possible.
3.Make a clear understanding of objects and session variables because this is one of the areas where most of the candidates get confused.
4.Though theory questions seem easy, they could be tricky as well. So, brush up your theory part well.
5.Put stress on the application modeler and attributes as these are another critical area.
Final Words
RPA best practices direct the roadmap towards 'total workforce' in the near future. This clearly indicates that RPA will be integrated with the human workforce. Hence, RPA skills measure a lot in the present and upcoming job market with leading RPA software platforms like Blue prism. On the contrary, RPA developers are in an undersupply considering skills, training, background and most importantly in terms of experience. Thus if you are one of the certified Blue prism professionals, no doubt you are ahead in the race with a guaranteed job and high paychecks.
So, let's start your RPA journey with Blue prism developer certification exam preparation with Whizlabs. With the guidance and research of our certified professionals, we have created Blue prism developer certification practice tests which will leverage the scope of enough practicing of Blue prism accreditation questions and answers with complete support from our expert team.
Are you looking training with Right Jobs?
Contact Us