Who is an Ethical Hacker?
Last updated on 30th Sep 2020, Artciles, Blog
What is Hacking?
Hacking is the process of identifying and exploiting weakness in a system or a network to gain unauthorized access to data and system resources. It can also be defined as an unauthorized intrusion into the information systems/networks by an attacker by compromising the security. Example of Hacking: Exploiting the weakness of default password to gain access to the data stored inside the system.
Subscribe For Free Demo
[contact-form-7 404 "Not Found"]
What is Ethical Hacking?
Ethical Hacking sometimes called as Penetration Testing is an act of intruding/penetrating into a system or networks to find out threats, vulnerabilities in those systems which a malicious attacker may find and exploit causing loss of data, financial loss or other major damages. The purpose of ethical hacking is to improve the security of the network or systems by fixing the vulnerabilities found during testing. Ethical hackers may use the same methods and tools used by the malicious hackers but with the permission of the authorized person for the purpose of improving the security and defending the systems from attacks by malicious users.
Ethical hackers are expected to report all the vulnerabilities and weakness found during the process to the management.
Who is an Ethical Hacker?
An Ethical Hacker is a skilled professional who has excellent technical knowledge and skills and knows how to identify and exploit vulnerabilities in target systems. He works with the permission of the owners of systems. An ethical Hacker must comply with the rules of the target organization or owner and the law of the land and their aim is to assess the security posture of a target organization/system.
I receive lots of emails asking for guidance on how to become an ethical hacker. Most requests are on how to become a black hat hacker which are usually ignored. Let's take a look at the definition of an ethical hacker.
Ethical hacker
An ethical hacker is a person who hacks into a computer network in order to test or evaluate its security, rather than with malicious or criminal intent.
So, if you wish to become an ethical hacker, there aren't any easy methods to become one. It is easy to script a kiddie and load up Armitage or Fast-track and fire every exploit known to man at a target. But there is no use at firing Linux exploits at a Windows box.
Prerequisite Knowledge Required
In order to enter into the IT security field as a white hat, you should be well versed in the following areas
Networking
Programming
Databases
Operating systems (Linux and Windows)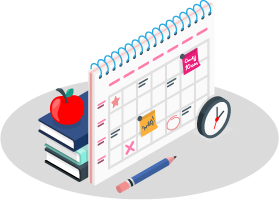 Learn Hands-On Practical Ethical Hacking Course By MNC Trainers
Weekday / Weekend Batches
See Batch Details
If you are sure that you have good knowledge in the above-said areas, then you can start learning about hacking. When you have knowledge about the fundamentals of IT, you can learn how to break some of the underlying vulnerabilities within computer architecture.
What areas to concentrate on in order to build a foundation
Networking — Cisco courses are really good. There are many CCNA courses available.
Programming — Learn languages like C++, Python/Ruby, and PHP.
Databases — Work with MySQL and MSSQL and make your own database to know how it works.
Operating systems — Most types of Linux are similar to one another, I use Debian on a lot of servers and Kali. Additionally, it is worth understanding the more obscure areas of Windows such as the registry.
Learn Cryptography
To become a successful hacker you need to master the art of cryptography. Encryption and Decryption are important skills in hacking. Encryption is widely done in several aspects of information system security in authentication, confidentiality, and integrity of data. Information on a network is in an encrypted form such as passwords. While hacking a system, these encrypted codes need to be broken, which is called decryption.
What does a hacker earn?
Hackers can command a high salary for the work they do. The median yearly pay for information security analysts, which includes ethical hackers and penetration testers, was $90,00 in 2019. The top ten percent of earners in this field made more than $130,000
How can I find a job as a hacker?
Hackers can find work with many different kinds of organizations, including the government. Working for the government with groups like the Departments of Defense or Homeland Security typically requires earning a security clearance, which involves passing an extensive background check.
Ethical Hacking Sample Resumes! Download & Edit, Get Noticed by Top Employers!
Download
Making contacts within the hacker community can help you find job opportunities. Hackers are heavily recruited by all types of organizations looking to secure their IT systems, and participating in events like hacking conferences and conventions can put you in contact with colleagues and recruiters.
Are you looking training with Right Jobs?
Contact Us