Big Data Applications Tutorial
Last updated on 29th Sep 2020, Blog, Tutorials
Big Data Applications in Various Domains
A buzzword that has grabbed the most attention in recent times is Big Data. It is probably on everyone's mind for quite some time now. And the fact is Big Data has spread like wildfire and is on the verge of conquering every realm of the world. It is not only ruling the IT world but has taken over the other industries as well. Big Data because of the benefits it furnishes the various industries with, is now becoming an integral part of them.
Top Big Data Applications
Here is the list of top Big Data applications in today's world:
Big Data in Retail
Big Data in Healthcare
Big Data in Education
Big Data in E-commerce
Big Data in Media and Entertainment
Big Data in Finance
Big Data in Travel Industry
Big Data in Telecom
Big Data in Automobile
Let's discuss the applications of Big Data in detail.
Subscribe For Free Demo
[contact-form-7 404 "Not Found"]
1. Big Data in Retail
The retail industry is the one that faces the most fierce competition of all. Retailers constantly hunt for ways that will give them a competitive edge over others. Customers are the real king sounds legit for the retail industry in particular.
For retailers to thrive in this competitive world, they need to understand their customers in a better way. If they are aware of their customers' needs and how to fulfill those needs in the best possible way, then they know everything.
Even a minute detail about any customer has now become significant for them. They are now closer to their customers than they have ever been. This empowers them to provide customers with more personalized services and predict their demands in advance.
This helps them in building a loyal customer base. Some of the biggest names in the retail world like Walmart, Sears and Holdings, Costco, Walgreens, and many more now have Big Data as an integral part of their organizations.
A study by the National Retail Federation estimated that sales in November and December are responsible for as much as 30% of retail annual sales.
Big Data Case Study in Retail – Aldo
Aldo, one of the biggest retailers in Canada, used to suffer during this period of the year especially Fridays (generally known as Black Friday). But Big Data has ended Aldo's Black Friday nightmare.
They have developed a service-oriented Big Data architecture that analyzes its customer's data from various sources to ensure a seamless experience to their customers and a stress-free working of their system.
2. Big Data in Healthcare
Big Data and healthcare are an ideal match. It complements the healthcare industry better than anything ever will. The amount of data the healthcare industry has to deal with is unimaginable.
Gone are the days when healthcare practitioners were incapable of harnessing this data. From finding a cure to cancer to detecting Ebola and much more, Big Data has got it all under its belt and researchers have seen some life-saving outcomes through it.
3. Big Data in Education
When you ask people about the use of the data that an educational institute gathers, the majority of the people will have the same answer that the institute or the student might need it for future references.
Even you had the same perception about this data, didn't you? But the fact is, this data holds enormous importance. Big Data is the key to shaping the future of the people and has the power to transform the education system for better.
It is not only rekindling academic skills but also the non-academic ones such as inter-personnel skills. Big Data is providing assistance in evaluating the performances of both the teachers as well as the students.
Some of the top universities are using Big Data as a tool to renovate their academic curriculum. Additionally, universities can even track the dropout rates of the students and are taking the required measures to reduce this rate as much as possible.
Big Data Case Study in Education – Georgia State University
Georgia State University (GSU) is the leader of the universities with the highest graduation rates in the US. But what helped GSU to be on the top of the list? Of course, Big Data and analytics. They realized the importance of the huge data of their students.
Then they analyzed every small detail about their students and through the insights from this analysis they framed similar patterns amongst the students who drop out in the early stages of graduation. They are now serving students better than anyone else.
Any doubt in Big Data applications till now? Mention them in the comment section.
4. Big Data in E-commerce
One of the greatest revolutions this generation has seen is that of E-commerce. It is now part and parcel of our routine life. Whenever we need to buy something, the first thought that provokes our mind is E-commerce. And not your surprise, Big Data has been the face of it.
Some of the biggest E-commerce companies of the world like Amazon, Flipkart, Alibaba, and many more are now bound to Big Data and analytics is itself an evidence of the level of popularity Big Data has gained in recent times.
Big Data is now as important as anyone else in these organizations. Amazon, the biggest E-commerce firm in the world and one of the pioneers of Big Data and analytics, has Big Data as the backbone of its system. Flipkart, the biggest E-commerce firm in India, has one of the most robust data platforms in the country.
See how Flipkart used Big Data to have one of the most robust data platforms.
Big Data's recommendation engine is one of the most amazing applications the Big Data world has ever witnessed. It furnishes the companies with a 360-degree view of its customers.
Big Data Case Study in E-commerce
You just can't afford to miss this best-selling pair of jeans from Levi's? This notification from my favorite online shopping platform Myntra easily tempted me to at least check those pair of jeans.
But wait, how do they know that I need a pair of jeans? Maybe my Mom would have told them. Lol. This is where Big Data recommendation engine has brought a revolution for the E-commerce platforms.
Through the recommendation engine, they now probably know my choices better than anyone else and recommend me stuff accordingly. Cool. Isn't it?
5. Big Data in Media and Entertainment
Media and Entertainment industry is all about art and employing Big Data in it is a sheer piece of art. Art and science are often considered to be the two completely contrasting domains but when employed together, they do make a deadly duo and Big Data's endeavors in the media industry are a perfect example of it.
Big Data Case Study in Media & Entertainment – Netflix
Netflix, the world's leading internet entertainment service, relies solely on Big Data for its recommendation systems. You finished watching a series on Netflix and a moment later you have suggestions about the other series you would love watching of a similar genre.
6. Big Data in Finance
The functioning of any financial organization depends heavily on its data and to safeguard that data is one of the toughest challenges any financial firm faces. Data has been the second most important commodity for them after money.
Even before Big Data gained popularity, the finance industry was already conquering the technical field. In addition to it, financial firms were among the earliest adopters of Big Data and Analytics.
Digital banking and payments are two of the most trending buzzwords around and Big data has been at the heart of it. Big Data is bossing the key areas of financial firms such as fraud detection, risk analysis, algorithmic trading, and customer contentment.
This has brought much-needed fluency in their systems. They are now empowered to focus more on providing better services to their customers rather than focussing on security issues. Big Data has now enhanced the financial system with answers to its hardest of the challenges.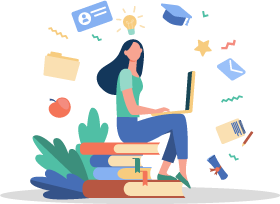 Get JOB Oriented Big Data Hadoop Training By Experienced Instructors
Instructor-led Sessions
Real-life Case Studies
Assignments
Explore Curriculum
7. Big Data in Travel Industry
While Big Data is spreading like wildfire and various industries have been cooking its food with it, the travel industry was a bit late to realize its worth. Better late than never though. Having a stress-free traveling experience is still like a daydream for many.
And now Big Data's arrival is like a ray of hope, that will mark the departure of all the hindrances in our smooth traveling experience.
8. Big Data in Telecom
The telecom industry is the soul of every digital revolution that takes place around the world. With the ever-increasing popularity of smartphones, it has flooded the telecom industry with massive amounts of data.
And this data is like a goldmine, telecom companies just need to know how to dig it properly. Through Big Data and analytics, companies are able to provide the customers with smooth connectivity, thus eradicating all the network barriers that the customers have to deal with.
Companies now with the help of Big Data and analytics can track the areas with the lowest as well as the highest network traffics and thus doing the needful to ensure hassle-free network connectivity.
Big Data alike other industries have helped the telecom industry to understand its customers pretty well. Telecom industries now provide customers with offers as customized as possible. Big Data has been behind the data revolution we are currently experiencing.
9. Big Data in Automobile
"A business like an automobile, has to be driven, in order to get results." B.C. Forbes
And Big Data has now taken complete control of the automobile industry and is driving it smoothly. Big Data is driving the automobile industry towards some unbelievable and never before results.
Big Data sets the tone for Agriculture
In the world full of nearly 7.5 billion people to feed themselves, more focus is given to the technology and growth of the economy.
Big Data is helping and transforming multiple numbers of industries and changing the sectors with remarkable development.
About 100 years ago, industrialization began but the digitalization in industries is witnessed in this age. Digitalization has improved the face of agriculture and farming.
Also, the introduction of drone technology and robotics has modified the agriculture sector.
Big Data in Media and Entertainment – The New Hero in Industry
The media and entertainment industry is all about art and employing Big Data in it, is a fine art. Science and Art are two opposite spheres of the world. But as it is proved in science that the opposite attracts, the same is the case for both these fields as well. Big Data and Art together are proving that they complement each other quite well. The media and entertainment industry has seen a huge transformation through its linking with Big Data analytics.
Big Data in Media and Entertainment Industry
Recalling the days when we had to stick to one position to have access to our favorite shows, movies or music. We were just limited to only a few forms of media access. Today, we can have access to our favorite shows and movies anytime, anywhere with the advancements of services by using Big Data analytics like live streaming, pay per view and much more. We now have access to everything at our fingertips and Big Data has been the backbone of this amazing transformation.
Let's discuss the applications of Big Data in Media and Entertainment industry
These are the applications of Big Data in Media and Entertainment industry:
Taking care of customers
See-through the customer's eyes – optimize
Making people mad with ad
Content is the king
Have a look at the detail explanation of these applications
1. Taking Care of Customers
For a media and entertainment company, nobody is more important for them than its users and keeping its users happy is their toughest task. Companies need to ensure that they fulfill each of their customer's wishes. To attain the same, they must be aware of what their customers need.
And to ensure stress-free access to their content, media and entertainment companies collect a huge amount of user data to gain insights about their users' choices and interests. The best part is the use of recommendation systems that is a result of Big Data analytics. They are used to recommend users' shows or movies according to their preferences.
Additionally, companies can even gain in-depth details about the other important things such as viewing history, ratings, reviews, data from social media, etc. This is empowering them to closely evaluate every customer's demands. Once they are aware of their customer's preferences they can efficiently predict what service they need to provide in the near future.
2. See-through the Customer's Eyes – Optimize
Since the advent of Big Data in the media and entertainment industry, it has eradicated all the barriers between the users and the distributors. Big Data analytics is helping companies to connect with their customers in a much better way than they ever did.
Through analyzing the various parameters of its customer's data such as the most viewed content, the average time a user spends streaming their content, and the device used by the viewer's, companies are now able to provide its customers with a more personalized experience. And this is a fruitful source of building a loyal customer base. Additionally, this helps them in maximizing their revenues as well. The other services such as on-demand and scheduled viewing are made possible only after the advent of Big Data analytics.
Big data and Cloud Computing
Cloud computing is the use of computing resources (hardware and software) that are delivered as a service over a network (typically the Internet). It's a virtualization framework.
It is like a resource on demand whether it be storage, computing etc. Cloud follows pay per usage model. You need to pay the amount of resources you use.
This computing service by cloud charges you based only on the amount of computing resources we use. So for example, if you want to give a demo to a client on a cluster of more than 100 machines and you do not have so many machines currently available with you, then in such case cloud computing plays a very important role.
Cloud plays an important role within the Big Data world, by providing horizontally expandable and optimized infrastructure that supports practical implementation of Big Data.
Trending in 2020?
Big data and data science, you must have often heard these terms together but today you will see their major differences that is Big Data vs Data Science. While both of these subjects deal with data, their actual usage and operations differ. Along with their differences, we will see how they both are similar. We will also observe how big data forms a part of the major data science ecosystem.
Hadoop for Data Science
Looking for the answer to why you need to learn Hadoop for Data Science? You landed on the right page.
Here you will find why Hadoop is must for the data scientist. At the end of this article, I will share a case study where you will learn how Marks & Spencer Company is using Hadoop for its data science requirements. So, without wasting the time let's move on to the topic-
Currently, data is increasing at an exponential rate. There is a huge demand for processing a high volume of data. One such technology that is responsible for processing large volumes of data is Hadoop. Here is what exactly Hadoop Means –
What is Hadoop?
Apache Hadoop is open-source software that facilitates a network of computers to solve problems that require massive datasets and computation power. Hadoop is highly scalable, that is designed to accommodate computation ranging from a single server to a cluster of thousands of machines. While Hadoop is written in Java, you can program in Hadoop using multiple languages like Python, C++, Perl, Ruby etc.
The concepts of Big Data like MapReduce became a widespread phenomenon after Google published its research paper that also described its Google File System.
There are three main components of Hadoop –
Hadoop Distributed Filesystem – It is the storage component of Hadoop. Hadoop is a collection of master-slave networks. In HDFS there are two daemons – namenode and datanode that run on the master and slave nodes respectively.
Map-Reduce – This part of Hadoop is responsible for high-level data processing. It facilitates processing of a large amount of data over the cluster of nodes.
YARN – It is used for resource management and job scheduling. In a multi-node cluster, it is difficult to manage, allocate and release the resources. Hadoop Yarn allows to manage and control these resources very efficiently.
What is Data Science?
Data Science is the study of data. It is about finding patterns in data through an in-depth analysis.
The process of Data Science involves the extraction, data transformation, data analysis and prediction to gain insights about the data. With Data Science, employees can assist in the decision-making process which will help the business to grow and enhance the quality of the product.
Data Science is the most sought after field today. Data is everywhere. It is being generated at an exponential rate and contains within insights that can shape the course of businesses. There are several machine learning and business intelligence tools that help to find the likelihood of the outcome of the event. Data Science is like a sea of data operations. It stems from multiple disciplines like statistics, math and computer science.
50 Famous Big Data and Data Science Quotes
"Data is the new oil for the IT industry" – you will get many such Big Data Quotes on Internet, but here are 50 most famous and driving Data Science and Big Data quotes given by industry experts.
These quotes will not only motivate you but will fill you with positive energy to give you a headstart with "Data."
Conclusion
Big Data is now the real hero for the media and entertainment industry. It has now all the limelight of the industry. It plays a major role in the advancements taking place in the industry, though from behind the curtains.
For the media and entertainment industry, their customers are the real kings and Big Data is helping them to treat their customers like a one. The industry is now able to understand their customers in a much better way and is now acting accordingly. Big Data is the perfect director for the media and entertainment industry.
Big Data Sample Resumes! Download & Edit, Get Noticed by Top Employers!
Download
Summary
The application of Big Data itself is proof of its dominance across the globe. Big Data has left no realm of the world uncaptured with its enormous benefits. Every industry across the world is now inclined towards Big Data Analytics and that's what the power of Big Data .
Businesses just cannot afford to ignore it at any cost. In the next few years, Big Data would soon be a basic necessity for all kinds of businesses globally.
It's high time to learn Big Data. DataFlair is providing you the complete Big Data Course to become an expert.
Are you looking training with Right Jobs?
Contact Us