SAP BI Interview Questions and Answers
Last updated on 14th Oct 2020, Blog, Interview Question
Are you in search of SAP BI jobs? Then you are at the right place to know more about your SAP BI jobs in details, you may also know about what type of interview question and answers you are going to face in the interview and also you can know what the job roles are present in SAP BI. If you are good at the SAP BI concepts then there are various leading companies that offer various job position like SAP Business Intelligence (BI), SAP BW/BPC/IP Testing Engineer, Sr Business Objects and Report Developer, Sap Bi Consultant, Sap Bi Bo Consultant, SAP Test Engineer – SAP Bi/bw Module and many other roles too.
1.What Is The T-code To See Log Of Transport Connection?
Ans:
In RSA1 -> Transport Connection you can collect the Queries and the Role and after this you can transport them (enabling the transport in SE10, import it in STMS
RSA1
Transport connection (button on the left bar menu)
Sap transport -> Object Types (button on the left bar menu)
Find Query Elements -> Query
Find your query
Group necessary object
Transport Object (car icon)
Release transport (SE10 T-code)
Load transport (STMS T-code)
2.How Can You Navigate To See The Error Idocs?
Ans:
If it is fine check the IDOCs in source system go to BD87->give Ur user ID and date->execute->you can find Red status Idocs select the erroneous Idoc->Rt.click and select Manual process.
You need to reprocess this IDOC which are RED. For this you can take help of Any of your Team (ALE IDOC Team or Basis Team) Or Else
you can push it manually. Just search it in bd87 screen only to reprocess.
Also, try to find why this Idocs are stuck there.
3.Difference Between V1, V2, V3 Jobs In Extraction?
Ans:
V1 Update: whenever we create a transaction in R/3(e.g.Sales Order) then the entries get into the R/3 Tables (VBAK, VBAP..) and this takes place in V1 Update.
V2 Update: V2 Update starts a few seconds after V1 Update and in this update the values get into Statistical Tables, from where we do the extraction into BW.
V3 Update: Its purely for BW extraction.
4.What Are Statistical Update And Document Update?
Ans:
Synchronous Updating (V1 Update)
The statistics update is made synchronously with the document update.
While updating, if problems that result in the termination of the statistics update occur, the original documents are NOT saved. The cause of the termination should be investigated and the problem solved.
Subsequently, the documents can be entered again. Radio button: V2 updating
5.How Can You Decide The Query Performance Is Slow Or Fast?
Ans:
You can check that in RSRT tcode.
execute the query in RSRT and after that follow the below steps
Go to SE16 and in the resulting screen give table name as RSDDSTAT for BW 3.x and RSDDSTAT-DM for BI 7.0 and press enter you can view all the details about the query like time taken to execute the query and the timestamps
6.What Is Statistical Setup And What Is The Need And Why?
Ans:
Follow these steps to filling the set up table.
Go to transaction code RSA3 and see if any data is available related to your DataSource. If data is there in RSA3 then go to transaction code LBWG (Delete Setup data) and delete the data by entering the application name.
Go to transaction SBIW –> Settings for Application Specific Datasource –> Logistics –> Managing extract structures –> Initialization –> Filling the Setup table –> Application specific setup of statistical data –> perform setup (relevant application)
In OLI*** (for example OLI7BW for Statistical setup for old documents: Orders) give the name of the run and execute. Now all the available records from R/3 will be loaded to setup tables.
Go to transaction RSA3 and check the data.
Go to transaction LBWE and make sure the update mode for the corresponding DataSource is serialized V3 update.
Go to BW system and create infopackage and under the update tab select the initialize delta process. And schedule the package. Now all the data available in the setup tables are now loaded into the data target.
Now for the delta records go to LBWE in R/3 and change the update mode for the corresponding DataSource to Direct/Queue delta. By doing this record will bypass SM13 and directly go to RSA7. Go to transaction code RSA7 there you can see green light # Once the new records are added immediately you can see the record in RSA7.
Go to BW system and create a new infopackage for delta loads. Double click on new infopackage. Under update tab you can see the delta update radio button..
Now you can go to your data target and see the delta record.
7.Why We Have Construct Setup Tables?
Ans:
The R/3 database structure for accounting is much more easier than the Logistical structure.
Once you post in a ledger that is done. You can correct, but that give just another posting.
BI can get information direct out of this (relatively) simple database structure.
In LO, you can have an order with multiple deliveries to more than one delivery addresses. And the payer can also be different.
When 1 item (order line) changes, this can have its reflection on order, supply, delivery, invoice, etc.
Therefore a special record structure is built for Logistical reports. and this structure now is used for BI.
In order to have this special structure filled with your starting position, you must run a set-up. From that moment on R/3 will keep filling this LO-database.
If you wouldn't run the setup. BI would start with data from the moment you start the filling of LO (with the logistical cockpit)
8.How Can You Eliminate The Duplicate Records In Td, Md?
Ans:
Try to check the system logs through SM21 for the same.
9.What Use Marker In Mm?
Ans:
Marker update is just like check point.
ie it will give the snapshot of the stock on a particular date ie when was the marker updated.
Because we are using Non cumulative key figure it will lot of time to calculate the current stock for example at report time. To overcome this we use marker update
Marker updates do not summarize the data.. In inventory management scenarios, we have to calculate opening stock and closing stock on a daily basis. In order to facilitate this, we set a marker which will add and subtract the values for each record.
In the absence of marker update, the data will be added up and will not provide the correct values.
10.Tell Me Web Template?
Ans:
You get information on where the web template details are stored from the following tables :
RSZWOBJ Storage of the Web Objects
RSZWOBJTXT Texts for Templates/Items/ Views
RSZWOBJXREF Structure of the BW Objects in a Template
RSZWTEMPLATE Header Table for BW HTML Templates
You can check these tables and search for your web template entry . However, If I understand your question correctly, you will have to open the template in the WAD and then make the corrections in the same to correct it.
11.About Dtp ?
Ans:

Data Transfer Process:
Data transfer process (DTP) loads data within BI from one object to another object with respect to transformations and filters. In short, DTP determines how data is transferred between two persistent objects.
It is used to load the data from PSA to data target (cube or ods or infoobject) thus, it replaced the data mart interface and the Info Package
12.What Is Difference Between Psa And Idoc?
Ans:
BI7 is PSA used only for Data load from Source System into BW
13.What We Do In Business Blue Print Stage?
Ans:
SAP has defined a business blueprint phase to help extract pertinent information about your company that is necessary for implementation. These blueprints are in the form of questionnaires that are designed to probe for information that uncovers how your company does business. As such, they also serve to document the implementation. Each business blueprint document essentially outlines your future business processes and business requirements.
14.How Do We Decide What Cubes Have To Be Created?
Ans:
Its depends on your project requirement. Customized cubes are not mandatory for all the projects. If your business requirement is differs from given scenario (BI content cubes) then only we will opt for customized cubes. Normally your BW customization or creation of new info providers all are depending on your source system. If your source system other that R3 then you should go with customization of your all objects. If your source system is R3 and your users are using only R3 standard business scenarios like SD, MM or FI… etc., then you don't want to create any info providers or you don't want to enhance anything in the existing BW Business Content. But 99% this is not possible. Because surely they should have included their new business scenario or new enhancements.
Subscribe For Free Demo
[contact-form-7 404 "Not Found"]
15.Give Me One Example Of A Functional Specification And Explain What Information We Will Get From That?
Ans:
Functional Specs are requirements of the business user.Technical Specs translate these requirements in a technical fashion.Let's say Functional Spec says,
the user should be able to enter the Key date, Fiscal Year, Fiscal Version.
The Company variable should be defaulted to USA but then if the user wants to change it, they can check the drop down list and choose other countries.
The calculations or formulas for the report will be displayed in precision of one decimal point.
The report should return values for 12 months of data depending on the fiscal year that the user enters Or it should display in quarterly values. Functional specs are also called as Software requirements.
Now from this Technical Spec follows, to resolve each of the line items listed above.
To give the option of key date, Fiscal year and Fiscal Version – certain Info Objects should be available in the system. If available, then should we create any variables for them – so that they are used as user entry variable. To create any variables, what is the approach, where do you do it, what is the technical of the objects you'll use, what'll be the technical name of the objects you'll Crete as a result of this report.
Same explanation goes for the rest. How do you set up the variable,
What changes in properties will you do to get the precision.
How will you get the 12 months of data. What will be the technical and display name of the report, who'll be authorized to run this report, etc are clearly specified in the technical specs.
16.What Is Customization? How Do We Do In Lo?
Ans:
How to do basic LO extraction for SAP-R3-BW
Go to transaction code RSA3 and see if any data is available related to your DataSource. If data is there in RSA3 then go to transaction code LBWG (Delete Setup data) and delete the data by entering the application name.
Go to transaction SBIW –> Settings for Application Specific Datasource –> Logistics –> Managing extract structures –> Initialization –> Filling the Setup table –> Application specific setup of statistical data –> perform setup (relevant application)
In OLI*** (for example OLI7BW for Statistical setup for old documents : Orders) give the name of the run and execute. Now all the available records from R/3 will be loaded to setup tables.
Go to transaction RSA3 and check the data.
Go to transaction LBWE and make sure the update mode for the corresponding DataSource is serialized V3 update.
Go to BW system and create infopackage and under the update tab select the initialize delta process. And schedule the package. Now all the data available in the setup tables are now loaded into the data target.
Now for the delta records go to LBWE in R/3 and change the update mode for the corresponding DataSource to Direct/Queue delta. By doing this record will bypass SM13 and directly go to RSA7. Go to transaction code RSA7 there you can see green light # Once the new records are added immediately you can see the record in RSA7.
17.Change Attribute Run.
Ans:
Generally attribute change run is used when there is any change in the master data. it is used for realignment of the master data. Attribute change run is nothing but adjusting the master data after its been loaded from time to time so that it can change or generate or adjust the Sid's so that u may not have any problem when loading the transaction data in to data targets. The detail explanation about Attribute change run. The hierarchy/attribute change run which activates hierarchy and attribute changes and adjusts the corresponding aggregates is divided, into 4 phases:
Finding all affected aggregates
Set up all affected aggregates again and write the result in the new aggregate table.
Activating attributes and hierarchies
Rename the new aggregate table. When renaming, it is not possible to execute queries.
In some databases, which cannot rename the indexes, the indexes are also created in this phase.
18.How To Convert A Bex Query Global Structure To Local Structure (steps Involved)
Ans:
BeX query Global structure to local structure Steps; ***a local structure when you want to add structure elements that are unique to the specific query. Changing the global structure changes the structure for all the queries that use the global structure. That is reason you go for a local structure.Coming to the navigation part–In the Bex Analyzer, from the SAP Business Explorer toolbar, choose the open query icon (icon that looks like a folder) On the SAP Bex Open dialog box:Choose Queries.Select the desired Info Cube Choose New.On the Define the query screen:In the left frame, expand the Structure node.Drag and drop the desired structure into either the Rows or Columns frame.Select the global structure.Right-click and choose Remove reference.A local structure is created.Remember that you cannot revert back the changes made to global structure in this regard. You will have to delete the local structure and then drag and drop global structure into query definition.*When you try to save a global structure, a dialogue box prompts you to confirm changes to all queries. that is how you identify a global structure*
19.How To Create Condition And Exceptions In Bi.7.0? But I Know In Bw3.5 Version?
Ans:
From a query name or description, you would not be able to judge whether the query is having any exception.
There are two ways of finding exception against a query:
1.Execute queries one by one, the one which is having background color as exception reporting are with exceptions.
2.Open queries in the BEX Query Designer. If you are finding exception tab at the right side of filter and rows/column tab, the query is having exception.
20.The Fi Business Flow Related To Bw. Case Studies Or Scenarios
Ans:
FI Flow Basically there are 5 major topics/areas in FI,
GL Accounting -related tables are SKA1, SKB1 Master Database and BSAS are the Transaction Data
Account Receivables- related to Customer All the SD related data when transferred to FI these are created. Related Tables BSID and BSAD
Account Payable – related Vendor All the MM related documents data when transferred to FI these are created Related Tables BSIK and BSAK All the above six tables data is present in BKPF and BSEG tables You can link these tables with the help of BELNR and GJAHR and with Dates also.
Special Purpose Ledger. which is rarely used.
Asset Management In CO there are Profit center Accounting Cost center Accounting will be there.
21.What Are Various Ways To Make Generic Extractor Delta Enabled?
Ans:
This field from the extraction structure of a DataSource meets one of the following criteria:
The field has the following type: Time stamp. New records to be loaded into the BW using a delta upload have a higher entry in this field than the time stamp of the last extraction.
The field has the following type: Calendar day. The same criteria applies to new records as in the time stamp field.
The field has another type. This case is only supported for SAP Content DataSources. In this case, the maximum value to be read must be displayed using a DataSource-specific exit when beginning data extraction.
22.What Are Various Ways To Track Delta Records?
Ans:
RSA7, LBWQ, Idocs and SMQ1.
23.What Is The Purpose Of Table Usr02?
Ans:
This table stores User IDs and passwords.
24.How Do You Create A Password Exception List?
Ans:
Place the answers in table USR40.
25.What Is The Purpose Of Table Tadir?
Ans:
Table TADIR contains object directory entries.
26.What Are The Transaction Codes Associated With Changing Requests, Request Headers, Or Request Object Lists?
Ans:
The following tables hold information about change requests.
E070 Change request headers
E071 Change request object lists
27.How Can You Get A List Of The Users With Development Access On A Particular System?
Ans:
Table DEVACCESS
28.Where Can You Find A List Of Object Keys Included In A Transport?
Ans:
E071K Object keys contained within transports
29.How Can You Tell If A Transport Entry Is In The Process Of Being Imported?
Ans:
Check table TRBAT
30.How Can You Find A List Of Objects That Have Been Repaired In The System?
Ans:
ADIRACCESS List of repaired objects and their access keys
31.How Do You Disable Multiple Logins In The Same Client?
Ans:
To disable multiple user logins within the same client implement this parameter in the instance profile:
login/disable_multi_gui_login = 1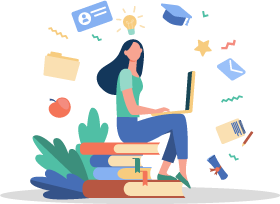 Get In-Depth Knowledge in SAP BI Training From Expert Trainers
Instructor-led Sessions
Real-life Case Studies
Assignments
Explore Curriculum
32.What Are The Advantages Of An Extended Star Schema Of Bw Vs. 'the Star Schema?
Ans:
Uses generated numeric keys and aggregates in its own tables for faster access.
Uses an external hierarchy.
Supports multiple languages.
Contains master data common to ;dl cubcs.
Supports slowly changing dimensions.
33.How Maliy Tliniensio~is Are There Ill A Cube?
Ans:
There are a total of 16 dimensions in a culx. Of these 16, 3 are predefined by SAP and thcsc arc timc, unit and request. This leaves the customer uri th 1 3 dimensions.
34.What Is The Transaction For The Administrator Work Bench?
Ans:
Transaction RSA1
35.What Is The "myself Data Mart"?
Ans:
A BW system feeding data to itself is called the myself data mart. It is created automatically and ilscs ALE for data transfer.
36.What Is A Calculated Key Figure?
Ans:
A calculated key figure is used to do complicated calculations on key figures such as mathematical functions, percentage functions and total functions. For example, you can have a calculated key figure to calculates ales tax based on your sale price.
37.What Is The Enlia~icement User Exit For Best Reporting?
Ans:
RSR00001
38.What Is A Condition?
Ans:
If yo11 want to filter on key figures or do a ranked analysis then you use a condition. For example, you can use a condition to report on the top 10 customers, or customers with more than a million dollars in annual sales.
39.What Are The Data Types Supported By Characteristics?
Ans:
| | |
| --- | --- |
| NUMC | Numeric |
| CHAR (up to 60) | IJp to 60 characters |
| DATS | Date |
| TIMS | Time |
40.What Are The Types Of Attributes?
Ans:
Display only – These attributes are only for display and no analysis can be done.
Navigational attributes – These attributes behave like regular characteristics.
For example, assume that we have customer characteristics with country as a navigational attribute, you will then be able to analyze the data using customer and country. In the BEx query you can create filters or variables for country and you can also use the drill down feature.
41.What Is Meant By Compounding?
Ans:
Compounding defines the superior info object, which must be combined to define an object. For example, when you define a cost center, the controlling area is the compounding (superior) object.
42.What Are Title 10 Decision Points Of Data Warehousing?
Ans:
Identify a fact table.
Identify the dimension tables.
Define the attributes of the entities.
Define the granularity of the fact table (how detailed do you want the data to be).
Define pre-calculated key figures.
Identify slowly changing dimensions.
Identify aggregates.
How long will the data be kept.
How often is the data extracted.
From which system is the data to be extracted.
43.What Options Are Available In The Transfer Rule?
Ans:
Assign an Infoobject – direct transfer, no transformation
Assign a constant eg. If you are loading data from a specified country from a flat file, you can make the country (17s) as a constant and assign the value explicitly
ABAP routine eg. If you want to do some complex string manipulation, assume that you are getting a flat file from legacy data and the cost center is in a field and you have to "massage" the data to get it in. In this case the use of an ABAP routine is most appropriate
Formula – for simple calculations usc formula eg. If you want to convert all lower casc cl~uractcrst o upper case, use the TOUPPER formula. You can use formilla builder to help put your formulas together.
44.What Is Compression Or Collapse?
Ans:
This is the process by which we delete the request IDS which leads to space savings. All the regular requests are stored in the F table. When you compress, the request ID is deleted and data is moved from the F table to the E table. This saves space and improves performance but the disadvantage is that you cannot delete the compressed requests individually. You can, however, still use selective deletion.
If you are using noncumulative key figures in a cube, the cube should be compressed as often possible to improve performance.
45.What Is An Infoset?
Ans:
An InfoSet is an info provider giving data by joining data from different sources like ODs and master data. You can also do an outer join in an InfoSet. InfoSets can also be used to combine transactional data with master data. For example, if you have cli~anti tying the transaction data and you have price as an attribute of the material. Then you can have an InfoSet with transaction data and material where you will be able to do calculations based on material price in BEx.
Another usage is, if you have ODs you can disable BEx reporting (in the setting) and use the ODs in the InfoSet for reporting, which leads to improved performance
46.What Are Lion Cumulative Key Figures?
Ans:
These are key figures that are not summarized (unlike sales, etc.). Examples are head count and inventory amount. They are always shown in relation to a point in time. For example, we will ask how many employees we had as of last quarter. We don't add up the head count.
47.What Perfornialice Improvement Call We Do For Reporting?
Ans:
Aggregates
OLAP cache
Pre-calculated web templates
Use small amount or result data as starting point of any queries and do the drill down.
Avoid reporting on ODs and use InfoSet containing ODs for reporting.
If you use exclusion in reporting (< >), the indices are not used. So avoid using the exclusion but use inclusion.
Use the read mode "H" read when navigating and expanding hierarchies".
Use compression on Infocubes since the E table is optimized for queries.
Create additional indexes.
Run DB statistics often.
Use secondary indexes on ODS active table.
Use RSRT transaction to look at the "Explain Plan" statement.
If you are running a query on an info provider with non cumulative key figure then suppress summary line items (totals)
48.What Are The Best Options For Characteristics Like F4 Help For Query Definition And Execution?
Ans:
This defines how the data is displayed in the query definition screen or when the query is executed. Options are from the data displayed, from master data table (all data) and from dimension data. For example let us assume that you have 100 products in total in your material master, 10 products available in a cube and in BEx you display a query for 2 products; the following options for the product will display different data:
Selective data only will display 2 products
Dimension data will display 10 products
From master data will display all 100 products
49.What Is The Difference Between Amount /quantity Number Type Key Figures?
Ans:
Amount /quantity is always combined with units. For example, sales will be linked to currency and inventory will be linked to quantity in units. In your design if you don't need units then you should use number or integer to improve performance.
50.Will Coding The Abap Transfer Rule, What Are The Important Variables You Make Use Of?
Ans:
| | |
| --- | --- |
| RESULT | This gets the result of the ABAP code. |
| RETURN CODE | You set this to 0 if everything is OK; else this record is skipped. |
| ABORT | Set this to a value not 0, to abort the centric package. |
51.What Is The Use Of Time Distribution Option In The Update Rule?
Ans:
This option is used to distribute data according to time. For example, if the source contains calendar week and the target contains calendar day, time data is split for each calendar day. Here you can select either the normal calendar or the factory calendar.
52.What Is A "marker" In Non Cumulative Cubes?
Ans:
Non cumulatives are stored using a "Marker" for the current period. A marker is nothing but pointer referring to a time period. For example an inventory cube marker may refer to the inventory levels as of yesterday.
sap bi bw Sample Resumes! Download & Edit, Get Noticed by Top Employers!
Download
53.What Is The Use Of A Colon ':' As An Authorization Value?
Ans:
It enables queries that do not contain an authorization relevant object that have been checked into the Infocube.
It allows summary data to be displayed if the user does not have access to detailed data. For example, if you create 2 authorizations for one user: one with Sales Org * and customers : and second with sales org 1000 and customers *, the user sees all customers for sales org 1000 and only summarized report for other sales org.
54.What Are Start Routines, Transfer Routines And Update Routines?
Ans:
Start Routines:
The start routine is run for each DataPackage after the data has been written to the PSA and before the transfer rules have been executed. It allows complex computations for a key figure or a characteristic. It has no return value. Its purpose is to execute preliminary calculations and to store them in global DataStructures. This structure or table can be accessed in the other routines. The entire DataPackage in the transfer structure format is used as a parameter for the routine.
Transfer / Update Routines:
They are defined at the InfoObject level. It is like the Start Routine. It is independent of the DataSource. We can use this to define Global Data and Global Checks.
55.What Is The Difference Between Start Routine And Update Routine, When, How And Why Are They Called?
Ans:
Start routine can be used to access InfoPackage while update routines are used while updating the Data Targets.
56.What Is The Table That Is Used In Start Routines?
Ans:
Always the table structure will be the structure of an ODS or InfoCube.
For example if it is an ODS then active table structure will be the table.
57.Explain How You Used Start Routines In Your Project?
Ans:
Start routines are used for mass processing of records. In start routine all the records of Data Package is available for processing. So we can process all these records together in start routine. In one of scenario, we wanted to apply size % to the forecast data. For example if material M1 is forecasted to say 100 in May. Then after applying size %(Small 20%, Medium 40%, Large 20%, Extra Large 20%), we wanted to have 4 records against one single record that is coming in the info package. This is achieved in start routine.
58.What Are Return Tables?
Ans:
When we want to return multiple records, instead of single value, we use the return table in the Update Routine. Example: If we have total telephone expense for a Cost Center, using a return table we can get expense per employee.
59.How Do Start Routine And Return Table Synchronize With Each Other?
Ans:
Return table is used to return the Value following the execution of start routine
60.What Is Compression?
Ans:
It is a process used to delete the Request IDs and this saves space.
61.What Is Rollup?
Ans:
This is used to load new Data Packages (requests) into the InfoCube aggregates. If we have not performed a rollup then the new InfoCube data will not be available while reporting on the aggregate.
62.What Is Table Partitioning And What Are The Benefits Of Partitioning In An Infocube?
Ans:
It is the method of dividing a table which would enable a quick reference. SAP uses fact file partitioning to improve performance. We can partition only at 0CALMONTH or 0FISCPER. Table partitioning helps to run the report faster as data is stored in the relevant partitions. Also table maintenance becomes easier. Oracle, Informix, IBM DB2/390 supports table partitioning while SAP DB, Microsoft SQL Server, IBM DB2/400 do not support table portioning.
63.How Many Extra Partitions Are Created And Why?
Ans:
Two partitions are created for date before the begin date and after the end date.
64.What Are The Options Available In Transfer Rule?
Ans:
InfoObject
Constant
Routine
Formula
65.How Would You Optimize The Dimensions?
Ans:
We should define as many dimensions as possible and we have to take care that no single dimensional crosses more than 20% of the fact table size.
Are you looking training with Right Jobs?
Contact Us