Enterprise Environmental Factors & Organizational Process Assets
Last updated on 06th Oct 2020, Artciles, Blog
Enterprise Environmental Factors (EEF) and Organizational Process Assets (OPA) – are two inputs that appear in quite a few processes.
Rightly so.
Because both are part of the environment in which a project is undertaken, and just like people a project also is shaped by its environment.
These are very important aids for the project manager, they make her life so much easier!
Subscribe For Free Demo
[contact-form-7 404 "Not Found"]
Enterprise Environmental Factors (EEF)
We all live in and depend on some kind of environment. At home, we have a 'family environment', and with friends we have a 'cool environment'. Multinational companies look for a favorable political and socio-economic environment to conduct business in a country. And of course, we all depend on clean, pollution free environment to have a healthy living.
Similarly, every organization has an environment that can greatly influence – positively or negatively – the way projects are managed and their outcome.
Enterprise environmental factors can be segregated into internal and external factors –
Figure 1: Enterprise Environmental Factors
External factors such as government standards affect certain projects – for instance, an automobile manufacturing company needs to adhere to certain emission standards set by the government. Another example would be that healthcare system of a hospital that maintains patients' data has to comply with HIPAA compliance standards. Some types of projects are not impacted as much, such as a web based software product to help manage students information in a university.
As a project manager, you need to figure out which external environmental factors need to be considered before you start planning for the project. And a good place to start on this is the Project Charter.
Organizational Process Assets (OPA)
'Assets' by definition are things of value that people or companies own. In the context of a project these are the things like standard templates, lessons learned from similar projects executed earlier.
Process assets are created and managed by organizations, and here are some examples –
Lessons learned from earlier projects
Project templates (such as project plan, system specifications and proposal)
Policies
Standard operating procedures
Risk register
knowledge database (such as estimating data and standard resource costs)
Completed schedules from earlier projects
As a project manager, you will save lot of time and get a head-start by looking into your company's existing Organizational Process Assets. As project progresses you will log all the lessons you are learning into company's knowledge repository, thus building OPA further. This will be useful for other project managers and project management teams in the company.
Broadly, organizational process assets are grouped into two categories –
processes and procedures
corporate knowledge base
Relax. It is not necessary to try to remember all processes that these two are going to form inputs. As you understand more about each process, it becomes apparent where one or both of these are required to be inputs.
If you enjoyed reading this post, check out all of our post on PMP Concepts Learning Series.
Designed to help those that are preparing to take the PMP or CAPM Certification Exam, each post within this series presents a comparison of common concepts that appear on the PMP and CAPM exams.
Enterprise Environmental Factors vs Organizational Process Assets :
Two of the most common inputs to the PMBOK® Guide processes are enterprise environmental factors and organizational process assets.
Enterprise Environmental Factors :
Enterprise environmental factors are internal and external environmental factors that can influence a project's success, including:
Organizational culture
Organizational structure
Internal and external political climate
Existing human resources
Available capital resources
Regulatory environment
Financial and market conditions
Enterprise environmental factors are an input to 27 of the 47 processes.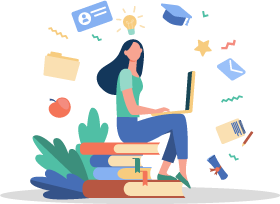 Get Accredited Pega Certification Course By Experts Training
Instructor-led Sessions
Real-life Case Studies
Assignments
Explore Curriculum
Organizational Process Assets:
Organizational process assets include any of the organization's process assets that may be used to ensure project success.
They generally fall into two categories:
Processes, guidelines, and procedures, such as: organizational standard processes, standardized guidelines, templates
The corporate knowledge base, such as, lessons learned, historical information, past project files (I call this: The Repository of Goodness)
Organizational process assets are an input to 38 of the 47 processes.
Example :
As we started the project to develop PMI-ACP (Agile Practitioner) courseware, for organizational process assets, we leveraged our course book templates that are used for all of our course materials. In addition, as we developed our approach, we took into consideration the lessons learned from our past courseware development projects.
Regarding enterprise environmental factors, we took into consideration the market demand for Agile certifications, the expertise that resided in our immediate development team, and the resources that were available to us.
Some Exam Tips on EEFs and OPAs
Pega Sample Resumes! Download & Edit, Get Noticed by Top Employers!
Download
1.If it's an organizational process, procedure, or policy, it's an OPA. These are usually not updated by the project, but influence the project. For example, change control procedures, human resource policy, quality policy, etc.
2.If it's an artifact (plan, document, report, file etc.) created by the project, it's an OPA. For example, project management plan, risk register, traceability matrices, lessons learned, status reports, etc.
3.Anything outside of a process, procedure, or policy but pertaining to your organization is an EEF. For example, organizational structure, culture, facilities, systems (hardware or software), resources (internal and external) including manpower, etc.
4.Any influence from outside the organization is obviously an EEF. For example, market conditions, political climate, legal restrictions, commercial databases, governement or industry standards, etc.
5.If it's a "system", it an EEF, but if it's a repository (think data) it's an OPA. For example, configuration management system is an EEF, whereas configuration management knowledge repository is an OPA.
6.Templates developed or tailored by the organization are OPAs. But if it's an industry standard template, then it would be considered an EEF.
Enterprise environmental factors are the internal and external influences on our project, such as the corporate culture or the financial environment.Organizational process assets are the procedures, guidelines, templates that we can use on our project as well as the corporate knowledge base, such as past project reports and lessons learned.
Are you looking training with Right Jobs?
Contact Us